Accidents involving large commercial trucks can be devastating. Given their size and weight, these vehicles often cause substantial damage and serious injuries when they collide with smaller vehicles on the road. Swift Transportation, as one of the largest freight trucking companies in the United States, has many trucks that traverse our roads daily. Unsurprisingly, accidents involving Swift Transportation trucks happen more often than we'd like.
If you or a loved one has been in an accident involving a Swift Transportation truck, you're likely facing many overwhelming challenges. From mounting medical bills, lost wages, to dealing with injuries that can drastically affect your quality of life, these hurdles can seem insurmountable. That's not to mention the intricate process of negotiating with insurance companies and trucking companies for the fair settlement you deserve.
It is during these trying times that legal representation becomes vital. At The Law Place, our team of dedicated and compassionate attorneys are familiar with the complexities of truck accident cases. We understand how trucking companies operate and have the knowledge and determination to advocate effectively for your rights. We've helped many clients navigate their truck accident claims, ensuring they receive the compensation they need to cover their losses and focus on recovery.
Remember, you don't have to face this alone. With our no-win, no-fee promise, you have nothing to lose and everything to gain.
Let us help you make the journey toward justice and healing a little bit easier.
Understanding Swift Transportation
Swift Transportation is one of the most recognizable names in the American trucking industry. Founded in 1966 with a single truck, Swift has grown exponentially and today stands as one of the largest full truckload carriers in the United States. The company is known for its significant fleet of tractor trailers and semi trucks, numbering in the thousands, that travel millions of miles annually.
Swift's large commercial vehicles can be seen frequently traversing the highways and roads of Florida, delivering goods to businesses across the state and beyond. The company specializes in various types of freight services, including flatbed, heavy haul, and refrigerated trucking. With the volume of Swift Transportation trucks on the road and the vast distances covered, the likelihood of accidents involving these vehicles unfortunately increases.
Swift Transportation truck drivers are under immense pressure to meet strict deadlines, which can contribute to unsafe driving violations. Despite federal regulations from bodies like the Federal Motor Carrier Safety Administration designed to improve safety on the roads, violations still occur, and accidents happen. Whether it's due to driver fatigue, improper vehicle maintenance, or other contributing factors, the aftermath of an accident involving a Swift Transportation truck can be life-altering.
In such situations, it's essential to have an experienced attorney who understands the intricacies of trucking accident cases on your side. At The Law Place, we have experience dealing with trucking companies like Swift Transportation and can help you navigate through your truck accident claim.
Our team of dedicated attorneys fight and win for Floridians.
Common Causes of Swift Transportation Trucking Accidents
When investigating Swift Transportation truck accidents, several common factors often come to light. These contributing elements can range from driver error to vehicle malfunctions, among other reasons.
Swift Transportation Truck Driver Error
A large proportion of truck accidents can be attributed to driver error. Swift Transportation truck drivers, like all truck drivers, face a myriad of challenges on the road. Long hours, tight delivery schedules, and strenuous physical demands can lead to unsafe practices, such as speeding, reckless driving, or operating the vehicle under the influence of drugs or alcohol.
Distraction is also a common issue, with drivers sometimes using electronic devices or otherwise not giving their full attention to the road.
Vehicle Malfunctions and Maintenance Violations
Commercial trucks, due to their size and complexity, require regular maintenance to operate safely. Sometimes, in a bid to cut costs or save time, essential maintenance may be overlooked, leading to vehicle maintenance violations. Malfunctions relating to brakes, tires, or other vital components can lead to severe accidents on the road.
In some Swift Transportation truck accident cases, investigations have revealed instances of vehicle maintenance violations. These violations raise questions about the company's commitment to safety and the diligence with which they adhere to federal motor carrier safety regulations.
Company Policies and Practices
Swift Transportation, as a trucking company, also has a role in preventing accidents. The company is responsible for ensuring proper driver training, enforcing safety standards, and maintaining their fleet of vehicles. However, if the company neglects these responsibilities, it can contribute to the occurrence of truck accidents.
Understanding the Legal Aspects of a Swift Transportation Truck Accident
The legal landscape of truck accidents is notably complex, involving both state and federal laws. In the case of a Swift Transportation truck accident, understanding these legal aspects becomes crucial.
Federal Motor Carrier Safety Administration (FMCSA) Regulations
The trucking industry is heavily regulated by the Federal Motor Carrier Safety Administration (FMCSA). These rules aim to promote safety within the commercial vehicle sector, reducing the occurrence of truck accidents. The regulations cover a broad spectrum, ranging from driver qualifications and hours of service to vehicle maintenance and cargo-related rules.
In the aftermath of a Swift Transportation truck accident, these federal rules can play a pivotal role. If Swift Transportation or its truck driver violates any of these regulations, it could strengthen your truck accident claim. For instance, a violation could relate to exceeding the speed limit, not adhering to rest period guidelines, or neglecting necessary vehicle maintenance.
We're Florida's top litigation team with over 75 years of combined experience
Applying Laws to Swift Transportation Truck Accident Cases
The interplay of federal regulations, state laws, and the specific circumstances of the accident creates a unique legal scenario in each Swift Transportation truck accident case. For example, if a Swift Transportation vehicle was poorly maintained leading to a brake failure and subsequent accident, it could be argued that Swift Transportation was negligent in its duty of care.
However, these legal intricacies are often challenging to navigate without legal guidance. That's where the role of an experienced attorney becomes invaluable. A truck accident lawyer from The Law Place can help unravel the complexities of your case, ensuring that all pertinent regulations and laws are considered in building a solid case against Swift Transportation or any negligent parties involved.
No one should have to deal with these complexities alone while recovering from a truck accident. With our legal team at your side, you can focus on your recovery, while we work diligently on your behalf to secure fair compensation.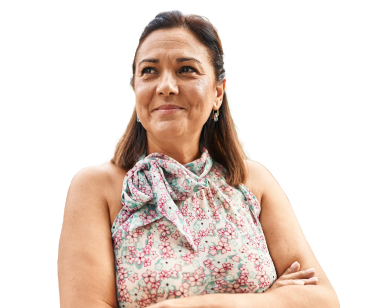 From the initial call to updates on your case status, we are here to get you answers.
The Consequences of a Swift Transportation Truck Accident
Truck accidents, particularly those involving large commercial vehicles like Swift Transportation trucks, often result in severe consequences. The magnitude of these consequences can be daunting, affecting various aspects of the injured party's life.
Injuries from Swift Transportation Truck Accidents
Swift Transportation truck accidents can result in a range of injuries, from minor cuts and bruises to more serious injuries such as fractures, spinal cord injuries, and traumatic brain injuries. In some unfortunate cases, such accidents may even result in fatal injuries leading to a wrongful death case.
The severity of the injuries typically depends on several factors, including the speed of the vehicles involved, the point of impact, and the type of vehicles involved. However, due to the significant size and weight of Swift Transportation trucks, even a seemingly minor collision can lead to serious injuries.
Financial and Personal Impact
Beyond the immediate physical pain and suffering, a Swift Transportation truck accident can significantly impact an individual's financial stability and personal life.
Medical expenses can quickly escalate, particularly for serious injuries that require long-term treatment, rehabilitation, and medication. An injured party may also need to account for future medical bills if the injuries have lasting effects.
Lost wages are another critical concern. If your injuries prevent you from working, either temporarily or permanently, the loss of income can add additional stress to an already challenging situation.
Furthermore, the accident can affect your personal life in profound ways. You may experience pain and suffering, loss of enjoyment of life, and mental anguish. Relationships with loved ones may also become strained due to the physical and emotional burden of the accident.
In such situations, it's essential to seek fair compensation to cover these costs and losses. A Swift Transportation truck accident lawyer from The Law Place can guide you through the process, ensuring that all potential damages, both current and future, are considered in your claim. We strive to secure the maximum allowance for our clients, helping them navigate the aftermath of a traumatic event like a truck accident.
Pursuing a Truck Accident Claim Against Swift Transportation
Following a Swift Transportation truck accident, it's crucial to understand the steps to take towards recovery, both physical and financial. This involves pursuing a truck accident claim to secure fair compensation for your damages. However, the process is not straightforward and comes with several challenges.
Filing a Swift Transportation Truck Accident Claim
The first step in pursuing a truck accident claim is reporting the accident to the relevant authorities and seeking immediate medical treatment. Documenting your injuries and the accident scene is also crucial for building a strong case.
Once you've taken care of your immediate medical needs, it's time to initiate the legal process. This usually starts with filing a claim against Swift Transportation's insurance company. It's essential to note that like all trucking companies, Swift Transportation is required to carry a certain level of insurance coverage to compensate victims in case of accidents.
Role of Swift Transportation and Their Insurance Company
It's important to understand that Swift Transportation and their insurance company have their interests to protect. Their goal, in most cases, is to minimize the payout on the claim, which might not cover all your damages adequately. They employ experienced insurance adjusters and lawyers who work to devalue your claim or even deny it altogether.
This is where an experienced truck accident lawyer comes in. They can help ensure your rights are protected throughout the process and that you're not taken advantage of during this challenging time.
Challenges in Pursuing Fair Compensation
Pursuing a truck accident claim against Swift Transportation can be daunting due to several challenges. The trucking company and their insurance provider have vast resources at their disposal. They are well-versed in the tactics to dispute claims and may attempt to shift the blame onto the victim or another third party.
Moreover, proving liability in truck accident cases can be complex due to multiple potential liable parties – from the truck driver to the trucking company, or even third-party contractors. Gathering and preserving evidence, therefore, is crucial for a successful claim.
Lastly, calculating fair compensation is another challenge. Medical expenses and lost wages are relatively straightforward to calculate, but what about future medical costs, pain and suffering, and other non-economic damages?
This is why having an experienced attorney from The Law Place on your side can be invaluable. We understand the tactics used by trucking companies and their insurers and can help counter them effectively. We can guide you in gathering evidence, proving liability, and calculating a fair settlement amount, ensuring you receive the compensation you deserve.
How The Law Place Can Help
Swift Transportation truck accidents can be life-altering. In addition to the physical and emotional trauma, victims often face an uphill battle when seeking fair compensation for their damages. This is where The Law Place comes in.
Experience and Approach of The Law Place
At The Law Place, we have a team of dedicated and experienced truck accident attorneys who have handled numerous truck accident cases throughout Florida. Our knowledge of the trucking industry, the complex laws and regulations that govern it, and the tactics used by trucking companies and their insurance providers allow us to effectively advocate for our clients' rights.
Our approach is collaborative. Our attorneys work together, pooling their experience and resources to ensure each case is thoroughly prepared. Whether it's gathering evidence, consulting with medical experts, or negotiating with insurance companies, our team is equipped to handle all aspects of your truck accident claim.
The Value of an Experienced Attorney on Your Side
Having an experienced attorney from The Law Place on your side can make a significant difference in your truck accident case. We understand that each case is unique, and so is the impact of the accident on the victim's life. That's why we offer personalized legal representation, tailoring our services to meet your specific needs.
We can help in gathering and preserving evidence, establishing liability, and most importantly, calculating a fair settlement amount. Our attorneys can take into account all damages you've suffered – from medical expenses and lost wages to pain and suffering and potential future costs.
Remember, dealing with Swift Transportation's insurance company can be tricky. They have a team of lawyers working to protect their interests. Shouldn't you have someone on your side, protecting yours? At The Law Place, that's precisely what we do.
We believe that you should focus on your recovery, while we handle the legal complexities of your case. And with our contingency fee structure, you won't pay anything until we secure compensation for you.
Swift Transportation Truck Accident Lawyer Florida, FAQ
Can I File a Lawsuit if the Swift Transportation Driver Was Partially at Fault?
Yes. Florida operates under a "modified comparative fault" law. This means that even if you are partially at fault for the accident, you can still recover damages, but it will be reduced by your percentage of fault. However, if you are found to be more than 50% at fault, you will not be eligible to recover any damages.
This can become complicated when dealing with large trucking companies like Swift Transportation and their insurance providers. They have extensive resources and will often try to shift a higher degree of blame onto you to reduce their own liability. This is where an experienced attorney can be invaluable.
What is the Statute of Limitations for a Swift Transportation Truck Accident in Florida?
In Florida, you typically have two years from the date of the accident to file a personal injury lawsuit according to the statute of limitations. However, this can vary depending on the specifics of your case. Consulting with an experienced attorney can help ensure you don't miss crucial deadlines.
Can I Pursue a Wrongful Death Case if a Loved One Died in a Swift Transportation Truck Accident?
Yes, if a loved one died as a result of a Swift Transportation truck accident, you might be eligible to file a wrongful death lawsuit. The lawsuit can provide compensation for funeral expenses, loss of companionship, and more. Note that in Florida, the statute of limitations for wrongful death cases is generally two years.
What Happens If My Injuries Exceed My PIP Coverage?
Florida is a no-fault state, meaning that your own auto insurance policy covers your medical expenses up to your policy limit, regardless of who was at fault. However, truck accidents often result in severe injuries that can exceed these limits. In such cases, a lawsuit against the at-fault party can help recover the remaining costs.
Why Do I Need an Attorney If the Trucking Company's Insurance is Offering a Settlement?
Initial settlement offers from insurance companies are often lower than what victims deserve. An attorney can negotiate on your behalf to ensure you receive fair compensation. They understand the full scope of damages and can help calculate future costs associated with your injuries.
Taking the Right Turn After Your Swift Transportation Truck Accident
Surviving a Swift Transportation truck accident is a feat in itself, but the battle doesn't end there. The legal labyrinth that follows can be just as overwhelming, but you don't have to navigate it alone. At The Law Place, we believe in guiding our clients on the path to justice, every step of the way.
Our team of attorneys has a proven track record in handling truck accident cases. We understand the specifics of trucking regulations, including those related to the Federal Motor Carrier Safety Administration. We use this knowledge to build a strong case that accounts for all potential sources of liability and compensable damages.
Moreover, we operate on a no-win, no-fee basis. This means you won't pay us anything unless we win your case. But before you commit to anything, we invite you to take advantage of our free consultation. You can tell us about your accident, and we'll provide an initial assessment of your case.
Don't let the aftermath of a Swift Transportation truck accident derail your life. With the right legal partner, you can pursue the fair compensation you deserve. Reach out to The Law Place today, and let's start your journey towards justice.