Motorcycles represent a unique symbol of freedom on the road; however, this freedom often comes with significant risk. Motorcycle riders, unlike car occupants, lack physical protection during accidents, leaving them vulnerable to severe injuries. In Town 'n' Country, FL, and across Tampa, motorcycle accidents happen more often than we'd like, resulting in emotional trauma, financial consequences, and sometimes even wrongful death. Thus, the aftermath of a motorcycle accident becomes a critical period where victims need to pursue compensation and justice, and this is where the role of a Town 'n' Country motorcycle accident lawyer becomes indispensable.
At The Law Place, our experienced personal injury lawyers understand the complex nature of motorcycle accident cases. With our comprehensive understanding of Florida law, we've served Town 'n' Country victims, helping them navigate through personal injury claims, ensuring they recover financial compensation for their medical expenses, lost wages, and emotional distress. We have a proven track record of dealing with insurance companies, presenting compelling evidence to make them pay what is just and fair.
Motorcycle riders face unique challenges on the road, including visibility issues, distracted driving by other motorists, and not being given the right of way, often leading to catastrophic injuries like spinal cord injuries, broken bones, and neck injuries. Following a motorcycle crash, victims not only need immediate medical care, but also legal representation to ensure that they aren't left bearing the financial burden of another party's negligence.
Whether it's a trucking accident, car accident, or pedestrian accident involving a motorcycle, our law firm stands ready to offer exceptional legal service. From gathering accident reports and medical records to representing injured riders in court, we do everything necessary to secure maximum compensation for our clients. Our personal injury protection extends to all types of accidents, ensuring that our clients can focus on recovery while we handle their legal concerns.
As your Town 'n' Country motorcycle accident lawyer, we're not just offering legal representation; we're providing a support system to help you navigate this challenging time. If you've been involved in a motorcycle accident, remember that time is of the essence. Contact The Law Place for a free initial consultation today, and let our skilled trial attorneys take the necessary steps to protect your rights and interests. Our Town n country personal injury lawyers have a lot of experience and a long history of successful cases under their belts.
Motorcycle Accident Risks and Safety Measures
Motorcycles, while offering a thrilling sense of freedom and mobility, inherently present more significant risks to riders than other vehicles. Unlike occupants in a car or truck, motorcycle riders lack the structural protection that these vehicles provide, leaving them vulnerable to severe injuries or even fatalities during a collision. Additionally, motorcyclists often find themselves at the mercy of other road users' actions, with many motorcycle accidents in Town 'n' Country, FL, and Tampa being the result of negligence by car and truck drivers.
Some common risks associated with motorcycle riding include visibility issues, abrupt lane changes by other vehicles, road hazards, and the general vulnerability of riders during a crash. While helmets and protective gear provide some safety, they can't prevent all injuries in case of high-impact collisions.
Despite these inherent risks, certain safety measures can significantly reduce the likelihood of accidents and the severity of injuries sustained. Adhering to traffic laws, including speed limits and rules about lane splitting, is vital. Wearing a helmet is not only a legal requirement in many states but also a proven life-saving device. According to the National Highway Traffic Safety Administration (NHTSA), helmets are about 37% effective in preventing motorcycle deaths and about 67% effective in preventing brain injuries.
Apart from wearing helmets, motorcyclists should also invest in other protective gear, such as jackets, gloves, and boots, designed to absorb impact and prevent road rash. Proper training and license endorsement for motorcycle riding are also crucial, as they equip riders with the necessary skills to navigate various traffic situations. Riders should also maintain their motorcycles in good working condition, ensuring brakes, tires, and lights function properly.
Despite all safety measures, accidents can still occur due to factors beyond a rider's control. If you fall victim to such circumstances, having a Town 'n' Country motorcycle accident lawyer from The Law Place on your side can significantly aid your journey towards recovery and compensation.
Our team of dedicated attorneys fight and win for Floridians.
Common Injuries Sustained in Motorcycle Accidents
Motorcycle accidents can result in a wide range of injuries, some of which have life-altering consequences not only for the victims but also for their families. Given the lack of protection compared to other vehicles, these injuries are often more severe in nature, ranging from cuts and bruises to catastrophic injuries such as traumatic brain injuries and spinal cord injuries.
One of the most common and potentially severe injuries in motorcycle accidents is head trauma, which can include concussions or, more severely, traumatic brain injuries (TBIs). Even when wearing a helmet, the force of a crash can cause the brain to collide with the inner part of the skull, resulting in possible permanent brain damage. This can lead to a lifetime of physical, cognitive, and emotional difficulties, affecting the victim's ability to work, engage in daily activities, and maintain relationships.
Another common and severe outcome of motorcycle accidents is spinal cord injuries. These can result in partial or complete paralysis, affecting mobility and sensation below the injury site. Victims might need ongoing medical care, physical therapy, and assistive devices, significantly impacting their quality of life and financial stability.
Broken bones are also prevalent in motorcycle accidents due to the force of impact and the lack of protection. Motorcyclists may suffer from fractures in their arms, legs, ribs, and other parts of the body. While some fractures heal relatively quickly, others might require surgeries and extensive rehabilitation, and some might lead to long-term or permanent disability.
Road rash, a term for skin and soft tissue damage resulting from sliding across the pavement, is another common motorcycle accident injury. While minor cases can heal with proper wound care, severe cases can lead to significant scarring, skin infections, and even nerve damage.
Motorcycle riders might also experience severe injuries to their extremities, such as biker's arm, where the nerves in the upper arm are damaged, leading to permanent paralysis of the arm. Lower extremities are also at risk, and injuries can range from minor cuts and bruises to severe and disabling injuries like shattered bones and amputations.
The physical consequences of these injuries are apparent, but it's essential not to overlook the emotional and financial repercussions. Victims may suffer from post-traumatic stress disorder (PTSD), anxiety, and depression following the accident. Moreover, the financial burden of ongoing medical bills, lost wages, and other out-of-pocket expenses can be overwhelming for victims and their families.
If you or a loved one has been involved in a motorcycle accident in Town 'n' Country or Tampa, a dedicated personal injury lawyer from The Law Place can help you seek the compensation you deserve for your injuries. Navigating the legal system can be challenging, but with an experienced legal team on your side, you can focus on your recovery while your attorney takes care of your legal rights.
Navigating the Aftermath of a Motorcycle Accident
A motorcycle accident can leave you feeling overwhelmed, but taking the right steps in its immediate aftermath can significantly impact your ability to recover compensation for your injuries. Here are some crucial steps to help navigate this challenging period:
Prioritize Safety and Seek Medical Attention: Your first concern should be safety. If possible, move to a safe location away from the traffic. Then, seek immediate medical attention, even if your injuries seem minor. Some injuries, like traumatic brain injuries, may not show symptoms immediately but can be life-threatening.
Notify the Authorities: It's important to report the accident to law enforcement. They'll create an accident report, which can be a crucial piece of evidence in your motorcycle accident case.
Document the Accident Scene: If you're able to, gather evidence at the accident scene. This can include taking pictures or videos of the scene, your injuries, and any property damage. Also, note the weather conditions, time of day, and any other relevant details.
Exchange Information: Gather contact and insurance information from all parties involved, including any witnesses. Be sure not to admit fault or discuss the accident's specifics beyond providing the necessary information.
Keep Records: Keep a thorough record of your medical treatments, expenses, lost wages, and any other costs associated with the accident. Also, consider maintaining a journal detailing your physical and emotional state following the accident.
Contact a Town 'n' Country Motorcycle Accident Lawyer: An experienced motorcycle accident lawyer can help you navigate the legal complexities and pursue compensation for your injuries. They can assist you in understanding your rights, negotiating with the insurance company, and representing your interests in court if necessary.
Remember, each motorcycle accident case is unique, and this list is not exhaustive. It's crucial to consult with a legal representitive who can provide guidance tailored to your situation. The Law Place is here to provide that assistance and guide you through this difficult time, ensuring your rights are upheld every step of the way.
We're Florida's top litigation team with over 75 years of combined experience
Understanding Motorcycle Accident Claims and Compensation
Motorcycle accidents can lead to severe injuries, emotional trauma, and financial burden. As an injured rider, understanding the motorcycle accident claims process is crucial to pursuing compensation that can alleviate some of these pressures.
There are several types of damages that you can claim in a motorcycle accident lawsuit:
1. Economic Damages: These are quantifiable costs arising from the accident. They include medical expenses, from emergency care to physical therapy, and other medical care you may require. If your injuries prevent you from working, you can claim lost wages. Additionally, if your motorcycle was damaged, you can seek compensation for property damage.
2. Non-Economic Damages: These damages refer to the intangible losses that aren't easily quantifiable. They can include pain and suffering, emotional distress, and reduced quality of life. If a loved one's death resulted from the accident, you might also claim damages for wrongful death, which could cover emotional trauma and burial expenses.
3. Punitive Damages: Florida law allows for punitive damages in cases where the at-fault party's actions were particularly reckless or malicious. These damages are not meant to compensate the victim but to punish the offender and deter similar behavior.
Filing a claim involves several steps:
Step 1. Gather Evidence: Compile all relevant evidence, including the accident report, medical records, and any photos or witness statements.
Step 2. Consult with a Town 'n' Country Motorcycle Accident Lawyer: A skilled lawyer can guide you through the legal process, ensuring that all deadlines are met and that your claim is adequately presented.
Step 3. Negotiate with the Insurance Company: Your lawyer will negotiate with the at-fault party's insurance company to reach a fair settlement. If a satisfactory agreement cannot be reached, your case may go to court.
Remember, each case is unique, and you should reach out to an experienced motorcycle accident lawyer, like those at The Law Place, to help navigate your specific situation. We offer a free initial consultation, allowing us to understand your case better and explain how we can assist you in seeking the maximum compensation you deserve.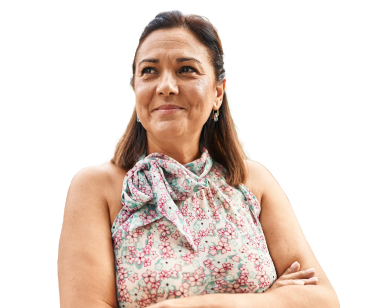 From the initial call to updates on your case status, we are here to get you answers.
How a Town 'n' Country Motorcycle Accident Lawyer Can Help
If you've been involved in a motorcycle accident, you're likely dealing with physical pain, emotional distress, and mounting financial obligations. Fortunately, a Town 'n' Country motorcycle accident lawyer can shoulder the burden of your legal process, allowing you to focus on recovery.
Role of a Motorcycle Accident Lawyer
A motorcycle accident lawyer plays several vital roles in handling your case:
Legal Guidance: They provide advice on Florida law concerning motorcycle accidents, helping you understand your rights and options. They'll guide you through filing your personal injury claim or, if necessary, a personal injury lawsuit. Their guidance is invaluable, ensuring you adhere to legal requirements and deadlines.
Evidence Gathering: Lawyers have resources to gather and analyze evidence effectively, including accident reports, medical records, and witness testimonies. They also work with experts who can reconstruct the accident scene, helping to establish the at-fault party's negligence.
Negotiating with Insurance Companies: A motorcycle accident lawyer is experienced in dealing with insurance companies. They'll negotiate on your behalf to ensure you receive fair compensation. They understand tactics insurance companies use to devalue claims and will shield you from such strategies.
Representation in Court: If your case goes to trial, your lawyer will advocate for your best interests, presenting a compelling case to the jury.
The Law Place Advantage
At The Law Place, we have a team of experienced personal injury lawyers with a track record of successful motorcycle accident cases. Here's how we can assist you:
Comprehensive Case Review: We start with a free initial consultation to understand your case. We'll explain your legal rights, assess your claim's viability, and discuss the best strategy moving forward.
Personalized Service: We recognize that every accident and injury is unique. We tailor our approach to your specific needs, prioritizing open communication and transparency.
Contingency Fee Basis: We work on a contingency fee basis, meaning you don't pay unless we recover compensation for you.
Collective Experience: Our law firm operates as a cohesive unit. When you hire us, you're not just getting one lawyer; you're getting a team of legal representatives working diligently on your case.
5. Track Record: Our successful track record in Town 'n' Country, and across Florida, speaks for itself. We're dedicated to helping accident victims recover the financial compensation they need and deserve.
The aftermath of a motorcycle accident can be overwhelming. But, with an experienced Town 'n' Country motorcycle accident lawyer from The Law Place on your side, you can have peace of mind knowing that your case is in capable hands. Our legal team is ready to fight for you, seeking the maximum compensation for your losses. Contact us today for a free consultation and let us help you navigate this challenging time.
Choosing the Right Motorcycle Accident Lawyer in Town 'n' Country
When you're the victim of a motorcycle accident, the importance of selecting the right motorcycle accident lawyer cannot be overstated. This decision will have a profound impact on the outcome of your case, and ultimately, your recovery process.
Factors to Consider
Choosing the right lawyer involves careful consideration of several factors:
Experience: It's crucial to hire an attorney who has experience in personal injury law and has previous experience with motorcycle accident cases. They will be well-versed in the complexities of these cases, from understanding Florida law to negotiating with insurance companies.
Reputation: Look for a lawyer with a strong track record and positive client testimonials. A good reputation is often indicative of a lawyer's commitment to their clients.
Communication: A lawyer's ability to communicate effectively and timely is important. They should keep you updated about the progress of your case and be available to answer your queries.
Fees: Understand the fee structure before hiring a lawyer. Many personal injury lawyers operate on a contingency fee basis, which means you don't pay unless they win your case.
Why Choose The Law Place?
The Law Place stands out as a great law firm for several reasons. Our Town 'n' Country motorcycle accident lawyers are experienced, dedicated, and passionate about helping accident victims recover compensatory damages.
Our team has a proven track record of success in motorcycle accident cases, winning substantial settlements for our clients. We prioritize open, clear communication, ensuring our clients always understand their legal rights and options. Furthermore, we operate on a contingency fee basis, ensuring our services are accessible to everyone in need.
At The Law Place, we understand the emotional trauma and financial consequences that follow a motorcycle accident. We are committed to providing you with the best legal representation, helping you pursue compensation for medical expenses, lost wages, property damage, and more. Contact our law offices today for a free initial consultation and let us show you why we are the best choice for your personal injury claim.
Frequently Asked Questions about Motorcycle Accidents and Claims in Town 'n' Country
How is a motorcycle accident case different from a car accident case?
While both car accidents and motorcycle accidents fall under the umbrella of personal injury law, there are distinct differences. Motorcycle accident victims often suffer more severe injuries due to their exposure and lack of protection, and the law surrounding motorcycle accidents can be more complex, requiring an experienced personal injury lawyer for appropriate representation.
What should I do after a motorcycle accident in Town 'n' Country?
After ensuring your safety and seeking immediate medical attention, try to document the accident scene and gather as much evidence as possible. Contact law enforcement to report the accident and obtain an accident report. Finally, consult with a Town 'n' Country motorcycle accident lawyer to understand your legal rights and options.
Who is at fault in a motorcycle accident involving a truck or a pedestrian?
Determining fault in a motorcycle accident involving a truck or pedestrian requires a thorough examination of the accident circumstances, such as the adherence to traffic laws and possible instances of drunk driving. An experienced personal injury law firm can help in this analysis.
How does the law office decide on my case's worth?
The worth of your case depends on several factors, including the severity of your injuries, the extent of your medical bills, the amount of lost wages, and the level of negligence from the at fault party. The law office will consider all these factors to ensure maximum compensation.
The Importance of a Town 'n' Country Motorcycle Accident Lawyer From The Law Place
Motorcycle accidents can result in catastrophic consequences, leading to severe injuries, long-term disabilities, and even wrongful death. The road to recovery is often a long, painstaking process laden with financial difficulties due to mounting medical bills and lost wages. In these critical times, a competent Town 'n' Country motorcycle accident lawyer becomes an invaluable asset, helping you navigate the complexities of the legal process and ensuring that your rights are safeguarded.
At The Law Place, our commitment lies in pursuing justice for our clients and striving to secure the maximum compensation they rightfully deserve. With a wealth of experience in personal injury law, our dedicated team understands the nuances of motorcycle accidents and the unique challenges they present.
If you or a loved one has been a victim of a motorcycle accident in Town 'n' Country, don't carry the burden alone. Time is of the essence in personal injury cases, so don't delay. Reach out to The Law Place today for a free, no-obligation consultation, and let us guide you through the path to recovery.