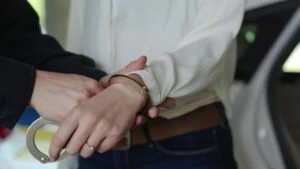 In America, 1.7% of all adults report driving after drinking too much alcohol in the past 30 days, in Florida, that figure is 2% of all adults. However, a DUI arrest is not to be underestimated. In Florida, DUI charges are subject to harsh penalties and can have further implications on your life in the future.
At The Law Place, our DUI lawyers have received awards from the State of Florida for their extensive knowledge and understanding of DUI law. Our DUI lawyers have extensive legal experience and have successfully defended many clients in DUI cases ranging from first time offenses, to cases involving serious bodily harm and fatalities. We are highly experienced and can leverage a range of defenses to help you fight whatever charges that you are facing.
If you have been charged with a criminal DUI offense, it is important that you understand the options available to you and that your rights are protected. Reputable legal representation gives you the best chance at fighting your charges.
Contact The Law Place on (941)-444-4444 for a free consultation and case evaluation and to secure your Town 'n' Country DUI Lawyer today.
Penalties for a DUI in Florida
Under Florida law, a DUI, or driving under the influence, is an offense whereby an individual is under the influence of alcohol or legal or illegal drugs that impair their normal abilities, This is typically proven by a blood or breath alcohol level of 0.08 or above.
There are a range of potential DUI related offenses that you could be charged with in Florida. These range from first time DUI offenses, to severe DUI manslaughter charges. The nature of your charge determines the nature of the penalty that you may receive, ranging from fines and temporary suspension of your driving license, to first-degree felonies that carry up to 30 year prison sentences.
A DUI conviction, including those that may seem less severe, can seriously impact the lives of you and your loved ones. You could potentially lose your job, struggle to find future employment, be unable to access further education and even lose your home. In Florida, a DUI charge will stay on your driving record for 75 years.
Defenses against DUI Charges in Florida
DUI criminal charges are serious charges in the State of Florida, and prosecutors will be diligent in collecting evidence and pushing for a conviction. Although it is not easy, it is possible to get all types of DUI charges diminished or dismissed with skilled legal representation.
Potential defenses for a DUI charge include discrediting evidence or the way in which it was obtained, including blood alcohol tests and breathalyzers, or claiming insufficient probable cause for the initial arrest. In cases where the prosecution's case is strong, your DUI attorney will also aggressively negotiate a plea deal to ensure that you receive the most reduced charge and penalties possible.
Your DUI attorney will fight hard for your rights in your criminal DUI case and leverage every relevant defense to protect you from conviction.
Enhanced DUI Penalties in Florida
Florida Law legislates additional penalties for some DUI charges. Contributing factors in a DUI charge, including the involvement of a minor or extremely high blood alcohol levels can result in more severe penalties than a typical DUI charge.
Blood Alcohol Level Above .15
If you are arrested for a DUI and are found to have a blood alcohol level of 0.15 or above, then you will be subject to more severe penalties. These will include 12 months probation, with special conditions that include a mandatory fine of a minimum of $1000. There is also the possibility of a 9-month county jail sentence; a victim impact panel; a minimum of 50 hours community service; a 10-day vehicle impound or immobilization; a loss of driver's license for 6 months to 1 year, DUI School and a minimum of 6 months with an ignition interlock device.
Involvement of Minors
Similarly, the enhanced penalties can be applicable if you are arrested for a DUI with a juvenile, under the age of 18 in the vehicle. In some cases, DUI arrests with a juvenile in the car can also result in the Florida Department of Children and Families opening a child welfare investigation. Penalties can be further enhanced, resulting in increased jail sentences and larger fines, for example, if this is a repeat offense.
Both of these factors in a DUI case can result in enhanced penalties that could severely impact the quality of life of you and your family. An experienced DUI attorney will be able to fight your case in a bid to get the charges dropped or reduce the punishment imposed on you.
If certain criteria are met, your attorney may be able to help you to submit an application to the Department of Highway Safety and Motor Vehicles for a hardship license, which would mean that you still have the ability to drive a vehicle. In addition, if your blood alcohol level was only slightly over the threshold of 0.15, then it may be possible to argue that the level would have dropped below 0.15 at the time of the resolution of the case, thus making you exempt from the enhanced penalties.
Refusal to Submit a Breath Test
Under Florida Law, if you refuse to submit a breath test to police officers in a DUI case, this can be used against you at trial. A refusal could be considered as evidence of your 'consciousness of guilt'. Additionally, refusing a breath test could result in you receiving a year-long suspension of your driving license, which can increase to an 18-month suspension upon repeated refusals. Continually refusing to provide a breath test in Florida can result in a misdemeanor charge and subsequent jail time. Refusal can also mean that you are not eligible for Florida's diversion program, which can grant first-time offenders much lesser sentences.
DUI Serious Bodily Injury Charges
A DUI serious bodily injury charge in Florida is a third-degree felony, which can carry up to 5 years in prison. In Florida, the prosecution only has to prove that you were negligent in order to secure a conviction. They do not have to prove that your level of intoxication was the cause of the accident. The criminal justice system is set up to aggressively pursue DUI cases that cause serious bodily injury or fatality, and you should not attempt to face these charges alone. A reputable DUI lawyer will be key to building your defense against such charges.
DUI Manslaughter Charges
In the unfortunate event that you are involved in a DUI that results in a fatality, it is likely that you will be facing DUI manslaughter charges in the State of Florida. These worst-case scenarios are tragic for all involved, and the emotional turmoil that this can also have on the individual facing these charges is substantial.
Not only are you likely to be suffering from extreme guilt, but you are also facing severe penalties if convicted. Penalties for a DUI manslaughter charge include up to 15 years in prison for a second-degree felony and up to 30 years for a first-degree felony. You may also be subject to revocation of your driving license, large fines, DUI substance abuse courses, and community service.
In addition to the legal punishments, you are likely to be facing the possibility of losing your job, your ability to drive, and potentially your home.
The State of Florida prosecutes these charges aggressively, and you will need a strong defense and an experienced DUI attorney to fight your case. Although you may be struggling with high levels of remorse, it is worth remembering that in most cases of DUI manslaughter, the defendant did not intend to cause harm or fatality to anyone else.
You are still entitled to legal representation and a fair, strong defense in your case. It is essential that you receive a fair trial and that all evidence collected against you is lawfully and appropriately collected. This is where your DUI attorney can ensure that you are treated justly throughout your case, and they will work tirelessly to minimize your charges. Representation from a reputable law firm is crucial if you want the best chance of fighting these charges.
Personal Injury Liability
In addition to facing criminal charges for a DUI, you may also be subject to personal injury claims from anyone involved in the accident, which could result in you being liable for extensive compensation for damages. Although a personal injury claim will be pursued separately through a civil court, if you have already been convicted for the crime in criminal court, this increases your chances of being found liable in a civil case. This is another reason to seek help from a reputable law office.
Will I have to go to trial for a DUI in Florida?
There are a range of court hearings throughout the DUI case process in Florida, where you will have to appear in court. This may be to enter your plea, or for your lawyer to confer with the prosecution. Some cases are settled without a trial, often in the form of a plea bargain, where your attorney may negotiate a reduced charge or penalties in return for a specific plea.
However, in some cases, where the prosecution are not willing to negotiate an adequate plea bargain, a trial may be necessary. Although this is daunting, it may be the right approach for your circumstances and your attorney will skillfully argue your case and fight for your rights, to ensure that you receive the best outcome possible for your situation.
Contact The Law Place DUI Attorneys
Our team at The Law Place has been fighting DUI criminal charges for our clients for more than three decades. Let an experienced DUI attorney from The Law Place represent you, to build the best defense possible for your case. For a free consultation and to discuss a possible DUI defense, call our legal team at (941)-444-4444.