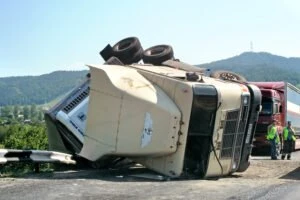 If you have suffered a truck accident in Town 'n' Country, you may be facing mountains of medical bills. These are disastrous accidents that can cause a great deal of pain and trauma. At The Law Place, we have a team of experienced car accident attorneys that can fight to help you recover the financial compensation you deserve.
We practice personal injury law. Our attorneys have years of experience and knowledge in building solid personal injury claims. This experience can prove to be hugely beneficial to your case. To find out more about how an auto accident attorney at The Law Place can help you, organize your free consultation with us today.
Our attorneys are available to take your call 24 hours a day, seven days a week. Don't waste another moment. Call us now at (941)-444-4444.
Common Injuries Suffered in Truck and Car Accidents
Every kind of traffic accident has the potential to be catastrophic. On average, truck accidents are more likely to result in serious injuries than car accidents. This is because trucks are large and heavy vehicles. When a truck collides with passenger vehicles or pedestrians in Town 'n' Country, the results can be fatal.
Truck and car accident victims can suffer the following injuries:
Head injuries.
Traumatic brain injury (TBI).
Neck injuries.
Back injuries.
Paralysis.
Broken bones and fractures.
Burns.
Lacerations and cuts.
Internal organ damage.
Internal injuries and bleeding.
No matter how minor or severe your accident-related injuries are, you will likely be entitled to make a compensation claim. You should not have to face mounting medical expenses because you were involved in a truck or car accident. Our personal injury lawyers at The Law Place can help you recover compensation from your insurance company.
Commons Damages Claimed for in a Truck and Car Accident Claim
Victims of truck accidents and car accidents in Town 'n' Country can claim for more than just their medical care costs. Many victims are unaware of the true extent of compensation that they are entitled to receive. We advise that a victim hires a personal injury lawyer for their legal services. This is because an experienced lawyer will ensure that their client receives the maximum amount of compensation possible.
Some of the damages that you may be eligible to claim include:
Medical expenses.
Future medical bills.
Lost wages.
Reduced earning capacity.
Permanent disability.
Pain and suffering.
Wrongful death.
Our team of dedicated attorneys fight and win for Floridians.
Common Truck Accident Causes in Town 'n' Country
In Town 'n' Country, a truck accident can occur for several reasons. Sometimes, a truck driver can be at fault. Other times, a trucking company can be held at fault. Regardless of where the fault lies, you can be entitled to compensation. Our team of attorneys at The Law Place has helped many clients with their truck accident claims. We know exactly how to win you the justice you deserve.
Some of the most common causes of these accidents in Florida are outlined below.
Driver Tiredness
Driver fatigue is a leading cause of truck accidents in Town 'n' Country every year. Unfortunately, truck companies will inflict strict deadlines upon their drivers and punish them for not meeting their targets. This pressure faced by truck drivers can result in them operating their vehicles while tired. Driving while tired is incredibly dangerous. If a driver falls asleep behind the wheel, they will lose control of the vehicle and can easily cause a collision.
Drunk Driver
Driving Under the Influence (DUI) in Florida is a serious criminal offense. Drivers caught operating vehicles intoxicated can face years behind bars. This is because DUI is dangerous and accountable for hundreds of fatalities every year. Commercial truck drivers face stricter intoxication laws than average car drivers to prevent the number of truck wrecks that occur. For example, commercial truck drivers can be arrested if they have a blood alcohol concentration (BAC) of .04% or over. In contrast, a car driver will be arrested if their BAC is at or above .08%.
Driving while intoxicated is dangerous because it slows down reaction times and causes drivers to make irrational decisions. Not many drivers are aware that prescription and over-the-counter medication have the potential to take their BACs over the legal limit.
Motor Vehicle Faults
Another leading cause of truck and car accidents in Town 'n' Country is faults with the vehicles. Common faults suffered by vehicles include worn-out brake pads, broken lights, and blown-out tires. All of these have the potential to cause fatal traffic accidents. This is why it is important to regularly service your vehicles to ensure that they are maintained well. Trucks are more likely to suffer faults than average passenger vehicles because they travel hundreds of kilometers every week. It is generally the responsibility of trucking companies to ensure that their fleet of trucks is safe and road-worthy.
Insufficient Driver Training
All drivers in Florida must obtain licenses if they wish to operate a vehicle on public roads and highways. As well as possessing a driver's license, commercial truck drivers are required to obtain an additional Commercial Driver's License (CDL). To receive one of these licenses, a driver has to complete training and tests. If a driver has not received the proper training, their inexperience can cause a car accident.
Speeding
Driving over the speed limit is a dangerous act that can cause serious injury and fatality. Truck drivers who speed are more dangerous than average car drivers because their vehicles have much greater stopping distances. Their heavy weight means that it is difficult for drivers to pull them to a complete, safe stop once they perceive a hazard if they are speeding.
Unsafely Loaded Cargo
Additionally, cargo that isn't loaded and secured properly in the trailer of a truck is a common cause of traffic accidents. This is because shifting cargo has the potential to tip a truck over while it is on the move. Furthermore, these trucks can be difficult to control. All commercial truck drivers have to undergo training to learn how to safely load these vehicles with cargo.
Distracted Driving
Finally, in the United States, distracted driving has become one of the most common causes of truck and car accidents. This is because drivers today are getting distracted like never before. For example, cell phones, navigation systems, and fast food, all have the potential to distract a driver from the road and their surroundings.
This is dangerous because a distracted driver is far more likely to collide with a hazard and cause an accident than a driver who has their full attention on the road. To reduce the number of accidents caused by distracted driving, the state has passed certain laws and regulations. For example, Florida Statute 316.305 states that drivers can face citations for using their cell phones while driving.
Federal Regulations of the Trucking Industry
The trucking industry in the United States is heavily regulated. This is to ensure the safety of truck drivers and the wider public. The Federal Motor Carrier Safety Administration (FMCSA) is involved in the passing of laws to help regulate the industry. Some of these regulations include:
A truck driver's working hours. Drivers can only operate their vehicles for 11 hours during a 14-hour shift. They must then take at least 10 hours off to rest and sleep. This is to prevent accidents caused by driver fatigue.
Truck driver intoxication. Drivers cannot operate their vehicles if their blood alcohol concentration (BAC) is .04% or more. This is to prevent accidents caused by DUI.
Truck driver's health and fitness. To maneuver these vehicles, commercial drivers need to have a certain level of fitness. They are required to undergo health checks to ensure they can safely operate large trucks.
We're Florida's top litigation team with over 75 years of combined experience
What to Do at the Scene of a Truck and Car Accident
Being involved in a truck or car accident in Town 'n' Country can be very traumatic. We hope that you never have to suffer such a tragic event. However, if you are ever unfortunate enough to suffer injuries in one of these accidents, there are a few things you can do to protect your health, legal rights, finances, and more. We have outlined some advice below.
Stay Still and Calm
Firstly, you should try and remain calm. This is not always easy to do when adrenaline runs high. However, if you have suffered a serious injury, such as a spinal cord injury, moving erratically could have devastating consequences. The first thing you should do is assess your injuries. If you are in a dangerous position and can tell that you have only suffered minor injuries, you should try and move to safety. Otherwise, it is in your best interest to remain in your seat and await the presence of emergency services.
Call for Emergency Services
If no one else at the scene has dialed 9-1-1, this should be your next priority. Police officers may be required to manage the scene and clear the road. Furthermore, it may be important for medical professionals to attend the scene. The treatment that members of the ambulance service can provide at the scene of such a horrific accident can save lives. You shouldn't worry about the medical expenses of calling for an ambulance. A car accident lawyer at The Law Place can help you recover these costs at a later date.
Receive Medical Treatment
If an ambulance doesn't attend the scene of your accident, we recommend that you seek medical treatment anyway. Visiting a doctor after suffering such a huge impact on your body is important. This is because not all injuries are visible, such as internal bleeding. Not only this but adrenaline can discard the true severity of your injuries. Getting checked over by a doctor after suffering a car accident can save your life.
Collect Evidence
Additionally, if you are capable, you should try and gather as much evidence at the scene as possible. This can include taking photos and videos, as well as documenting the contact information of potential witnesses. The more evidence you can collect, the stronger your personal injury claim will be.
Don't Make a Statement
Finally, we would recommend that you don't make a statement to law enforcement officials before you have had the chance to speak with an attorney. This is because anything you say after your accident can be held against your compensation claim. One of our attorneys can advise you on exactly what to say and what not to say. Furthermore, you should avoid admitting fault and/ or apologizing.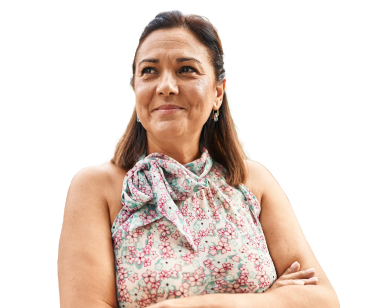 From the initial call to updates on your case status, we are here to get you answers.
How to Recover Compensation in a Truck and Car Accident Claim
Pursuing compensation in Florida is fairly simple. This is because the state is a no-fault state. Therefore, regardless of who is at fault for causing the accident, the first place which victims seek to recover compensation from is their Personal Injury Protection (PIP) insurance policy. All vehicle drivers in Florida must register their vehicle with a minimum PIP coverage of $10,000.
Although, some severe motor vehicle accidents will result in damages that exceed a victim's PIP coverage. In high-value cases that involve severe injuries, permanent disability, and fatalities, victims can file third-party claims and lawsuits against companies and drivers. In these large car accident claims, we strongly recommend that victims seek help from a reputable law firm. With such high-value cases, there is a lot at stake. These cases could be worth hundreds of thousands, even millions, of dollars. An experienced auto accident attorney will work to ensure that their client receives every dollar that they are entitled to.
How Personal Injury Attorneys Can Help You
Personal injury attorneys at The Law Place can help you in a range of ways. The main way that your attorney can help you is by recovering the compensation that you deserve from your insurance company and/ or third parties. To do this, they will investigate your case, gather evidence, and build you a solid claim. They will help you file a claim so strongly that insurance companies have little choice but to pay out the fair amount of compensation being requested.
Not only this, but they will not hesitate to take your case to court if they believe that settlement negotiations are not progressing. At The Law Place, our attorneys have years of experience backing cases in the courtroom. The knowledge that we have gained over the years can prove to be very helpful to your case.
Beyond this, a personal injury attorney can be a figure of support in your life. Truck and car accidents can be traumatic. Your attorney can help you focus on your rest and rehabilitation by taking on all of the paperwork and negotiations so you don't have to. They will explain all legal proceedings to you and help guide you through complex laws. Your attorney can offer you a shoulder to lean on. You don't have to go through this alone.
Do I Need to Contact a Personal Injury Law Firm?
After suffering an injury in a traffic accident, you don't need to contact a personal injury law firm. You are within your rights to represent your case and seek compensation alone. However, we advise against this. Insurance companies will hand out lowball offers to individuals representing themselves. This is because they hope that an individual accepts as they won't know any better. After all, the main priority of insurance companies is to make a profit. By seeking help from a personal injury law firm, an attorney will determine the value of your case and ensure that you don't accept pathetic offers.
Furthermore, the presence of a reputable attorney backing your case will deter insurance companies from making lowball offers. By seeking professional legal help, you are more likely to receive a fair settlement sooner.
In addition, some damages are tricky to quantify. For example, you may not realize that you are entitled to compensation for your pain and suffering. An attorney will use all of their experience to work to ensure that you recover the maximum compensation possible.
How Much do Truck Accident Lawyers Cost?
In Town 'n' Country, Florida, there is a common misconception that hiring truck accident lawyers and car accident lawyers are very expensive and not affordable for most citizens. This couldn't be further from the truth. At The Law Place, our truck and car accident attorneys operate on a contingency-fee-basis. This is also known as a no-win-no-fee basis. Simply, you will not encounter any upfront costs and only have to pay for our legal services if we are successful in recovering your compensation. You don't have to pay your attorney a dollar if they are unsuccessful. Therefore, by seeking legal representation from our car accident attorneys, you have nothing to lose.
You can trust that we are a reputable law firm. All legal practices in Florida are monitored by the Florida Bar association. They assess that law firms are treating their clients fairly. At The Law Place, we pride ourselves on abiding by all of the Bar's regulations closely. We only act with our client's best interests at heart and we offer competitive rates. You can feel rest assured that your case will be handled appropriately. An attorney-client relationship at our firm is built on trust and commitment.
When do Truck and Car Accident Injury Claims Need to Be Filed?
If you have suffered a personal injury in Town 'n' Country, you need to act quickly. This is because the state of Florida does not give you forever to make injury claims. Florida's statute of limitations, outlined under Florida statute 95.11, states that injury victims have four years following the date of their accidents to file for compensation. Although this may feel like plenty of time, you'd be surprised at just how quickly the years pass. Once this time has expired, your case will be barred and you cannot make a claim. However, there are a few exceptions. Such as for those who have lost time due to being in a coma.
When do Wrongful Death Claims Need to Be Filed in Town 'N' Country, FL?
Losing a loved one in an auto accident in Town 'n' Country can be incredibly painful. If you have lost someone close to you, we would like to offer our deepest condolences. Unfortunately, the law in Florida is strict when it comes to filing wrongful death claims. The statute of limitations states that families have only two years following an accident to make a wrongful death claim. Once these years have passed, it is unlikely that a family will be able to recover financial compensation.
No amount of compensation can ever make up for the trauma of losing a loved one. It can, however, help with funeral expenses and aid the suffering you have experienced. If you are unsure about whether you could be eligible to file a wrongful death claim, contact one of our car accident attorneys today. They will be able to listen to your story and offer you some honest legal advice.
When Should I Contact a Car Accident Lawyer?
Auto accident victims should contact a car accident lawyer as soon as they can after suffering an accident. We advise that victims act quickly for many reasons. First of all, Florida's statute of limitations does not grant victims infinite time to file personal injury claims. Therefore, the sooner you act, the better.
Additionally, the quicker you act, the more credible the evidence in your case will be. This is because over time, useful surveillance footage can be discarded and the memories of witnesses can become skewed. If you contact a car accident lawyer immediately after your accident, they will begin work investigating your case straight away. A lawyer can help to gather witness statements and build you a solid case so that you can recover the maximum amount of compensation possible.
This being said, if you have been injured in a car accident over a year ago, you should still contact a lawyer. As long as it has been less than four years since your accident, a lawyer at our law firm can still help you recover compensation. Regardless of the severity of your car accident, it is always worth seeking legal advice.
How Long does a Truck/ Car Accident Case Take to Settle?
There is no such thing as an average amount of time to settle truck accident and car accident cases. The time it takes to resolve these cases will depend on a few factors. These can include:
The value of the case.
The parties involved.
Who the attorneys are who were working on the case.
If you are seeking compensation for minor injuries, your case will settle faster than someone who has suffered severe injuries. This is because you will only be dealing with your insurance company. An experienced car accident lawyer will enter negotiations with your insurance company and hope to achieve the compensation you deserve swiftly. In more complex cases, third-party claims can be involved. The more parties involved, the more tricky the negotiations are and the lengthier cases tend to be.
We understand that you may be eager to recover compensation, but our personal injury lawyers will not accept lowball offers if we think you are being cheated of the compensation you deserve. With your permission, we will prolong negotiations and even take your case to court if we believe justice isn't being served.
How Much Compensation Could I Recover for My Personal Injury Case?
If you have been injured in an accident, we advise that you seek compensation. The amount of money that you could receive in a settlement following your insurance claim will depend on several factors. Some of these factors include:
Whether you have sustained a serious injury.
The amount of property damage suffered.
Whether you have lost wages from your inability to work.
The damage caused to your mental health.
Who the at-fault driver is.
Every case involving traffic accidents is different. There is no such thing as an average settlement for injured victims. Although, the catastrophic nature of truck accidents in Town 'n' Country means that these cases are generally of high value. Victims who have suffered severely in these accidents can expect to recover thousands of dollars in a fair settlement.
Do I Need to Call the Police Following a Truck and Car Accident in Town 'n' Country, FL?
In minor accidents that have resulted in minimal damage, the presence of police at an accident scene may not be necessary. Although, you will most likely have to call the police following a traffic accident in Town 'n' Country. This is because the police will be needed to manage the scene, clear the road, and help injured victims. They will also complete a report of the accident. Police reports are useful pieces of evidence that can help injured victims recover compensation.
If don't call the police following your car accident and they don't attend the scene, you have a legal obligation to file a report of your accident within 10 days. Florida Statute 316.066 outlines this legal obligation. If you fail to file a report of your traffic accident, you risk facing legal repercussions. If you are unsure about what to do after suffering a truck accident or car accident in Town 'n' Country, contact The Law Place. One of our car accident lawyers can offer you some honest legal advice and help you complete all the necessary reports and paperwork.
Contact The Law Place Today!
Truck accidents in Town 'n' Country, Florida, can be disastrous and have catastrophic consequences. If you or someone you love has been injured in one of these accidents, you need to seek reputable legal representation.
At The Law Place, we have the best personal injury attorneys in Town 'n' Country. Our team will work to ensure that you recover fair compensation. These are serious legal matters that need to be dealt with appropriately. If you are unsure about whether you deserve compensation, we can help. One of our lawyers can listen to your accident case and offer you some unbiased advice about your best legal options. You can trust that we only have your best interests at heart.
For your chance to speak to a Town 'n' Country truck accident lawyer, call us now to schedule a free consultation at (941)-444-4444.