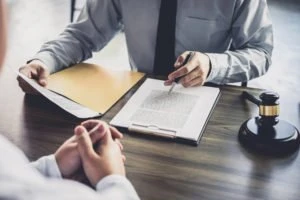 Navigating the aftermath of a personal injury in Sarasota can feel overwhelming, especially when you're grappling with physical pain, emotional distress, and mounting medical bills. In the face of such adversity, it's vital to take the appropriate steps to protect your rights and secure the compensation you're entitled to. In this article, we will guide you through the necessary steps to take after you've suffered a personal injury in Sarasota.
At The Law Place, we understand how life-changing these situations can be. We're committed to standing by your side, providing you with the experienced legal representation you need. Our team of Sarasota personal injury lawyers is ready to help you navigate this complex process, from handling insurance companies to fighting for your rights in court if necessary.
Remember, we're here for you, and your first consultation with a Sarasota personal injury lawyer is free. So don't hesitate to reach out to us if you're dealing with the fallout of a personal injury in Sarasota.
Immediate Steps After a Personal Injury
If you have suffered a personal injury, regardless of the circumstances here are the immediate steps you should take to protect your right to compensation.
Seeking Immediate Medical Attention
Your health is your most important asset, and it should be your first priority after any incident causing personal injury. Whether you were involved in a motor vehicle accident, slip and fall case, or dog bite, seeking immediate medical attention is crucial. Even if you think your injuries are minor, it's essential to get checked by a medical professional. Some injuries, such as traumatic brain injuries or internal bleeding, may not show symptoms right away. Prompt medical care not only protects your health but also creates a record of your injuries, which can be pivotal in your personal injury claim.
Reporting the Incident
The next step is to report the incident to the appropriate authorities. If you're involved in a car accident, call the police immediately. If you slip and fall at a business or suffer a dog bite, report the incident to the property owner or animal owner, respectively. Keep a copy of any reports made, as they can provide crucial evidence in your personal injury case.
Collecting and Preserving Evidence
If you're able, collect evidence at the scene of the accident. This could include taking pictures or video of the location, your injuries, any property damage, and anything else that might be relevant, such as a slippery object in a slip and fall case. Gather contact information from any witnesses present. Remember to also keep a record of any medical treatment you receive and expenses you incur as a result of the accident, such as medical bills and lost wages. Understanding how to document and preserve evidence for your personal injury claim in Florida can be critical when it comes to seeking compensation from the insurance company or at-fault party.
Contacting an Attorney for a Free Consultation
One of the most crucial steps after suffering a personal injury is to reach out to a knowledgeable Sarasota personal injury lawyer for a free consultation. Personal injury law can be complex, and having legal representation can significantly impact the outcome of your case.
An experienced attorney can explain your legal options, help you understand the process of filing a personal injury claim, and guide you on how to deal with insurance companies. At The Law Place, our team is always ready to provide a free consultation, helping you to understand your rights and the best way forward. Remember, in personal injury cases, time is often of the essence due to Florida's statute of limitations, so don't delay seeking legal counsel.
Our team of dedicated attorneys fight and win for Floridians.
Understanding Your Legal Rights
When you're a victim of a personal injury in Sarasota, understanding your legal rights is critical in seeking the compensation you deserve. From grasping Florida's personal injury law to knowing the types of compensation you may be entitled to, having this knowledge ensures you're well-equipped to navigate the aftermath of your injury.
Florida law allows individuals who have suffered injuries due to someone else's negligence to seek compensation for their losses. This includes situations where you're partially at fault, thanks to the principle of comparative fault in personal injury cases in Florida. Whether you've been involved in a car accident, slip and fall case, or a dog bite, it's essential to understand how Florida law applies to your specific situation.
Understanding Negligence and Modified Comparative Negligence in Florida
Negligence plays a critical role in personal injury cases in Sarasota. In its simplest form, negligence occurs when one party's reckless or careless actions result in harm to another. To secure compensation, you must prove that the other party acted negligently and that their negligence directly led to your injuries.
However, Florida operates under a "modified comparative negligence" rule. This means if you're partially responsible for the accident that led to your injuries, any compensation you receive will be reduced by your percentage of fault. For instance, if you're found to be 20% at fault, your compensation will be reduced by 20%. However, if you are found to be more then 50% at fault then you will not be able to claim anything.
Types of Compensation You May Be Entitled To
Following a personal injury, the various expenses and financial losses can be overwhelming. Florida law acknowledges this and allows victims to seek several types of compensation, including:
Medical Expenses – These cover costs for hospital stays, doctor visits, physical therapy, medication, and any other medical treatment related to the injury.
Lost Wages – If your injury has caused you to miss work or has affected your ability to work, you may be compensated for your lost income and loss of earning capacity.
Emotional Distress – Traumatic accidents often result in not just physical pain, but emotional suffering as well. Compensation for emotional distress acknowledges the psychological impact of the accident.
In certain cases, you may also be entitled to punitive damages, designed to punish the at-fault party for particularly egregious or reckless behavior. However, these are awarded less frequently.
Navigating these laws and understanding your rights can be challenging, especially while dealing with a traumatic event. That's why having a Sarasota personal injury lawyer on your side can be invaluable in safeguarding your rights and obtaining the fair compensation you deserve.
Filing a Personal Injury Claim in Sarasota
Taking the right steps after suffering a personal injury is crucial to protecting your legal rights and building a strong claim. This process involves various aspects from filing the claim to dealing with insurance companies, all while documenting your journey through medical treatments and lost wages.
Filing a personal injury claim in Sarasota starts with notifying the person or entity responsible for your injuries. This could be an individual, a business, or even a government agency. Then, you will need to submit a claim to the at-fault party's insurance company, detailing the incident, your injuries, and the compensation you are seeking. Remember to include all pertinent details and attach any relevant evidence.
It's essential to note that different types of personal injury claims might have unique requirements. For instance, a premises liability case involve different steps compared to a car accident or dog bites. Therefore, hiring a Sarasota personal injury attorney can be particularly helpful as they can guide you through the intricacies of the claim process specific to your situation.
The Role of Insurance Companies in the Claim Process
In personal injury cases, insurance companies play a significant role. They are typically the ones to pay out the compensation for your injuries. However, it's important to remember that insurance companies, even your own insurance company, are in the business of making money. Their primary goal is often to minimize payouts and close claims as quickly as possible.
They might contest your claim, downplay your injuries, or argue about who is at fault to reduce the amount they have to pay. Having a personal injury lawyer on your side can ensure you are not taken advantage of and that your rights are fully protected.
Importance of Gathering Evidence and Tracking Costs
One crucial part of the personal injury claim process is gathering evidence. Photos of the accident scene, witness testimonies, police reports, and medical records can all strengthen your claim. The more evidence you have to support your case, the better your chances of obtaining fair compensation.
Tracking your medical costs and lost wages is equally important. Document all your medical visits, treatments, and medications, and keep a record of work missed due to your injuries. These records can help establish the financial impact of your injuries and justify the compensation you are seeking.
Filing a personal injury claim can be complex, but you don't have to go through it alone. With the help of experienced Sarasota personal injury lawyers, you can navigate this process with confidence, focusing on your recovery while they handle the legal complexities.
We're Florida's top litigation team with over 75 years of combined experience
The Role of a Sarasota Personal Injury Lawyer
Embarking on the journey to obtain compensation after a personal injury can feel daunting, but you're not alone. A Sarasota personal injury lawyer can provide invaluable assistance, guidance, and support throughout the process, making it much less stressful and more likely to result in fair compensation for your injuries.
Personal injury cases can be complex, with intricate laws and deadlines that need to be met. From gathering evidence to negotiating with insurance companies, there's a lot to handle. That's where a Sarasota personal injury lawyer comes in.
An experienced attorney can take on the burden of these tasks, allowing you to focus on your recovery. They can build a strong case on your behalf, gathering all the necessary evidence and constructing a compelling narrative that underlines the extent of your injuries and the impact they've had on your life.
Furthermore, they can handle communications and negotiations with the insurance company, helping to ensure you aren't taken advantage of and that your rights are fully protected.
Free Consultation and Working on a Contingency Fee Basis
At our firm, we believe that everyone should have access to high-quality legal representation, regardless of their financial situation. That's why we offer a free consultation to discuss your case and advise you on your best course of action.
Furthermore, our Sarasota personal injury attorneys work on a contingency fee basis. This means you don't pay anything unless we win your case. This way, you can rest assured that we are motivated to get the best possible outcome for you.
Obtaining Fair Compensation With Legal Representation
Securing fair compensation after a personal injury isn't just about covering your medical bills. It's about recognizing the pain, suffering, and life disruption that the injury has caused. A skilled personal injury lawyer can fight for this recognition, working tirelessly to secure the compensation you deserve.
By understanding the full impact of your injuries on your life, we can fight for a settlement that covers not only your current medical expenses and lost wages but also any future costs related to your injury. This holistic approach is key to securing fair compensation.
At the end of the day, a Sarasota personal injury lawyer isn't just a legal advisor – they are an advocate, a guide, and a partner in your journey towards recovery and justice.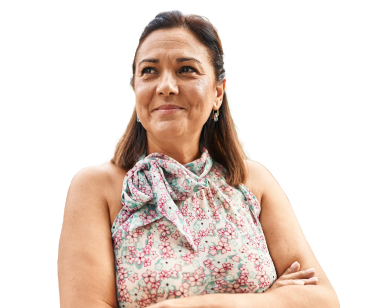 From the initial call to updates on your case status, we are here to get you answers.
Navigating Different Types of Personal Injury Cases
Personal injuries can occur under a variety of circumstances. Each type of case has its unique considerations, and understanding these nuances can be crucial for pursuing a successful claim. Here, we explore several common types of personal injury cases, and the specific steps and considerations associated with each.
Overview of Different Personal Injury Case Types
While there's a broad spectrum of incidents that can lead to a personal injury claim, some types are more common than others. These include:
Motor Vehicle Accidents – One of the most common causes of personal injuries, car accidents can result in everything from minor cuts and bruises to severe, life-altering injuries. These cases often involve negotiations with car insurance companies, who may be reluctant to pay out the full compensation you deserve.
Slip and Fall Cases – Premises liability claims, often known as slip and fall cases, arise when an individual suffers injuries due to unsafe conditions on someone else's property. This could be due to slippery floors, faulty stairs, or any other hazards that the property owner failed to address.
Pedestrian Accidents – Accidents involving pedestrians can have particularly devastating consequences, as pedestrians have no protection against the force of a vehicle. In these cases, it's essential to establish the liability of the driver involved.
Dog Bites – Florida law holds dog owners strictly liable for any injuries their dogs cause, unless the victim was trespassing or provoked the dog. Dog bites can cause serious injuries and emotional trauma, particularly in cases involving children.
Medical Negligence – When healthcare professionals fail to provide the standard of care expected of them, it can result in serious harm to patients. These cases, known as medical malpractice claims, require showing that the healthcare provider acted negligently and that this negligence caused your injuries.
Specific Considerations and Steps for Each Type of Personal Injury Case
While the basic steps following a personal injury remain the same, each type of case has specific considerations that need to be taken into account. For example:
In Car Accident Cases, it's important to gather information at the scene, including the other driver's insurance details and photographs of the damage. If you've been involved in a car accident, your personal injury attorney can liaise with the insurance company on your behalf and fight for a fair settlement.
In Slip and Fall Cases, the condition of the premises at the time of the incident is crucial. It's important to document the scene as much as possible, including taking photographs of the hazard that caused the fall.
In Pedestrian Accident Cases, gathering eyewitness accounts can be particularly helpful for establishing the driver's liability. Medical records will also be crucial evidence, illustrating the extent of your injuries.
In Dog Bite Cases, it's necessary to identify the dog and its owner. Medical treatment should be sought immediately, and any incident reports or witness statements can strengthen your claim.
In Medical Negligence Cases, expert medical testimony is often needed to establish the standard of care and how the healthcare provider deviated from it. These cases can be complex and lengthy, so having an experienced personal injury attorney on your side is essential.
By understanding the unique considerations for each type of case, you can take the right steps towards obtaining the compensation you deserve. It's always advisable to consult with a Sarasota personal injury lawyer, who can provide guidance tailored to your specific case.
The Settlement Process
Navigating the settlement process in a personal injury case can be a complex and challenging task, particularly when dealing with insurance companies. Here, we'll guide you through the basics of this process, emphasizing the importance of an experienced personal injury attorney in securing a good settlement amount.
The settlement process typically begins once you've reached maximum medical improvement (MMI) – the point where your condition has stabilized and no further improvement is expected. At this stage, your attorney can calculate the full extent of your damages, including medical costs, lost wages, and non-economic losses like pain and suffering.
Once this is done, your lawyer will send a demand letter to the insurance company, detailing the accident, outlining your injuries, and stating the compensation amount you believe you're entitled to. The insurance company will then review your claim and either accept, deny, or negotiate the demand.
Negotiations can be tough, as insurance companies often attempt to minimize payouts. That's where your Sarasota personal injury attorney comes in, armed with the evidence and knowledge needed to counter lowball offers and fight for a settlement that truly reflects your damages.
The Potential of Taking Legal Action if a Fair Settlement Cannot be Reached
While most personal injury cases in Sarasota are settled out of court, there are situations where a fair settlement cannot be agreed upon. In these instances, it might be necessary to escalate the case to court and file a personal injury lawsuit. Your attorney will represent you through this process, advocating for your rights and seeking the best possible outcome on your behalf.
While taking legal action can be daunting, rest assured that the team at The Law Place has the experience and dedication to guide you every step of the way, from filing the lawsuit to presenting your case in court.
Steps to Take After Suffering a Personal Injury in Sarasota, FAQ
What is Personal Injury Protection (PIP)?
Personal Injury Protection, also known as PIP in Florida, is a type of no-fault insurance coverage in Florida. This means that it can cover medical bills and lost wages after a motor vehicle accident, regardless of who was at fault for the accident. PIP coverage is mandatory under Florida law for all motor vehicle owners. It's worth noting that the amount covered by PIP may be limited, and for more serious injuries, a personal injury claim may be necessary to recover full damages.
How Soon After a Motor Vehicle Accident Should I File a Personal Injury Claim in Sarasota?
The statute of limitations for personal injury cases in Florida is two years from the date of the accident. However, it's generally recommended to start the process as soon as possible. Evidence can become harder to gather over time, and delaying can potentially complicate your claim. Remember, the sooner you contact a Sarasota personal injury lawyer, the sooner they can begin fighting for your rights and seeking the compensation you deserve.
Can I File a Sarasota Personal Injury Claim If My Injuries Seem Minor?
Yes. Even if your injuries seem minor at first, they could develop into more serious conditions over time. Moreover, the full impact of an accident isn't just physical – it can also include emotional distress and financial burdens from medical bills and lost wages. So, it's important to get a comprehensive medical evaluation after an accident and consult with a personal injury attorney to understand your legal options.
What Should I Look for in a Sarasota Personal Injury Lawyer?
When you're seeking legal representation, look for a lawyer or law firm with a solid track record in personal injury cases, extensive experience, and positive client reviews. You want a lawyer who will listen to your concerns, explain things clearly, and be responsive to your needs. At The Law Place, our team of experienced Sarasota personal injury lawyers is dedicated to providing quality legal representation, always putting our clients' interests first.
Fight for Your Rights with The Law Place – Your Trusted Personal Injury Lawyer in Sarasota
Suffering a personal injury can be an overwhelming experience, disrupting your life and placing significant financial strain on you and your family. However, you don't have to face this challenging time alone. With a trusted personal injury attorney at your side, you can navigate the complexities of the legal system and seek the compensation you deserve.
At The Law Place, we've helped countless individuals in Sarasota just like you fight for their rights after a personal injury. From the moment you contact us for a free consultation, our experienced team will work tirelessly to advocate for your best interests and secure a fair settlement.
Remember, you're not just a case number to us – you're an individual who needs help. So don't hesitate. Contact us today and let us guide you on the road to recovery. Your fight is our fight, and we won't stop until justice is served.