When a driver accused of drunk driving causes a fatality, the charges the driver receives are referred to as DUI manslaughter. Driving under the influence of alcohol and/ or drugs in Orlando is a serious offense that results in offenders serving a lengthy prison sentence. If you have been arrested and are facing DUI manslaughter charges, you must contact a reputable criminal defense law firm.
At The Law Place, we have a team of Orlando DUI manslaughter lawyers with other 75 years of combined experience. We understand that a criminal conviction can change the lives of you and your loved ones forever. Our Orlando DUI manslaughter lawyers will do all they can to get your criminal charges reduced or dropped.
To schedule a free initial consultation with a member of our legal team, call us now at (941)-444-4444.
What Is DUI Manslaughter?
Under Florida law, DUI manslaughter is a second-degree felony. This offense occurs when a person unintentionally kills another person in a traffic accident while operating a motor vehicle under the influence of alcohol. This law is outlined under Florida Statute 316.193. According to the law, the victim of DUI manslaughter can be any person, including a fetus.
DUI manslaughter cases are severe and can result in convicted offenders spending years behind bars. If you are facing criminal charges for DUI manslaughter, you need to contact an experienced law firm now.
Our team of dedicated attorneys fight and win for Floridians.
Penalties for a DUI Manslaughter Conviction
DUI manslaughter cases in Orlando are classified as second-degree felonies. The penalties attached to such a conviction are severe. The mandatory prison sentence for a convicted offender is four years. Although some prosecutors may choose to waive this mandatory sentence, this does not often occur. Other than the mandatory minimum prison sentence of four years, a convicted offender can face the following penalties:
Up to $10,000 in fines.
Up to 15 years in jail.
Community service.
Mandatory counseling and treatment for alcohol abuse.
Permanent loss of driver's license.
A lengthy probation period.
Mandatory attendance at a Florida DUI school.
Vehicle impoundment.
Not only are these penalties severe, but a conviction will mean that you will have a permanent criminal record. This can have a huge impact on your life. With a criminal record, you will find it difficult to secure bank loans, find employment, obtain housing, and more. To protect your record, you will need your drunk driving charges dropped. An Orlando DUI manslaughter lawyer at our law firm can help you.
Defending DUI Manslaughter Charges
The criminal law in Florida is tough, especially when it comes to a DUI manslaughter case. If you are being accused of DUI manslaughter, you need an aggressive defense strategy. You must hire an experienced and knowledgeable lawyer to fight your case. Ensuring you hire the best legal counsel could be one of the most important decisions of your life.
Some defenses that our team of criminal defense lawyers uses in these cases include:
Lack of Probable Cause – Law enforcement officers can only arrest drivers for a DUI if there is a clear indication that the drivers are impaired after taking controlled substances or drinking alcoholic beverages. Without probable cause to arrest a driver, a DUI manslaughter case can be dismissed. An Orlando DUI manslaughter lawyer may be able to prove that your arrest wasn't justified.
Invalid Field Sobriety Tests – Many Floridians are unaware that they can refuse these tests. Field sobriety tests are designed to get people to fail them. Many sober people have failed these tests and have been accused of DUI. If you have failed a field sobriety test in Orlando, a criminal defense lawyer can argue against the legitimacy of these results.
An Illegal Traffic Stop Took Place – Police officers in Orlando can only stop a vehicle if they have probable cause to do so. If a driver hasn't committed illegal traffic offenses or another crime, they should not be stopped. In some cases, a police officer will have mistakenly stopped a vehicle or purposely entrapped a driver. If you think your traffic stop was illegal, you must contact our law firm. Proving your illegal traffic stop can be central to your defense strategies.
We're Florida's top litigation team with over 75 years of combined experience
What Is the Average Sentence for DUI Manslaughter in Florida?
The average sentence for DUI manslaughter in Orlando is ten years in prison. Although this may seem harsh, many offenders will receive the minimum mandatory prison sentence of four years. As this offense is a second-degree felony, an offender could face a sentence of up to 15 years.
If convicted of DUI manslaughter in Orlando, the length of your prison sentence will depend on the circumstances of your case and the judge ruling on your case. The more devasting and severe cases will likely result in offenders serving longer prison sentences.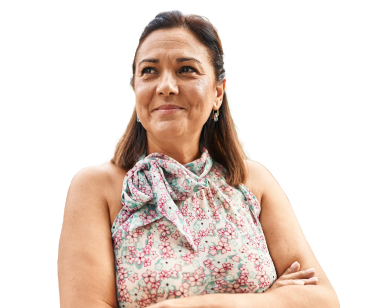 From the initial call to updates on your case status, we are here to get you answers.
Is DUI Manslaughter a Felony in Orlando?
DUI manslaughter is a second-degree felony in Orlando. It is also classified as a Level 8 offense in severity under Florida's Criminal Punishment Code. Felonies are serious criminal charges in Florida that carry severe punishments.
Is DUI Manslaughter a Violent Crime in Orlando?
DUI manslaughter in Orlando is classed as a violent crime. This is because an alleged victim was harmed in a traffic accident, even though the offender had no ill intent and did not deliberately cause a fatality. Vehicular homicide in Florida carries harsh penalties, and judges and juries can have preconceived judgments of offenders simply because the crime is classified as violent.
The violent nature of these crimes and their severe punishments mean that you need to seek help from a reputable DUI manslaughter defense team if you are facing a conviction. Fighting these DUI charges isn't an easy task, and you will need to receive all the help you can get.
Call Criminal Defense Attorneys at The Law Place Today!
If you have been arrested for DUI manslaughter in Orlando, you need to act now. If you contact a member of our team, they will be able to discuss the possible defenses and strategies with you. There is no time to lose. A guilty conviction can change the lives of you and your loved ones forever.
To begin your DUI manslaughter defense journey, call a criminal defense attorney today. Our team at The Law Place is available to take your call now. Schedule your free initial consultation by calling us at (941)-444-4444.