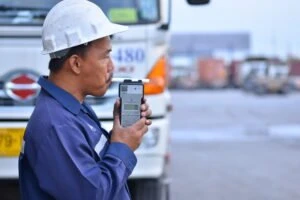 As a commercial driver, Florida law regarding driving under the influence is even harsher than the law for standard motorists in the state. Whether you are charged with a DUI while operating a commercial vehicle or if you were charged driving your own car while not at work, the repercussions of a DUI conviction for a commercial driver can seriously impact your career and livelihood.
In addition to fines and potential jail time, a DUI conviction will result in a suspension of your commercial license. A license suspension could hinder your ability to earn a living and support yourself and your family. Due to the risks of operating a commercial vehicle while impaired, the State of Florida has zero tolerance for commercial drivers who drive intoxicated. For example, a second DUI offense will mean you are unable to drive commercially in Florida for the rest of your life.
If you are arrested for a DUI in a commercial vehicle, Florida law outlines additional requirements of law enforcement officers, including special notice requirements, that must be adhered to for a legitimate charge. An attorney with an understanding of the nuances of commercial driver DUIs is essential for the best defense in your case. The Law Place DUI lawyers have won awards for their in-depth knowledge of DUI law, which includes the complications around commercial drivers.
An Orlando commercial driver DUI lawyer from The Law Place understands how a DUI conviction can be life-changing for a commercial driver. We sympathize with the stress that an arrest places on you and your family, and we will aggressively defend you against your charges.
Give yourself the best chance of fighting your charges and reducing the impact of a conviction on your life with a reputable DUI lawyer. To book a free initial consultation with an experienced Orlando DUI lawyer, contact The Law Place at (941)-444-4444.
Commercial Drivers in Orlando
To drive a commercial motor vehicle on Florida's roadways, you will need a commercial driver's license (CDL). A CDL is required to drive any vehicle weighing over 26,000 lbs, with 15 or more passengers, or that requires hazardous material placards or carries specific agents and toxins listed 42 CFR part 73. Usually, military vehicle and farm equipment operators are exempt from CDL requirements in Florida.
Due to the nature of the vehicles driven by commercial drivers, CDL drivers are subject to strict laws and regulations regarding driver conduct and the ingestion of alcohol and controlled substances.
DUI Charges for Commercial Drivers
Drunk driving, or driving under the influence, is a criminal offense in Florida. For standard motor vehicle drivers in Florida, the threshold blood alcohol content (BAC) for a DUI charge is 0.08%. However, the threshold is lower for commercial drivers. Any commercial driver caught operating a commercial motor vehicle with a BAC of 0.04% or higher will be charged with driving under the influence.
Although it typically will not result in a DUI charge, Florida law also prohibits any driver from being in actual physical possession of a commercial vehicle if they have ingested any alcohol, even if their BAC is below the legal limit of 0.04%. If arrested with a BAC of less than 0.04, commercial drivers can be fined up to $500.
In addition to lower thresholds for a DUI charge, commercial drivers can face further penalties alongside the standard criminal penalties, such as the suspension of their commercial driver's license (CDL). An accident involving a commercial driver DUI may also be more likely to cause injury to others and result in more severe charges.
Driving Under the Influence (DUI) – Criminal Penalties
Florida DUI charges are serious offenses and often result in jail time, license suspensions, and large fines. Commercial drivers are subject to the same criminal penalties as all motorists but they are also held to even higher standards and subject to further penalties in addition to the standard criminal penalties.
A DUI charge for a CDL holder has repercussions for your commercial license. A DUI conviction will result in a minimum 1-year suspension of your commercial driver's license with no possibility of applying for a hardship license.
In addition to the penalties imposed through the state system, federal authorities such as the Federal Motor Carrier Safety Administration can suspend a license for 60 days to live if the driver is convicted of a DUI. Refusing to submit to a DUI test can also be grounds for a 1-year CDL suspension.
First-Offense DUI
A first DUI conviction is a misdemeanor in Florida, punishable b a $500 – $1,000 fine, up to 6 months in jail, and a standard driver's license suspension of 180 days to 1 year. Additional penalties include probation, DUI school, an ignition interlock device, community service, and substance abuse treatment.
A first-time DUI offense will also severely impact a driver's commercial license. If convicted, your CDL will be suspended for a minimum of 1 year, up to 18 months. However, if you were transporting hazardous material at the time of the stop, this suspension can be up to 3 years.
CDL holders have very few chances under Florida law. A second DUI conviction will result in a lifetime suspension of a driver's commercial license.
Felony DUI
Multiple DUI convictions are likely to result in a felony charge. Typically in Florida, a third DUI conviction will result in a felony. Although a driver would already have lost their commercial license before a third DUI offense, a third DUI can result in a 10-year revocation of their standard driver's license.
This also carries consequences of up to 5 years of imprisonment, substantial fines, and the additional life complications of a felony conviction, such as further employment challenges.
DUI Causing Bodily Injury
Large commercial vehicles can be challenging to maneuver and control. This is exacerbated when the driver, is under the influence of drugs or alcohol. As a result, a DUI incident can often result in injuries to other road users. Depending on the nature of the injuries caused, a driver could face a charge of DUI involving injury or DUI involving serious bodily injury.
A conviction for DUI involving bodily injury is a first-degree misdemeanor, punishable by up to 1 year in jail and a $1,000 fine. A DUI involving injury can include any non-serious injury to another person, such as a bruise or minor fracture.
A DUI involving serious bodily injury is a third-degree felony, with penalties of up to 5 years of imprisonment, including a mandatory prison term and a $5,000 fine. Typically serious bodily injury is defined as injuries that cause a substantial risk of death, disfigurement, or impairment of the function of a bodily member or organ.
In addition to criminal penalties, a DUI involving injury conviction may contribute to the likelihood of the driver being found responsible for damages and compensation to the victim in a civil lawsuit.
DUI Manslaughter
Unfortunately, the risk of a DUI causing a fatality increases substantially for commercial drivers, such as a truck driver. Typically, the size and weight of commercial vehicles like semi-trucks make accidents and the injuries they cause more severe. A DUI manslaughter charge in Florida is a felony and, if convicted, carries harsh penalties.
A driver may be charged with either a first or second-degree felony, depending on the specific circumstances of the offense. Leaving the scene of the accident and failing to stop to administer aid or an extremely high BAC may contribute to a first-degree felony charge.
All DUI manslaughter convictions carry a mandatory minimum prison sentence. A second-degree DUI manslaughter felony is punishable by up to 15 years in prison and a fine of up to $10,000. A first-degree felony can result in incarceration for up to 30 years. Additionally, if convicted, your driver's license will be permanently revoked.
Our team of dedicated attorneys fight and win for Floridians.
Can I Apply for a Commercial Driver's License With a Dui Conviction?
If you have previously been convicted of a DUI and are considering becoming a commercial driver, you may wonder how your past could affect your career options. A DUI conviction does not immediately disqualify you from applying for a commercial driver's license (CDL) in Florida. However, you will likely need to provide more details about your conviction, and it could make you ineligible.
To obtain a CDL in Florida, drivers must first apply for a temporary learner's permit and undertake an exam and drive under supervision before receiving their full commercial license. When applying to the Florida Department of Highway Safety and Motor Vehicles (FLHSMV), you will submit your driver's record for the past 10 years and undergo a background check, which is where a DUI conviction will be flagged. If you were convicted over 3 years ago, the FLHSMV will review the details of your arrest and decide whether you are eligible for a CDL.
If your DUI conviction occurred less than 3 years ago, it is unlikely that the FLHSMV will permit you to obtain a commercial driver's license. If you are considering a career in commercial driving, it is in your best interests to do everything possible to avoid DUI convictions. If you have been charged with driving under the influence, seek advice from an experienced Orlando DUI attorney as soon as possible after your DUI arrest.
Can I Get My Commercial Driver's License Reinstated After a DUI?
A first DUI conviction will result in the suspension of your commercial driver's license for a minimum of one year. During this time, you are not able to apply for a hardship license. However, you can apply to have your license reinstated after the 1 year period has elapsed.
Your license will not be reinstated immediately. The FLHSMV can use its discretion as to whether the driver needs to satisfy further requirements before their license is reinstated. This could include paying fines, completing all requirements imposed by the criminal court, such as DUI school, and potentially re-taking all CDL examinations and qualifications. This can be a particularly lengthy process and will impact how long it takes until you can drive commercial vehicles again.
Similarly, CDL holders are required to pay license reinstatement fees. DUI suspension reinstatement fees are usually in the most expensive category of charges and can cost a driver $130.
If you are convicted of a second DUI offense, your CDL will be suspended for life, and you will have no ability to re-apply for a license to drive commercial vehicles in Florida.
We're Florida's top litigation team with over 75 years of combined experience
Will I Lose My Job as a Commercial Driver If I Get a DUI Conviction?
Even a first DUI conviction will carry a commercial driver's license suspension of one year with no possibility for a hardship license within that period. With your license suspended, you will be unable to perform the regular driving duties involved in your job as a commercial driver. Depending on your employer, this could result in the termination of your employment entirely or a re-allocation to a different role that doesn't include driving commercial vehicles.
However, you may also face a suspension of your standard car driver's license because of the conviction, which could cause additional complications with commuting to work. Depending on the duration, the potential jail time from a DUI may also be grounds for an employer to terminate your position if they can't allow the time away from work.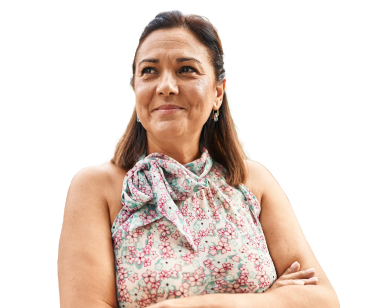 From the initial call to updates on your case status, we are here to get you answers.
What If I Was Visiting Florida When Charged With a DUI?
Many commercial drivers regularly cross state borders while driving for their work. If you are not a Florida resident but were arrested and charged with a DUI in the State of Florida, a Florida attorney is crucial. You may not be required to appear at all court hearings in your case if you waive your right to appear, but this means that you should have experienced and skilled legal representation to protect your rights in your absence.
Although the implications of a Florida conviction on your license may vary from state to state, most states will honor a court-ordered suspension from out of state. Legal representation in both Florida and your home state is ideal, but this can be costly. However, legal representation within Florida is essential to protect yourself during the proceedings. Florida DUI law is complex and prosecutes offenders aggressively. As such, representation from a criminal defense attorney with an in-depth knowledge of Florida statutes is crucial to your defense.
The Law Place – Fighting Commercial Driver's License Violations
A DUI conviction for a commercial driver is particularly problematic and will, without a doubt, impact your livelihood. To minimize the effects your DUI arrest has on your life and income, contact a DUI attorney as soon as possible. CDL holders who have been charged with a DUI usually have as little as 10 days following the arrest to request a hearing to dispute the revocation of their driving privileges.
If you have been arrested for a DUI as a commercial driver this can feel daunting and overwhelming. However, there are options available to you, and with skilled legal representation, you can fight the charges you are facing. At The Law Place, our attorneys are highly experienced in commercial driver DUI cases and have utilized many defenses and strategies to have our client's charges dropped or reduced.
For example, CDL holders arrested for a DUI must be read a special implied consent warning that differs from the standard warnings read by law enforcement officers. If this is not correctly conducted, this could be grounds for your attorney to dispute your charges.
Similarly, The Law Place attorneys are exceptional negotiators. If you are represented by us, your attorney may be able to negotiate a plea for a lesser charge, such as reckless driving. As opposed to a DUI, reckless driving is not a criminal charge in Florida and will likely have fewer implications on your career and commercial license.
The Law Place award-winning Orlando DUI lawyers empathize with commercial drivers and understand the extreme impact a DUI conviction can have on their future. If we represent you, we will use our extensive knowledge of DUI law, which our attorneys are known for, to develop the best defense possible against your charges. We will fight passionately to defend your rights and protect your livelihood as much as possible.
Schedule Your Free Consultation Today!
As a commercial driver, you have a lot to lose as a result of a DUI conviction. Give yourself the best possible chance of avoiding conviction and maintaining your career and freedom with The Law Place attorneys. To speak with one of The Law Place's DUI attorneys, call us today at (941)-444-4444 to book a free consultation and case evaluation.