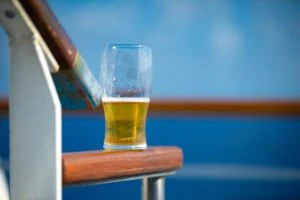 Orlando's warm weather and beautiful waterways make boating an appealing activity to many Floridians. However, similar laws apply to Florida's waterways as those on the state's roads and highways. Boating under the influence is a severe offense and is punishable similarly to driving under the influence, and can even contribute to a driver's license suspension if you incur traffic violations in the future.
Boating under the influence is similar to driving under the influence in many ways. However, it often brings additional complications. Typically, those operating a boat have less experience on the water than they do driving. The average boater averages only 110 hours a year on the water. When this inexperience is combined with alcohol impairment, this can be particularly dangerous. This is further compounded by the additional factors that influence boating, such as adverse weather conditions and changes in water conditions, such as tides, waves, and currents.
Injuries from a boating accident are often severe, such as neck and spinal cord injuries, whiplash, brain injuries, broken bones, and severe lacerations. The added risk of someone falling overboard and drowning in a BUI-related accident can increase the severity of these cases. If a BUI charge involves personal injury, not only could you be facing substantial criminal penalties, but you may also find yourself held liable in a civil personal injury case.
BUI penalties range depending on the severity of the circumstances. These include short periods of jail time, fines, probation, mandatory counseling, boat impoundment, and even up to 30 years in prison for severe offenses.
The Law Place BUI defense lawyers are highly experienced in successfully defending clients from Orlando and across Florida in BUI cases. Our attorneys are skilled in providing reputable representation on offenses ranging from relatively minor first-time BUI offenses to BUI manslaughter charges with severe consequences. No matter the charge you are facing, we understand how detrimental a conviction could be to your future, and we will work tirelessly to get your charges dismissed and reduced and protect your freedom.
If you have been charged with any boating under the influence offense in Orlando, contact The Law Place legal team today at (941)-444-4444 for a free consultation. During your consultation, you can discuss your case and the options available to you with an experienced BUI defense lawyer with no obligations or fees. You do not have to proceed with our legal representation, but you will leave with the best possible advice on how to beat your BUI conviction and how The Law Place can help you do that.
What Is Boating Under the Influence?
Florida law defines boating under the influence (BUI) as being in actual physical control or in command of a vessel upon state waters with a blood alcohol concentration (BAC) of 0.08% or above. For anyone operating a boat in Florida under the age of 21, the state has a zero-tolerance policy. As such, the blood alcohol level for a BUI charge for those under 21 is 0.02% or above.
Penalties for Boating Under the Influence in Florida
If charged with a BUI, you could be facing cases in both criminal and civil court. The severity of criminal penalties increases with every subsequent conviction. If anyone is injured or killed in a BUI accident, this substantially increases the potential repercussions you may face. Similarly, in Florida, BUI criminal penalties are enhanced if the perpetrator had a BAC of 0.2% or above or if the incident involved someone under the age of 18.
First-Time BUI Conviction
If you are charged with boating under the influence, without a previous BUI conviction, likely you will face a fine of between $250 – $500 and up to six months in prison. In addition, this will result in a criminal conviction on your criminal record. A BUI conviction can also contribute to the severity of penalties you may face if you are charged with driving under the influence (DUI) in the future.
Second Conviction
If you have one prior BUI conviction and are charged with a second BUI offense, both the fines and jail time you may face increase. A second conviction is punishable by up to nine months of imprisonment and a fine of between $500 – $1,000. With any conviction, additional penalties such as the impoundment of your boat, community service, or court-ordered substance counseling could apply.
Third Conviction
The penalties you face for a third BUI conviction vary depending on the time frame in which you received the first two violations. If you receive a third conviction within a 10-year timeframe of your previous conviction, this is a third-degree felony. You could be facing up to five years in prison. If your third conviction is more than 10 years after your last conviction, you may receive up to 12 months of imprisonment and a fine that ranges between $1,000 and $2,500.
A fourth or subsequent conviction or BUI involving property damage are both third-degree felonies in the State of Florida.
BUI Manslaughter
If a boating accident caused by a driver under the influence results in bodily injury, this is considered a serious crime and will increase the severity of the charges. BUI causing serious bodily injury to another is a third-degree felony. This conviction can carry five years in prison and a $5,000 fine.
You may be charged with the serious criminal offense of BUI manslaughter if a fatality has occurred due to the accident. This can be either a first or second-degree felony, depending on the circumstances. If the boat operator knew or should have reasonably suspected the accident occurred, and they failed to stop to surrender their information or administer aid, this may be charged as a first-degree felony.
A second-degree felony BUI manslaughter conviction carries up to 15 years in prison and a fine of up to $10,000. First-degree BUI manslaughter charges are punishable by up to 30 years of imprisonment and a $10,000 fine.
Civil Liabilities
More often than not, boating accidents result in injury. In addition to criminal charges, you could also be facing a civil personal injury claim if anyone was injured due to boating under the influence. Anyone injured in a BUI accident has the right to seek compensation for their damages.
A criminal conviction for the offense in question makes it more likely that you will also be found liable for damages in the civil court. However, this is not a prerequisite, and a Judge may still find you responsible for the injured party's compensation without a criminal conviction.
Financial compensation in personal injury claims can be substantial. A victim can recover damages from the perpetrator to cover financial costs, such as medical bills and lost wages, and non-financial costs, such as pain and suffering and a loss in quality of life. Depending on the severity of the case, a Judge can also award punitive damages to make an example of the perpetrator and punish them for their wrongdoing.
If you have insurance, often your insurance policy will cover the initial financial cost of compensation. However, you will likely pay substantially more in insurance premiums moving forward. If you do not have insurance, you could find yourself personally liable for the injured party's compensation. Often this results in wage garnishing or seizure of assets.
Our team of dedicated attorneys fight and win for Floridians.
Who Can Stop a Boat in Florida Waters?
Law enforcement officers have the legal right to enforce boat safety laws, conduct a vessel inspection, and enforce the removal of a vessel from the water if it is a hazard. Officers can be from a range of agencies, including the Sherrif's Office, Coast Guard, and Florida Fish and Wildlife Commission.
Law enforcement officers are legally authorized to stop a vessel for the purpose of investigating whether the operator is under the influence of alcohol or drugs. They can ask the operator to take a hand-held breath test to determine the presence of alcohol. An operator may be required to perform sobriety exercises and be subject to chemical breath, blood, and urine tests.
Legal Cause to Stop a Boat
In most circumstances, officers are permitted to conduct a vessel stop for speeding or when they have reason to believe that the boat has violated a regulation. In some situations, officers can stop a vessel for a random inspection for safety registration, compliance with fisheries regulations, or safety equipment checks.
Under Florida Statute 327.56, officers are permitted to stop a vessel for a safety inspection. During the inspection, those operating or in command of the vessel must produce the required safety equipment to the officer. If the operator cannot produce the specified equipment, officers are permitted to board the vessel.
Although a stop may originate for a safety equipment check, if an officer suspects that the operator is under the influence, they can be asked to provide a breath test. The stop can quickly escalate to a BUI charge if the individual in command of the boat is over the limit.
The Law Place Orlando BUI Defense Attorneys Can Help
While enjoying time out on Florida's waterways, it can be easy to unintentionally find yourself over the legal limit for operating a vessel. Without causing an accident, you can still be stopped by various agencies and you could find yourself with a BUI charge. Even a seemingly minor BUI conviction can have substantial impacts on your life back on land. In particular, a conviction can result in a criminal record and increase your likelihood of losing your driving privileges for any future driving offenses.
If you have been involved in an accident involving under-the-influence boating, the stakes can be much higher, and you are likely facing more severe charges. Any BUI charge that has caused damage to either another person or property is a felony charge that can be punishable by substantial jail time and hefty fines.
If you are represented by The Law Place BUI defense attorneys, your attorney will work tirelessly to develop the best defense possible to avoid charges and minimize penalties. Your attorney may argue improper field sobriety tests, an unlawful stop, inaccurate breath test results, or other defenses unique to your situation. Regardless of the circumstances, our experienced Orlando BUI attorneys are highly skilled and best placed to give you the best chance of avoiding conviction.
BUI charges of any nature should not be taken lightly. However, with a skilled BUI attorney, a charge doesn't have to result in a conviction. Talk to an Orlando boating under the influence lawyer today to discuss your case and how best to fight your charges. Contact The Law Place today at (941)-444-4444 for a free case evaluation and consultation.