If you've been involved in a motorcycle accident in Largo, Florida and sustained injuries, having an experienced Largo Motorcycle Accident Lawyer can be key to making sure that your medical bills are taken care of and that you get the compensation due to you. This post is meant as a guide for those facing such unfortunate circumstances, from helping find legal representation through every step towards receiving their rightful recompense.
Why Hiring a Largo Motorcycle Accident Lawyer is Crucial
In the event of a motorcycle accident, it is paramount to have representation from an experienced legal team. A Largo-based law firm such as The Law Place can provide skilled personal injury attorneys to help those who are seeking compensation for their injuries resulting from a bike crash or other form of collision.
Our team of dedicated attorneys fight and win for Floridians.
The Law Place – Motorcycle Accident Lawyers You Can Trust
Navigating the aftermath of a motorcycle accident can be a challenging endeavor filled with physical pain, emotional trauma, and financial burden. At such a critical juncture, having the right legal partner is vital. Welcome to The Law Place, home to skilled and compassionate motorcycle accident lawyers serving Largo and surrounding areas in Florida.
Our team of experienced attorneys understands the unique complexities that motorcycle accident cases can present. We are intimately familiar with Florida's traffic laws, insurance regulations, and the tactics often employed by insurance companies to minimize payout. Our mission is to level the playing field, advocating for your rights, and ensuring you get the maximum compensation you are entitled to.
At The Law Place, we believe in combining the power of in-depth legal knowledge with a personal touch. We understand that every case is unique and every client has a story that deserves to be heard. That's why our approach is comprehensive, meticulous, and tailored to meet your specific needs.
If you've been involved in a motorcycle accident in Largo, The Law Place is ready to stand with you. Let us help you turn this challenging chapter into a story of resilience and justice.
Call The Law Place today at (941) 444-4444.
Benefits of Legal Representation
When considering an accident involving a motorcycle in Largo, it is valuable to seek legal representation from the expertise of a Largo Motorcycle Accident Attorney. The lawyer works on behalf of their client and operates on a contingency fee basis, meaning there are no financial implications when working with them. They can help provide objectivity while offering negotiation tactics as well as aiding you to avoid costly errors. Ultimately evening out the playing field with insurance companies so that you may receive compensation for any damages or injuries incurred during your incident. They also possess knowledge related to speeding up all relevant court processes involved, which could lead to additional reparation via settlements or judgements handed down by judges should proceedings go ahead into litigation.
The advantages provided by engaging a knowledgeable professional cannot be overstated – providing vital resources whilst ensuring safety against unfair policies enforced upon those affected due to limited finances caused directly through these unfortunate events such as traffic accidents involving motorcycles located within the area of Largo itself.
Finding the Right Attorney
When seeking a Largo motorcycle accident lawyer, it is imperative to research attorneys with experience in handling this specific type of case. Reviews and success rate should be considered when making your selection. Cost for their services and if they offer free consultations are also factors that require careful consideration before selecting representation for the incident. Keywords such as accidents, lawyers and motorcycles will give you an insight into which ones work closely in the area best suits your situation, to ensure these items remain part of any search conducted on available legal assistance within the vicinity.
Types of Injuries Commonly Seen in Largo Motorcycle Accidents
In Largo, motorcycle accidents can be life-altering and cause horrific injuries such as broken bones, traumatic brain damage, spinal cord trauma, burns or even amputations. The necessary medical care involved in recovering from these severe conditions is often costly for victims and their families.
Lately, there has been an increasing number of crashes involving motorcycles each year (427 occurred just within Pinellas County). It's critical to have the assistance of a knowledgeable Largo motorcycle accident attorney if you are looking to seek reimbursement after suffering injury due to a motorbike crash. They will provide the legal help needed in order navigate all aspects associated with your specific case so that maximum compensation may be achieved on your behalf.
Severity of Injuries
When it comes to motorcycle accidents, the injuries sustained can range from mild to severe and even be fatal. Road rash, fractures or lacerations, head trauma as well as internal wounds might also occur in a crash. Victims may suffer hearing damage along with spinal cord traumas and leg damages, which would take a heavy toll on their quality of life going forward. These cases can often warrant compensation depending on how bad the injury is determined to be, this is where enlisting an experienced Largo Motorcycle Accident Attorney becomes essential since they are knowledgable in such matters could ensure all aspects of your case are considered when claiming recompense for what you went through due to an accident involving a motorbike.
We're Florida's top litigation team with over 75 years of combined experience
Investigating the Causes of Motorcycle Accidents in Largo
Determining the root of a motorcycle accident is essential in creating an effective legal claim and recognizing who is to blame. Negligence can come in many different forms such as not paying attention, exceeding speed limits, driving too close to another vehicle, or opening car doors without being aware of surroundings.
A Largo personal injury lawyer may be able to help decide the best way for verifying that someone else's negligence was directly responsible for causing harm leading up to victim's injuries. Their carelessness being the proximate cause itself.
Through analyzing details on this incident thoroughly, an experienced attorney from Largo dedicated to handling accidents involving motorcycles will look into collecting relevant facts like medical papers related to it, police reports plus other official documents needed. Interview witnesses would provide key insight about what happened thus helping recognize liability regarding any kind of motorbike collision taking place recently so securing justice rightfully obtained.
Identifying Negligent Behavior
Negligence is a legal principle that happens when an individual does not exercise reasonable caution, and as a result causes harm to someone else or property. To prove negligence occurred, it must be shown that the defendant was responsible for being attentive, yet failed in their duty. Thus causing injury to the claimant.
Motorcycle accidents in Largo usually have reckless driving by other cars, speeding excessively and failure to obey traffic laws as primary causal factors. Other variables which can also contribute are inadequate road conditions, operator carelessness while handling the motorcycle and riding while under the influence of drugs or alcohol could increase chances of accidents too.
Establishing fault through negligent behavior is essential when trying to establish liability so those liable take responsibility for any resulting damages caused due to them acting without heedfulness on behalf of another party injured by such misdeed committed during motorcycling activities.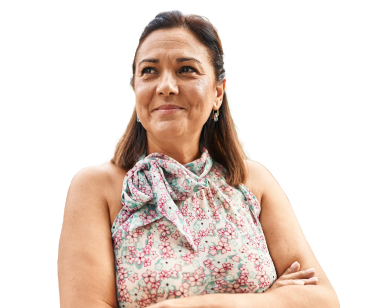 From the initial call to updates on your case status, we are here to get you answers.
Compensation Available for Largo Motorcycle Accident Victims
Motorcycle accidents in Largo can result in economic and non-economic losses to the victims involved, such as medical bills, lost wages or income, and pain and suffering. This compensation may be used to offset some of the financial strain caused by these incidents.
To this monetary reimbursement for their damages, motorcycle accident victims could also receive reparations that address emotional hardships they experienced because of an accident for example, wrongful death suits due to a fatality resulting from negligence during a crash involving motorcycles at Largo.
Economic Damages
When a motorcycle accident occurs, economic damages refer to the financial losses that an individual experiences. This may include medical expenses, lost wages and property damage and is designed for reimbursement of what has been actually spent as a result of the incident with documentation such as pay stubs or bills. If seeking this compensation in Largo from an experienced motorcycle accident lawyer, it's vital that proof be available like repair receipts or tax returns outlining these expenditures accurately. Compensation can then likely be obtained effectively by presenting evidence convincing enough through professional counsel who understand both auto accidents and law related to them here locally in regards to motorcycles specifically around Largo areas.
Non-Economic Damages
In a Largo motorcycle accident, victims are entitled to seek non-economic damages for losses that cannot be measured in monetary terms. These include physical pain and suffering, loss of quality of life as well as emotional anguish experienced due to the injury or crash. When determining these types of compensations, factors such as medical records, severity & duration of injury along with witness accounts all come into play. Furthermore, evidence can support additional details illustrating how much agony has been endured by an individual post-accident involving a motorbike in the area of Largo itself.
Navigating Florida's Statute of Limitations for Motorcycle Accident Claims
In Florida, there is a statute of limitations for filing lawsuits, some exceptions notwithstanding. People affected by motorcycle accidents in Largo have up to four years from the date of their injury to pursue financial compensation through legal action. This time period shortens if the incident results in death and allows two years instead. To avoid forfeiting your right to seek reparations, it's essential that you get informed about these deadlines quickly – consulting with an experienced Largo motorcycle accident lawyer is one way ensure everything follows suit within a timely manner.
Exceptions to the Statute of Limitations
The Statute of Limitations for filing a lawsuit in Florida typically comes with exceptions, such as cases involving minors, people who have disabilities or those not aware that they suffered an injury. In some situations, the deadline may be extended and you can still seek compensation after it has already passed.
If you were involved in a motorcycle accident in Largo it is important to consult with experienced legal counsel so as to assess if any of these conditions apply and know what steps should follow under the law. A qualified attorney will guide through all relevant processes concerning your claim, complying always within the appropriate time frames prescribed by applicable Florida regulations on this matter.
How Largo Motorcycle Accident Attorneys Build a Strong Case
For a successful motorcycle accident claim, enlisting the help of an experienced Largo-based attorney is essential. They can take care of every aspect in order to ensure your case will be compellingly presented and properly examined throughout the legal process. Knowing all particulars about negligence involved makes it easier for them to secure full compensation on behalf of their client, from proving liability up to collecting damages due to you following a motorcycle crash in Largo.
Proving Liability
A motorcycle accident lawyer in Largo can help you secure the compensation that is due to you for any physical, mental and financial losses suffered. This involves being able to demonstrate how negligence of another party caused your injury – a deep understanding of legal principles such as duty of care needs to be shown with accompanying evidence which must prove breach, causation and foreseeability.
The attorney will take on this challenge by collecting data from witnesses or other sources related directly to the incident plus its aftermath so that they may build up an adequate case proving liability successfully. With their assistance, it's possible to increase your prospects through establishing accountability. Something needed if seeking rightful recompense for all associated damages acquired via an unfortunate motorbike collision.uncertainties caused by it.
Frequently Asked Questions
What is the average payout for a motorcycle accident in Florida?
In Florida, the average amount of compensation a person can expect to receive from a motorcycle accident settlement varies greatly and is often between $799,000 and as much as $11 million. Due to the unique circumstances in every case, it is difficult to pinpoint an exact figure for what constitutes "average".
How much are most motorcycle accident settlements?
It has been suggested that motorcycle accident settlements tend to average around $200,000. It should be noted that this figure is merely a mean and individual awards may differ drastically depending on the seriousness of the crash. It is important for all concerned in motorbike accidents to recognize that potential settlement amounts could vary greatly as each situation will have its own unique circumstances affecting final outcomes.
How much do accident lawyers charge in Florida?
In Florida, if you have experienced a car accident or another personal injury claim, you are likely to pay between 10% and 45%, with an average of 33.33%. This fee is usually settled by your lawyer from the settlement which he/she will help negotiate for you. Many attorneys may be willing to discuss different options depending on each individual case.
What to do after a motorcycle accident in Florida?
In the case of an accident involving a motorcycle in Florida, it is vital to remain composed and take immediate action. Make sure that medical help arrives if required, contact the police forces immediately while also noting down any injuries or damage caused by the incident as well as swapping insurance information with all other involved parties. Lastly, consulting a qualified lawyer. Details on your legal rights should be done right away.
Safeguarding Your Rights after a Largo Motorcycle Accident
Motorcycle accidents can lead to devastating consequences, including severe injuries like spinal cord injuries and traumatic brain injuries. Motorcycle crashes often result from abrupt lane changes by at-fault drivers, negligence of truck drivers, and many other factors. The aftermath of such events can be stressful, with victims left grappling with medical bills, loss of income, and emotional distress.
At The Law Place, we understand the complexities of motorcycle accident injuries and Florida law. We know that each Largo motorcycle accident case is unique, and the common injuries suffered require an individual approach for fair compensation. Our experienced attorneys are well-versed in tackling wrongful death cases and handling insurance companies that may undervalue your personal injury lawsuit.
If you or a loved one are victims of a motorcycle collision, acting swiftly to secure your legal options is crucial. Collecting evidence from the accident scene and documenting your injuries is just the start. As your legal representatives, we will guide you through each step, advocating for your rights and seeking justice on your behalf.
Motorcycle riders have the same rights as other road users, and when these rights are violated, The Law Place is here to help. Remember, you don't have to face this challenging time alone. Reach out to us at The Law Place for a free consultation. Together, we can turn your story into one of resilience and justice. Let us help you secure the fair compensation you deserve.
Call The Law Place today at (941) 444-4444.