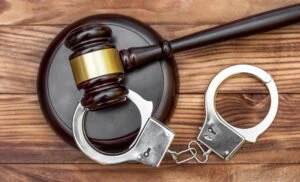 If you are convicted of a criminal offense, the impacts that this will have on your life, your future and the lives of your loved ones should not be underestimated. Severe felony charges could take away your freedom for up to 30 years, and even seemly less severe charges can result in jail time, fines, probation and of course, a criminal record.
Aside from the penalties that are imposed on you by the criminal justice system, you can face problems later in life as a result of your criminal record, such as struggling to find employment, rent a home, or obtain professional licenses.
If you have been arrested for a crime, to avoid the full potential impacts of a conviction you will need a strong criminal defense, that is led by a skilled and reputable criminal attorney. The Law Place attorneys have a combined experience of over 75 years and have successfully represented clients in a wide range of criminal cases, varying from seemingly minor traffic offenses to first-degree felony charges carrying potential life-changing sentences.
Our team of skilled criminal defense attorneys will work tirelessly to secure the best outcome for you in your case.
If you are facing criminal charges, contact The Law Place on (941)-444-4444 for a free consultation and case evaluation and to secure your dedicated criminal defense lawyer in Largo, FL today.
Why do I Need a Criminal Defense Lawyer?
The right to legal representation in criminal proceedings is a fundamental right guaranteed by the U.S constitution. This is in part, down to the fact that the criminal justice system is not designed for individuals to defend themselves. Criminal defense attorneys have been practicing law for many years and have an in depth knowledge of the criminal legal system to allow them to best protect you and your rights. In a criminal case, you will be going up against a skilled prosecution with considerable expertise in criminal law and securing convictions. A criminal defense attorney is your best chance at successfully fighting the prosecution.
Criminal defense lawyers can potentially reduce the charges that you are facing, negotiate lesser sentences and penalties and even get charges completed dismissed in some cases. No matter what your charges are, you stand the best chance of receiving a better outcome for yourself with the help of a criminal defense lawyer.
Our team of dedicated attorneys fight and win for Floridians.
Building your Defense
A Largo criminal defense lawyer fighting your case for you will bring numerous benefits. Your attorney can manage court procedures for you, which will portray that you are professional and organized to the court. Filing papers correctly and on time is a key part of your defense. Your attorney managing this will ensure that all of your evidence is considered and will improve your chances overall in court. Similarly, your attorney will investigate evidence to support your defense and scrutinize the prosecution's evidence for any weaknesses or inconsistencies that could weaken their case against you.
What Charges can a Largo Criminal Defense Lawyer Help With?
At The Law Place, our attorneys have comprehensive experience defending clients in criminal cases, including white collar crime, domestic violence, drug possession and drug trafficking, traffic offenses, DUI's, assault and battery, murder, and manslaughter, to name a few.
We're Florida's top litigation team with over 75 years of combined experience
The Criminal Process in Florida
If you have been arrested for a criminal offense in Florida, there are many steps in place during the criminal process, potentially culminating in a trial. Every step in the process is an opportunity for your attorney to reduce your charges, get your case dismissed, or negotiate lesser penalties for you. If you are facing criminal charges, securing the representation of an experienced criminal defense attorney as soon as possible will be crucial to determining the outcome of your charges.
Arrest or Notice to Appear
The criminal process in Florida begins following an arrest or a notice to appear. After an alleged crime has been committed, an individual may be arrested, or they may receive a notice to appear in court from a law enforcement officer. This marks the start of the criminal process and the first appearance in court will follow shortly after.
First Appearance
In Florida, within 24 to 48 hours of an arrest, you will first appear in court. The purpose of this appearance is for the court to serve the defendant with their charges, to set the amount for bail, to determine any pretrial conditions, and to ensure that you have legal counsel appointed.
It is beneficial to already have a skilled criminal defense attorney working with you by this point, as they can negotiate pretrial terms on your behalf which may result in more favorable terms. It is also important to remember that anything that you say following an arrest, can be used against you in your case, as such legal advice from the outset is key to ensuring that you do not do or say anything to strengthen the prosecution's case against you.
Preliminary Hearing
The preliminary hearing will be one of the most important parts of your criminal case. It is often as a result of this hearing that the prosecution may drop the charges if it is deemed appropriate.
In preparation for this hearing, you will speak with your attorney about the case and begin to build your defense, including collecting evidence to support your argument. In this hearing, evidence is introduced to the case, from both the defense and the prosecution. If the evidence collected by the prosecution in your case has not been collected lawfully or could have been mishandled, then your attorney can argue to get the evidence thrown out during this hearing. This has the potential to alter the direction of your case and could result in it being dismissed completely.
During the preliminary hearing, the prosecution must provide sufficient evidence to prove probable cause that you committed the crimes that you have been charged with. Although in a trial, a charge must be proved beyond reasonable doubt, in this hearing, it is only required that prosecutors prove that a prudent person would believe that a crime was committed and that it is likely that the defendant committed said crime.
It is during this hearing that you and your criminal defense attorney can argue that the evidence presented by the prosecution does not prove probable cause, or that it was obtained in a manner that violates your rights. If successful, this could result in lesser charges or a complete dismissal of your case.
This hearing is a pivotal point in your case and skilled legal representation could result in your charges being diminished or dropped. The Law Place criminal defense attorneys are best placed to fight for your rights and ensure that you receive the best possible representation at this crucial hearing.
Plea Bargaining
If your case has not been dismissed following the preliminary hearing, typically, the next step in the Florida criminal process is plea bargaining. However, this is optional and not a right that you are entitled to. Both the prosecutor and the Judge have to be willing to accept plea negotiations, which is not always the case.
Either the prosecution or the defense can begin the process of negotiating a plea deal. A deal requires the defendant to plead guilty or no contest in order to receive a lesser punishment for the crime. Your attorney can negotiate the terms of your plea deal with the prosecution. The prosecutor will take into consideration the severity of the crime, any mitigating circumstances, any violence involved in the crime, and the defendant's criminal history, when deciding upon what they are willing to offer in a deal.
Although accepting a plea deal is likely to still result in a criminal record, dependent on the details of your case, it could potentially reduce the penalties that you are facing. Similarly, it can also reduce the stress that you are under, negating the need for a trial, and it may protect others that would be impacted by a trial. An experienced criminal defense attorney will evaluate the specifics of your case and advise you on the best course of action to minimize the impact of your potential charges on your life.
Arraignment
If you and your criminal defense attorney have come to an agreement with the prosecution on a plea deal, then the arraignment step in the process can be missed.
If you did not reach an agreeable plea deal, then the next step is arraignment. During the arraignment hearing in Florida, the defendant will have their charges read to them, to which they can enter their plea in response to the charges. How you choose to plead at this stage, will have a substantial impact on how the rest of the case progresses. If the defendant chooses to plead guilty to the criminal charges that they are facing, then the next step will be sentencing. However, if you choose to plead not guilty at this stage, then your case will progress to a trial.
Trial
If you plead not guilty at your arraignment, then the next step in the criminal process is trial. In Florida, there are two types of trial that could be held, a trial by jury and a non-jury trial, or trial by Judge.
A non-jury trial is typically used for relatively minor cases, as it can be time-consuming to go through the processes of selecting a jury. A non-jury trial or trial by Judge can only be conducted upon agreement from the defendant, the prosecutor and the Judge. It is typically more common for a jury to be used in a trial.
A trail by jury is a more complex process that usually follows a standard procedure. The trial will start with opening statements, then a presentation of the district attorney's case, to which the defense will cross examine the district attorney's case. Following this, the defense will present their case, which is then cross examined by the district attorney. This is then followed by closing arguments, and finally, the jury returns their verdict.
If the jury return a verdict of not guilty, then the defendant is granted immediate leave of court. If the jury can't reach a unanimous verdict, then a mistrial will be announced and the case will be reset with new trial. If the verdict is guilty, then the defendant will return to court for sentencing, which can take place anywhere between 2 weeks to 90 days following the trial. Should the worst-case scenario occur, and a jury returns a guilty verdict, a skilled criminal defense attorney may be the difference between you receiving a maximum sentence, and less severe penalties for the criminal offenses.
If your case progresses to trial, diligent criminal defense representation will be essential to ensure that your case is conducted fairly, that your rights are defended and that your argument is heard by the court.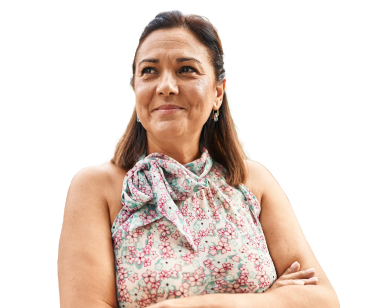 From the initial call to updates on your case status, we are here to get you answers.
Criminal Trial in Largo, FL
If your case does go to trial, The Law Place attorneys understand that this is likely to be an anxious and nerve-wracking time for you. If you seek representation from The Law Place, you can rest assured that your criminal defense attorney will be highly skilled in arguing cases at trial and presenting compelling evidence to support your argument.
Your attorney will aggressively cross examine the prosecution's case and highlight any weaknesses in their argument. They will fight for your rights and your freedom in the courtroom and offer you the best possible chance at winning your case or receiving reduced penalties.
The Law Place Criminal Defense Lawyers Can Help
The Law Place criminal defense law firm are proud to have been serving Largo FL and it's citizens with expert legal services. We have extensive experience successfully representing clients in a range of criminal cases and can help you with all of your criminal defense needs.
Contact The Law Place on (941)-444-4444 for a free consultation with an experienced criminal defense lawyer with an in depth knowledge of criminal law in Largo, Florida.