When we talk about large-scale delivery companies, FedEx undoubtedly sits at the top. With a fleet of delivery trucks consistently on the
move, delivering millions of packages daily, FedEx has cemented its position as a major player in the industry. However, this extensive operation also opens up the possibility of accidents involving FedEx trucks.
In the unfortunate event of a FedEx truck accident, victims can face severe consequences. Such accidents often result in serious injuries, expensive medical bills, lost wages due to inability to work, and not to mention the emotional distress involved. Navigating the aftermath of a truck accident can be daunting and complex, especially when a commercial vehicle and a large company like FedEx is involved.
Hence, it's crucial to have experienced truck accident lawyers by your side. They can guide you through the legal process, ensuring that your rights are protected and you get the compensation you deserve.
This is where The Law Place comes into the picture. Our law firm has an impressive track record of helping FedEx truck accident victims. We are well-versed in the specific issues associated with delivery truck accidents and have the necessary experience to handle them effectively.
If you or a loved one has been involved in a truck accident in the state of Florida, don't hesitate to seek legal help. Call The Law Place for a free consultation today. Our FedEx truck accident lawyers are ready to listen to your case, provide you with advice, and help you seek the compensation you deserve, all on a no-win, no-fee basis.
Call now at 941-444-4444.
The History of FedEx Truck Accidents in Florida
FedEx, short for Federal Express, is a leading name in the world of delivery companies. Founded in 1971, this American multinational courier delivery giant has grown exponentially and now stands as one of the world's largest delivery companies. Operating across the globe, FedEx transports millions of packages each day, making it an integral part of the global logistics chain.
To understand FedEx's operations, it's essential to recognize its different branches, each having its unique role in their delivery network. These branches include FedEx Express, FedEx Ground, FedEx Freight, and FedEx Services, among others.
FedEx Express, formerly Federal Express, is the company's original overnight courier branch, providing next day air service within the United States and time-certain international service. They operate one of the largest civil aircraft fleets in the world and are known for their fast and reliable service.
On the other hand, FedEx Ground specializes in cost-effective, small-package ground shipping, offering dependable business-to-business delivery or convenient residential service through FedEx Home Delivery and FedEx SmartPost.
Despite the efficiency and effectiveness of FedEx's operations, the massive number of FedEx trucks on the roads contributes to a higher probability of FedEx truck accidents. Being involved in a truck accident with a FedEx driver can lead to severe injuries and complex legal battles.
Our team of dedicated attorneys fight and win for Floridians.
Common Causes of FedEx Truck Accidents
FedEx Truck accidents can be caused by various factors. Understanding these factors and knowing who could potentially be liable in each scenario is crucial when filing a personal injury claim or seeking compensation for damages.
According to the Federal Motor Carrier Safety Administration (FMCSA) some of the common causes of truck accidents include:
Truck Driver Fatigue
Given the demanding schedules of FedEx drivers, fatigue is a prevalent issue. Tired drivers can have slowed reaction times, poor decision-making abilities, and may even fall asleep at the wheel. In such cases, both the driver and FedEx could potentially be held liable. The driver, for not taking the necessary breaks, and FedEx, for imposing unrealistic schedules that lead to such fatigue.
Improper Safety Inspections
Commercial vehicles like FedEx trucks require regular safety inspections to ensure they are roadworthy. If a FedEx truck accident is caused by neglected maintenance or safety checks, FedEx could be held responsible for any damages due to their duty to maintain their fleet.
Reckless Driving
Reckless or aggressive driving, such as speeding, tailgating, or failing to signal, can also lead to FedEx truck accidents. In these cases, the FedEx driver would likely be the primary party liable for the accident.
Distracted Driving
Drivers who are texting, eating, or otherwise distracted are more likely to cause accidents. As with reckless driving, the driver would usually be held liable. However, if the distraction was work-related, FedEx might share some liability.
The Role of Comparative Fault
Comparative fault in personal injury cases in Florida changed in 2023, if you are deemed partially responsible for the accident, your compensation will be reduced proportionally to your percentage of fault. However, as long as you are less than 50% at fault, you can still claim damages.
This makes the role of a competent FedEx truck accidents lawyer even more crucial. A skilled lawyer can help ensure that the degree of your fault is fairly assessed and can aggressively fight for your rights against FedEx, their insurance company, or any other responsible parties. With a legal team like The Law Place at your side, you can be confident that your case is in capable hands.
We're Florida's top litigation team with over 75 years of combined experience
Damages After a FedEx Truck Accident
The sheer size and weight of FedEx trucks mean that accidents involving these vehicles often result in severe injuries. These could range from fractures and burns to more serious conditions like traumatic brain injuries, spinal cord injuries, or even fatal injuries. These serious injuries can require lengthy hospital stays, multiple surgeries, physical therapy, and long-term medical care.
Economic Damages
Economic damages encompass the tangible, out-of-pocket costs related to an accident. These damages can include past and future medical expenses and lost wages. Given the serious nature of truck accidents, these costs can quickly add up, placing a significant financial burden on victims.
Future economic damages cover the cost of ongoing medical care, future surgeries, and potential loss of future earnings. Accurately calculating these future costs requires a detailed understanding of the victim's medical prognosis, potential future medical needs, and the impact of their injuries on their earning capacity.
Non-Economic Damages
Non-economic damages cover the more subjective, non-monetary impacts of an accident. These can include pain and suffering, emotional distress, and loss of enjoyment of life. Calculating non-economic damages can be complex, as it requires assigning a monetary value to more subjective experiences.
Wrongful Death
In the tragic event that a FedEx truck accident results in a fatality, the deceased's family may have grounds for a wrongful death lawsuit. These suits can seek compensation for the deceased's medical costs prior to death, funeral and burial expenses, loss of income, loss of companionship, and the pain and suffering the deceased may have endured before death.
Facing a FedEx truck accident can be a daunting experience. But with the right legal guidance, you can navigate these challenges and seek the compensation you deserve. At The Law Place, our experienced truck accident lawyers are ready to fight for your rights.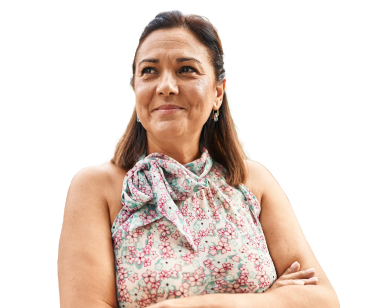 From the initial call to updates on your case status, we are here to get you answers.
The Role of a FedEx Truck Accident Lawyer
Handling the aftermath of a FedEx truck accident can be an overwhelming task. This is where the services of an experienced FedEx truck accident lawyer can make all the difference. The process involves more than just filing an accident claim. It requires a thorough investigation, the collection of compelling evidence, tough negotiations with insurance companies, and the ability to present a strong case if it proceeds to trial.
Investigation and Collection of Evidence
The first step in any truck accident case is a thorough investigation. Your lawyer will meticulously analyze the accident scene, gather relevant documents such as police reports and medical records, interview witnesses, and consult with experts if needed. This evidence forms the bedrock of your personal injury case and is crucial in establishing the negligence of the FedEx driver or other parties involved.
Dealing with Insurance Companies
Insurance companies often try to minimize their liability in truck accident cases, and dealing with them can be challenging. An experienced FedEx truck accident lawyer knows these companies' tactics and can protect your interests during negotiations, ensuring you're not coerced into accepting a low-ball settlement offer.
Seeking Fair Compensation
The primary goal of your lawyer is to ensure that you receive fair compensation for your injuries and losses. This includes not only the reimbursement of your medical expenses and lost wages but also compensation for non-economic damages like pain and suffering.
The Law Place Difference
At The Law Place, we understand the stress and uncertainty that comes with being involved in a FedEx truck accident. That's why we go above and beyond to support our clients in every way possible.
Unmatched Work Ethic
Our law firm is renowned for our unmatched work ethic. We believe in thorough research, strict attention to detail, and leaving no question unanswered. Our team wastes no time in gathering evidence, asking the right questions, and building your case to win.
In Close Contact
We believe in open, frequent communication with our clients. From the initial call to updates on your case status, we are here to get you answers. You'll never be left in the dark about your case.
Meeting You Where You Are
At The Law Place, we offer virtual appointments for a safe, contactless option to work with your attorney. Our phones are open 24 hours a day, ensuring we're here to serve you whenever you need us.
FedEx Truck Accident Lawyer Florida, FAQ
What Should I Do Immediately After a Delivery Truck Accident?
The moments after an accident can be disorienting and stressful. First, ensure that you and others are safe. Call 911 and seek immediate medical attention, even if you believe your injuries are minor. Remember, some truck accident injuries may not manifest symptoms immediately.
Also, contact the police and ensure an official report is documented. Exchange information with all parties involved, and if possible, take photographs of the accident scene.
Who Can I Sue After a FedEx Truck Accident?
Several parties could be held liable in a FedEx truck accident, including the FedEx driver, FedEx as a company, or the vehicle manufacturer if a defect contributed to the accident. Determining liability in these cases can be complex, and a skilled attorney can help identify all potential defendants.
How Long Do I Have to File a Lawsuit After a FedEx Truck Accident?
The statute of limitations for personal injury cases in Florida is two years from the date of the accident. For wrongful death claims, the timeframe is two years. It's crucial to act promptly to preserve your right to seek compensation.
How Do UPS Truck Accidents Compare to FedEx Truck Accidents?
While both FedEx and UPS trucks are prevalent on the road and both can potentially cause serious accidents, the circumstances surrounding each case can vary. Differences in company policies, driver training, and vehicle maintenance could all factor into the specifics of a truck accident. It's crucial to consult with one of our UPS truck accident lawyers who can accurately determine liability and pursue the appropriate channels for compensation.
Ready to Secure Your Rights?
Don't let a FedEx truck accident derail your life. If you or a loved one has been involved in such an accident in Florida, you deserve justice and the best legal representation possible. At The Law Place, we have a team of skilled and experienced truck accident lawyers ready to fight tirelessly for your rights.
With our dedication and resources, we can help you navigate the complex legal system, negotiate with insurance companies, and pursue the maximum compensation you deserve. Take the first step in your recovery journey today by scheduling a free, no-obligation consultation with us. Let us help you turn a difficult situation into a brighter future. Call The Law Place now!