Driving under the influence (DUI) is a serious offense with far-reaching consequences, not just legally but also personally and professionally. A DUI conviction in Cape Coral, Florida can lead to hefty fines, jail time, suspension of driver's license, and even impact your employment prospects and personal relationships.
The legal process surrounding a DUI case can be complex and stressful, especially if you try to navigate it alone. That's where a Cape Coral DUI lawyer comes in. An experienced attorney, knowledgable in DUI cases can provide the support and guidance you need, helping you understand the charges, advising you about the best course of action, and advocating for your rights in court.
Whether it's your first offense or you have prior DUI convictions, every case is unique. It's crucial to have legal representation that understands the intricacies of DUI defense and can craft a strategy tailored to your specific circumstances.
At The Law Place, we have a team of seasoned attorneys ready to help. With our deep understanding of Florida DUI laws and commitment to our clients, we work tirelessly to secure the best possible outcome for your case.
Understanding DUI Charges in Cape Coral
Driving under the influence, more commonly known as DUI, is a criminal offense in Florida, including Cape Coral. Under Florida law, a person is considered to be driving under the influence if they operate a motor vehicle with a blood alcohol concentration (BAC) of 0.08% or higher, or while their normal faculties are impaired by alcohol, controlled substances, or certain prescription or over-the-counter medications.
Common Scenarios Leading to DUI Charges
In Cape Coral, DUI charges often arise from various scenarios, such as:
A law enforcement officer pulls a driver over for a traffic violation or erratic driving and notices signs of impairment, such as slurred speech, the smell of alcohol, or the presence of drug paraphernalia.
A DUI checkpoint, where police stop drivers at specific locations to check for signs of drunk driving.
A driver involved in an accident may be charged with DUI if the responding officer suspects they were under the influence at the time of the incident.
Potential Penalties for a DUI Conviction
The penalties for a DUI conviction in Cape Coral can be severe and depend on several factors, including the driver's BAC at the time of arrest, whether there were minors in the vehicle, the existence of any prior DUI convictions, and whether the DUI incident caused property damage, personal injury, or death.
For a first-time DUI offense, penalties may include fines ranging from $500 to $1,000, imprisonment for up to six months, probation, community service, mandatory DUI school, and driver's license suspension. Penalties escalate significantly with each subsequent DUI conviction, potentially leading to increased fines, longer jail time, and even permanent license revocation.
Our team of dedicated attorneys fight and win for Floridians.
DUI Arrest Process in Cape Coral, FL
Understanding the DUI arrest process can equip you with crucial knowledge if you ever find yourself in such an unfortunate situation.
DUI Stop and Arrest
DUI enforcement is rigorous in Southwest Florida, and Cape Coral is no exception. Typically, a DUI incident begins with a traffic stop. Law enforcement may pull you over for various reasons, such as reckless driving, speeding, or if they suspect you're driving under the influence. Once stopped, if the officer suspects you're impaired, they will likely conduct a field sobriety test or use a breathalyzer to measure your blood alcohol content (BAC).
DUI Testing and Your Rights
Florida law stipulates that all motor vehicles operators give their implied consent to submit to chemical tests if law enforcement suspects them of DUI. This can involve breath, blood, or urine tests to determine BAC or the presence of drugs. Although you have the right to refuse such tests, this can result in an automatic driver's license suspension and could be used in evidence against you.
A seasoned DUI attorney in Cape Coral can guide you through the complexities of these rights, help contest the test results if applicable, or challenge the legality of the traffic stop or testing procedures.
Administrative License Suspension
In Florida, refusing to submit to a DUI test or failing it (i.e., registering a BAC of 0.08% or higher) can result in an immediate administrative license suspension. However, you can contest this suspension, but it must be done within 10 days of the arrest. Having an experienced Cape Coral DUI attorney can be instrumental during this time, as they can help you request a formal review hearing to dispute the suspension.
Consequences of DUI Convictions in Cape Coral, Florida
A DUI conviction in Cape Coral carries more than just legal consequences. It can also affect your personal and professional life significantly.
Legal Consequences
A DUI conviction carries severe legal penalties, which can include jail time, hefty fines, mandatory alcohol education or treatment programs, community service, and a driver's license suspension. The severity of these penalties often increases with subsequent DUI convictions, the presence of minors in the vehicle, or if the DUI resulted in an accident causing property damage, personal injury, or death.
Personal and Professional Impacts
Beyond the legal repercussions, a DUI conviction can have profound personal and professional impacts. It can lead to job loss, especially for those who depend on their driving privileges for work, and make finding new employment challenging due to the presence of a criminal record. This record can also affect your ability to secure housing or obtain professional licenses.
On a personal level, a DUI conviction can strain family relationships, lead to increased insurance rates, and negatively affect your social reputation.
The Importance of Fighting DUI Charges
Considering the severe implications of a DUI conviction, it is crucial to fight DUI charges vigorously. An experienced Cape Coral DUI defense law firm like The Law Place can help you challenge the prosecution's evidence, negotiate plea deals, or possibly get your charges reduced or dismissed. Our attorneys understand the strategies and tactics the Assistant State Attorney uses, and we are committed to providing the best defense for our clients.
We're Florida's top litigation team with over 75 years of combined experience
Why You Need a Cape Coral DUI Lawyer
Facing a DUI charge can be overwhelming, especially considering the potential consequences, such as jail time, fines, and driver's license suspension. However, the knowledge and guidance of a Cape Coral DUI lawyer can make all the difference in your case.
Navigating the Complex Legal Process
The legal process surrounding DUI charges can be intricate and intimidating. A knowledgeable DUI lawyer understands the complexities of DUI laws and can guide you through the various stages of the legal process. Whether it's dealing with law offices, Assistant State Attorneys, or the motor vehicles department for license issues, they will have your back.
Building a Robust DUI Defense
Each DUI case is distinct, and crafting an effective defense strategy requires an experienced DUI attorney's insights. Your lawyer will closely examine your case, challenge the validity of DUI testing procedures, and scrutinize the traffic stop's legality and the arresting officer's conduct. This thorough investigation can help uncover critical defense strategies to possibly get your DUI charges reduced or even dismissed.
Negotiating Plea Deals and Sentencing
A seasoned Cape Coral DUI lawyer can use their familiarity with the local legal landscape and their relationship with the prosecution to negotiate a beneficial plea deal. This can potentially lead to reduced charges or lighter sentencing, mitigating the impact of a DUI conviction on your life.
Offering Emotional Support and Legal Representation
DUI charges can take an emotional toll on you. A dedicated DUI attorney offers not only legal representation but also emotional support during these challenging times. They will be by your side, helping to alleviate the stress and uncertainty of the situation.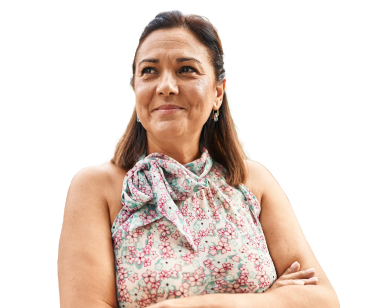 From the initial call to updates on your case status, we are here to get you answers.
Understanding Related Charges and How a Cape Coral DUI Lawyer Can Help
Often, DUI arrests come with additional related charges that can complicate your case. A Cape Coral DUI lawyer can help you navigate these complexities and mount a comprehensive defense.
Reckless Driving – Reckless driving is a serious offense in Florida. If you're charged with DUI, you might also be charged with reckless driving, especially if your behavior on the road posed a significant threat to others. Your DUI lawyer can question the basis of this charge and possibly get it dismissed or reduced.
Domestic Violence – In certain situations, if you were arrested for DUI and there were incidents of domestic violence connected to the event, you could face additional charges. Your DUI lawyer can ensure that your defense strategy addresses these charges effectively.
Drug Crimes – If your DUI arrest involved drugs, whether they're prescription medications or illegal substances, you could face additional charges. Your DUI defense attorney can challenge the evidence and potentially minimize the consequences of these additional charges.
White-Collar Crimes –While less common, you could also face white-collar crime charges in relation to a DUI arrest. For example, if you used a fake ID during your arrest, you could be charged with identity theft. A skilled DUI attorney can help protect your rights in these complex circumstances.
Cape Coral DUI Lawyer FAQ
What is implied consent law in Florida and how does it affect my DUI case?
Implied consent law in Florida states that if you have a driver's license, you automatically consent to chemical testing if law enforcement suspects you of DUI. Refusal to submit to this testing can lead to immediate license suspension and be used as evidence in court against you.
Is a DUI a felony or misdemeanor in Florida?
In most cases, a first or second DUI is considered a misdemeanor in Florida. However, a third DUI within ten years or a fourth or subsequent DUI can be charged as a felony. Also, a DUI that causes serious bodily injury or death to another person can be charged as a felony.
What happens if I was arrested for DUI but my BAC was below the legal limit?
Even if your Blood Alcohol Concentration (BAC) was below the legal limit of 0.08%, you could still be convicted of DUI in Florida if the prosecution can prove that your normal faculties were impaired due to alcohol or drugs.
Can a DUI charge be dismissed?
In some cases, a DUI charge can be dismissed if there's a lack of evidence, procedural mistakes were made during the arrest, or if your rights were violated. However, every case is unique and it's important to discuss your circumstances with an experienced DUI lawyer.
Can I expunge a DUI conviction from my record in Florida?
Expungement of a DUI conviction is difficult in Florida. Generally, DUI convictions cannot be expunged from your criminal record in the state. However, under some circumstances, your arrest record may be eligible for expungement if the charges were dismissed or you were acquitted.
What happens to my auto insurance after a DUI conviction?
After a DUI conviction, you can expect your auto insurance rates to increase significantly. Your insurance company might also classify you as a "high-risk driver", which could further increase your premiums. In some cases, your insurance company may even cancel your policy.
Get the Defense You Deserve with a Cape Coral DUI Lawyer from The Law Place
Facing a DUI charge can be an overwhelming experience. With potential jail time, heavy fines, and the loss of your driver's license, it's a serious situation that requires serious legal representation. Fortunately, you don't have to face this alone.
At The Law Place, our team of dedicated and experienced DUI lawyers are ready to fight for you. We understand the complexities of DUI cases and related charges, and we use our legal knowledge and skills to develop strong defense strategies tailored to each client's unique situation.
We pride ourselves on our commitment to our clients and our ability to deliver top-quality legal services. Don't let a DUI charge in Cape Coral, Florida derail your life. Let our experienced attorneys guide you through the legal process, ensuring you fully understand your legal options, and work tirelessly to protect your rights.
If you or a loved one are facing DUI charges in Cape Coral, we urge you to contact our law offices as soon as possible. We offer free consultations where we can discuss your case, answer your questions, and help you understand what to expect moving forward.
You're not just a case number at The Law Place; you're a person who deserves a dedicated advocate. Take the first step in your defense today and contact our law office for your free consultation. We're available 24/7 to provide the help you need.