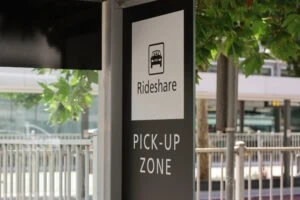 One of the biggest revolutions in the transportation industry over the past decade has been the rapid growth of Uber and other rideshare companies. However, the rise of Uber has also contributed to the increase in the number of car accidents across the state of Florida.
At The Law Place, we have over seventy-five years of collective experience and knowledge in fighting a variety of car accident cases, including drunk driving accidents, Uber accidents, and more. Our law firm understands the serious bodily injury, property damage, and other losses that occur following a Tampa Uber accident and can help you recover your damages and seek fair and reasonable compensation for your pain and suffering.
If you have been injured in a Tampa Uber accident, then you should call an experienced Uber accident attorney from The Law Place now. We will help you to recover compensation by filing a personal injury lawsuit or by seeking compensation through the Uber driver's or Uber's insurance policy. A Tampa personal injury lawyer will help you through this difficult time.
Common Causes of Uber Accidents in Tampa, FL
Uber drivers are susceptible to error, just like anyone else on the road. The most common causes of Uber accidents include:
Distracted driving.
Drunk driving.
Aggressive driving.
Speeding.
Tailgating.
Illegal drug use behind the wheel.
Illegal turns.
Running a red light or stop sign.
Pulling over in an unsafe location.
Refusal to yield the right-of-way.
Unsafe passing.
Defective vehicle components.
Hazardous road conditions.
If you hire an Uber accident lawyer, then you will have access to the information and resources that you need in order to prove the negligence of the Uber driver and the role that they played in the serious injuries that you sustained.
Uber Drivers Receive No Commercial Transportation Training In Tampa, FL
Uber accidents are different from other commercial auto accidents in the state of Florida. Limousine rentals, private bus charters, and taxi cab companies have to obtain particular licenses, certifications, and permits under the law, while Uber drivers do not have to.
For instance, the law does NOT require Uber drivers to:
Possess a commercial driver's license (CDL).
Achieve the performance standards of a commercial license driver.
Maintain commercial driving training requirements.
Uber Driver Requirements in Tampa, FL
There are plenty of questions about the lack of oversight and training in regard to the safety of Uber drivers. Uber as a company seems to perform minimal due diligence, but they do have a number of conditions that drivers must meet:
21 years old or over.
At least one year of driving experience.
Have a valid driver's license.
Meet the necessary insurance requirements.
Proof of registration and insurance.
A car that meets the minimum requirements of Uber.
Meet the requirements of local, state, and federal.
Uber Driver Disqualifications in Tampa, FL
Uber and other rideshare companies might not contract with a driver if they have received one of the following criminal convictions:
Listed on the sex offender registry.
Pending violent or sex crime charges.
Violent and sexual crimes.
Violent or sexual offense charges or convictions.
Negligent or reckless driving.
Driving under the influence of alcohol (DUI).
Driving with a suspended license.
Driving without insurance.
Vehicular felonies.
Felonies within the last five (5) years.
Over three (3) minor violations over the last three (3) years.
A rideshare company has to receive this information at the time of their application, and they must ask for it again three years later.
It is highly likely that your Uber driver might not be as safe or as competent as the rideshare company would try to make you believe. If you feel that the negligent behavior of your Uber driver was responsible for the injuries that you sustained, then you should contact an attorney immediately.
Uber Drivers Are NOT Uber Employees in Tampa, FL
It is important to note that Uber drivers are not employees of Uber. They are classed as independent contractors, which means that they are free from managerial control.
This means it is difficult to maintain safety standards as there are barriers between Uber and its drivers.
Laws Require Drivers to Carry Insurance in Tampa, FL
Uber and its drivers are required to have Transport Network Company (TNC) insurance. The policy replaces the driver's own liability policy, but only when they are logged into the rideshare application or when they are in the middle of transporting a customer.
Uber drivers must have the following insurance coverage:
$50,000 in injury liability insurance coverage for each person.
$100,000 in injury liability insurance coverage for each incident.
$25,000 in property damage insurance coverage for logged-in drivers.
$10,000 of personal injury protection (PIP) for logged-off drivers
$1 million in liability insurance when in the middle of transporting customers.
Uninsured and underinsured motorist (UI/UM) insurance coverage.
Most Uber accident victims wonder if they can hold Uber accountable for the injuries that they sustained. In most cases, they could bear responsibility through vicarious liability. The Transport Network Company (TNC) will also have to pay compensation in the event that they did not perform a background check or violated the civil law in some way in the state of Florida.
Financial Compensation Available in Tampa, FL
Uber accident victims are usually left wondering who will pay for their medical expenses or reimburse them for their lost wages.
Tampa Uber accident lawyers will help you to recover compensation for the economic damages and non-economic damages that you suffered.
Economic Damages
Lost wages.
Lost future earning capacity.
Past, present, and future medical expenses.
Physical therapy.
Healthcare expenses.
Long-term care.
Non-Economic Damages
Pain and suffering.
Mental anguish.
Lost enjoyment of life.
Loss of independence.
Scarring & disfigurement.
Loss of consortium.
The Value of Your Uber Accident Case in Tampa, FL
Every accident involving Uber and its drivers is unique. This means it is important that you speak to a Tampa Uber accident lawyer in order to determine the value of your car accident.
For example, our team of personal injury attorneys will consider a number of elements, including:
The evidence from the Uber accident.
The level of medical treatment received.
The nature and severity of the injuries.
The losses that you suffered.
The amount of trauma suffered.
Uber Accident Lawyers Will Help You Fight Blame in Tampa, FL
If you are being blamed for a Tampa Uber accident, then you should seek the assistance of a personal injury attorney immediately.
As soon as you contact The Law Place, our team will conduct an extensive investigation to determine who caused the car accident and preserve the evidence that supports your case.
Uber Accident Injuries in Tampa, FL
Most Uber accidents result in severe injuries and other damages. It is not a surprise that injuries can leave a long-lasting impact on your life and affect your lifestyle in a myriad of ways.
A Tampa Uber accident lawyer will help you to recover compensation for a number of injuries, including:
Whiplash injuries.
Burn injuries.
Broken bones.
Chest injuries.
Head and neck injuries.
Back injuries.
Concussions.
Catastrophic injuries.
Soft tissue damage.
Spinal cord injuries.
Traumatic brain injuries.
Loss of limbs.
Paralysis.
Personal Injury Lawyers Help Clients to Prove Negligence in Tampa, FL
A Tampa Uber accident lawyer will help you gather and preserve the evidence you will require to develop a strong case and reach a fair and reasonable settlement following a car accident.
Evidence may include:
Accident reports.
Medical bills.
Doctors' notes.
Photographic evidence.
Police reports.
Uber app data logs and records.
Video surveillance footage.
Cell phone records.
Depositions.
Driver dashcam footage.
Expert testimony.
Eyewitness testimony.
Accident reconstruction evidence.
Discovery productions.
Past safety records.
Other relevant evidence.
If you want to win a personal injury lawsuit, then you must prove that the other party should be held liable for your injuries. A Tampa Uber accident lawyer will help you obtain the evidence that you need to seek the compensation that you deserve while you focus on your physical recovery and health.
The Statute of Limitations Place Deadlines on Your Claim in Tampa, FL
You will have up to four years from the date of your Uber accident to file a personal injury lawsuit in the state of Florida. This is laid out in the Statute of limitations (Florida Statute 95.11).
If You Miss the Statute of Limitations Deadline
The statute of limitations declares the amount of time that you have to file a lawsuit regarding your incident.
If you fail to act within this time, then you will lose your legal right to seek compensation for the injuries and damages that you sustained.
Tips for Handling Uber Accidents in Tampa, FL
Uber may be a popular form of transportation, but it does not mean that Uber as a company is without fault. The state of Florida is in the process of shaping the laws for rideshare companies regarding their liability, and fault following an accident. This can make it difficult for Uber accident victims to know their legal rights.
However, we recommend that you follow these tips:
1. Be Prepared to Discuss the Seatbelt Issue
If you were not wearing a seatbelt at the time of the car accident, then it can be challenging to recover compensation. However, if the Uber vehicle did not have any seatbelts, then there could be an exception.
If you were unable to wear a seatbelt due to the Uber driver's negligence, then you should consult with a personal injury attorney.
2. Your Post-Accident Behaviors Influence Your Claim
It is important that you go to the hospital or see a doctor as soon as possible after a car accident. If you do not seek medical treatment immediately, then your personal injury lawsuit and insurance claim could be lowered.
In many cases, Uber's insurance company could argue that your injuries were caused by something else or a pre-existing injury.
3. PIP Insurance Comes Into Focus
Florida law requires every driver to have personal injury protection (PIP) insurance (Florida Statute 627.736). If you wish to file an insurance claim under your policy, then you have a responsibility to seek medical treatment within 14 days of the car accident.
How an Uber Accident Lawyer Will Help Your Case in Tampa, FL
You might not fully understand Uber's policies and insurance company structure, even if you are a regular Uber customer. Uber is a huge corporation, and it can be challenging to hold them liable in the event that an Uber driver causes an injury.
If you or someone you love has suffered injuries in an Uber accident, then it is important that you consult with a Tampa Uber accident lawyer. The Law Place will take the following approach when representing your best interests and legal rights:
Conducting an in-depth investigation into the Uber accident.
Identifying all the parties involved.
Identifying all insurance companies and their coverage and policies.
Building a strong defensive case.
Seeking the maximum amount of compensation.
Why Choose The Law Place in Tampa, FL
After a car accident, you will need legal representation. Uber accidents can be very complex cases, and you need someone to represent the truth and deliver your case as straightforward and as truthful as possible.
Our law firm will offer you a free consultation so that you can learn more about your legal options and how we can help you. Our legal team has the necessary resources to tackle complicated cases and strive for a positive outcome.
An Uber accident attorney will fight for your future and ensure that you receive the compensation that you are owed.
Contact The Law Place Today in Tampa, FL
If you or someone you love were injured in a motor vehicle accident involving an Uber driver, then you should reach out to a Tampa Uber accident attorney. You deserve protection when you have been injured in an accident that was not your fault.
At The Law Place, we handle legal issues similar to yours on a daily basis, and you can rest assured that we will manage your case with skill and efficiency.
Contact an Uber accident lawyer at The Law Place by calling us to set up a free consultation with us now in Tampa.