Understanding the concept of negligence is fundamental when dealing with personal injury cases in Florida. As a state that operates under a "comparative negligence" rule, Florida assigns a degree of fault to each party involved in an accident. This means that the amount of compensation one can recover is directly influenced by their level of responsibility in causing the accident. This places a significant emphasis on the ability to understand and effectively prove negligence.
Negligence, a central element in most personal injury cases, consists of four key components: duty of care, breach of duty, causation, and damages. Understanding each of these elements and their implications is crucial in navigating the complexities of a personal injury case.
Navigating through the legal world of personal injury cases can be challenging, especially when negligence is involved. By equipping yourself with knowledge and understanding, you can better prepare yourself for the journey ahead. If you find yourself involved in a personal injury case, or if you simply wish to understand more about the role of negligence, don't hesitate to reach out for a free consultation. Knowledge is power when it comes to legal matters, and the first step to empowerment is understanding.
Duty of Care
At the foundation of any negligence case is the concept of a "duty of care." But what does this mean exactly?
In the context of negligence law, the duty of care is an obligation that individuals have to avoid actions or behavior that could reasonably harm others. The premise is simple: as members of a community, we all have a responsibility to act in a way that doesn't put others at risk.
For instance, in the context of car accidents, drivers have a duty of care to operate their vehicles safely and responsibly. This includes obeying traffic laws, being attentive to road conditions, and not driving under the influence. If a driver runs a red light and causes an accident, they have breached their duty of care. Similarly, medical professionals owe a duty of care to their patients. This means providing treatment that aligns with accepted medical standards. If a doctor fails to diagnose a condition that a competent doctor would have identified, it's a breach of their duty of care.
Florida law determines the existence of a duty of care based on the relationship between the parties and the circumstances of the incident. Some duties are obvious, such as those between a doctor and patient, or a driver and other road users. Other duties are less clear and may depend on the specific circumstances of the case. For instance, a property owner owes a duty of care to visitors, but the extent of that duty can depend on whether the visitor is a guest or a trespasser.
Determining the existence and extent of a duty of care is often a complex process requiring a deep understanding of Florida negligence laws. It's a pivotal step in any negligence claim, as without a duty of care, there can be no breach, and hence no negligence. The duty of care forms the first hurdle that plaintiffs must overcome in their quest for justice and compensation. Its significance in a personal injury claim cannot be overstated, and neither can the value of legal advice in navigating its intricacies.
Our team of dedicated attorneys fight and win for Floridians.
Breach of Duty
Once a duty of care has been established, the next step in understanding negligence in personal injury cases involves determining whether there has been a breach of this duty. A breach of duty occurs when an individual fails to exercise the level of care that a reasonably prudent person would have in the same circumstances. This assessment is not about what the defendant intended, but about what they actually did, or failed to do.
The "reasonable person" standard plays a crucial role in evaluating breaches. This hypothetical person is not real but represents a community ideal of reasonable behavior. The standard is not based on what is typical, but what is expected of a member of society. This person is not overly cautious or exceptionally daring, but behaves in a manner that society deems responsible and appropriate.
In the context of a car accident, a breach of duty could include a driver texting while driving, driving while impaired, or speeding excessively. These actions are all behaviors that a reasonable person would understand to be dangerous and likely to cause harm to others.
Medical malpractice offers another set of examples. If a doctor fails to diagnose a disease that any competent doctor would have identified, or a surgeon leaves a tool inside a patient's body after surgery, these are clear breaches of their professional duty of care. In these instances, the reasonable person standard is replaced by a reasonable professional one, meaning that the actions of the defendant are compared to what a reasonably prudent professional in the same field would do.
In cases involving premises liability, a property owner may breach their duty of care by failing to fix a known hazard, such as a loose railing or a wet floor. A reasonable property owner would rectify such issues promptly to prevent harm to visitors.
Proving a breach of duty can be complex, requiring clear evidence and often the testimony of experts. It's one of the many reasons why having a knowledgeable attorney can be invaluable when pursuing a personal injury claim in Florida.
Causation
Causation is the third element of negligence that must be proven in a Florida personal injury case. This element involves demonstrating that the defendant's breach of duty was both the actual and proximate cause of the plaintiff's injury. The plaintiff must convincingly show that their injury wouldn't have occurred "but for" the defendant's actions.
The actual cause, often referred to as "cause in fact," is straightforward – it asks whether the defendant's actions were a direct cause of the plaintiff's injury. For instance, in a car accident scenario, if one driver runs a red light and hits another car, causing injury to the other driver, the negligent act – running the red light – is the actual cause of the other driver's injury.
The proximate cause, on the other hand, may be more complicated to establish. It involves looking at whether the defendant could have reasonably anticipated the general consequences or type of harm their actions caused. Proximate cause exists if the defendant's actions set into motion a relatively foreseeable series of events that led to the plaintiff's injury.
To illustrate, consider a scenario where a store owner leaves a spill unattended on the floor. If a customer slips on the spill, falls, and breaks an arm, the store owner's negligence is both the actual and proximate cause of the customer's injury. However, if the same customer, after falling, is then hit by a meteorite while still in the store, the store owner's negligence could be considered the actual cause, but not the proximate cause, of the customer being hit by the meteorite. This is because being hit by a meteorite is not a reasonably foreseeable consequence of slipping on a wet floor.
In medical malpractice cases, proving causation could involve demonstrating that a doctor's misdiagnosis led to the worsening of a patient's condition. For example, a patient who is incorrectly diagnosed with a minor ailment might end up suffering severe complications from a serious illness that was missed. Here, the doctor's misdiagnosis is the actual cause of the patient's worsened condition, and the worsened condition is a foreseeable consequence of misdiagnosis, making it also the proximate cause.
Proving causation can be one of the most challenging aspects of a personal injury case, as it often requires detailed evidence and expert testimony to make a convincing argument. That's why seeking guidance from a skilled personal injury attorney is so crucial in these cases.
We're Florida's top litigation team with over 75 years of combined experience
Damages
The final element of negligence to be proven in a Florida personal injury case is damages. This term refers to the losses suffered by the plaintiff due to the defendant's negligent actions. These damages can be economic, non-economic, or sometimes punitive, and they are typically compensated through monetary awards.
Economic damages, also known as "special damages," are quantifiable financial losses directly resulting from the accident. These commonly include medical bills, lost wages, property damage, and future loss of earnings. It is crucial for plaintiffs to keep detailed records of these expenses to prove them during the case. In some cases, an economic expert might be called in to help calculate future potential losses, such as ongoing medical treatment or long-term loss of income.
Non-economic damages, or "general damages," cover losses that are harder to put a precise dollar value on. These include physical pain and suffering, emotional distress, loss of companionship, and loss of enjoyment of life. Unlike economic damages, these losses are subjective and vary greatly from case to case. Their value is often determined based on the severity of the injury, the pain and suffering it causes, and its impact on the plaintiff's lifestyle and emotional wellbeing.
Insurance companies play a significant role in the compensation of damages. In most personal injury cases, the negligent party's insurance company will be responsible for paying the claim. However, it's important to remember that insurance companies are businesses looking to minimize their financial losses. They might offer a quick settlement that's far less than the full value of your claim or find reasons to deny your claim altogether.
This is where the assistance of a personal injury attorney can be invaluable. They can negotiate with insurance companies on your behalf, ensuring you receive the maximum compensation possible for your damages. Furthermore, an experienced attorney can help you prove your damages by gathering relevant evidence, coordinating with medical experts to evaluate your injuries, and employing legal strategies to present your case effectively.
It's important to note that Florida law has a statute of limitations for personal injury cases. This means there's a limited window of time for an injured party to file a lawsuit seeking damages. Missing this deadline can result in the loss of your right to compensation. Therefore, if you've been injured due to someone else's negligence, it's advisable to consult with a personal injury attorney as soon as possible to protect your rights.
What is meant by 'duty of care' in a Florida personal injury case?
'Duty of care' is a legal concept that refers to the responsibility one person has to avoid causing harm to another. In the context of a personal injury case, it could be the duty a driver has to follow traffic rules or a doctor's obligation to provide competent medical care.
How does Florida law evaluate whether there's been a breach of duty in negligence cases?
Florida law employs the "reasonable person" standard to determine if there's been a breach of duty. This standard considers what a "reasonable person" would have done in the same situation. If the defendant's actions fall short of this standard, they may be found negligent.
How do I prove negligence in a car accident case in Florida?
To prove negligence, you need to establish four elements: the defendant owed you a duty of care, they breached this duty, this breach directly caused your injuries, and you suffered damages as a result. Clear evidence, such as photos from the accident scene, eyewitness testimonies, and medical reports can help prove these elements.
What is the difference between economic and non-economic damages in a personal injury claim?
Economic damages refer to the tangible costs associated with an injury, such as medical bills and lost wages. Non-economic damages, on the other hand, compensate for intangible losses like pain and suffering, emotional distress, and loss of enjoyment of life.
How does comparative negligence affect my personal injury claim in Florida?
In Florida, comparative negligence means that your compensation can be reduced by your percentage of fault in the accident. For instance, if you are 30% at fault, you can only recover 70% of your total damages.
Can I still recover compensation if I am partly at fault for the accident?
Yes, Florida's comparative negligence laws allow you to recover compensation even if you are partially at fault. However, your compensation will be reduced by your percentage of fault.
How can an attorney help me with my personal injury case?
A personal injury attorney can help you understand Florida negligence laws, gather evidence, prove negligence, negotiate with the insurance company, and fight for maximum compensation on your behalf.
How can I schedule a free consultation for my personal injury case?
You can usually schedule a free consultation by contacting the law firm directly. They will arrange a time for you to discuss your case, understand your options, and see how they can assist you.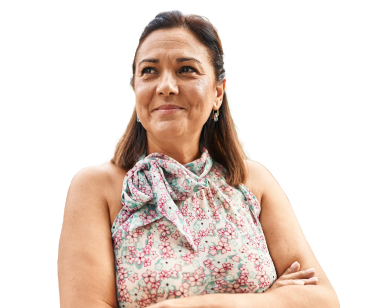 From the initial call to updates on your case status, we are here to get you answers.
Contact The Law Place Today!
Understanding the concept of negligence and its four elements is crucial in Florida personal injury cases in Florida. It can affect the claim process, the outcome of a lawsuit, and the damages a victim can recover. Given the complexity of these cases and Florida's specific laws, such as comparative negligence, it's often beneficial to seek legal assistance.
If you've suffered a personal injury due to another's negligence, you are not alone. Skilled attorneys can help you navigate the complexities of Florida law and work tirelessly to ensure you receive the compensation you deserve. Remember, the first step to understanding your legal rights and options is a free consultation. Don't hesitate to reach out and get the help you need.