Truck accidents are unfortunately all too common on Florida's highways, with Roadrunner Transportation Systems trucks involved in their fair share. As one of the largest trucking companies in the United States, Roadrunner Transportation Systems operate a significant number of commercial trucks in Florida, contributing to the state's truck accident statistics. These accidents, often resulting in severe injuries, soft tissue injuries, and even catastrophic injuries, can cause victims significant financial hardship, emotional distress, and physical pain.
If you or a loved one has been involved in a truck accident with a Roadrunner Transportation Systems vehicle, it's critical to obtain legal representation from a lawyer experienced in personal injury cases and specifically truck accidents. An experienced truck accident lawyer understands the complexity of these cases, the intricacies of the trucking industry, and the federal law that regulates it. This knowledge is crucial for building a robust personal injury claim or personal injury lawsuit that adequately addresses your medical expenses, lost wages, and other damages.
At The Law Place, we offer a free consultation to potential clients. This consultation gives you an opportunity to discuss the details of your accident and injuries, allowing our team to evaluate your case thoroughly. Our legal team is skilled in dealing with truck accidents, including those involving Roadrunner Transportation Systems. We strive to ensure that truck accident victims obtain the compensation they deserve, helping you navigate the complexities of insurance company discussions, medical care requirements, and the overall legal process.
Don't let a truck accident derail your life. Contact The Law Place today for a free consultation with a Florida personal injury lawyer.
About The Law Place – Your Dedicated Truck Accident Attorney
Located in Florida, The Law Place stands out as a prominent law firm with a strong focus on personal injury cases, particularly those involving truck accidents. Our firm has gained widespread recognition and respect for its dedication to meeting the unique legal needs of its clients.
This commitment to excellence is reflected in the fact that many our attorneys have an AVVO rating of 10.0 – a significant achievement as the AVVO rating system assesses a lawyer's background, experience, industry recognition, and professional conduct on a scale from 1 to 10. A perfect score of 10.0 represents the pinnacle of professional excellence, highlighting the firm's commitment to exceptional service.
What distinguishes The Law Place from many other law firms is our team-based approach to legal representation. Every case is addressed by a group of experienced attorneys who pool their collective knowledge and resources to examine and handle every aspect of your case meticulously. This comprehensive approach ensures that no detail is overlooked and contributes to a robust and powerful representation. However, we also appreciate the importance of personal touch and assign an attorney to each case. This ensures that while you benefit from a team's combined knowledge and resoruces, you also have a single point of contact who can provide individualized support and guidance through the legal process.
We are proud of the combined 75 years of experience that our attorneys bring to the firm. This collective experience allows us to navigate the complex intricacies of personal injury law with great efficiency and effectiveness. Whether you're dealing with the repercussions of a Roadrunner Transportation Systems truck accident or another personal injury situation, the breadth of experience at The Law Place enhances your chance of achieving a favorable resolution.
Navigating through the aftermath of a truck accident can be challenging, both emotionally and financially. We understand these challenges and are committed to advocating for your rights and interests. Our team's extensive experience, team-based approach, and impressive AVVO rating combine to provide you with a robust and reliable legal ally in your pursuit of justice and compensation.
Our team of dedicated attorneys fight and win for Floridians.
Understanding Roadrunner Transportation Systems Inc.
Roadrunner Transportation Systems Inc. is a highly-recognized name within the trucking industry, offering comprehensive logistics services across the United States, including Florida. The company, now operating under the name Roadrunner Freight, is widely known for its Less-Than-Truckload (LTL) shipment execution and truckload brokerage services. As one of the largest trucking companies, Roadrunner Transportation Systems operates a large fleet of commercial trucks that transport heavy loads, spanning various routes across the country.
Given the company's extensive operations, it's unsurprising that Roadrunner trucks have been involved in motor vehicle accidents. When such an accident occurs, the fallout can be substantial due to the size and weight of the semi-trucks in Roadrunner's fleet. Roadrunner Transportation Systems, therefore, has a crucial responsibility to ensure the safety of its truck drivers and other road users.
The trucking industry is broad and complex, with key players that range from large corporations to smaller, local entities. Some other prominent names within the industry include Ryder Supply Chain Solutions, Hunt Transport Services, FedEx Corp, XPO Logistics, Dominion Freight Line, Prime Inc., and Werner Enterprises. These companies, like Roadrunner Transportation Systems, play a vital role in the economy, moving goods across the country.
However, the sheer size of these companies and the scale of their operations means that truck accidents are, unfortunately, a regular occurrence. They are responsible for adhering to strict federal laws, and when they fail in this regard, the consequences can be severe, causing bodily injury, and even death. Truck accident victims have every right to seek legal counsel and, with the right representation, can successfully navigate the process of filing a personal injury claim or lawsuit.
Common Factors Contributing to Truck Accidents
In understanding the complexities surrounding truck accidents, it's essential to explore the common causes. According to Federal Motor Carrier Safety Administration (FMCSA), some of the most common causes include:
Truck Driver Fatigue
Driver fatigue is a significant concern within the trucking industry. Commercial truck drivers often work long hours, covering extensive distances under tight schedules. Fatigue can lead to decreased alertness, slowed reaction times, and a higher likelihood of accidents. Companies like Roadrunner Transportation Systems must ensure their drivers adhere to the federal laws regulating hours of service to minimize driver fatigue.
Heavy Loads
Trucks are designed to carry heavy loads, but overloading can create dangerous situations. Overloaded trucks are harder to control, take longer to stop, and are more likely to roll over. It's crucial for trucking companies to adhere strictly to weight restrictions as per federal law.
Bad Weather Conditions
Bad weather conditions, such as heavy rain, snow, or fog, can exacerbate the risks on the road, especially for semi-trucks that are more difficult to control due to their size and weight. Truck drivers must be trained to handle such conditions and adjust their driving accordingly.
Training and Supervision
The skills and training of a truck driver are paramount to safety on the roads. If a truck driver lacks adequate training or supervision, it can lead to errors or negligence on the road, increasing the risk of an accident.
Vehicle Maintenance
Regular maintenance is key to ensuring that trucks are safe to operate. If a Roadrunner Transportation Systems truck hasn't been properly maintained, it could lead to mechanical failure while the truck is in operation, causing an accident.
When a truck accident occurs, it's essential to assess the factors involved and determine whether the trucking company or driver may have been at fault. If you've been involved in a truck accident, getting appropriate legal representation can aid in this process and help you claim the compensation you deserve for your injuries. Remember, a free consultation is available to discuss your specific case.
We're Florida's top litigation team with over 75 years of combined experience
The severity of Injuries from Truck Accidents
Truck accidents can lead to significant harm given the massive size and weight of commercial trucks. Victims often suffer from a range of injuries, varying in severity:
Soft Tissue Injuries – These are injuries that affect the muscles, ligaments, and tendons in the body. While they may seem minor initially, soft tissue injuries can lead to chronic pain and long-term disability if not treated properly.
Catastrophic Injuries – These are severe injuries that often result in long-term or permanent disability. They include traumatic brain injuries (TBI's), spinal cord injuries, and severe burns, which can drastically alter the victim's quality of life.
Bodily Injury and Death – In the worst cases, truck accidents can lead to fatalities. Families left behind must cope with the emotional trauma of losing a loved one, and they may also pursue a wrongful death claim.
Implications for Truck Accident Victims
Emotional Implications – Beyond the physical pain, truck accident victims often experience emotional distress, anxiety, and post-traumatic stress disorder (PTSD).
Financial Implications – Medical expenses for treating injuries from a truck accident can be astronomical. Victims may also face lost wages due to their inability to work. Filing a personal injury claim can help recoup these costs.
Legal Implications – Determining liability in a truck accident can be complex. It requires an understanding of the trucking industry and federal law. The victim might be up against a large corporation like Roadrunner Transportation Systems, which has its team of lawyers.
The Role of Insurance Companies
Insurance companies play a critical role in motor vehicle accidents. After an accident, the insurance company of the at-fault party is typically responsible for covering the damages. However, dealing with an insurance company can be challenging. They often try to minimize payouts, which may not cover all medical bills and other losses.
In such a situation, it's beneficial to consult with a law firm experienced in dealing with truck accidents and negotiating with insurance companies. A truck accident lawyer will deal with insurance companies for you and fight for the fair compensation you deserve. A free consultation can help you understand your rights and the potential value of your personal injury case.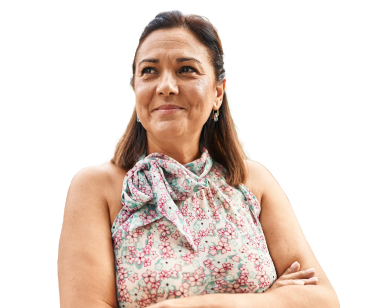 From the initial call to updates on your case status, we are here to get you answers.
Federal Law and the Trucking Industry
The trucking industry, including Roadrunner Transportation Systems Inc., is heavily regulated by federal law. The Federal Motor Carrier Safety Administration (FMCSA), a division of the U.S. Department of Transportation, oversees these laws to ensure safety on the roads.
Hours of Service Regulations – For instance, regulations are in place to manage the hours of service a commercial truck driver can operate to combat driver fatigue. These rules limit the number of consecutive hours a driver can be on duty and mandate rest periods.
Truck Maintenance and Inspection – Federal laws also require regular maintenance and inspection of commercial trucks. They dictate that all trucks must be in good working condition and meet specific safety standards before hitting the road.
Legal Responsibilities and Potential Liabilities
In the event of a truck accident, various parties could be held responsible, including the truck driver, the trucking company, and even the manufacturer of faulty truck parts.
Truck Drivers
Truck drivers have a legal responsibility to operate their vehicles safely. This includes adhering to all traffic laws, regulations regarding hours of service, and not driving under the influence of alcohol or drugs.
Roadrunner Transportation Systems Inc.
As a trucking company, Roadrunner Transportation Systems Inc. has its legal duties. These include hiring qualified drivers, ensuring their trucks are safe and well-maintained, and not pressuring drivers to violate hours of service regulations. If the company fails to meet these obligations, they could be held liable in a truck accident case.
Pursuing a Personal Injury Case after a Truck Accident
If you've been injured in a truck accident involving a vehicle from Roadrunner Transportation Systems Inc., you may be entitled to seek compensation through a personal injury lawsuit or claim. The legal action you take will depend on the specifics of your case.
Before proceeding to court, most personal injury cases start with an insurance claim. If the truck driver or Roadrunner Transportation Systems Inc. is found to be at fault for the accident, their insurance company may cover your medical expenses, lost wages, and other costs associated with the accident.
However, if the insurance company refuses to offer a fair settlement or disputes liability, you may need to file a personal injury lawsuit. This legal action is filed directly against the party you believe is at fault for your injuries, which could be the truck driver, Roadrunner Transportation Systems Inc., or another party.
Obtaining Compensation for Medical Bills, Lost Wages, and Other Expenses
In both personal injury claims and lawsuits, you may seek compensation for a range of damages related to the truck accident. This can include medical bills for emergency care, surgeries, rehabilitation, and ongoing medical treatment. Lost wages, both past and future, can be recovered if your injuries prevent you from returning to work. You may also be able to claim compensation for property damage, pain and suffering, and emotional distress.
In the aftermath of a truck accident, dealing with legal matters can be overwhelming. This is where a law firm steps in. An experienced attorney can help you understand your legal rights and guide you through the complex legal process. They can gather evidence, negotiate with insurance companies, and represent you in court if necessary.
Roadrunner Transportation Systems Truck Accident Lawyer Florida, FAQ
What should I do if an accident occurred involving a Roadrunner Transportation Systems truck?
In the aftermath of such an accident, your safety should be your primary concern. Contact emergency services immediately if you or someone else is injured. It's also crucial to report the accident to law enforcement and gather as much evidence as possible from the scene. You should also seek medical attention as soon as possible, even if you don't feel hurt.
After these immediate steps, contact a truck accident lawyer. They can guide you on the best course of action, including pursuing a personal injury claim or lawsuit.
How does a tractor-trailer accident differ from a regular car accident?
Tractor-trailer accidents tend to be much more severe due to the size and weight of the truck involved. These accidents also involve different laws and regulations as the trucking industry is governed by federal and state laws. The liability in such accidents could fall on multiple parties, including the truck driver, the trucking company, or the vehicle manufacturer.
What sets The Law Place apart when dealing with truck accident cases?
The Law Place stands out due to our comprehensive understanding of the trucking industry and the complex laws surrounding truck accidents. Our lawyers are experienced in dealing with insurance companies and know how to negotiate for the compensation you deserve. We are dedicated, understanding, and committed to representing your best interests.
How much does representation from The Law Place cost?
The Law Place operates on a contingency fee basis for personal injury cases. This means that you do not pay unless they win your case. The exact fee will depend on the specifics of your case, and all fees will be discussed upfront. This allows you to focus on your recovery without worrying about legal costs.
What if the insurance company already offered me a settlement?
It's recommended to speak with an attorney before accepting any settlement offers from an insurance company. These offers may not fully cover your medical bills, lost wages, and other damages. A lawyer can review the offer and negotiate with the insurance company to ensure you receive fair compensation.
Arrange a Free Consultation With The Law Place Today
Navigating the aftermath of a truck accident with a Roadrunner Transportation Systems vehicle can be challenging. From understanding the intricacies of the trucking industry to dealing with insurance companies and pursuing a personal injury case, there are many legal complexities to consider. With the help of an experienced Florida truck accident lawyer, you can focus on your recovery while they advocate for your rights and work towards obtaining the compensation you deserve.
Remember, a free consultation is your first step towards understanding your case and your rights. Reach out today to begin the process of healing and justice. In this challenging time, you don't have to face it alone. Trust your case to a dedicated and understanding truck accident lawyer who will put your interests first.