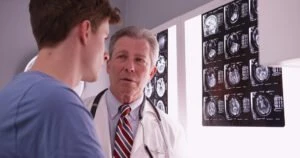 Traumatic brain injuries (TBIs) are among the most severe and life-altering injuries a person can suffer. These injuries occur when an external force, such as a blow or jolt to the head, causes brain dysfunction. In Florida, TBIs are alarmingly common, often resulting from incidents like car accidents, sports injuries, falls, or even violent attacks.
Understanding TBIs, their symptoms, and the potential long-term effects is critical, especially for those directly affected by such injuries. The aftermath of a traumatic brain injury can be a confusing and overwhelming time. You may be dealing with significant medical expenses, lost wages, and immense physical and emotional suffering. However, please remember that you're not alone in this challenging journey.
At The Law Place, we have a team of dedicated attorneys who are deeply familiar with the complexities of Florida traumatic brain injuries. Our goal is to provide compassionate, effective legal representation to help TBI victims navigate this challenging time. We work on a contingency fee basis, which means you pay nothing unless we win your case.
Reach out to us today for a free consultation with a Florida personal injury lawyer to discuss your situation and potential legal options.
What is a Traumatic Brain Injury (TBI)?
A tramatic brain injury (TBI) is a disruption in the normal function of the brain caused by a bump, blow, or jolt to the head, or by a penetrating head injury. TBIs range in severity from mild to severe.
Mild – Mild TBIs, commonly known as concussions, may cause temporary dysfunction of brain cells. Symptoms of mild TBIs can include headaches, confusion, dizziness, and temporary loss of consciousness. Most people with a mild TBI recover quickly with appropriate care and rest, but some may experience symptoms that last for days or even weeks.
Severe – Severe TBIs, on the other hand, involve more significant damage to the brain. This can lead to bruising, torn tissues, bleeding, and other physical damage to the brain that can result in long-term complications or death. Individuals with severe TBIs often require extensive medical treatment and may face long-term or even permanent disability.
Both mild and severe TBIs can result in significant changes to the brain tissue. Injuries can cause swelling and inflammation, which can further damage the brain. Additionally, severe TBIs can cause bleeding in or around the brain, leading to potentially life-threatening complications.
Our team of dedicated attorneys fight and win for Floridians.
Causes of Traumatic Brain Injuries
Traumatic brain injuries can result from various situations and circumstances. Some of the most common causes include car accidents, falls, and incidents of medical malpractice.
Regardless of how the TBI occurred, if it was due to the negligence or wrongful action of another party, you might have a valid personal injury claim. Negligence could involve a distracted driver in a car accident, a property owner failing to maintain safe premises leading to a slip and fall, or a medical professional failing to uphold the standard of care in their practice. It's vital to consult with an experienced attorney to explore your legal options in such cases.
Car Accidents – Car accidents are one of the leading causes of traumatic brain injuries. In the chaos and force of a collision, a driver or passenger's head can be thrown around violently or even directly hit by parts of the vehicle or other objects, leading to a TBI. The severity of brain injury can vary greatly depending on factors like the speed at the time of the accident and whether the individuals involved were wearing seat belts.
Falls and Slip and Falls – Falls, particularly slip and falls, are another leading cause of TBIs. These can happen anywhere – at home, at work, in a store, or on a sidewalk. When a person's head makes a sudden impact with the ground, a TBI can occur. Older adults and young children are particularly susceptible to falls and the subsequent risk of traumatic brain injuries.
Truck Accidents – Accidents involving commercial trucks can result in particularly severe TBIs due to the large size and force of these vehicles. The aftermath of a truck accident often involves extensive injuries, with TBIs being common among them. Due to the complex nature of these accidents, it is essential to have the help of an experienced Florida truck accident lawyer.
Medical Malpractice – In some cases, TBIs can occur as a result of medical malpractice. This can happen if a healthcare professional's negligence leads to a brain injury, such as in cases of surgical errors, birth injuries, or incorrect or delayed diagnosis of a condition leading to a TBI.
Other Causes – Other potential causes of TBIs include sports injuries, physical assaults, and violent attacks. Even activities perceived as safe can sometimes lead to accidents that cause traumatic brain injuries.
Symptoms of Traumatic Brain Injuries
Traumatic brain injuries can manifest through a wide range of symptoms that can vary based on the severity of the injury. Symptoms can appear immediately after the injury or develop over time, often within the first six months. Understanding these symptoms is crucial as they can impact the treatment options and the recovery process.
Mild TBIs, often referred to as concussions, can result in temporary symptoms, many of which can be subtle and easily overlooked. Some common symptoms of mild TBIs include:
Headache
Dizziness or loss of balance
Nausea or vomiting
Fatigue or drowsiness
Difficulty sleeping or sleeping more than usual
Brief loss of consciousness
Mood swings or mood changes
Confusion or disorientation
In contrast, moderate to severe TBIs can cause symptoms that are more pronounced or that appear within the first hours to days after the head injury. These symptoms can include:
Persistent or worsening headaches
Repeated vomiting or nausea
Convulsions or seizures
Dilation of one or both pupils
Slurred speech
Weakness or numbness in fingers and toes
Loss of coordination
Extended loss of consciousness
Agitation or other unusual behavior
It is essential to consult a medical professional if any of these symptoms are present after a head injury, regardless of how minor the injury may seem.
We're Florida's top litigation team with over 75 years of combined experience
The Impact of Traumatic Brain Injuries
The long-term effects of traumatic brain injuries can be significant, impacting almost every aspect of a person's life. These effects can range from physical changes to cognitive and emotional disruptions.
Physical Level – A TBI can lead to headaches, sensory problems, trouble with speech, and even seizures. Some people may experience difficulties with motor skills, including issues with balance and coordination.
Cognitively – A TBI can affect memory and learning. It might become difficult for a person to think, concentrate, or make decisions. Some people may struggle with executive functions such as planning, organizing, and problem-solving.
Emotionally – TBIs can lead to changes in mood and personality. Some individuals may experience depression, anxiety, anger, or mood swings. These changes can have profound impacts on relationships and social interactions.
Quality of Life – traumatic brain injury can have serious impacts on an individual's ability to work, leading to lost wages. It can affect their independence, relationships, and overall quality of life.
Considering these impacts, it becomes clear why fair compensation is so essential for victims of TBIs. Compensation can assist in covering medical expenses, lost wages, and other costs associated with the injury and recovery process.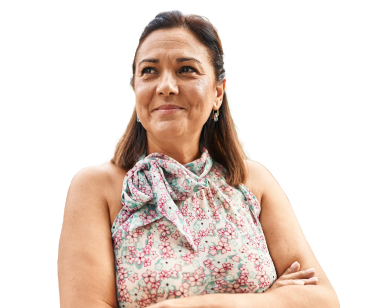 From the initial call to updates on your case status, we are here to get you answers.
Treatment and Recovery Process for Traumatic Brain Injuries
The recovery process following a traumatic brain injury is unique to each individual, dependent on the severity of the injury and the specific area of the brain affected. However, the first six months are often considered the most crucial time for recovery.
Initially, treatment for a TBI often involves immediate emergency care to stabilize the patient. This care can involve ensuring sufficient oxygen supply to the brain, maintaining blood flow, and controlling blood pressure. Medications, such as pain relievers and anti-seizure drugs, may be administered to prevent further injury.
Following immediate care, the recovery process often involves rehabilitation, which can include physical therapy, occupational therapy, speech and language therapy, and psychological support. The goal of these therapies is to help individuals regain as much independence as possible and improve their quality of life.
It's important to remember that recovery from a TBI is not always a linear process. While some people may recover quickly from their injuries, others may experience persistent symptoms that require long-term care and treatment. It can be a slow and gradual process, requiring patience, persistence, and a supportive network of healthcare professionals and loved ones.
Legal Aspects of Traumatic Brain Injuries
In Florida, personal injury law plays a significant role in traumatic brain injury cases. When a TBI occurs due to another party's negligence, such as in a car accident or due to a fall on a poorly maintained property, the injured individual may be eligible to seek fair compensation for their injuries.
Negligence, a fundamental concept in personal injury law, occurs when one party fails to exercise reasonable care, resulting in harm to another person. In TBI cases, proving negligence requires showing that the defendant owed a duty of care, breached that duty, and this breach directly caused the TBI, resulting in damages.
Once representation is found, usually through a free consultation with a personal injury law firm, your attorney will guide you through the legal process. This process generally includes investigating the accident, gathering evidence, negotiating with insurance companies, and potentially taking the case to court if a fair settlement cannot be reached.
Your attorney's ultimate goal is to seek fair compensation on your behalf. This compensation can cover medical expenses, lost wages, pain and suffering, and other damages related to the TBI. It's crucial to remember the statute of limitations for personal injury cases in Florida, is two years in most cases, so timely legal action is critical.
Understanding Traumatic Brain Injuries TBIs in Florida FAQ
How can a traumatic brain injury increase the risk of Alzheimer's disease?
Research suggests that individuals who have had a traumatic brain injury (TBI) may have an increased risk of developing Alzheimer's disease, a progressive brain disorder that impacts memory, thinking, and behavior. The link is believed to be due to the disruption of brain tissue and neural networks that occur with TBIs, potentially accelerating the accumulation of abnormal proteins associated with Alzheimer's disease.
How has the new statute of limitations impacted TBI claims in Florida?
In March 2023, Florida enacted a new statute of limitations law for personal injury cases, which includes traumatic brain injuries. Previously, victims had up to four years from the date of the accident to file a lawsuit. Under the new law, this timeframe has been reduced to two years. Therefore, it's crucial to seek legal advice promptly to protect your right to claim compensation.
Can I still recover damages if I was partially at fault for my accident that resulted in a TBI?
Comparative fault in personal injury cases in Florida means that even if you were partially at fault for your accident, you could still recover damages. However, your compensation would be reduced by your percentage of fault. For instance, if you were 20% at fault, your potential compensation would be reduced by 20%.
Why is it important to have a lawyer with a deep understanding of TBIs?
Traumatic brain injuries are complex, both medically and legally. A lawyer with a deep understanding of TBIs can more effectively articulate the severity of your injury, its impact on your life, and the extent of your needed compensation to the court. They will be better equipped to assemble a team of expert witnesses, understand medical terminology, and counter arguments presented by the defense.
What should I do if I suspect a loved one has suffered a TBI?
If you suspect a loved one has suffered a TBI, it is crucial to get them medical attention immediately. Symptoms of a TBI can be delayed or subtle, but immediate diagnosis and treatment can significantly affect the recovery process. After addressing medical needs, reach out to a competent personal injury attorney to discuss potential legal options.
Choose The Law Place: Your Trusted Partner in Navigating TBI Cases
When dealing with the aftermath of a traumatic brain injury, it's important to have an advocate on your side who possesses a deep understanding of both the medical and legal complexities involved. The Law Place, with years of experience in Florida personal injury law, is adept at handling TBI cases and is ready to support you every step of the way.
At The Law Place, we understand that a TBI is not just a physical health issue – it's an event that can disrupt every aspect of your life. From lost wages to mounting medical expenses, we appreciate the many challenges you are facing. Our team is dedicated to fighting for the fair compensation you deserve to alleviate these financial burdens and aid in your recovery process.
Our attorneys will guide you through the legal process, providing clear, transparent advice at every stage. They will work tirelessly to investigate the incident, gathering evidence, consulting with medical professionals, and building a robust case to prove negligence and secure your rightful compensation.
Choosing The Law Place means choosing a dedicated, compassionate team who understand the intricacies of TBI cases. We operate on a contingency fee basis, meaning you pay nothing unless we win your case. This approach allows you to focus on what truly matters – your health and recovery.
If you or a loved one has suffered a traumatic brain injury due to someone else's negligence, don't navigate this challenging time alone. Let us shoulder the legal burden so you can focus on your recovery.