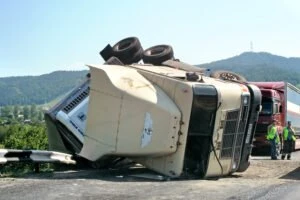 Florida's highways witness a considerable number of traffic accidents each year, with truck accidents often being the most devastating. The massive size and weight of commercial trucks make these collisions particularly hazardous, resulting in significant property damage, severe injuries, or even death. As truck accidents involve complex factors such as federal and state regulations, corporate policies, and multiple potentially liable parties, they are far more complicated than regular car accidents.
It's not just the physical repercussions that make truck accidents daunting; the legal complexities that follow are equally challenging. The intricate web of trucking regulations, the broad range of potential defendants—from the truck driver to the trucking company, from the truck manufacturer to cargo loaders—and the multi-tiered insurance policies often involved, demand a unique, specialized legal approach.
In such cases, victims need more than just a personal injury lawyer; they need a dedicated Florida truck accident lawyer. These legal professionals have an in-depth understanding of both the state's vehicular laws and federal trucking regulations. They are experienced in dealing with the aggressive tactics that insurance companies and trucking corporations often employ. With a Florida truck accident lawyer at your side, you have an advocate who can navigate the legal landscape, ensuring your rights are upheld and your claims rightfully addressed.
The Law Place understands the gravity of truck accidents and the subsequent upheavals victims face. Our team of Florida truck accident lawyers is committed to providing personalized, comprehensive legal assistance. With extensive experience in managing truck accident cases, we ensure that your legal journey is as smooth as possible while we fight for the compensation you deserve. Trust us to be your steadfast ally in these challenging times. The first step towards justice is just a phone call away.
Truck Accidents – A Brief Dissection
Truck accidents, particularly those involving commercial or semi-trucks, present a complex and severe facet of roadway incidents. The sheer size and weight of these vehicles dwarf passenger cars, making any collision potentially catastrophic. These accidents are distinct from standard car accidents, with unique dynamics and legal considerations.
Causes of Truck Accidents
Truck accidents in Florida can be traced back to a variety of causes. Driver fatigue is a significant factor, with truck drivers often pushing beyond safe limits to meet demanding schedules. Inadequate training can leave drivers ill-prepared to handle these large vehicles in complex traffic situations or adverse weather conditions. Speeding and reckless driving can turn a semi-truck into an uncontrollable force on the road, while improper loading of cargo can cause imbalance and tipping. Poor maintenance, including neglected brakes or tires, can lead to mechanical failures that result in devastating accidents.
Consequences of Truck Accidents
The aftermath of truck accidents is often marked by severe injuries and extensive property damage. Victims may sustain serious injuries such as fractures, spinal injuries, or traumatic brain injuries, all of which can lead to long-term disability or even death. The scale of these accidents often extends beyond personal injury to include significant damage to both the truck and any passenger vehicles involved in the collision. The ensuing financial burden from medical bills, rehabilitation costs, vehicle repairs or replacement, and lost wages can be substantial, heightening the need for victims to seek maximum compensation with the help of a skilled Florida truck accident lawyer.
As per the Insurance Information Institute, large trucks and buses have much higher occupant fatality rates than other types of vehicles, underscoring the serious nature of these accidents.
Our team of dedicated attorneys fight and win for Floridians.
The Legal Terrain – Intersection of Florida Law and Truck Accidents
Navigating the legal landscape after a truck accident in Florida can be challenging, but understanding the state's specific laws related to such incidents can significantly impact the outcomes of your claim.
To begin with, Florida follows a no-fault insurance system for motor vehicle accidents, which includes truck accidents. Under this system, all drivers are required to carry personal injury protection (PIP) insurance. Following an accident, injured parties first turn to their own PIP insurance for compensation, regardless of who was at fault. However, the damages in a truck accident often exceed these policy limits, allowing victims to file a claim against the at-fault party's insurance or initiate a personal injury lawsuit.
Another key aspect of Florida law is its statute of limitations. In the case of truck accidents, victims typically have four years from the date of the accident to file a personal injury lawsuit. However, if the accident resulted in a wrongful death, the timeline reduces to two years. Therefore, it's crucial to act swiftly to protect your rights.
Florida also observes the comparative negligence rule, which means that even if you're partially at fault for the accident, you can still recover damages. However, your compensation will be reduced by your percentage of fault. For instance, if you're found to be 20% at fault, your damages will be reduced by 20%. This rule can have significant implications on your truck accident claim, potentially reducing the total compensation you receive. If you are found to be 50% or more at fault, you can no longer claim under new modified law.
Finally, it's worth noting that Florida has specific regulations for commercial vehicles, including semi-trucks. These involve requirements for licensing, maintenance, cargo loading, and hours of service. Violations of these regulations can serve as evidence of negligence in a truck accident case.
In cases involving commercial trucks, the Federal Motor Carrier Safety Regulations (FMCSRs) and Florida state laws both come into play, creating a complex legal landscape that victims need to navigate. Apart from the standard rules of the road, other laws, such as the Florida Dram Shop Law, can come into play in some accident cases, particularly those involving intoxicated truck drivers.
Navigating these complex laws and regulations on your own can be daunting. That's where the role of experienced Florida truck accident lawyers becomes crucial. A knowledgeable attorney can guide you through the legal maze, helping you understand the laws, your rights, and the best course of action to seek the compensation you deserve.
When Commercial Interests Collide – Trucking Companies and Accident Liability
Commercial interests often complicate the aftermath of truck accidents. A significant player in these complexities is the trucking company. Its role, potential liabilities, and actions after an accident can critically shape a truck accident claim's direction and outcome.
Trucking companies are not just bystanders in these situations. Under the Federal Motor Carrier Safety Administration (FMCSA) regulations and Florida law, they have a multitude of responsibilities, ranging from hiring competent drivers to ensuring regular truck maintenance. They must also comply with specific rules about cargo loading and the number of hours a driver can operate without a break.
When trucking companies fail in these duties, they may be liable for accidents that occur as a result. This liability can stem from their own negligence, such as lax hiring practices or inadequate vehicle maintenance. Alternatively, under the legal doctrine of "respondeat superior," they can be held accountable for their employee's negligence, provided the employee was acting within the scope of their employment during the incident.
It's critical, then, to thoroughly investigate the trucking company's role in an accident. Did they knowingly allow a fatigued driver to hit the road? Was the truck improperly loaded or poorly maintained? Did they attempt to tamper with evidence after the crash? These are just some of the questions that need to be addressed.
The investigation's importance extends to how the trucking company responds after the accident. It's not uncommon for these companies, and their insurance carriers, to quickly deploy accident response teams to the crash site. These teams aim to mitigate the company's liability and financial exposure. They may gather evidence that favors the company, try to influence the police report, or even attempt to persuade accident victims to accept quick, low-value settlements.
It's important to note that the complexities discussed in truck accidents also often apply to bus accidents, given the large size and commercial nature of these vehicles; for more specific guidance on such cases, see our page on understanding the complexities of Florida bus accidents.
Because of this, having a seasoned Florida truck accident lawyer on your side is invaluable. They can level the playing field, launching an independent investigation and crafting a robust case that takes into account the trucking company's actions and potential liabilities. With their help, you can fight for the maximum compensation you deserve, regardless of the commercial interests at play.
We're Florida's top litigation team with over 75 years of combined experience
Unraveling the Insurance Web – Navigating Claims and Compensation
After a truck accident, dealing with insurance claims can often be as challenging as navigating a web. There are multiple parties, multiple insurance companies, and a sea of policies and procedures. The process is hardly straightforward and can become a major stumbling block in your quest for fair compensation.
Typically, after a truck accident, you might have to deal with your own insurer, the truck driver's insurance, and the insurance company of the trucking company. Each of these entities has its own interests to protect, and more often than not, their goal is to minimize payout.
The first hurdle is determining fault. This process can become complicated quickly in truck accidents, where factors like driver error, trucking company negligence, cargo loading mistakes, and mechanical failures can all play a part. Insurers will scrutinize every detail to determine liability and, if possible, shift blame away from their policyholder.
Once fault is established, the negotiation phase begins. Initial settlement offers from insurance companies are often disappointingly low. They count on victims' unfamiliarity with the claims process and their urgency to resolve the matter. Accepting these offers, however, could leave you unable to cover all your accident-related costs.
Additionally, insurance policies often have multiple layers of coverage, which, if not thoroughly explored, can leave significant compensation on the table. Navigating these complexities demands an in-depth understanding of insurance law, accident claims, and the art of negotiation.
This is where the role of an experienced Florida truck accident lawyer becomes indispensable. These legal professionals are well-versed in dealing with insurance companies. They understand the tactics these companies use and how to effectively counter them. They can help untangle the insurance web, ensuring all potential sources of compensation are identified and pursued.
Your lawyer will take on the burden of communicating with insurance adjusters, compiling necessary evidence, and advocating for your rights. They can fight to ensure the settlement reflects not just your current medical expenses, but also future medical costs, lost wages, property damage, and any pain and suffering endured.
Having an experienced truck accident attorney by your side can make a world of difference in your claim. Their expertise can help turn a complex, stressful process into a navigable path towards the compensation you rightfully deserve.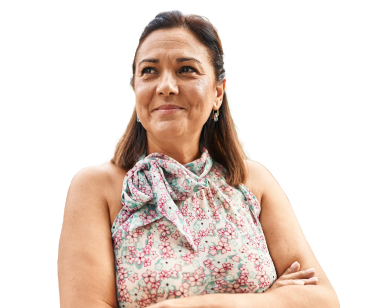 From the initial call to updates on your case status, we are here to get you answers.
Building Your Case – The Role of Evidence in Truck Accidents
Building a strong and compelling truck accident case requires more than just the acknowledgment of the accident. It involves meticulously gathering, organizing, and presenting evidence that substantiates your claim. The quality of this evidence can significantly influence the outcome of your case, making it crucial to understand its importance.
The first piece of evidence often comes in the form of a police report. This report, filed by the officers who respond to the scene, contains crucial details about the incident: the involved parties, potential witnesses, weather and road conditions, apparent injuries, and any citations issued. It also includes the officer's observations and preliminary determination of fault. Given its comprehensive nature, the police report often serves as the backbone of a truck accident claim.
Witness testimonies also play a vital role. These accounts from bystanders or passengers can provide an unbiased perspective of the incident, often shedding light on key details that may not be evident in the police report. For example, a witness might have noticed the truck driver behaving erratically before the crash, pointing towards potential driver fatigue or distraction.
In more complex cases, accident reconstruction experts may be called upon. These professionals use scientific principles to recreate the circumstances leading up to the accident, helping to identify the cause and, by extension, the responsible parties. They consider factors like skid marks, vehicle damage, road conditions, and more to piece together a detailed picture of the incident.
While this evidence is crucial, gathering it is often easier said than done. Truck accidents are chaotic events, and vital evidence can quickly be lost or overlooked. This is where an experienced truck accident lawyer becomes invaluable.
An experienced truck accident lawyer knows exactly what evidence to look for, where to find it, and how to preserve it. They can liaise with law enforcement, interview witnesses, enlist the help of accident reconstruction experts, and gather medical records. They understand how to build a persuasive case that clearly demonstrates the other party's negligence and your ensuing losses.
A truck accident can be a life-altering event, leaving victims grappling with physical, emotional, and financial hardships. In these challenging times, having a skilled truck accident lawyer by your side can provide the support and guidance you need to navigate the legal landscape, ensuring your rights are upheld, and you receive the compensation you deserve.
Understanding Compensation: What Victims Can Claim
When you're involved in a truck accident, the ensuing chaos and trauma can make it difficult to comprehend the full extent of your losses. Beyond the immediate physical injuries and vehicle damage, there are numerous hidden costs that can be overwhelming. Understanding these potential damages is essential for victims seeking justice and restitution.
Medical expenses often form the most significant part of a compensation claim. These can include immediate costs such as ambulance fees, emergency room visits, surgeries, hospital stays, and medication. However, medical expenses also encompass future needs like physical therapy, rehabilitation, follow-up appointments, and any long-term care or medical equipment you might require due to your injuries.
Lost wages are another major component. Truck accident injuries can render victims unable to work, either temporarily or, in severe cases, permanently. Compensation can cover the wages you've already lost and future earnings you're unable to receive because of your injuries. This claim can be especially crucial if you are the primary wage earner for your family.
Compensation also extends to non-economic damages, which are harder to quantify but equally significant. These include pain and suffering, which refers to the physical discomfort and emotional distress you've endured as a result of the accident. Emotional trauma, like anxiety, depression, or post-traumatic stress disorder (PTSD), is also compensable.
Moreover, if your quality of life has been severely impacted—for instance, if you can no longer partake in hobbies or activities you once enjoyed, or if your relationships have suffered—you may also be eligible for compensation for loss of enjoyment of life.
Securing such comprehensive compensation is no easy task. It involves negotiating with insurance companies, who are often more interested in protecting their bottom line than ensuring you receive fair restitution. This is why a Florida truck accident lawyer's role is pivotal.
An experienced truck accident lawyer understands the true value of your claim. They can help document all of your losses, calculate future costs, and negotiate on your behalf to secure maximum compensation. Their objective is to ensure that your compensation covers not just your immediate losses, but the long-term impact of the accident on your life.
In the aftermath of a truck accident, you deserve representation that puts your needs first. Your focus should be on recovery, while your legal team takes on the burden of fighting for the justice and compensation you deserve.
Why The Law Place – Trusting Our Florida Truck Accident Lawyers
When it comes to legal representation in the aftermath of a truck accident, choosing the right legal team is critical. The Law Place, a highly respected Florida-based law firm, offers clients exceptional knowledge and commitment in truck accident cases.
Our Florida truck accident lawyers are more than just legal representatives; they're dedicated advocates with a proven track record of success. Their extensive experience dealing with intricate Florida truck accident laws allows them to adeptly navigate the complexities that such cases often present. They understand the unique factors at play in truck accidents, including the role of trucking companies, commercial driver's license regulations, truck maintenance requirements, and much more.
Our lawyers employ a comprehensive approach that extends beyond the courtroom. They work tirelessly to investigate your accident, gather evidence, consult with medical and accident reconstruction experts, and build a compelling case on your behalf. Their goal is not only to secure justice but also to ensure you receive the maximum compensation you deserve.
Our firm's commitment to our clients' well-being sets us apart. We understand that the aftermath of a truck accident is a challenging time, and we are committed to providing compassionate and individualized attention to every client. Our lawyers are always available to answer your questions, update you about your case's progress, and provide the support you need.
At The Law Place, we believe that our results speak for themselves. We have secured significant settlements and verdicts for our clients, helping them cover medical bills, lost wages, and other damages resulting from their accidents. Our client testimonials reflect our dedication to justice and our success in achieving positive outcomes.
But perhaps the most compelling reason to choose The Law Place is our unwavering commitment to our clients' best interests. We operate on a contingency fee basis, which means you don't pay anything unless we win your case. This demonstrates our confidence in our ability to successfully represent you and ensures that quality legal representation is accessible to everyone, regardless of their financial situation.
In the face of a truck accident, you need a legal ally who can provide both aggressive representation and compassionate support. With The Law Place, you can trust that our Florida truck accident lawyers will be your steadfast advocates, committed to securing the justice and compensation you deserve.
FAQs: Dispelling Doubts About Truck Accidents and Legal Representation
What should I do immediately after a truck accident?
The immediate aftermath of a truck accident can be overwhelming, but there are certain steps you should take to protect your rights. First and foremost, call 911 to report the accident and seek medical attention, even if you believe your injuries are minor. Document the accident scene with photos or videos if you can, and gather contact information from all involved parties and witnesses. Avoid discussing the accident or your injuries with anyone other than law enforcement and medical professionals.
The Florida Department of Highway Safety and Motor Vehicles provides a comprehensive guide on how to report a crash and what information to gather at the scene, which is crucial for building a solid truck accident case.
Why do I need a Florida truck accident lawyer?
Truck accident cases can be extremely complex due to multiple potentially liable parties, extensive damages, and intricate insurance policies. A Florida truck accident lawyer understands the nuances of these cases and Florida's specific truck accident laws. They can conduct a thorough investigation, gather necessary evidence, negotiate with insurance companies, and represent your best interests in court if necessary.
What types of compensation can I receive after a truck accident?
Compensation after a truck accident can cover a variety of damages, including medical expenses, lost wages, property damage, and non-economic damages like pain and suffering or emotional trauma. In some cases, punitive damages may also be awarded. The specific amount will depend on the details of your case, and an experienced truck accident lawyer can help you understand what you may be entitled to.
How long do I have to file a truck accident claim in Florida?
Florida's statute of limitations for personal injury cases, including truck accidents, typically gives victims two years from the date of the accident to file a lawsuit, as outlined in section 95.11 of the Florida Statutes.
What if the truck driver was not solely at fault for the accident?
Florida follows a modified comparative negligence rule, which means that even if you were partially at fault for the accident, you could still recover damages. However, your compensation would be reduced by your percentage of fault. If you are found to be 50% or more at fault, you will not be entitled to claim under these laws.
The process of proving negligence and navigating the claims process can be complex, underlining the importance of having skilled legal representation. If you or a loved one has been involved in a truck accident, do not hesitate to reach out to a knowledgeable Florida truck accident lawyer from The Law Place for a free consultation.
The Road Ahead With Your Trusted Florida Truck Accident Lawyer
Truck accidents present an array of unique challenges, from navigating complicated insurance claims and determining liability to recovering from serious injuries and emotional trauma. The aftermath of a truck accident can feel like a maze with no clear path forward, but it doesn't have to be that way. With the right legal guidance, you can focus on your recovery while a dedicated legal professional handles the complex aspects of your claim.
Securing a competent and experienced Florida truck accident lawyer to represent your case can be a game-changer. It equips you with an ally who understands the legal terrain and is equipped to guide you skillfully through the claims process. With a firm understanding of Florida's truck accident laws and experience dealing with insurance companies, a Florida truck accident attorney can help you build a strong case to fight for the compensation you rightly deserve.
At The Law Place, our team of Florida truck accident attorneys are dedicated to providing the highest level of legal service. With a track record of successful truck accident cases, our attorneys are fully equipped to handle the legal challenges that come with these complex incidents. We work tirelessly to protect our clients' rights and strive for the maximum compensation possible to ease the financial burdens of medical bills, lost wages, and more.
Victims of Florida truck accidents should never feel like they are facing these daunting challenges alone. We invite you to avail of a free consultation with our skilled team at The Law Place. We believe that everyone deserves excellent legal representation, and we stand ready to provide just that. Together, we can navigate the aftermath of a trucking accident, striving for justice and the best possible outcome in your case.