In the panorama of auto accidents, rollover accidents stand as some of the most severe and complex situations one can encounter. Notorious
for their propensity to cause serious injuries or even fatalities, rollovers are a significant concern on Florida's roads. With a unique combination of factors such as high speeds, sudden shifts in direction, and the physical characteristics of certain vehicles, rollovers present unique challenges both in terms of accident prevention and post-accident management.
Rollover accidents in Florida, like elsewhere, don't just happen – they are typically the result of a series of events triggered by various circumstances, such as driver behavior, vehicle type, and environmental conditions. The resultant accidents can cause serious, even life-threatening injuries ranging from broken bones and traumatic brain injuries to debilitating soft tissue injuries. Additionally, the aftermath of such a traumatic event often involves a maze of insurance claims, medical bills, and legal considerations that can feel overwhelming to the accident victims and their families.
It's in this intricate landscape that a Florida rollover accident lawyer can prove indispensable. These legal professionals are experienced in untangling the knotted skeins of causality, liability, and compensation that characterize rollover accidents. Their primary objective? To ensure that victims of such accidents receive the justice they deserve, in the form of appropriate compensation for their medical bills, lost income, pain and suffering, and more.
These legal warriors are well-versed in the labyrinthine world of personal injury law, insurance company tactics, and courtroom strategies. They are skilled in gathering the necessary evidence to build a compelling case, negotiating assertively with insurance adjusters, and advocating passionately for their clients' rights in court if necessary.
To truly grasp the complexity of rollover accidents in Florida, one must understand not only the physical and emotional toll they can take but also the complicated legal and financial processes that often follow in their wake. This article aims to provide a comprehensive overview of rollover accidents, from their common causes and consequences to the critical role played by Florida car accident lawyers in helping victims navigate the aftermath. This is the beginning of a guided tour through the terrain of rollover accidents in Florida – an exploration designed to empower and inform you as you move forward.
Contact us today to arrange a free consultation with a Florida personal injury lawyer.
Turned Upside Down Dissecting Rollover Accidents and Their Devastating Impact
In the realm of motor vehicle accidents, a rollover stands as one of the most harrowing experiences. As the name suggests, a rollover accident is a type of vehicle crash where the vehicle tips over onto its side or roof. Often viewed as more complex and destructive than the common fender-bender, rollovers can range from a car tipping over and landing back on its wheels to a vehicle somersaulting multiple times before coming to a standstill.
To truly comprehend rollover accidents, it's essential to grasp their common causes. Unlike the common misconception that rollovers occur due to high speeds alone, they're often triggered by a variety of factors. Reckless driving, such as abrupt swerving or overcorrection, can lead to an unstable vehicle dynamic and a subsequent rollover. Distracted driving also plays a significant part, where a momentary lapse in concentration can lead to late reactions, precipitating a vehicle's uncontrolled movement.
Interestingly, rollover accidents aren't solely an outcome of driver behavior. Certain car designs, particularly those of high center-of-gravity vehicles like SUVs and trucks, make them more prone to rollovers. Moreover, defective car parts can play a crucial role in such accidents. Faulty tires, brake systems, or suspension components can contribute to a vehicle's instability and increase the risk of a rollover.
The aftermath of rollover accidents is often grim, with the possibility of severe injuries and fatalities being significantly high. The violent nature of these accidents can lead to everything from broken bones and soft tissue injuries to traumatic brain injuries and spinal cord damages. In the worst-case scenario, a fatal car accident can occur, leading to a tragic loss of life.
When one considers the multiple facets of rollover accidents—the complex causality, the potential for serious injuries, and the complications of defective car parts—one can begin to understand their far-reaching impacts. It's in these intricate scenarios that a Florida rollover accident lawyer steps in, unraveling the complexities of the accident and fighting for the victim's rightful compensation. The next section explores this essential role in depth, casting light on how legal expertise is a powerful tool in the quest for justice following a rollover accident.
Our team of dedicated attorneys fight and win for Floridians.
Rollover Accidents and Florida Law
Rollover accidents in Florida fall under a complex set of traffic laws and personal injury statutes. This section dives into these crucial laws, clarifies the role of the Florida Highway Patrol in such cases, and underscores the significant role that The Law Place plays in aiding victims through the legal quagmire.
Florida operates under a "no-fault" insurance system. This means that in the immediate aftermath of a car accident, including rollovers, every party involved must first approach their own insurance company—personal injury protection (PIP) coverage—for reimbursement of medical bills and other losses. However, rollovers often involve severe injuries or fatalities, where the damages incurred might exceed the PIP coverage limits.
In such scenarios, understanding Florida's personal injury law becomes vital. If the injuries sustained are deemed severe enough, or if the rollover accident has resulted in the unfortunate loss of life, victims or their families might qualify to bypass the no-fault system and file a lawsuit against the at-fault party. Here's where the concept of wrongful death lawsuits come into focus. Families of the deceased victims can file such a lawsuit against the negligent driver to recover compensation for medical costs, funeral expenses, lost potential income, and pain and suffering, among other damages.
The Florida Highway Patrol plays an indispensable role in car accidents in the state. They are usually the first responders at an accident scene, ensuring the safety of those involved, collecting key evidence, and creating an official accident report. This report often serves as a pivotal piece of evidence when pursuing a claim.
However, understanding and complying with Florida's intricate laws surrounding rollover accidents can be a daunting task. Here, the experience of a competent Florida rollover accident lawyer from The Law Place is invaluable. Our team of attorneys has an in-depth understanding of Florida's traffic and personal injury laws and are well-equipped to navigate these complexities. The Law Place works tirelessly to ensure justice for rollover accident victims, striving to secure the maximum compensation possible. Our team can negotiate with the insurance company, gather and analyze crucial evidence, build a robust case, and represent you in court if necessary. With The Law Place, you gain a trusted advocate in your quest for justice.
The Insurance Battle – Dealing With Insurance Companies and Adjusters
In the aftermath of a rollover accident, dealing with insurance companies forms a large chunk of the recovery process. This section provides a comprehensive explanation of the insurance coverage for Florida auto accidents, the challenges often encountered when dealing with the at-fault party's insurance company, and the crucial role that insurance adjusters play in car accident claims.
Florida law requires every motorist to carry a minimum of $10,000 in Personal Injury Protection (PIP) coverage and $10,000 in Property Damage Liability (PDL) coverage. PIP in Florida covers 80% of all necessary and reasonable medical expenses, 60% of lost wages, and up to $5,000 in death benefits resulting from a car accident, irrespective of who is at fault. It's important to note that these coverages can be quickly exhausted in the event of a severe rollover accident, necessitating interaction with the at-fault party's insurance company.
Negotiating with the negligent party's insurance company often presents considerable challenges. These companies generally employ tactics aimed at minimizing the payout. They may question the severity of your injuries, assert that your medical treatments were unnecessary or overpriced, or even deny their policyholder's liability outright. In some instances, they may offer a quick, low-ball settlement hoping that victims unfamiliar with the process will accept.
Insurance adjusters play a significant role in car accident claims. They are employed by insurance companies to investigate the accident, evaluate the damage, and determine how much the insurance company should pay. However, it's vital to remember that insurance adjusters work for the insurance company, not for you. Their primary goal is to save money for their company, which can often lead them to undervalue your claim.
Given these challenges, having a proficient Florida rollover accident lawyer on your side can significantly impact your claim. At The Law Place, our attorneys are experienced in dealing with insurance companies and their adjusters. We ensure that our clients are neither manipulated nor pressured into accepting an unfair settlement. Instead, we negotiate assertively with the insurance company, advocating for your rightful compensation. We're skilled in counteracting the tactics insurance companies often employ, bolstering your claim with strong evidence and a solid legal strategy. With us, you have a fair fight.
We're Florida's top litigation team with over 75 years of combined experience
Aftermath of a Rollover – Understanding Compensation Types and Calculations
In the wake of a rollover accident, victims are often burdened with a multitude of costs, ranging from medical bills and car repairs to lost wages. This section offers an in-depth analysis of the types of compensation you can claim after a rollover accident in Florida and how to calculate your potential maximum compensation.
When it comes to the types of damages you can claim, medical expenses represent a significant portion. These costs encompass immediate treatments at the accident scene, emergency room visits, surgeries, and other hospitalization costs, as well as future medical expenses for ongoing treatment or rehabilitation. In severe cases, such as those involving traumatic brain injuries or serious spinal injuries, these expenses can be exorbitantly high.
Lost wages, another significant element of compensation, include any income you lose due to your inability to work while recovering from your injuries. It also covers diminished earning capacity if your injuries prevent you from returning to your previous line of work or affect your future earning potential.
Pain and suffering, though harder to quantify, forms a crucial part of your claim. This term includes physical pain, emotional distress, loss of enjoyment of life, and any significant lifestyle changes resulting from your injuries. Similarly, non-economic damages encompass losses that don't have a clear dollar value, such as emotional anguish and loss of consortium.
The cost of car repairs also forms a significant part of the claim. After a rollover accident, your vehicle may be severely damaged, requiring costly repairs or even total replacement.
Calculating your potential maximum compensation can be complex, as it requires a detailed understanding of both economic and non-economic damages. It's not merely about adding up receipts and pay stubs. An experienced Florida car accident lawyer can help you calculate these damages accurately, ensuring you seek the maximum compensation you're entitled to.
At The Law Place, our car accident attorneys are skilled in evaluating all potential avenues of compensation. We understand the need to restore your financial stability as you recover from the aftermath of a devastating accident. We work tirelessly to ensure car accident victims receive compensation that fully reflects your medical bills, lost wages, pain and suffering, and any other damages you've incurred, helping you get back on your feet.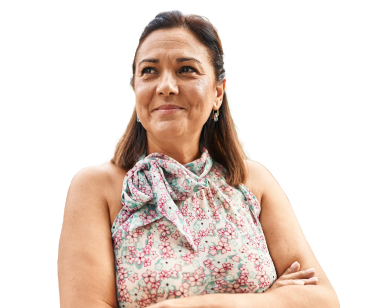 From the initial call to updates on your case status, we are here to get you answers.
Understanding Wrongful Death Claims in Florida
There is no greater tragedy than losing a loved one in a fatal car accident. The profound grief and emotional trauma often eclipse the complexity of legal proceedings following such accidents. However, it is crucial to understand that the law offers recourse in these distressing times through wrongful death lawsuits.
A wrongful death claim in Florida can be initiated when a person dies due to the negligence or wrongful act of another party. In the context of rollover car accidents, this might involve a reckless or drunk driver, a manufacturing defect in the vehicle, or possibly a negligent road construction company.
Undertaking a wrongful death lawsuit is a substantial endeavor, not only emotionally but also legally. This is where the role of a dedicated Florida car accident lawyer becomes vital. With their in-depth knowledge of Florida's wrongful death laws, they can guide bereaved families through the intricate legal maze, helping them understand their rights and potential compensation.
Moreover, experienced car accident attorneys can conduct a thorough investigation, collecting critical evidence, and establishing the fault of the negligent party. They can provide robust representation in court or against the negligent party's insurance company, working tirelessly to recover fair compensation for medical costs, funeral expenses, loss of future income, and non-economic damages like pain and suffering.
While no amount of money can replace a loved one, a successful wrongful death claim can provide much-needed financial relief and a sense of justice to the grieving family.
The Role of Vehicle Type and Condition in Rollover Accidents
Rollover accidents are some of the most dangerous motor vehicle accidents, often leading to severe injuries or fatalities. But did you know that certain vehicle types are more susceptible to rollovers? Or that the condition of a vehicle can dramatically influence the risk of a rollover?
SUVs, vans, and trucks are particularly prone to rollovers due to their high center of gravity. The taller and narrower a vehicle, the more likely it is to roll over in a crash. But smaller vehicles and even motorcycles are not immune, especially under certain conditions like high speeds or sudden maneuvers.
Vehicle condition plays a significant role too. Factors like tire quality and inflation, brake condition, or suspension health can all impact a vehicle's stability. For example, defective tires can blow out at high speeds or during an evasive maneuver, causing the driver to lose control and the vehicle to roll over.
When accidents happen due to defective parts like faulty tires or brakes, victims may have a valid product liability claim against the manufacturer. In such complex cases, a skilled Florida rollover accident lawyer can prove instrumental. They can navigate the intricacies of product liability laws, investigate the accident thoroughly, and hold the responsible parties accountable for their negligence.
Remember, regular vehicle maintenance and adhering to recommended vehicle load limits can help mitigate the risk of rollover accidents. However, if you find yourself a victim of such an accident, seek the counsel of experienced Florida car accident lawyers to understand your legal rights and options.
Standing Your Ground – The Vital Role of a Florida Car Accident Lawyer
Navigating the aftermath of a rollover car accident can be an overwhelming experience, filled with medical appointments, insurance
company negotiations, and legal complexities. Herein lies the crucial role of a Florida car accident lawyer. This segment will shed light on the importance of legal assistance, the scope of an attorney's role in a car accident case, and how their expertise can transform your claim journey.
One of the most challenging aspects following a car accident is dealing with insurance companies. Insurers, backed by their skilled legal teams, often employ strategies aimed at minimizing payout amounts or denying claims. As such, having a seasoned car accident attorney negotiating on your behalf can help you combat these tactics. Your lawyer will ensure that the insurance adjusters do not undervalue your claim and that your rights are protected throughout the negotiation process.
Beyond negotiations, a lawyer plays an instrumental role in the investigation of your accident. They will work diligently to gather critical evidence, such as photographs of the accident scene, witness testimonies, and expert analysis, to build a robust case. They can also help uncover important details like distracted driving or reckless driving that might have contributed to the accident.
Another essential part of a lawyer's role is proving negligence. In Florida, the at-fault party is responsible for the damages caused by the accident. Your lawyer will work to demonstrate that the negligent party's actions or inactions led to the accident, thereby securing your right to compensation.
For victims worried about the cost of hiring legal aid, it's important to understand that many Florida car accident lawyers, including those at The Law Place, operate on a contingency fee basis. This means that you do not pay unless they win your case. This arrangement ensures that legal services are accessible to everyone, regardless of their financial situation.
Before committing to a legal representative, victims are often offered a free consultation. This initial meeting provides an opportunity to understand the potential for a claim, the lawyer's approach to your case, and how they can assist in securing maximum compensation. It is a crucial step in finding a legal representative who suits your needs.
In complex car accident cases, such as rollovers, the involvement of national trial lawyers can make a significant difference. These attorneys bring a wealth of experience and resources to the table, ensuring that your case is thoroughly prepared and robustly represented, even when faced with the most challenging circumstances. The Florida car accident attorneys here at the Law Place are trial tested and ready to fight your truck, motorcycle of car accident claim.
At The Law Place, our team of Florida car accident lawyers is committed to providing comprehensive legal support to car accident victims. We offer free consultations, work on a contingency fee basis, and have national trial lawyers ready to take on complex cases. Our goal is to help you navigate the turbulent aftermath of a rollover accident and secure the compensation you rightly deserve.
Breaking it Down – FAQs on Rollover Accidents
What common car accident injuries are associated with rollover accidents?
Rollover accidents often result in severe injuries due to the violent nature of the crash. Injuries may range from broken bones and soft tissue injuries to more serious conditions like traumatic brain injuries. It's crucial to seek immediate medical treatment to ensure your injuries are properly documented and treated.
What role does distracted driving or reckless driving play in a rollover accident?
Both distracted and reckless driving significantly increase the risk of a rollover accident. Speeding, sudden turns, or using a phone while driving can lead to a loss of vehicle control, causing it to roll over.
How can I recover damages for my medical bills, lost income, and pain and suffering after a rollover accident?
You can recover these damages by filing a personal injury claim against the at-fault party. A Florida rollover accident lawyer can assist you in compiling the necessary evidence, calculating damages, and negotiating with the negligent driver's insurance company to maximize your compensation.
What if the accident occurred due to a defective car part?
In such cases, you may have a product liability claim against the manufacturer of the defective part. This could result in recovering compensation beyond what's offered by insurance coverage.
Can I still file a car accident claim if the accident was partially my fault?
Florida follows a pure comparative negligence rule, which means you can recover compensation even if you were partially at fault for the accident. However, your compensation will be reduced by your percentage of fault.
Remember, it's important to consult with a skilled Florida car accident attorney following a rollover accident. The Law Place offers a free consultation to discuss your case, potential compensation, and how we can help navigate the legalities of your claim. Your journey to recover compensation for your losses begins with reaching out to our dedicated team of attorneys.
What is the statute of limitations for car accident cases in Florida?
In Florida, you generally have two years from the date of the car accident to file a personal injury lawsuit. For wrongful death claims, the timeframe is generally two years from the date of the death. However, there may be exceptions or nuances depending on the specifics of your case. It's crucial to consult with a Florida car accident attorney to understand these deadlines accurately.
If the accident was partly my fault, can I still recover damages?
Comparative fault in personal injury cases in Florida changed in 2o23, with the reform of House Bill (HB) 837. This means that if you are partially at fault, you can still recover damages, but your compensation will be reduced by your percentage of fault. For example, if you were found to be 20% at fault, your compensation would be reduced by 20%. However, under these laws, if you are found to be 50% or more at fault, you will be unable to claim. An experienced car accident attorney can help you understand how this law might affect your claim.
How is pain and suffering calculated in a car accident case?
Calculating pain and suffering is often complex because it involves placing a monetary value on something subjective. Some methods involve assigning a "multiplier" to the sum of your economic damages (medical bills, lost wages, etc.) based on the severity of your injuries. Others might involve a per diem approach. A knowledgeable Florida car accident lawyer can guide you through this process.
What is a contingency fee basis?
A contingency fee basis means that your attorney's fees are contingent on the outcome of your case. If your attorney is unable to secure compensation for you, you do not owe them any legal fees. Most Florida car accident lawyers operate on a contingency fee basis, allowing victims to seek justice without worrying about upfront legal costs.
What are the most common causes of rollover accidents?
Rollover accidents are typically caused by a variety of factors, including vehicle type, speed, alcohol impairment, distracted driving, and location. For instance, taller vehicles like SUVs and vans have a higher center of gravity, making them more prone to rollovers. High-speed collisions, particularly on rural roads with less stringent traffic enforcement, can also lead to rollovers. Lastly, driver behavior, such as drunk or distracted driving, plays a significant role in these types of accidents.
The Law Place – Rollover Lawyers With a Stellar Reputation
When a rollover accident happens in Florida, it is an overwhelming and daunting experience. The repercussions of such an accident can be far-reaching, impacting victims' lives on multiple levels – physically, emotionally, and financially. It is crucial, in the face of this turmoil, to remember that you have legal rights and options.
Florida law provides avenues for car accident victims to seek compensation for their damages. However, the legal landscape can be complex, and going against insurance companies can be challenging. They are businesses that seek to minimize payouts and may not fully represent your interests.
That's where a Florida rollover accident lawyer comes in. An experienced attorney from The Law Place understands the intricacies of Florida law and the tactics of insurance adjusters. They will thoroughly investigate your case, establish liability, and aggressively negotiate with the insurance company for maximum compensation.
If you've suffered serious injuries, incurred hefty medical bills, or have lost a loved one in a fatal car accident, pursuing a claim is not just about seeking compensation. It's about seeking justice. It's about holding negligent parties accountable for their actions.
In the end, it's essential to understand that while rollover accidents can be devastating, you're not alone. Legal help is available. Don't let the fear of complex legal procedures or high legal fees deter you from fighting for your rights. Most Florida car accident attorneys operate on a contingency fee basis, meaning you only pay when you win.
In the aftermath of a car crash, take a moment to understand your situation and your rights. Reach out for a free consultation with a competent car accident attorney. The road to recovery may be long and hard, but with the right support and legal assistance, you can make it through and secure the justice you deserve.