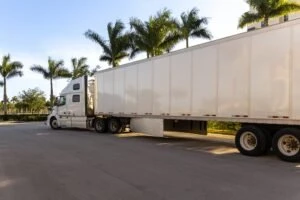 Florida, a state known for its sprawling metropolitan areas, bustling highways, and heavy traffic, is no stranger to truck accidents. When commercial giants like Sysco are part of the equation, the stakes become much higher. The severity of these accidents due to the size and weight of Sysco's large trucks often result in serious injuries or even fatal outcomes. In these tragic events, a Sysco truck accident lawyer in Florida can make all the difference in navigating the complex legal aftermath.
Sysco, an international corporation supplying food products to restaurants, healthcare facilities, and educational institutions, operates a vast fleet of trucks on Florida's roads. Given the company's large-scale operations, it is unfortunately not uncommon for Sysco trucks to be involved in traffic accidents. These accidents can leave victims with devastating injuries, astronomical medical bills, and a plethora of unanswered questions about their legal rights and next steps.
In the wake of such an accident, the victims or their families are left to contend with more than just physical pain and emotional distress. There's also a considerable financial burden that can follow. Medical expenses, rehabilitation costs, lost wages due to time off work—all these add to the mounting stress following an accident. It's under these circumstances that having a Florida truck accident lawyer becomes crucial.
Legal proceedings involving truck accidents, especially with a commercial behemoth like Sysco, can be intricate and overwhelming. Trucking companies often have extensive resources and seasoned defense lawyers at their disposal. Hence, it's imperative for victims to level the playing field with equally competent legal representation. Here's where the role of a seasoned Sysco truck accident lawyer becomes indispensable.
Navigating the legal labyrinth following a truck accident isn't something victims should undertake alone. The right legal assistance can guide victims through filing a Florida truck accident claim, collecting and presenting critical evidence, negotiating with insurance companies, and ultimately securing rightful compensation.
If you or a loved one have been involved in a truck accident in Florida, particularly with a Sysco truck, it's important to take immediate action. At The Law Place, we understand the severity of your situation and are ready to fight on your behalf. Our team of skilled truck accident lawyers has the experience, knowledge, and dedication needed to handle the complexities of your case.
We are committed to advocating for your rights and ensuring you receive the compensation you deserve. From the moment you engage our services, we'll work tirelessly to investigate the circumstances of the accident, gather the necessary evidence, negotiate with insurance companies, and if necessary, take the case to court.
Contact The Law Place today for a free consultation with a Florida personal injury lawyer. Let us handle your legal battles, so you can focus on your recovery. Remember, time is of the essence in these cases, and the sooner we can start working on your case, the better your chances of receiving maximum compensation.
Understanding Sysco and Its Operations
Sysco Corporation is a multinational company based in the United States that markets and distributes a broad spectrum of food products to a wide array of establishments, including restaurants, hospitals, and schools. The company's operations stretch across the globe, with over 330 distribution facilities worldwide, making it a leading player in the food service industry.
A company of this magnitude relies heavily on its fleet of commercial vehicles to maintain its supply chain, and Sysco's large trucks are a common sight on Florida's roads and highways. These vehicles range from smaller delivery trucks to large semi-trucks and tractor-trailers. The company's vast network of operations and extensive use of large commercial vehicles, unfortunately, means accidents involving Sysco trucks are not uncommon in Florida.
The severity of a truck crash can vary significantly based on numerous factors, such as the size and weight of the truck, the speed at which the accident occurred, and the other vehicles involved. In many cases, accidents involving Sysco's large trucks can result in serious injuries, given the sheer size and weight disparity between commercial trucks and typical passenger vehicles.
Given the potential for catastrophic outcomes, it's imperative that all truck drivers, including those driving for Sysco, adhere strictly to the rules of the road and maintain a high standard of care. This includes abiding by specific regulations set by the Federal Motor Carrier Safety Administration (FMCSA) and the Florida Department of Transportation (FDOT). These rules cover a broad range of areas, including driver fatigue, drug and alcohol testing, vehicle maintenance, and driving hours.
However, despite the extensive rules and regulations, truck accidents still happen. Driver error – whether due to fatigue, distracted driving, or inattentive driving—often plays a significant role in these accidents. Other times, mechanical failures, improper loading, or lack of adequate maintenance could be the cause.
When a Sysco truck accident occurs, it's not only the truck driver who may be held accountable. Depending on the circumstances of the accident, multiple parties may be held liable, including the truck owner, the trucking company, or even the company responsible for maintaining the truck.
Given the complexities of truck accident cases, particularly when it involves large trucking companies like Sysco, it becomes essential to enlist the help of a Sysco truck accident lawyer in Florida. An experienced lawyer can thoroughly investigate the accident, identify all at-fault parties, and ensure that your rights are adequately protected.
The aftermath of a Sysco truck accident can be overwhelming and challenging to navigate. But remember, you do not have to go through this alone. At The Law Place, we are committed to providing you with the best possible legal representation. Our team of experienced truck accident lawyers is ready to help you every step of the way. We will work tirelessly to ensure that you receive the compensation you deserve, allowing you to focus on your recovery.
The stakes are high in a Sysco truck accident case, but with the right legal team on your side, you can rest assured that your case is in capable hands. If you or a loved one has been involved in a Sysco truck accident, don't hesitate to contact The Law Place today. We're here to help.
Our team of dedicated attorneys fight and win for Floridians.
Understanding the Causes of Sysco Truck Accidents
A comprehensive understanding of the causes of Sysco truck accidents can assist victims and their attorneys in establishing liability. Often, these accidents result from a combination of various factors. Let's delve into the most common causes.
Driver Error
Driver error is one of the most common causes of truck accidents, and Sysco truck drivers are no exception. Exhaustion, distractions, speeding, or operating the vehicle under the influence of alcohol or drugs can lead to fatal errors on the road. Overlooking traffic signs, tailgating, and making reckless maneuvers also contribute to truck accidents.
Violations of Federal Motor Carrier Safety Administration (FMCSA) Regulations
Trucking companies and their drivers are expected to adhere strictly to FMCSA regulations. These rules cover aspects like Hours of Service (limiting driving hours to prevent fatigue), regular vehicle maintenance, drug and alcohol testing, and accurate record-keeping. Any violation can lead to catastrophic accidents.
Poor Vehicle Maintenance
All commercial trucks, including Sysco's fleet, require regular maintenance to ensure they are in optimal working condition. A neglected issue, such as brake failure, tire blowout, or engine failure, can lead to severe accidents. It is the responsibility of the trucking company to ensure their fleet is well-maintained and safe for use.
Improper Cargo Loading
A truck carrying improperly loaded or unsecured cargo can pose a significant hazard. Overloading or uneven distribution of weight can cause the truck to tip over or the driver to lose control, particularly during turns or when braking.
Lack of Training
Driving a large commercial vehicle requires specialized skills and training. If a driver lacks appropriate training, they may struggle to respond appropriately to various situations on the road. A lack of training may result in drivers being unable to navigate safely through complex traffic situations or weather conditions.
External Factors
Sometimes, factors beyond the control of the driver or trucking company can contribute to accidents. These include adverse weather conditions, poor road conditions, or the actions of other drivers. However, even in these cases, a comprehensive investigation may reveal instances of negligence, such as a failure to respond appropriately to changing road or weather conditions.
The Role of a Sysco Truck Accident Lawyer in Florida
A Sysco truck accident lawyer can play numerous roles in your case, from investigating the accident to representing your interests in court. Let's take a detailed look at the significance of an attorney in such a situation.
Investigation and Gathering Evidence
Post-accident, it's vital to gather as much information as possible to understand how the accident happened and who is responsible. Your lawyer will oversee this investigation, collecting crucial evidence from the accident scene, truck driver logs, truck company records, and eyewitness accounts. They can also engage accident reconstruction experts to help establish the sequence of events leading to the accident.
Determining Liability
Identifying the liable parties in a truck accident case can be complex due to the involvement of multiple parties. It could be the truck driver, the trucking company, the maintenance provider, or even the truck manufacturer. A skilled attorney will dissect every detail to establish fault accurately.
Filing Your Claim
Once the evidence has been gathered and liability determined, your lawyer will prepare and file your accident claim against the at-fault party or parties. This claim will detail your injuries, the evidence against the defendant(s), and the compensation you seek.
Negotiating with Insurance Companies
Negotiating with insurance companies can be tricky. They often use tactics to devalue your claim or deny it outright. An experienced truck accident attorney knows how to counter these tactics, negotiating aggressively to ensure you receive the compensation you deserve.
Taking Your Case to Trial
If a fair settlement cannot be reached, your lawyer will be prepared to take your case to court. They will present the collected evidence, argue your case passionately, and strive to convince the jury of your entitlement to compensation.
A competent Sysco truck accident lawyer in Florida is instrumental in navigating this complex process. At The Law Place, our lawyers have the expertise and experience to handle the intricacies of a truck accident lawsuit. We understand the strategies and tactics used by trucking companies and their insurers. Our lawyers are committed to fighting relentlessly for the compensation you deserve.
If you or a loved one has been involved in a Sysco truck accident in Florida, do not hesitate to seek legal help. The first step to pursuing your rightful compensation is to contact our law firm for a free consultation. The Law Place is here to provide you with the legal advice and representation you need during this challenging time. Let us help you seek justice.
We're Florida's top litigation team with over 75 years of combined experience
Importance of Filing a Truck Accident Lawsuit
Experiencing a truck accident is a devastating and life-altering event. The sheer size and weight of a commercial truck, such as those operated by Sysco, can lead to severe and debilitating injuries. These can range from broken bones and spinal cord injuries to traumatic brain injuries and even fatal injuries. The aftermath of such an accident not only brings physical pain but can also lead to financial strain and emotional trauma.
In such situations, filing a truck accident lawsuit becomes imperative. A successful claim can provide financial relief to victims and their families, helping them navigate through this challenging period. While no amount of compensation can undo the physical pain and emotional distress, it can certainly aid in recovery and help secure a better future.
One of the immediate advantages of filing a lawsuit is the potential to recover medical expenses. Severe injuries require extensive and sometimes ongoing medical treatment. Costs can accumulate quickly, encompassing emergency room visits, surgeries, medication, physiotherapy, and even psychological counseling. A successful lawsuit can provide victims with the necessary funds to cover these medical bills, ensuring they receive the treatment required without worrying about how to pay for it.
Beyond medical costs, a lawsuit can also compensate for lost wages. If injuries from the accident force you to take time off work or impair your ability to work permanently, the lost income can significantly impact your financial stability. Compensation for lost wages seeks to mitigate this financial burden, helping you maintain a semblance of normality in your financial life.
A Sysco truck accident lawsuit also considers non-economic damages. These include compensation for pain and suffering, mental anguish, and loss of enjoyment of life. In essence, these damages aim to provide a measure of financial relief for the physical pain and emotional distress that often accompany such accidents.
In the unfortunate event of fatal injuries, a wrongful death claim may be filed. Losing a loved one in a truck accident is a traumatic experience. While no monetary value can equate to the loss of a life, a wrongful death lawsuit can provide financial support during a period of grief. It covers funeral and burial expenses, loss of consortium, and the loss of future earnings and benefits of the deceased.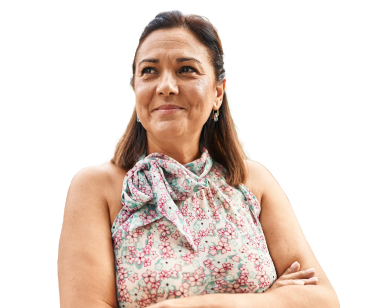 From the initial call to updates on your case status, we are here to get you answers.
The Legalities and Challenges Involved
In Florida, like any other state, truck accidents are governed by specific legal principles and regulations. These rules define the rights and obligations of the parties involved and determine the remedies available to truck accident victims. A Sysco truck accident lawyer in Florida would be familiar with these laws and regulations, making them ideally suited to handle such cases.
One fundamental principle is the doctrine of negligence. A truck driver or a trucking company can be held liable if they failed to exercise reasonable care, and that failure caused the victim's injuries. Proving negligence involves showing that the defendant owed a duty of care, breached that duty, and caused the plaintiff's injuries as a result.
Commercial truck drivers are subject to specific Federal and state regulations designed to promote safety. For instance, the Federal Motor Carrier Safety Administration (FMCSA) imposes limits on driving hours to prevent accidents caused by driver fatigue. Violations of these regulations can be evidence of negligence.
However, establishing liability in a truck accident case can be challenging. Multiple parties may share responsibility, including the truck driver, the trucking company, a maintenance provider, and a truck manufacturer. In some cases, even the victim might bear some fault for the accident, which could reduce their compensation under Florida's comparative negligence rule.
One of the most significant challenges in a truck accident case is dealing with the insurance company. Insurance companies often deploy tactics to minimize their payouts, such as questioning the severity of the victim's injuries, attributing fault to the victim, and offering quick, lowball settlements. A Sysco truck accident lawyer can counter these tactics and fight for the compensation you deserve.
Another challenge is the statute of limitations. In Florida, the general deadline for filing a personal injury lawsuit is two years from the date of the accident. However, exceptions can shorten or extend this deadline, so it's vital to consult a lawyer as soon as possible after the accident to protect your rights.
sysco truck accident lawyer florida, faq
Why are Sysco truck accidents different from regular auto accidents?
Florida truck accidents involving commercial companies like Sysco typically result in more severe injuries due to the size and weight of the commercial vehicles involved. A semi-truck accident is often much more serious than a simple car accident for example. Moreover, these accidents often involve multiple parties, including the trucking company, the truck driver, and the truck's manufacturer, making the legal proceedings more complex.
How soon should I file a truck accident lawsuit?
It's crucial to contact a Sysco truck accident lawyer in Florida as soon as possible after the trucking accident. The State of Florida has a four-year statute of limitations for personal injury lawsuits, starting from the date of the accident. However, evidence can be lost or become less reliable over time, so immediate action is beneficial. The sooner you involve your Florida truck accident attorney, the better.
What if the truck driver was not at fault?
Trucking accidents can be caused by numerous factors other than driver error, such as mechanical failure or improper loading. A thorough investigation can identify all at-fault parties. Even if the driver wasn't at fault, the trucking company or other parties may be held liable.
How much can I expect to receive in compensation?
The amount of compensation varies from case to case, depending on factors like the severity of the injuries, the extent of medical bills, and lost wages. Your lawyer can provide an estimation after reviewing your case details.
Do I really need a lawyer for my truck accident case?
Yes. Given the complex nature of truck accident cases involving large companies like Sysco, having a skilled and experienced lawyer significantly increases your chances of receiving a fair compensation. A lawyer can gather evidence, negotiate with insurance companies, and represent you in court if necessary.
Remember, if you have any further questions or need more in-depth legal advice, the team at The Law Place is just a call away. We understand the impact of a Sysco truck accident on your life, and we're here to help you navigate the legal process and seek the compensation you deserve. Contact us today for a free consultation.
Why Choosing The Law Place as Your Sysco Truck Accident Lawyer in Florida is the Right Decision
Semi truck accidents, particularly those involving large commercial fleets like Sysco, can have devastating effects on those involved. Injuries can be severe, medical bills can pile up, and the ensuing legal process can be overwhelming and confusing. It's during these times that you need a trusted, experienced, and dedicated advocate on your side.
Our team at The Law Place, as your chosen Florida truck accident lawyers, understands the weight of the situation and is committed to providing comprehensive legal support throughout your case. Our practice has been built on empathy, diligence, and an unwavering commitment to our clients' well-being. We will leverage our experience in dealing with large trucking companies, insurance firms, and complex truck accident cases to represent your best interests.
Remember, the first step towards securing your rightful compensation is understanding that you don't have to navigate these troubled waters alone. Reach out to The Law Place today and let our team guide you through this challenging process. Together, we can ensure your rights are protected, and you receive the compensation you deserve following your Sysco truck accident. We're just a call away.