Florida, well-known for its year-round sunshine, is a paradise for pedestrians, yet it also harbors an unsettling statistic. It has one of the highest rates of pedestrian accidents in the nation. Whether walking for leisure, commuting to work, or enjoying the picturesque scenery, pedestrians are an integral part of Florida's landscape. However, the sad reality is that numerous pedestrians face severe injuries or even lose their lives due to negligent drivers every year.
This is where a Florida pedestrian accident lawyer comes in. Handling the aftermath of a pedestrian accident can be overwhelming – it's a whirlwind of medical bills, insurance company disputes, potential lost wages, and emotional trauma. A skilled Florida personal injury lawyer not only guides you through this labyrinth but also helps you fight for the justice and compensation you rightfully deserve. Having an attorney by your side is not merely a choice; it's a necessity to ensure your rights are protected in these complex situations.
At The Law Place, we understand the gravity of these incidents and the profound impact they have on the lives of victims and their families. Our team of dedicated lawyers, including experienced pedestrian accident attorneys, strive to provide exceptional legal assistance, making the pursuit of justice less daunting for those affected by such unfortunate incidents. With a robust knowledge of Florida pedestrian accident law and a fierce commitment to our clients, we stand ready to navigate the intricate legal landscape on your behalf.
Pedestrian Accidents in Florida
Pedestrian accidents represent a troubling trend in Florida, often resulting in severe injuries or fatalities. They occur under various circumstances and for a myriad of reasons. Common causes of such accidents include distracted driving, drunk driving, failure to obey traffic laws, speeding, and not yielding the right of way to pedestrians. These incidents can occur anywhere pedestrians and vehicles coexist, from bustling city intersections and residential neighborhoods to parking lots and quiet suburban streets.
Understanding traffic laws is paramount to both pedestrian safety and the resolution of pedestrian accident cases. Florida law clearly delineates the responsibilities of both drivers and pedestrians. For example, drivers are required to yield to pedestrians at crosswalks, and pedestrians are expected to follow traffic signals. Violations of these laws not only jeopardize safety but also serve as substantial evidence of negligence in pedestrian accident claims.
Pedestrian accidents often result in severe injuries given the lack of protection pedestrians have compared to vehicle occupants. These injuries can range from broken bones and traumatic brain injuries to spinal cord injuries and, in the most tragic circumstances, wrongful death. The aftermath of such accidents extends beyond the immediate physical trauma, often leading to long-term medical treatment, rehabilitation, or permanent disability. Hence, understanding the nuances of pedestrian accidents and their impacts is crucial for victims seeking justice and compensation.
Our team of dedicated attorneys fight and win for Floridians.
Florida Traffic Laws and Pedestrian Accidents
Florida traffic laws encompass regulations that specifically address pedestrian safety, aiming to protect this vulnerable group of roadway users. Key rules include drivers' obligation to stop for pedestrians in crosswalks, yield the right of way to pedestrians on sidewalks, and exercise due caution to avoid collisions with pedestrians at all times.
Drivers bear a significant responsibility to obey these traffic laws. Negligence, such as distracted or drunk driving, failure to yield, and speeding, can lead to severe consequences for pedestrians. Notably, Florida law operates under a "no-fault" insurance system, but serious pedestrian injuries can allow victims to step outside this system and seek damages directly from the at-fault party.
Negligent drivers can be held liable for pedestrian accidents in several scenarios. For instance, if a driver disregards a red light or stop sign and hits a pedestrian legally crossing at a crosswalk, the driver would likely be held liable. Similarly, a driver failing to yield to a pedestrian on a sidewalk, or not slowing down in a school zone during designated hours, could be held accountable for any ensuing accident. This liability becomes a pivotal factor in establishing a strong pedestrian accident claim.
Consequences of Pedestrian Accidents
Pedestrian accidents can result in serious physical, emotional, and financial strain on victims and their families. The physical consequences often involve severe injuries, such as broken bones, traumatic brain injuries, or even life-threatening injuries that require immediate and ongoing medical attention. These injuries may necessitate various forms of treatment, including surgery, physical therapy, medication, and possibly long-term care.
The emotional aftermath of a pedestrian accident should not be overlooked. Victims may suffer from post-traumatic stress disorder (PTSD), depression, anxiety, and other psychological conditions that impact their daily life and overall wellbeing. These emotional traumas require mental health care and support, further increasing the total impact of the accident on the victims.
From a financial perspective, these accidents can lead to significant economic hardship. The cost of medical treatment, physical therapy, and other healthcare services can quickly accumulate, resulting in burdensome medical bills. Additionally, if a victim's injuries prevent them from working, either temporarily or permanently, they may face lost wages. This loss of income can further exacerbate financial stress, affecting not only the injured pedestrian but also their family, who may depend on their income for support.
All these consequences underline the importance of pursuing a pedestrian accident claim, to seek compensation that can help to alleviate these burdens and aid in the victim's recovery process.
We're Florida's top litigation team with over 75 years of combined experience
The Role of Insurance Companies in Pedestrian Accidents
When a pedestrian accident occurs, the injured party or their family will typically file an insurance claim to seek compensation for their injuries and related expenses. This process involves the driver's insurance company or, in some cases, the injured pedestrian's insurance company if the driver is uninsured or underinsured.
Filing an insurance claim might seem straightforward, but it often becomes a complicated process, particularly when dealing with the other party's insurance company. These companies have their own interests to protect, and as such, they may employ various tactics to limit the amount they payout. This could involve disputing the extent of your injuries, arguing about who was at fault, or delaying the claim process. In some unfortunate instances, insurance companies might even outright deny valid claims.
As the victim of a pedestrian accident, it's crucial to remember that the insurance company is not on your side. Their goal is to pay as little as possible, not to provide you with the fair compensation you deserve. This underscores the importance of having an experienced Florida pedestrian accident attorney to handle the claim process for you.
Having a skilled pedestrian accident lawyer by your side can help ensure that your rights are protected during the claim process. They can effectively navigate the complexities of insurance claims, negotiate with the insurance company on your behalf, and tirelessly fight for fair compensation that truly reflects the extent of your injuries and other losses. This legal support from these Florida pedestrian accident lawyers can prove invaluable in standing up to insurance companies and striving for the maximum compensation you are entitled to from your personal injury claim.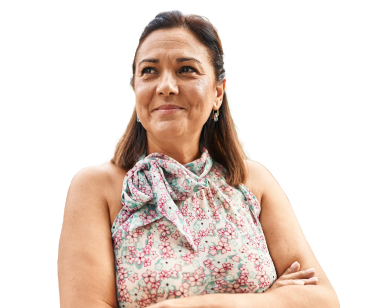 From the initial call to updates on your case status, we are here to get you answers.
The Important Role a Florida Pedestrian Accident Lawyer Will Play in Your Case
When you're the victim of a pedestrian accident, the aftermath can be overwhelming. Between dealing with serious injuries, mounting medical bills, and the emotional toll of the incident, it can be hard to know where to turn. This is where a Florida pedestrian accident lawyer steps in.
A skilled pedestrian accident lawyer has the knowledge and expertise to navigate the complex legal landscape that follows such an accident. They understand Florida pedestrian accident law inside and out, and they can guide you through each step of the legal process. From understanding the specifics of your pedestrian accident case to interpreting complicated traffic laws and regulations, your attorney is an essential ally.
One of the key roles of a Florida pedestrian accident attorney is helping you navigate insurance claims. As mentioned earlier, dealing with insurance companies can be a daunting task. These companies often employ tactics designed to minimize the amount they have to pay out, and without legal guidance, you may end up accepting far less than you deserve. Your attorney can advocate for you, negotiating with the insurance company to ensure you receive fair compensation.
In addition to assisting with insurance claims, your lawyer will also gather crucial evidence to support your case. This could include police reports, witness testimonies, surveillance footage, and medical records. This evidence can prove invaluable in establishing the other party's negligence and demonstrating the full extent of your injuries and other damages.
Should it become necessary, your attorney can guide you through the process of filing a personal injury lawsuit. While many pedestrian accident cases are resolved through insurance claims, sometimes a lawsuit is the best or only way to obtain the compensation you need. In such situations, your attorney will guide you through each step of the process, from filing the initial complaint to presenting your case in court.
Having a Florida pedestrian accident attorney on your side can also provide a sense of reassurance during a difficult time. They can answer any questions you might have, explain your legal options in clear and understandable terms, and provide you with the guidance you need to make informed decisions about your case.
Lastly, it's important to note that having legal representation can influence the outcome of your case. Studies have shown that injured individuals who hire an attorney typically receive higher settlements than those who attempt to handle their cases on their own. This is because experienced pedestrian accident attorneys know how to accurately value claims, negotiate with insurance companies, and present compelling cases in court.
The Claim Process for Pedestrian Accidents
Navigating the legal aftermath of a pedestrian accident can be daunting, particularly when dealing with the physical and emotional toll of such an event. However, understanding the claim process can make this challenging time slightly more manageable.
The first step in the pedestrian accident claim process is to seek medical attention immediately following the accident. This is critical not only for your health but also for establishing a link between the accident and your injuries. Detailed medical records can serve as valuable evidence in your case, outlining the extent of your injuries and the necessary medical treatment.
After ensuring your immediate medical needs are addressed, you should promptly report the accident to the appropriate law enforcement agency. They will create an official report of the accident, which can serve as another crucial piece of evidence in your claim. Also, inform your own insurance company about the accident as soon as possible, but remember to be cautious in your interactions with them and avoid making any statements that could be used against you later.
Next, consider consulting with a Florida pedestrian accident lawyer. They can guide you through the complexities of the legal process, helping you understand your rights and options. Your attorney will gather the necessary evidence, negotiate with the insurance company or companies involved, and advocate for your best interests.
In terms of compensation, several categories may apply in a pedestrian accident claim:
Medical Expenses
Medical expenses constitute a significant portion of the compensation sought in pedestrian accident claims. These expenses are not limited to the initial emergency care or hospitalization costs. Rather, they extend to encompass a wide range of medical costs associated with the accident. This could include costs of surgery, hospital stays, doctor visits, diagnostic tests, prescription medications, medical equipment, and even the cost of travel to and from the hospital or clinic.
Additionally, in severe cases, victims might require ongoing or future treatment. This could involve long-term rehabilitative therapy, home healthcare, or other continuing medical treatments. In some cases, victims may need to undergo multiple surgeries over an extended period or might require psychological counseling to deal with the emotional trauma of the accident. All these expenses can be included as part of the medical expenses claim. An experienced Florida pedestrian accident lawyer can help accurately estimate these costs and ensure you seek the full amount of compensation you deserve.
Lost Wages
Pedestrian accidents often result in severe injuries, leaving victims unable to return to work for an extended period. In some cases, the injuries may permanently impair the victim's ability to earn a living. Compensation for lost wages caters to the income that the victim has lost during the recovery period. This compensation aims to put the victim in the same financial position they would have been in had the accident not occurred.
However, lost wages do not only refer to the actual earnings lost but can also include loss of earning capacity. If a victim's injuries prevent them from returning to their previous job, require them to take a lesser-paying job, or hinder their career progression, they can seek compensation for this diminished earning capacity. Calculating lost wages and lost earning capacity can be complex and usually requires expert input from economists or financial experts.
Pain and Suffering
Unlike medical expenses or lost wages, pain and suffering damages are non-economic, meaning they don't have a direct, easily calculable financial cost. They account for the physical pain, mental anguish, emotional distress, loss of enjoyment of life, and other psychological impacts of the accident and the resulting injuries.
These damages recognize that a pedestrian accident impacts more than just a victim's financial situation; it also affects their overall quality of life. Pain and suffering damages can vary greatly from case to case as they are highly subjective and depend on the specific circumstances of each victim. Because these damages can be substantial, insurance companies often fight them aggressively. As such, a Florida pedestrian accident lawyer's knowledge is critical in presenting a strong case for pain and suffering compensation.
In some unfortunate circumstances, a pedestrian accident might result in fatal injuries. If a loved one was killed in such an accident, surviving family members may be eligible to file a wrongful death claim. This can provide compensation for funeral expenses, loss of companionship, and other losses related to the death.
The claim process can vary significantly depending on the specifics of the case, so having a knowledgeable Florida pedestrian accident attorney guide you through can be invaluable. They can help you understand what to expect and ensure you are adequately prepared for each step along the way.
Why Pick The Law Place as Your Chosen Representation?
When dealing with the aftermath of a pedestrian accident, having a reliable and experienced legal team on your side can make a significant difference. The Law Place is a renowned law firm with a stellar reputation in handling pedestrian accident cases in Florida. Our team of Florida pedestrian accident lawyers has the knowledge, experience, and commitment to help you through this difficult time and fight for the justice you deserve.
The Law Place is not just a law firm; we are a team that believes in the power of collaboration. Our attorneys work together, combining their individual knowledge and skills to build a strong case for each client. This collective approach allows us to create unique strategies tailored to the specifics of each case, thereby increasing the chances of securing maximum compensation for our clients.
Our attorneys are not only well-versed in Florida pedestrian accident law but also have years of practical experience in handling such cases. They understand the various facets of these cases, from determining fault and establishing negligence to assessing damages and negotiating with insurance companies.
Over the years, The Law Place has amassed an impressive track record of successful pedestrian accident cases. Our clients' testimonials speak volumes about our commitment to securing fair compensation for our clients. With our law firm, you are not just a case number. We understand the personal toll of a pedestrian accident, and we aim to provide not only legal support but also emotional support during these challenging times.
Among our experienced pedestrian accident attorneys is David Haenel, an esteemed legal practitioner who has been recognized for his outstanding contributions to the field. His determination and dedication to serving accident victims have led to numerous successful verdicts and settlements, earning him the respect of his clients and peers alike.
Choosing The Law Place as your Florida pedestrian accident lawyer means choosing a firm that is dedicated to your case. We operate on a contingency fee basis, which means you pay us nothing unless we win your case. This underscores our commitment to our clients and our confidence in our ability to deliver results.
With The Law Place, you are choosing more than just a law firm; you are choosing a dedicated partner who will stand by your side, fight for your rights, and strive for the justice and compensation you deserve. Our initial consultation is free and without any obligation, giving you a risk-free opportunity to understand how we can help you. Your journey to justice starts with a single step, so contact us today, and let us guide you through the legal process.
FAQ Section
What steps should I take immediately after a pedestrian accident?
Immediately after a pedestrian accident, you should prioritize seeking medical attention. Even if you don't feel severely injured, it's important to get checked out as some injuries may not manifest immediately. Afterward, if possible, try to document the scene, gather contact information from the driver and any witnesses, and file a police report. This evidence will be crucial for your pedestrian accident claim.
Why do I need a Florida pedestrian accident lawyer?
Navigating the legal and insurance landscape following a pedestrian accident can be overwhelming, particularly when you're trying to recover from injuries. A skilled pedestrian accident lawyer can represent your interests, negotiate with insurance companies, gather crucial evidence, and help ensure you receive the compensation you deserve.
How do I deal with insurance companies?
Dealing with insurance companies can be challenging. They often try to minimize your claim or shift the blame onto the pedestrian. Remember, you're not required to accept the initial offer, and it's often advisable to seek legal counsel before making any statements or signing any documents provided by the insurance company.
What compensation can I seek after a pedestrian accident?
Victims of pedestrian accidents can seek compensation for medical expenses, lost wages, pain and suffering, property damage, and more. In fatal cases, a wrongful death claim can be filed. Your Florida pedestrian accident lawyer can help you understand what types of compensation you may be entitled to.
How long do I have to file a claim?
In Florida, the statute of limitations for personal injury cases, including pedestrian accidents, is typically four years from the date of the accident. However, there may be exceptions to this rule depending on the specifics of the case, so it's best to consult with a lawyer to understand your legal rights and deadlines.
Can I file a claim if I was partially at fault for the accident?
Yes. Florida follows a "modified comparative negligence" rule, which means you can still recover damages even if you were partially at fault. However, your compensation will be reduced by your percentage of fault. You will also be unable to claim if you were found to be 50% or more at fault.
Remember, each pedestrian accident case is unique and has its own set of circumstances. Therefore, for specific guidance and legal advice, it's best to reach out to a Florida pedestrian accident lawyer directly.
Walking Towards Justice After Pedestrian Accidents in Florida
When pedestrian accidents occur in Florida, it can be a challenging journey, laden with physical suffering, emotional distress, and financial instability. Pedestrian accidents and pedestrian fatalities, are especially complex due to the inherent vulnerability of pedestrians compared to motorized vehicles.
Florida law protects the rights of pedestrians and holds negligent drivers accountable. These laws are designed to provide an avenue for victims to secure the compensation they rightfully deserve. However, the road to obtaining justice often requires crossing hurdles like reluctant insurance companies and complex legal procedures.
This is where the role of a Florida pedestrian accident lawyer becomes paramount. With their profound understanding of the legal landscape and their skills in effectively dealing with insurance adjusters, they stand as a beacon of hope amidst the turbulence. Your Florida pedestrian accident attorneys will work tirelessly, examining the accident's minute details, establishing the at-fault party, ensuring the injured pedestrians involved are protected, and persistently advocating for your rightful compensation.
In instances of severe injuries, loss of income, high medical costs, or wrongful death, initiating a claim goes beyond monetary compensation. It represents a pursuit of justice, accountability for the negligent party, and a commitment to ensuring safer streets for future pedestrians.
In the face of such adversity, remember, you don't have to walk this path alone. Legal help is readily available, and the fear of high attorney fees should not deter you from seeking justice. Many Florida pedestrian accident lawyers operate on a contingency fee basis, charging fees only when you secure a favorable outcome.
Reaching out for a free consultation could be the first step towards understanding your legal rights and options. It could mark the beginning of a journey towards justice and recovery. While the aftermath of a pedestrian accident is undoubtedly challenging, with the right legal guidance, you can regain control of your life and move forward with strength and resilience.