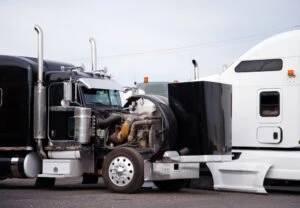 Every year, thousands of Floridians fall victim to accidents on the road. Among the most catastrophic of these incidents are those involving commercial trucks, such as those operated by Hobby Lobby. The damage inflicted by these enormous vehicles is often severe, leading to life-altering injuries or, tragically, even death.
As attorneys at The Law Place, we've dedicated our careers to standing up for the rights of victims in these unfortunate situations. We understand that the aftermath of a truck accident can be a confusing and stressful time. Mounting medical bills, lost wages, and physical and emotional trauma can be overwhelming. That's why we're here – to navigate the complex legal waters of your truck accident case and help you seek the compensation you're entitled to.
We've successfully handled numerous truck accident cases in Florida and have the understanding and commitment necessary to fight for your rights. If you or a loved one has been involved in a truck accident involving a Hobby Lobby vehicle, don't navigate this challenging time alone. We invite you to reach out to us for a free initial consultation with a Florida personal injury lawyer. Let us use our wealth of experience to assist you during this difficult time. Trust in us, and together we can seek the justice you deserve.
Grasping the Severity of Commercial Truck Accidents
Whether it's a minor fender-bender or a full-blown collision, any motor vehicle accident can be a terrifying experience. However, when commercial trucks are involved, the stakes become even higher. Commercial vehicles such as large trucks and semi-trucks present unique challenges on our roads due to their sheer size and mass. Understanding these complexities is the first step in dealing with a truck accident claim, especially those involving notable companies such as Hobby Lobby.
The Unique Dynamics of Truck Accidents
Accidents involving commercial trucks are a world apart from typical passenger vehicle accidents. The reasons for this are multifaceted. Commercial trucks can weigh up to 80,000 pounds when fully loaded, roughly 20 times the weight of the average car. Their vast size and weight make them harder to control, especially in emergency situations.
Additionally, trucks take longer to stop, have larger blind spots, and are more susceptible to tipping over due to their high center of gravity. When combined with factors such as driver fatigue, mechanical failures, or adverse weather conditions, these inherent risks can spell disaster on the road.
The Grave Consequences of Truck Accidents
Due to the disparity in size and weight between a commercial truck and a passenger vehicle, accidents often lead to catastrophic or even fatal injuries for those in the smaller vehicle. These injuries can include traumatic brain injuries, spinal cord injuries, severe burns, or even wrongful death.
Even in less severe accidents, victims may still suffer from broken bones, whiplash, or soft tissue injuries that can have lasting impacts on their health and quality of life. The medical bills associated with these injuries can quickly pile up, adding financial strain to an already stressful situation.
Our team of dedicated attorneys fight and win for Floridians.
Scrutinizing the Causes Behind Hobby Lobby Truck Accidents
The Federal Motor Carrier Safety Administration (FMCSA) explains the common causes of trucking accidents such as truck driver fatigue. Understanding the causes behind truck accidents is integral to navigating the complex legal landscape surrounding them.
The Spectrum of Factors Contributing to Truck Accidents
Truck accidents are seldom straightforward. They often arise from a confluence of factors, with driver-related issues topping the list. This can range from driver fatigue due to long hours on the road to distracted driving or even driving under the influence. It's also important to consider that these commercial truck drivers may be under immense pressure to meet tight delivery deadlines, leading to reckless driving behaviors such as speeding or tailgating.
Another significant contributor to truck accidents is neglect of federal regulations by trucking companies. These regulations govern various aspects of the trucking industry, from driver work hours to vehicle maintenance standards. However, some companies may sidestep these rules to save money or expedite deliveries, compromising safety in the process.
Unraveling the Complexity of Jackknife Accidents
Among the various types of truck accidents, jackknife accidents stand out due to their dangerous nature. Named for their resemblance to a folding pocket knife, these accidents occur when a truck's trailer swings out to form a 90-degree angle with the cab. This is often the result of sudden braking or a slick road surface.
Jackknife accidents involving large commercial trucks, like those from Hobby Lobby, can be especially disastrous. The out-of-control trailer can sweep across multiple lanes of traffic, leading to multi-vehicle pile-ups and potentially fatal injuries. Due to the complexity of these accidents, proving liability can be a challenging task.
Unraveling the Web of Liability in Hobby Lobby Truck Accidents
Truck accident cases are typically more convoluted than car accident cases due to the number of potentially liable parties involved. From the truck driver to the trucking company and even parts manufacturers, determining liability is often a complex process. Here, we discuss who can be held liable in a Hobby Lobby truck accident and explain how a Florida truck accident attorney can help.
Identifying the Potentially Liable Parties
In a truck accident involving a Hobby Lobby vehicle, several parties could be held responsible. These include:
The Truck Driver – If the driver violated traffic rules, drove while fatigued, or was otherwise negligent, they could be held liable for the accident.
The Trucking Company – Hobby Lobby could be held liable if it is proven that the company neglected federal regulations, failed to maintain the truck properly, or pressured the driver to ignore safety rules to meet delivery deadlines.
Parts Manufacturers – If a faulty part or inadequate maintenance led to the accident, the manufacturers of these parts or the maintenance company could be held responsible.
Insurance Companies – Often, insurance companies are involved in accident claims. They represent the parties involved and are typically responsible for compensating the injured party. Dealing with insurance companies can be incredibly challenging, they are profit-driven businesses that will try to devalue your claim. Fortunately, when you have representation, your truck accident lawyer will deal with insurance companies for you.
Navigating the intricate web of liability in a truck accident case requires a deep understanding of the law and a sharp investigative eye.
We're Florida's top litigation team with over 75 years of combined experience
Understanding Compensation in Hobby Lobby Truck Accident Cases
In truck accident cases, understanding the compensation you're entitled to is crucial for your recovery and peace of mind. The compensation available can cover a wide range of damages, from medical bills and property damage to lost wages and, in tragic instances, compensation for fatal injuries or wrongful death. We will also delve into the role of an experienced truck accident lawyer in securing maximum compensation for victims.
Types of Compensation in Truck Accident Cases
Following a truck accident, the financial burden can be overwhelming. Fortunately, Florida law allows accident victims to recover various types of compensation. Here's a glimpse into some of the damages that can be recovered:
Medical Expenses – This covers all medical costs related to the accident, including hospital stays, surgery, rehabilitation, medication, and any future medical bills related to the accident.
Lost Wages – If the accident caused you to miss work or diminished your earning capacity, you could seek compensation for these lost wages and future income.
Property Damage – If your vehicle or other personal property was damaged in the accident, you could be compensated for the cost of repair or replacement.
Pain and Suffering – Pain and suffering damages include compensation for physical pain, emotional distress, and loss of enjoyment of life due to the accident.
Wrongful Death – In fatal truck accidents, the family of the deceased can seek compensation for funeral expenses, loss of companionship, lost future income, and the emotional anguish of losing a loved one.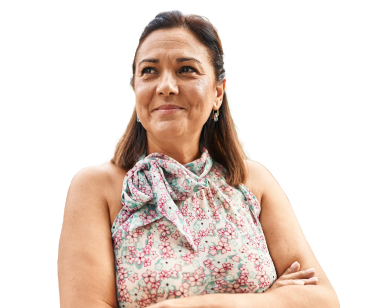 From the initial call to updates on your case status, we are here to get you answers.
Understanding the Trucking Industry and Its Impact on Truck Accidents
Truck accidents are unfortunately a common occurrence on Florida's highways. One of the crucial factors contributing to this high rate of accidents is the nature of the trucking industry itself. For those involved in a truck accident, having an understanding of the industry can be instrumental in building a solid truck accident claim.
Industry Pressure and Truck Accidents
The trucking industry is a competitive and demanding field. Truck drivers are often under significant pressure to deliver their cargo within tight schedules. This pressure can sometimes lead to neglecting federal regulations related to driving hours and maintenance standards.
Driver Fatigue – Federal regulations limit the number of hours a truck driver can be on the road to prevent driver fatigue, a known contributor to accidents. However, in their bid to meet deadlines, drivers might sometimes exceed these hours, leading to fatigue-related accidents.
Neglected Maintenance – Trucks, given their large size and the heavy cargo they transport, require regular maintenance. A failure to adhere to maintenance schedules can result in malfunctioning vehicles, contributing to accidents.
Understanding these factors can help victims and their attorneys establish negligence on part of the truck driver or trucking company, strengthening their truck accident claim.
Size and Weight Regulations
Commercial trucks are subject to specific size and weight regulations for safety reasons. Overloading a truck beyond its permissible limit can make it difficult to control, especially at high speeds or in adverse weather conditions. If a truck involved in an accident is found to have violated these regulations, it can be a significant factor in determining liability.
Compliance with Federal Regulations
Trucking companies are required to follow numerous federal regulations, from driver qualifications and working hours to vehicle maintenance standards. Compliance with these regulations is crucial in preventing accidents. Non-compliance could indicate negligence on the part of the trucking company, making them potentially liable for accidents caused by their trucks.
Understanding these complexities of the trucking industry is not an easy task for the untrained eye, especially when dealing with the aftermath of a serious or fatal truck accident. An experienced Florida truck accident attorney from The Law Place can navigate these complexities, gather essential evidence, and build a strong case for you.
If you or a loved one has been involved in a truck accident, we invite you to schedule a free initial consultation with us. We will examine the specifics of your case, discuss your legal options, and work diligently towards obtaining the maximum compensation you deserve.
The Crucial Role of a Florida Truck Accident Lawyer
When you're dealing with the aftermath of a truck accident, you need more than just legal representation. You need a steadfast advocate who will fight for your rights and ensure you receive the compensation you deserve. At The Law Place, our team of dedicated Florida truck accident attorneys can provide the legal assistance you need throughout your truck accident lawsuit.
A Comprehensive Approach to Your Truck Accident Claim
In handling your truck accident case, our attorneys take a comprehensive approach, encompassing all the key elements required to build a robust claim. Here's an insight into how we assist our clients:
Establishing Liability – We meticulously investigate the circumstances surrounding your accident. From analyzing the accident scene and police reports to consulting with accident reconstruction experts, we gather as much evidence as possible to establish the liability of the truck driver, trucking company, or any other negligent parties involved.
Quantifying Damages – In a truck accident claim, accurately quantifying the damages you've suffered is vital. We collaborate with medical professionals and financial experts to determine the extent of your injuries and the financial impact on your life. This includes medical bills, lost wages, property damage, and non-economic damages like pain and suffering.
Negotiating with Insurance Companies – One of the most challenging parts of a truck accident claim can be dealing with insurance companies. They often use strategies to minimize payouts or even deny claims outright. Our experienced truck accident attorneys know these tactics and how to counter them effectively. We negotiate relentlessly on your behalf to seek the maximum compensation.
Navigating the Legal Process – From filing the initial claim to representing you in court if necessary, we guide you through every step of the truck accident lawsuit timeline. We ensure you understand your legal rights and options and make informed decisions about your case.
Why Choose The Law Place?
Why should victims entrust us with their truck accident cases? Here's what sets us apart:
Unparalleled Experience – Our team of lawyers has extensive experience in handling truck accident cases, including those involving Hobby Lobby trucks. We understand the intricacies of Florida law and how to apply it to your benefit.
Comprehensive Legal Services – From establishing liability to negotiating with insurance companies and fighting for your rights in court, we offer comprehensive legal services to handle every aspect of your case.
Team-Based Approach – Our strength lies in our collaborative, team-based approach. We leverage the collective experience and skills of our team to provide a comprehensive and thorough representation in each case.
Top-Rated Attorneys – Our attorney David Haenel is a shining example of our commitment to excellence. With a perfect AVVO rating of 10.00, David embodies the diligence, dedication, and skill that we bring to every case.
Personalized Support – We believe in offering a service that's personalized to your needs. We understand that every case is unique, and we ensure our legal strategy is tailored to reflect this.
Commitment to Justice – At The Law Place, we're driven by a deep-seated commitment to justice. We won't settle for anything less than the compensation you rightfully deserve.
Empathy and Support – We recognize the emotional turmoil that truck accident victims often go through. Our approach is not just about legal representation; it's about offering empathy, understanding, and support throughout the legal process.
Commitment to Justice – At The Law Place, we're driven by a deep-seated commitment to justice. We won't settle for anything less than the compensation you rightfully deserve.
Hobby Lobby Truck Accident Lawyer Florida FAQ
What should I do if I lost a loved one in a fatal truck accident?
The aftermath of a fatal truck accident is a profoundly difficult time for surviving family members. After ensuring immediate needs are met, it's important to consider a wrongful death claim. This can help cover funeral expenses, loss of companionship, and loss of income to the family. Contact a seasoned Florida truck accident attorney to guide you through this complex legal process.
The insurance company offered a quick settlement following a truck accident. Should I accept it?
Insurance companies often aim to minimize their expenses by offering quick, low-value settlements. It's recommended not to accept any offers without consulting with a truck accident lawyer. They can assess the full extent of your damages and negotiate for a fair compensation that covers your medical bills, lost wages, and other losses.
How common are Florida truck accidents?
Unfortunately, Florida sees a high number of truck accidents due to its busy highways and a large number of commercial vehicles. It's critical to understand your rights and legal options if you or a loved one become involved in such an accident.
What are examples of serious injuries sustained in truck accidents?
Truck accidents often result in severe, life-altering injuries due to the sheer size and weight of commercial trucks. Common serious injuries include traumatic brain injuries, spinal cord injuries, severe fractures, internal bleeding, and in some tragic instances, fatalities.
What is the statute of limitations for truck accidents in Florida?
As per the 2023 amendments to Florida law, The statute of limitations for personal injury cases in Florida is two years from the date of the accident.
What does it cost to hire a truck accident lawyer from The Law Place?
At The Law Place, we operate on a no-win, no-fee basis. This means you pay nothing unless we win your case. We offer a free initial consultation to discuss your case details, and any costs associated with our services will be thoroughly explained upfront.
Championing the Rights of Truck Accident Victims
The aftermath of a truck accident can be overwhelming, but you don't have to navigate it alone. At The Law Place, our skilled team of Florida truck accident lawyers is committed to advocating for your rights and helping you achieve justice.
If you or a loved one has been involved in a Hobby Lobby truck accident in Florida, don't hesitate to reach out. We're here to provide the legal assistance you need. Contact us today for a free consultation to discuss your legal options. Let us fight for your rights and help you navigate this challenging time. Remember, we work on a no-win, no-fee basis, so you have nothing to lose and potentially much to gain.
Let's embark on your journey to justice, together.