Choosing the right personal injury lawyer in Florida is not a decision to be taken lightly. With so much at stake, it is crucial that you have someone on your side who understands the nuances of personal injury law and can provide the legal guidance you need. From car accidents to medical negligence, the ramifications of personal injury cases are far-reaching, often resulting in medical expenses, loss of income, and emotional distress.
Florida, like many states, sees a high prevalence of personal injury cases annually. Navigating these legal waters alone can be overwhelming and stressful. This is where having the right personal injury lawyer becomes invaluable. They can guide you through this complex process, ensuring you have the best chance of receiving the fair compensation you deserve.
At The Law Place, we understand the complexities of these cases and are ready to assist. We offer a free consultation to help you determine your next best step. Let us be your partners in justice as you navigate the Florida legal system.
Personal Injury in Florida
Personal injury law, often referred to as tort law, exists to provide a legal framework through which individuals who have been harmed or injured due to someone else's negligence or intentional actions can seek and receive compensation. The aim of this legal recourse is to return the injured party, as much as possible, to the position they were in prior to the incident.
Common types of personal injury cases in Florida include car accidents, medical malpractice, and slip and fall incidents. Each of these categories requires a specific approach and understanding, as the laws and regulations governing them can differ greatly.
Car accidents, for instance, are guided by Florida's no-fault insurance law, while medical malpractice cases hinge on proving a healthcare provider's deviation from accepted standards of practice. These complexities necessitate the assistance of a personal injury attorney who understands these nuances and can effectively advocate for your rights.
For example, a term often associated with personal injury law is "medical negligence." This refers to a healthcare provider's failure to provide a standard of care that is accepted by the medical community, resulting in harm to the patient. Cases involving medical negligence often fall under the broader category of medical malpractice.
Understanding "insurance law" is also vital when dealing with personal injury cases. This area of law encompasses policies, claims, and regulations related to insurance. It is especially important in personal injury cases, as insurance companies often play a significant role in determining the compensation awarded to victims.
Lastly, "contingency fee basis" is a common term in personal injury law. This refers to a payment agreement where the attorney's fees are contingent upon the outcome of the case. Essentially, the attorney only gets paid if they win the case or successfully negotiate a settlement, and the payment comes from a percentage of the awarded amount.
Navigating personal injury law can be complicated due to the myriad of regulations, laws, and terms associated with it. Having an attorney who is well-versed in these aspects can make a significant difference in the outcome of your case. At The Law Place, our attorneys are not just familiar with these laws; they live and breathe them, providing you with the most informed legal representation for your personal injury case.
Our team of dedicated attorneys fight and win for Floridians.
What to Look for in a Personal Injury Attorney
When you're choosing the right personal injury lawyer to represent you, there are several key attributes and qualifications to consider.
Firstly, their experience in personal injury law is crucial. Have they handled cases similar to yours before? A lawyer with an extensive history of dealing with cases like yours will be well-equipped to anticipate challenges and devise effective strategies.
The reputation of the lawyer within the legal community is another essential factor. A lawyer who is highly regarded by peers, court personnel, and insurance adjusters is often a strong advocate who can negotiate effectively on your behalf.
Communication skills are paramount. Your attorney should be able to explain the intricacies of the legal process in a way that you can understand, keeping you informed every step of the way. Likewise, their negotiation skills will play a critical role in seeking a fair settlement.
Look for a lawyer who has a proven success rate with personal injury cases. This can be a good indicator of their skill and dedication and may increase your chances of receiving a good settlement amount.
Remember, your journey to justice should never feel like you are walking alone. The right personal injury lawyer should be a partner who guides, educates, and advocates for you with commitment and integrity.
At The Law Place, we value your trust, and our attorneys embody these qualities, offering a partnership that provides more than just legal representation. With us, you're getting a dedicated team committed to securing the best outcome for you.
Researching Potential Personal Injury Lawyers
Once you know what qualities to look for in a personal injury lawyer, the next step is to conduct thorough research. Fortunately, in the digital age, there are many resources at your disposal to aid in this process.
Start by reviewing online reviews of potential lawyers. Websites such as AVVO, Google, and even the law firm's own website can provide valuable insights from previous clients. Keep in mind that everyone's experience is unique, but a pattern of positive or negative reviews can indicate the type of experience you might expect.
Consulting with former clients can provide first-hand insights into the lawyer's communication style, reliability, and overall client service. However, remember to respect privacy and only contact individuals who have agreed to serve as references.
Additionally, look into the law firm's practice areas. Are they focused on personal injury law, or do they cover a wide range of legal fields? A lawyer who devotes a significant portion of their practice to personal injury law is likely to be more knowledgeable about current trends and developments in the field.
Lastly, evaluate the lawyer's track record. Although past success doesn't guarantee future results, a history of favorable verdicts and settlements can indicate a lawyer's proficiency in personal injury litigation.
At The Law Place, we understand the importance of your choice and invite you to research our team. With an unwavering dedication to personal injury law and a record of positive client experiences, we stand ready to provide you with the quality legal representation you deserve.
We're Florida's top litigation team with over 75 years of combined experience
The Initial Consultation
After your research and shortlisting potential lawyers, the initial consultation becomes your next step. This meeting is a crucial opportunity to assess whether a lawyer is the right fit for you and your case.
During the consultation, the lawyer should be able to provide a general overview of how they would handle your case. They should be prepared to discuss potential strategies, explain the legal process involved, and give an honest assessment of your case's strengths and weaknesses.
Make sure to ask about their fee structure. Most personal injury attorneys work on a contingency fee basis, meaning they only get paid if they win your case. Ensure you understand what percentage they would take and whether you'll be responsible for any costs if the case is unsuccessful.
The lawyer's demeanor during the consultation is also telling. Are they attentive, patient, and willing to answer all your questions? These signs can indicate how they'll communicate throughout the legal process.
Remember, this is your opportunity to interview them as much as it is theirs to evaluate your case.
At The Law Place, we believe in the power of a comprehensive and transparent initial consultation. We're here to answer your questions, discuss your case, and outline our approach to helping you seek justice. Schedule your free consultation today.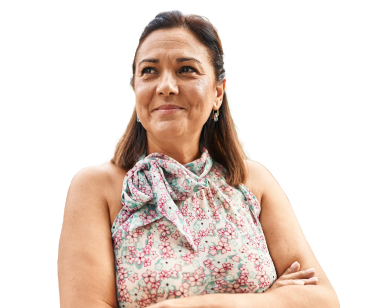 From the initial call to updates on your case status, we are here to get you answers.
Making the Decision
After conducting thorough research and meeting with potential lawyers, it's time to make your decision. This choice should be based on careful consideration of the lawyer's experience, reputation, communication style, and your comfort level with them.
Keep in mind that while past success and years of experience are important, they are not the only factors. Choose a lawyer who takes the time to understand your case, communicates effectively, and shows genuine interest in helping you achieve justice.
Also, consider the law firm's culture and values. Is it a firm that prioritizes client relationships, transparency, and integrity? The way a firm operates can greatly influence your experience and the handling of your case.
At The Law Place, we strive to create a welcoming environment where clients feel valued and heard. Our team's commitment to pursuing justice and our client-centric approach sets us apart. If you're searching for a personal injury lawyer who is dedicated, knowledgeable, and supportive, we invite you to consider our firm. Contact us today for your free consultation.
Frequently Asked Questions
What should I bring to my initial consultation with a personal injury lawyer?
For the first steps in a personal injury lawsuit, you should come prepared with all the details of your case, including dates, locations, parties involved, and a timeline of events. Also, bring any relevant documents like medical records, police reports, insurance correspondences, photographs of the incident or your injuries, and contact information of witnesses if any.
What does it mean for a lawyer to work on a 'contingency fee basis'?
A contingency fee arrangement means the lawyer's fees are contingent, or dependent, on the outcome of your case. If they win the case or negotiate a settlement, they receive a certain percentage of the award. If the case is unsuccessful, they do not receive any attorney's fees.
What is the role of a personal injury lawyer?
A personal injury lawyer guides you through the legal process, representing your interests in negotiations or court proceedings. They gather evidence, conduct negotiations with insurance companies, prepare legal documents, and advocate for you in court if necessary, all with the aim of securing fair compensation for your injuries.
How long will it take to resolve my personal injury case?
Every case is unique, and the timeline can depend on various factors including the complexity of the case, the parties involved, the court's schedule, and whether the case is settled out of court or goes to trial.
How can The Law Place help with my personal injury case?
At The Law Place, our team of dedicated attorneys will guide you through every step of the legal process, ensuring you are well-informed and your rights are protected. We're here to handle the legal complexities, allowing you to focus on your recovery.
Have more questions? Contact The Law Place for your free consultation. We're here to help.
Contact The Law Place Today
Choosing the right attorney is a vital step towards securing fair compensation for your injuries. It's a decision that should encompass thorough research, careful consideration, and ultimately, trust in your chosen lawyer's ability to represent your best interests. Remember, the goal is not just to find a lawyer, but to find the right lawyer for you.
At The Law Place, we're ready to stand with you in your pursuit of justice. Our team of accomplished attorneys, including the esteemed David Haenel who maintains a perfect 10.00 AVVO rating from practicing personal injury law in Florida. We are dedicated to helping you navigate your personal injury case. Reach out to us today for your free consultation from your potential personal injury lawyer, and let's take the first step together towards seeking the justice you deserve.