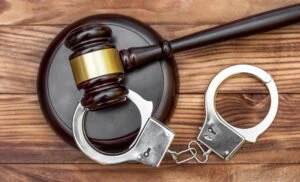 Navigating the intricacies of the criminal justice system in Lehigh Acres, Florida can be a daunting task. Whether you're dealing with criminal charges like domestic violence, federal charges, or even a personal injury claim, the complexity of the law can leave you feeling overwhelmed. This is where a seasoned criminal defense attorney becomes invaluable.
Criminal defense lawyers have an in-depth understanding of the legal system and the ability to protect your rights during each phase of the legal process. The importance of a criminal defense attorney cannot be understated, as their expertise and dedication can be the difference between a dismissal and a conviction.
If you're facing criminal charges in Fort Myers, Cape Coral, or the Lehigh Acres area, The Law Place is ready to provide aggressive representation. With a team that includes a former state prosecutor, we bring a unique perspective to your case, understanding both sides of the courtroom. We aim to ensure your legal rights are upheld and give you the best chance of a successful outcome.
Call The Law Place today for a free consultation. Let us guide you through your legal options and devise a defense strategy tailored to your circumstances. Don't let a criminal offense define your future. Trust our criminal defense attorneys to fight for you.
The Role of a Criminal Defense Attorney in Lehigh Acres, FL
In the labyrinth of the legal system, a criminal defense lawyer serves as your guide. Navigating the complex procedures, rules, and regulations of the law in Lehigh Acres, FL, requires an extensive knowledge of the law and the experience to apply it strategically to your case.
Whether it's managing paperwork, collecting evidence, or understanding the intricacies of local, state, or federal charges, your criminal defense attorney is your key to understanding the process and making informed decisions.
Protecting Your Rights and Freedoms
The constitution guarantees certain rights to every individual, and a good criminal defense attorney ensures these rights are upheld throughout the legal process. They work tirelessly to prevent any violation of your rights, such as unlawful search and seizure or self-incrimination. They also strive to ensure you receive a fair trial and that the presumption of innocence is maintained. If your freedom is at stake, your lawyer will fight tooth and nail to protect it.
Communicating with Prosecutors
Often, the outcome of the criminal case process rests heavily on the negotiation skills of your attorney. As your representative, a criminal defense lawyer communicates directly with the prosecutors.
Drawing on their experience as a former prosecutor, David A. Haenel, our founding attorney, understands how the other side thinks and can negotiate plea deals, lesser charges, or even the dismissal of your case. Their familiarity with the Lehigh Acres area, Lee County, and Fort Myers, FL legal systems can be a significant advantage in your defense.
Our team of dedicated attorneys fight and win for Floridians.
The Benefit of a Former State Prosecutor as a Defense Attorney in Lehigh Acres, FL
Having a former state prosecutor as your criminal defense attorney gives you a distinct advantage in your case. They have an inside understanding of the prosecution strategies, having previously been a part of the system.
A good criminal defense attorney who has served as a state prosecutor can predict the tactics the prosecution might employ in your case. Their intimate knowledge of how the prosecution builds its case, what evidence it may present, and how to negotiate Florida plea deals can be invaluable when building your defense.
Experience is one of the most significant assets a criminal defense lawyer can possess. Former state prosecutors bring a wealth of experience to the table. They've been involved in numerous criminal cases, from domestic violence and personal injury to federal charges, making them adept at handling a wide variety of legal situations.
Common Types of Criminal Charges in Lehigh Acres, FL
Some common types of charges in Lehigh Acres, include:
Domestic Violence
Domestic violence charges are unfortunately common in Lehigh Acres, FL. These charges can encompass a range of offenses, including physical abuse, stalking, or even psychological manipulation within a domestic setting. A seasoned criminal defense lawyer who is experienced in handling domestic violence cases understands the serious consequences of these charges and the importance of aggressively defending your rights.
Federal Charges
Federal charges involve violations of laws at the national level and are prosecuted by the federal government. These cases are often more complex and come with harsher penalties than state cases. They can include drug offenses, fraud, white-collar crimes, and more. Whether you're faced with a minor or serious federal charge, having a criminal defense attorney who is familiar with the federal criminal justice system is crucial.
Personal Injury Claims
While personal injury cases are typically civil cases, there are scenarios where they may involve criminal charges. For example, if you are involved in a motor vehicle accident and charged with reckless driving, DUI, or hit-and-run, you'll likely face criminal charges. In such instances, a Lehigh Acres criminal defense attorney who understands both personal injury law and criminal law can be an invaluable asset. They can help navigate these overlapping areas of law to protect your legal rights and work toward the best possible outcome.
We're Florida's top litigation team with over 75 years of combined experience
What to Look for in a Good Criminal Defense Attorney
When facing criminal charges, selecting the right criminal defense lawyer can significantly influence the outcome of your case. You should look for an attorney with extensive experience in handling similar criminal cases, as this ensures they have a deep understanding of the intricacies of the legal landscape.
Moreover, your ideal attorney should have a proven track record of successfully defending clients and obtaining favorable outcomes. Choosing an attorney who demonstrates an aggressive representation approach is also crucial. This implies they're willing to fight for your rights, challenging every aspect of the prosecutor's case. A good criminal defense attorney should also prioritize open and clear communication, ensuring you understand each step of the legal process.
Importance of a Local, Experienced Attorney
Opting for a local Lehigh Acres attorney provides numerous advantages. A local attorney has a deep understanding of the Lehigh Acres area, including its local courts and legal system. They may have existing relationships with local judges, prosecutors, and court staff, which can be beneficial in your case.
A local attorney is also more accessible for in-person meetings and court appearances. This can significantly improve the attorney-client relationship, ensuring you're able to discuss your case in detail and ask any questions you may have.
Furthermore, it's vital to choose a lawyer with extensive experience, especially a former state prosecutor. This is because they have a comprehensive understanding of both sides of the courtroom and can anticipate the strategies that the prosecution may employ.
Finally, look for a criminal defense attorney in Lehigh Acres who offers free consultation services. This allows you to discuss your case, understand the possible legal avenues, and assess whether they are the right fit for your needs without any financial obligation. The Law Place, serving Lehigh Acres and the greater Florida area, offers such free consultations.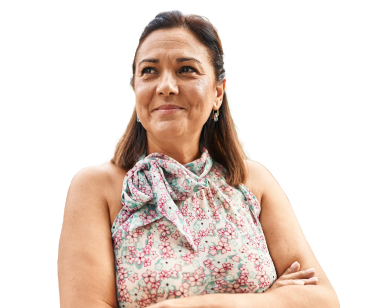 From the initial call to updates on your case status, we are here to get you answers.
The Law Place Approach to Criminal Defense Cases
At The Law Place, we understand the gravity of criminal charges and the profound effect they can have on your life and future. As such, we believe in providing dedicated representation for each of our clients. Our Lehigh Acres criminal defense lawyers stand by you every step of the way, fiercely defending your rights and challenging the prosecution's case at every turn. From scrutinizing evidence to cross-examining witnesses, our attorneys leave no stone unturned in their pursuit of justice.
Personalized Attention to Each Case
Each criminal case is unique, presenting its own set of challenges and circumstances. That's why we take a personalized approach to every case we handle. Our criminal defense attorneys in Lehigh Acres, FL, take the time to understand every detail of your case, developing defense strategies tailored to your specific situation. From domestic violence to federal charges, we ensure that every client receives the time and attention they deserve, promoting the best possible outcome.
Understanding Your Legal Rights
When facing a criminal offense in Lehigh Acres, Florida, it's critical to understand your legal rights during arrest and detention. The law affords every individual certain rights to ensure fair treatment. One crucial right is the right to remain silent to avoid self-incrimination. Another is the right to an attorney. This is where a good criminal defense attorney can make a difference.
At The Law Place, we step in swiftly to safeguard your rights, ensuring that law enforcement respects these rights throughout the arrest and detention process.
Rights During Trial
During trial, your rights continue to hold paramount importance. You have the right to a fair and speedy trial and to confront and cross-examine witnesses. Furthermore, you have the right to be presumed innocent until proven guilty beyond a reasonable doubt. Our criminal defense lawyers in Lehigh Acres, FL, work tirelessly to uphold these rights. From challenging the prosecution's evidence to presenting a compelling defense, we stand by you at every stage of the legal process.
Rights Post-Conviction
Even after a conviction, you still maintain certain legal rights. These include the right to appeal the court's decision and the right to seek post-conviction relief under certain circumstances. Our team at The Law Place remains committed to serving Lehigh Acres area clients, even post-conviction. We can guide you through the process of appealing a conviction or pursuing other avenues of relief, always working to uphold your rights and fight for justice.
Lehigh Acres Criminal Defense Lawyer, FAQ
What is the difference between a felony and a misdemeanor in Florida?
In Florida, crimes are classified into two main categories: felonies and misdemeanors. Felonies are the more serious type, including crimes such as grand theft, drug trafficking, and murder. They carry heavier penalties, including lengthy prison sentences and substantial fines. Misdemeanors are less serious but can still carry significant consequences, such as jail time and fines. Examples include petty theft, first-time DUI, and simple assault.
How does a plea bargain work in a criminal case?
A plea bargain is an agreement between the defense and the prosecution in which the defendant agrees to plead guilty in exchange for a lesser charge or a more lenient sentence. It's a common practice in the criminal justice system and can be a strategic move, depending on the circumstances of the case.
Can I appeal a conviction in Lehigh Acres, FL?
Yes, defendants have the right to appeal a conviction or sentence. However, an appeal is not a new trial. It's a process where a higher court reviews the decisions of the lower court to determine if legal errors were made that impacted the outcome of the case.
How can I have my criminal record expunged or sealed in Florida?
Florida law provides for the expungement or sealing of criminal records under certain circumstances. The process can be complex, requiring the submission of an application, a certificate of eligibility, and a petition to the court. Having a criminal defense attorney can be beneficial in navigating this process.
If I'm innocent, why do I need a lawyer?
Even if you're innocent, it's still crucial to have a lawyer. The criminal justice system is complex, and misunderstanding your rights or the process can result in unintended consequences. A criminal defense attorney can protect your rights, ensure you're treated fairly, and advocate for your innocence effectively.
In Need of a Criminal Defense Lawyer in Lehigh Acres? Contact The Law Place Today!
When you're facing criminal charges, the stakes are high. Your freedom, reputation, and future are on the line. But you don't have to face this challenging situation alone. At The Law Place, we provide competent and aggressive representation to those accused of crimes in Lehigh Acres, Florida, and throughout Lee County.
Our team of experienced criminal defense attorneys, which includes a former state prosecutor, is well-versed in Florida law and the local court system. We understand the tactics the prosecution uses and how to counter them effectively. We're dedicated to preserving your legal rights and advocating for you throughout the process.
At The Law Place, we believe everyone deserves top-notch legal representation. Our commitment is to serve your best interests, provide a strong defense, and help you navigate this challenging time. Whether you're facing charges related to domestic violence, federal crimes, or personal injury claims, we're prepared to fight on your behalf.
Don't let criminal charges disrupt your life. Allow us to review your case, explore all legal options, and work towards the most favorable outcome possible. Contact us today for a free consultation. The path to securing the robust defense you need begins with a single call.