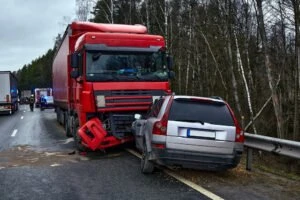 Transporting goods across the nation, the trucks of Knight-Swift Transportation are a common sight on Florida roads. As one of the largest trucking companies in the U.S., Knight-Swift plays a vital role in keeping the country moving. However, with the increase in truck traffic comes a corresponding increase in the risk of trucking accidents. If you've been unfortunate enough to be involved in a truck accident involving Knight-Swift Transportation in Florida, you know all too well the damage and disruption such incidents can cause.
In the complex aftermath of a truck accident, dealing with injuries, insurance companies, and potential legal actions can be overwhelming. That's why securing the assistance of an experienced truck accident lawyer is crucial. With the stakes so high, having the right legal team on your side can make all the difference in pursuing the compensation you deserve.
At The Law Place, our team of dedicated truck accident attorneys has the experience and skills necessary to navigate the intricacies of truck accident cases. We understand the nuances of cases involving major trucking companies like Knight-Swift and are committed to holding responsible parties accountable.
Whether it's a personal injury claim or a wrongful death case, our mission is to ensure that justice is served and that you receive fair compensation for the harm caused. If you or a loved one has been involved in a Knight-Swift Transportation truck accident, don't hesitate. Contact us today for a free consultation with a Florida personal injury lawyer, and let us help you get back on the road to recovery.
About Knight-Swift Transportation Holdings
Knight-Swift Transportation Holdings is a powerhouse in the American trucking industry. Born from the merger of Knight Transportation and Swift Transportation Company, the entity has grown into one of the largest full-truckload companies in North America. Headquartered in Phoenix, Arizona, Knight-Swift operates thousands of tractor trailers and commercial trucks, providing comprehensive transportation and logistics services across the country.
The scale of Knight-Swift's operations is truly staggering. From coast to coast, the company's distinctive trucks crisscross the country, moving goods of all kinds. Behind the wheel of these vehicles, Knight-Swift truck drivers play an essential role, ensuring the steady flow of cargo that keeps the economy running.
However, with such an extensive fleet and vast network, the risk of accidents involving Knight-Swift trucks inevitably increases. Understanding the common causes of these accidents is a crucial step in preventing them and ensuring the safety of all road users.
Our team of dedicated attorneys fight and win for Floridians.
Common Causes of Knight-Swift Transportation Truck Accidents
According to Federal Motor Carrier Safety Administration (FMCSA), accidents involving trucks, can occur due to various factors. These factors often involve driver behavior, vehicle condition, and external circumstances. Below, we break down some of the common causes of these accidents.
Truck Driver Behavior
Truck drivers, despite being professional drivers, are not immune to the common issues affecting all drivers on the road.
Distraction – A distracted driver is a danger on the road. Whether it's using a mobile phone, adjusting the radio, or simply losing focus, any distraction can have disastrous consequences when controlling a massive truck.
Fatigue – Truck drivers often work long hours, and fatigue can set in, reducing their reaction times and decision-making abilities. Despite federal law regulating hours of service, fatigue is a significant issue in the trucking industry.
Speeding and Aggressive Driving – In a bid to meet delivery deadlines, some truck drivers may resort to speeding or aggressive driving, both of which significantly increase the risk of an accident.
Truck Condition
The condition of the truck itself can play a critical role in accidents.
Mechanical Failures – Trucks are complex machines that require regular maintenance. A failure in the brake system, steering components, or tires can result in an accident.
Overloading and Improper Loading – Trucks carrying more weight than they are designed to handle, or those with improperly secured loads, pose a significant risk. Overloading can affect a truck's handling and braking, while poorly secured cargo can shift during transit, causing the driver to lose control.
External Factors
Other factors unrelated to the driver or truck can also contribute to accidents.
Other Vehicles – Other vehicles on the road can contribute to truck accidents. For example, a car's sudden lane change or a vehicle stopping abruptly in front of a truck can cause an accident.
Weather and Road Conditions – Poor weather conditions like rain, snow, or fog can make roads slippery and reduce visibility, increasing the likelihood of accidents. Similarly, poor road conditions such as potholes or unexpected roadwork can also lead to accidents.
Liability in Knight-Swift Transportation Truck Accidents
Determining liability in a truck accident can be a complex process. Unlike car accidents, where usually only the drivers involved are considered, multiple parties may be held accountable in truck accidents. These include the truck driver, the trucking company, or other entities involved in the operation and maintenance of the truck. Understanding the nuances of liability is where an experienced truck accident lawyer can play a crucial role.
Several parties could potentially be sued in a truck accident case. This includes:
Truck Drivers – If a truck driver was speeding, distracted, or otherwise acting negligently at the time of the accident, they could be held liable.
Trucking Companies – Companies like Knight-Swift Transportation can be held liable if they fail to maintain their vehicles properly, hire inexperienced or unqualified drivers, or violate federal law regulating the trucking industry.
Other Entities – Other entities involved in the truck's operation, such as maintenance companies or cargo loaders, could also share liability if their negligence contributed to the accident.
In any personal injury claim, including truck accidents, establishing negligence is a fundamental step. Negligence, in legal terms, refers to the failure of an individual or entity to exercise reasonable care under the circumstances. When this negligence leads to an accident causing harm or damages, the negligent party can be held legally liable.
Establishing negligence requires proving four elements: duty of care, breach of that duty, causation, and damages. An experienced truck accident lawyer can help you understand these concepts and gather the necessary evidence to establish negligence in your case.
We're Florida's top litigation team with over 75 years of combined experience
Dealing with Insurance Companies After a Truck Accident
Handling insurance companies after a truck accident can be a daunting task. These companies often have legal teams working tirelessly to minimize their liability and the amount they have to pay out. It's important to understand that the insurance company's interests are not aligned with yours – their primary goal is to protect their bottom line.
In the aftermath of a truck accident, the insurance company might attempt to reach a quick settlement, often offering less than what your claim is actually worth. They may also attempt to get you to make statements that could harm your claim or try to shift the blame for the accident onto you.
Fortunately, your truck accident lawyer will deal with insurance companies for you. An experienced truck accident lawyer can provide invaluable assistance in dealing with insurance companies. They can handle communications with the insurer on your behalf, preventing you from saying something that could unintentionally damage your claim. They can also assess any settlement offers to ensure they adequately cover your damages and negotiate for a higher amount if necessary.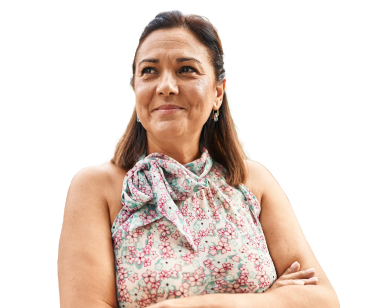 From the initial call to updates on your case status, we are here to get you answers.
Federal Regulations and Their Role in Truck Accident Claims
The trucking industry is heavily regulated by federal law, with the Federal Motor Carrier Safety Administration (FMCSA) setting standards for everything from driver hours to vehicle maintenance. These regulations are designed to ensure the safety of both truck drivers and the public.
For instance, the FMCSA limits the number of hours a truck driver can be on the road without rest. This is intended to prevent accidents caused by driver fatigue. The FMCSA also requires trucking companies to regularly inspect and maintain their vehicles to prevent mechanical failures that could lead to accidents.
Violations of these federal regulations can play a significant role in a truck accident claim. If a truck driver or a trucking company, like Knight-Swift Transportation, is found to have violated federal regulations, this could be strong evidence of negligence. An experienced truck accident lawyer will be familiar with these regulations and can investigate whether any violations occurred and how they might impact your claim.
What to Do if Involved in a Truck Accident
Being involved in a truck accident can be a traumatic and disorienting experience. However, knowing the steps to take immediately after an accident can significantly improve your chances of a successful claim for compensation. Here's a rundown of what you should do:
At the Accident Scene
First and foremost, check yourself for injuries. If you're seriously injured, try to remain still and wait for medical professionals. If you're able, check on the other individuals involved. Call 911 as soon as possible to report the accident and request medical help if needed.
Next, if you're capable, gather as much evidence as you can. This includes photos or videos of the accident scene, the vehicles involved, any visible injuries, and any other relevant aspects like road conditions or traffic signs. Also, collect information from the truck driver, witnesses, and anyone else involved. This includes names, contact information, insurance details, and the truck driver's employer.
Seeking Medical Attention
Even if you don't feel severely injured, it's crucial to seek medical attention immediately after the accident. Some injuries may not be immediately apparent but could manifest later. Having a medical record linking your injuries to the accident can be a significant factor in your truck accident claim.
Dealing with Insurance Companies
When dealing with insurance companies, it's essential to be cautious. They may attempt to get you to admit fault or accept a quick, low-ball settlement. Always remember that the insurance company is not on your side – their main goal is to minimize their payout. Before providing any statements or accepting any offers, consult with a truck accident lawyer.
Arranging a Free Consultation
If you've been involved in a truck accident with a Knight-Swift Transportation vehicle, the first step towards achieving fair compensation is reaching out for a free consultation with an experienced truck accident lawyer at The Law Place.
How a Truck Accident Lawyer Can Help
Being represented by a competent truck accident lawyer can significantly influence the outcome of your truck accident claim. Here's how an attorney can assist:
A truck accident attorney can help you navigate the complexities of a truck accident claim. They can analyze the accident scene, gather and preserve evidence, handle negotiations with insurance companies, and ensure that all necessary legal procedures are followed to protect your rights.
Your attorney will work tirelessly to ensure you get a fair settlement. This includes negotiating with insurance companies and, if necessary, taking your case to court. They will strive to secure maximum compensation to cover medical expenses, lost wages, property damage, pain and suffering, and any other losses you've incurred.
Knight-Swift Transportation Truck Accident Lawyer Florida FAQ
What kind of compensation can I seek after an accident with a tractor trailer?
If you sustained a serious injury in a truck accident, you might be entitled to several types of damages. These can include medical expenses, lost wages, pain and suffering, property damage, and more. In extreme cases, you may also be eligible for punitive damages, which are intended to punish especially negligent behavior.
What if the truck driver who hit me was an independent contractor, not an employee?
Even if the truck driver is an independent contractor, you may still be able to hold the trucking company liable in certain situations. For instance, if the company was negligent in hiring, training, or supervising the driver, they could potentially be held accountable for the accident.
Can I file a claim if a loved one died in a truck accident?
Yes, if a loved one died in a truck accident, you might be able to file a wrongful death claim. This can allow you to seek compensation for funeral expenses, loss of companionship, lost future income, and more. It's advisable to consult with an experienced attorney to understand your rights and options in such a tragic situation.
The Law Place Difference
At The Law Place, we have a team of experienced truck accident lawyers who have handled numerous truck accident cases, including those involving major trucking companies like Knight-Swift Transportation. We offer a free consultation and work on a contingency fee basis, meaning you don't pay unless we win your case.
We understand the hardships faced by truck accident victims and their families, and we are dedicated to helping you navigate this challenging time. We will provide personalized service, keeping you informed every step of the way and fighting to ensure you receive the maximum compensation you deserve. If you or a loved one has been involved in an accident, don't hesitate to contact us for a free consultation with one of our Florida truck accident lawyers.