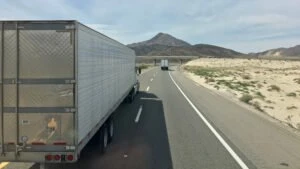 Accidents involving large commercial trucks can be devastating. Among these, CR England truck accidents have made headlines across Florida due to the potential severity of the incidents. These types of accidents often involve significant property damage, severe injuries, and sometimes even wrongful death.
The unfortunate reality is that CR England, a large player in the trucking industry, has its trucks traveling on our roads every day, making these accidents a common occurrence. If you or a loved one has been involved in a CR England truck accident, it's crucial to know that dealing with the aftermath is not something you should handle alone.
Navigating the legal system after a truck accident can be a daunting task. The complexities of the case, the many parties potentially held liable, and the tactics employed by insurance companies can be overwhelming. An experienced truck accident lawyer can guide you through this process, advocating for your rights and ensuring that you receive the compensation you deserve for your medical bills, lost wages, and pain and suffering.
At The Law Place, we understand the struggles victims face after a truck accident. With a team of skilled attorneys, we are committed to providing our clients with the legal representation they need in their fight for justice. Our lawyers have an in-depth understanding of truck accident lawsuits, making us an ideal ally for your case.
Contact us today for a free case evaluation with a Florida personal injury lawyer. Let us stand by your side in your fight for justice, ensuring that the negligent parties are held accountable for their actions.
The CR England Trucking Company: A Profile
As a dominant player in the transportation industry, CR England is one of the oldest and largest refrigerated transport companies in the United States. With operations spanning across the nation, the company has a substantial fleet of large commercial trucks that regularly transport goods across state lines.
CR England's size and extensive operations contribute significantly to its visibility on the road. Its semi-trucks and tractor trailers are a common sight on highways and interstates. However, this omnipresence also leads to an increased risk of accidents involving CR England trucks.
CR England's influence in the trucking industry extends beyond its substantial fleet. It plays a significant role in training new truck drivers through its own driving schools. Furthermore, it is a major employer in the industry, with a large number of truck drivers under its name.
However, the pressure to meet delivery deadlines and maintain profitability could potentially lead to roadway problems like driver fatigue and negligence. These factors often contribute to the serious risk of trucking accidents involving CR England vehicles.
By understanding the background of CR England as a trucking company, victims of accidents involving their trucks can better comprehend the complexities they may face when seeking compensation for their injuries. This underlines the importance of securing experienced legal representation when navigating a commercial truck accident case.
Our team of dedicated attorneys fight and win for Floridians.
Understanding CR England Truck Accidents: Common Causes and Consequences
Tractor trailer accidents, particularly those involving large commercial trucks and tractor trailers, can be caused by a myriad of factors. According to Federal Motor Carrier Safety Administration (FMCSA), one of the primary culprits is driver fatigue. Given the long hours that truck drivers often work, it's not uncommon for them to become tired behind the wheel, leading to decreased reaction times and compromised judgment. CR England, as a large trucking company, is not exempt from these challenges.
Additionally, roadway problems are another leading cause of truck accidents. These can stem from poor road conditions, construction zones, heavy traffic, or challenging weather conditions. Since CR England trucks operate nationwide, their drivers are likely to encounter diverse and sometimes difficult road conditions, potentially leading to accidents.
Other causes of CR England truck accidents may include improperly loaded cargo, inadequate training of truck drivers, mechanical failures, and the pressure to meet tight delivery deadlines.
The Risk Posed by Large Commercial Trucks and Tractor Trailers
The sheer size and weight of large commercial trucks and tractor trailers mean they pose a serious risk on the road. When these large trucks are involved in accidents, the outcomes are often more severe than typical passenger vehicle collisions. Due to their mass and momentum, trucks can cause extensive damage and severe injuries, even at relatively low speeds.
Severe Injuries and Wrongful Death Cases
Victims involved in accidents with CR England trucks can suffer a range of severe injuries. These can include but are not limited to traumatic brain injuries, spinal cord damage, broken bones, internal injuries, and in the worst cases, wrongful death. Given the severity of these potential injuries, victims often face substantial medical bills and may require long-term care or rehabilitation.
In the event of a wrongful death case, surviving family members may be entitled to pursue a claim for damages. This can include funeral expenses, loss of future earnings, loss of companionship, and more. These cases underline the need for an experienced truck accident lawyer who can guide victims and their families through the legal system to seek the compensation they deserve.
The Complexities of Navigating Truck Accident Lawsuits
Filing a truck accident lawsuit or claim involves a series of complex steps. First, an extensive investigation of the accident scene is carried out. This may include gathering evidence such as photos, witness testimonies, police reports, and any other relevant documents that can establish negligence.
Once enough evidence has been collected, your lawyer will start the process of filing a lawsuit or claim. This typically involves drafting and filing a complaint that outlines the details of the accident, identifies the parties involved, and specifies the compensation being sought. It is crucial to have an experienced truck accident lawyer guide you through this process, given its complexity and the legal expertise required.
Navigating Through the Many Parties Potentially Held Liable
One of the unique aspects of truck accident cases is that there are often many parties that could be held liable for the accident. These parties can include the truck driver, the trucking company, the truck's manufacturer, and potentially even other drivers or companies involved in the accident.
Determining who is liable requires a careful examination of the accident's circumstances and a deep understanding of the laws and regulations governing the trucking industry. This aspect underscores why it's essential to have a knowledgeable attorney by your side to navigate the complexities of identifying the liable parties.
Dealing with Insurance Companies and Their Tactics
Insurance companies often play a significant role in truck accident cases. However, it's important to remember that insurance companies are primarily focused on minimizing their own financial exposure. This means they may employ various tactics to reduce the amount of compensation they have to pay.
These tactics can include disputing the severity of your injuries, arguing that you were partially at fault for the accident, or delaying the settlement process. An experienced truck accident lawyer can help protect your interests, challenge these tactics, and strive to ensure that you receive the compensation you deserve.
We're Florida's top litigation team with over 75 years of combined experience
The Role of an Experienced Lawyer in Truck Accident Cases
Truck accident cases are notoriously complex. They often involve multiple parties, intricate regulations, and severe injuries that can lead to substantial medical bills. All these factors make it crucial to have legal representation when dealing with such cases. A skilled truck accident attorney can provide guidance and support throughout the process. They can help you understand your rights, the potential compensation you could receive, and the steps necessary to pursue your claim.
The responsibilities of an experienced truck accident lawyer in a lawsuit are multi-faceted. Here's a glimpse of what they do:
Case Evaluation – A lawyer first evaluates the circumstances of your case, gauging its strengths and potential challenges. They will analyze all aspects of the accident, your injuries, the involved parties, and the degree of negligence to determine the best course of action.
Investigation – An experienced truck accident lawyer will conduct a thorough investigation to collect all the necessary evidence. This could involve examining the accident scene, reviewing police and medical reports, and interviewing witnesses.
Negotiation with Insurance Companies – Dealing with insurance companies can be daunting. Your lawyer will negotiate with the insurance company on your behalf, countering any attempts to downplay your claim and fighting to ensure you receive a fair settlement.
Preparation for Trial – If a fair settlement can't be reached, the case might go to trial. In this scenario, your lawyer will prepare a robust case for court, represent you during proceedings, and argue on your behalf.
Post-Trial Actions – Even after a verdict is reached, your lawyer can help with post-trial matters such as collecting the awarded compensation, handling any potential appeals, and ensuring all legal processes are completed accurately and timely.
With an experienced lawyer by your side, you'll have the assurance that your case is being handled with the utmost skill and professionalism, enhancing your chances of achieving a favorable outcome.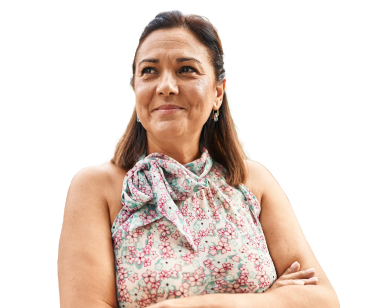 From the initial call to updates on your case status, we are here to get you answers.
Why Choose The Law Place for Your CR England Trucking Accident Case?
Navigating the aftermath of a truck accident can be an overwhelming and complex process. However, with the right legal team by your side, the path to justice and fair compensation can be considerably smoother. We offer a free consultation, so you can ask potential attorneys questions before you agree to representation.
Although all law firms claim to be the best, we believe that we are the right choice for your case, here's why:
Experienced and Determined Legal Team
The Law Place has a team of highly trained, skilled, and dedicated lawyers who have accumulated extensive experience handling truck accident cases. We understand the unique challenges that CR England truck accidents present, from determining liability to navigating federal and state laws. Our lawyers not only have a comprehensive knowledge of the legal landscape, but they also possess a deep understanding of the trucking industry and its intricacies.
Record of Success
Our record speaks for itself. We have successfully recovered millions in damages for our clients involved in truck accidents, including those involving CR England. Our team is relentless in the pursuit of justice and won't settle for less than what our clients rightfully deserve.
Dedication to Fair Compensation
At The Law Place, our ultimate goal is to secure the maximum possible compensation for our clients. This compensation goes beyond just medical expenses and lost wages – we recognize the emotional toll a truck accident can have and strive to secure compensation for your pain, suffering, and any loss of life quality. Our dedicated attorneys will leave no stone unturned in fighting for your rights.
CR England Truck Accident Lawyer Florida FAQ
What should I do immediately after a semi truck accident?
Your immediate actions after a truck accident can greatly influence your potential claim. Ensure your safety first and then call 911. If possible, document the accident scene by taking photos and gathering witness information. Seek medical attention, even if you believe you're not seriously injured – some injuries can manifest later.
Who can be held responsible in a CR England truck accident?
Multiple parties can be held responsible for a truck accident, including the truck driver, CR England as the trucking company, the truck manufacturer if a defective part is involved, or even a third-party loader if improperly secured cargo played a role in the accident.
How long do I have to file a truck accident claim in Florida?
Under Florida law, you generally have two years from the date of the accident to file a personal injury lawsuit. However, there are certain circumstances that could alter this timeline, so it's important to consult with a lawyer as soon as possible after an accident.
How can a lawyer help me in a CR England truck accident case?
A skilled truck accident lawyer can guide you through the complex legal process, helping you understand your rights and the potential value of your claim. They can gather evidence, negotiate with insurance companies on your behalf, and advocate for you in court if necessary to seek maximum compensation.
What kind of compensation can I expect from a truck accident claim?
The compensation you may receive can cover various damages, including medical expenses, lost wages, pain and suffering, loss of life quality, and property damage. In cases of gross negligence or wrongful death, punitive damages may also be awarded. The actual amount will depend on the specifics of your case.
Arrange a Free Consultation Today!
The complexities of truck accidents, particularly those involving major trucking companies like CR England, demand the expertise and experience of a skilled legal team. From determining the liable parties, understanding federal regulations, dealing with insurance companies, to presenting a robust case in court, you need professionals who are adept in this field.
By choosing The Law Place, you're not just getting a lawyer; you're securing a devoted team that will stand with you every step of the way. Our commitment is to our clients, and we strive to ease your burden during this challenging time and secure the compensation you deserve.
We invite you to reach out to our law firm for a free consultation and case evaluation. Let us help you understand your legal options and guide you towards the justice you deserve. There's no obligation, and we work on a contingency basis, which means we don't get paid until you do.
Contact one of our Florida truck accident lawyers today, and let's start the journey towards justice together.