When Fuel and Traffic Collide: Understanding Gas Truck Accidents in Florida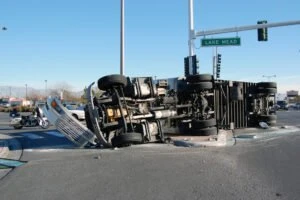 In the sunshine state, it's not only the sun that ignites. The steady hum of traffic and the constant movement of large commercial vehicles, particularly gas trucks, underscore a precarious dance that unfolds on Florida's roads each day. There is a dangerous alchemy when fuel and traffic intersect, particularly if a fuel truck is involved in an accident. Such accidents are anything but ordinary; they are complex, often devastating events that have far-reaching implications.
Gas truck accidents in Florida are uniquely severe, largely due to the dangerous cargo these massive vehicles transport. The presence of highly flammable fuel in large quantities transforms a serious accident into a potential catastrophe. The sheer force of a fuel truck collision coupled with the risk of explosion or fire amplifies the scope of potential damage and serious injuries. In the blink of an eye, what begins as a typical drive can evolve into a life-altering or even life-ending incident.
But the complexity extends beyond the physical impact of these accidents. From a legal perspective, gas truck accidents in Florida are enmeshed in a dense web of regulations, trucking industry practices, and intricate liability issues. These incidents involve a broader cast of players than typical car accidents – from the truck driver to the trucking company, from the truck manufacturer to the insurance adjusters. Each player has a role, and each role brings with it a level of responsibility and potential liability.
This is where an experienced gas truck accident lawyer in Florida becomes critical. Gas truck accidents are not just another type of car accident; they demand a nuanced understanding of commercial vehicle law, a rigorous approach to accident investigation, and a robust strategy for dealing with trucking companies and insurance companies. A Florida gas truck accident lawyer offers victims the requisite legal knowledge, strategic acumen, and tenacious advocacy to navigate these complex waters. They play a pivotal role in ensuring that those affected by these horrific accidents can access the justice they so rightly deserve.
Thus, whether you are a truck driver, a motor vehicle passenger, or an unfortunate bystander, it's essential to understand the unique nature of gas truck accidents in Florida. Through awareness and education, we can work together to reduce their occurrence and ensure that when they do occur, the road to recovery is as smooth as possible. By the end of this comprehensive guide, you will understand why having a Florida personal injury lawyer by your side is not just beneficial—it's essential.
Our team of dedicated attorneys fight and win for Floridians.
Dissecting Gas Truck Accidents in Florida
Understanding the unique and often devastating nature of gas truck accidents requires delving into the specifics of what these incidents involve. The umbrella term of 'gas truck accidents' encompasses a variety of scenarios, each with its distinct characteristics, risks, and implications.
Fuel truck accidents, for instance, involve vehicles explicitly designed for transporting liquid fuel across Florida's vast expanses. These trucks are akin to mobile gas stations, carrying large quantities of highly volatile substances. The slightest spark, a mere mishap, can trigger a catastrophic explosion, turning an ordinary truck accident into a disaster zone.
Semi truck accidents refer to incidents involving large trucks towing trailers, often carrying sizable cargo – in this case, fuel. These vehicles, also known as tractor trailers or big rigs, are formidable due to their size and weight, and their involvement in an accident can lead to major accidents with serious injuries or even fatalities.
The potential consequences of these accidents are hard to overstate. With their combustible cargo, gas trucks have the potential to cause catastrophic injuries, far beyond the scale of typical car accidents. The immediate impact of a collision might result in severe injuries such as broken bones, spinal cord injury, or traumatic brain injuries. Still, the added risk of fire or explosion can lead to burn injuries, smoke inhalation damage, or even death.
Moreover, these accidents often have a radiating effect. A significant explosion could harm not just the immediate vehicle passengers and drivers but also bystanders, other vehicles, and nearby property.
Gas truck accidents are a grim reality on Florida's roads, leaving a trail of destruction in their wake. The sheer size and weight of these trucks, combined with the hazardous nature of their cargo, make these incidents especially devastating. Understanding this anatomy is not just crucial for legal and insurance purposes, but also for promoting road safety measures and strategies to prevent such tragic incidents in the future. The presence of an experienced gas truck accident lawyer in Florida can prove invaluable in these complex scenarios, providing much-needed legal representation to accident victims seeking to recover compensation for their losses.
Common Causes of Gas Truck Accidents – Behind the Wheel of Catastrophe
When seeking to prevent gas truck accidents, understanding their causes is key. The complexity of these incidents is such that numerous factors often contribute to a single accident. Yet, a significant number of accidents share common denominators that can be traced back to the driver's behavior, specifically in the form of driver errors, negligence, and non-compliance with established traffic laws.
Driver errors constitute a large portion of the causes behind truck accidents. Errors can range from minor lapses of judgment to significant oversights that result in accidents. They can include distracted driving, which is an increasingly common problem on the roads. Today's truck drivers, like all other drivers, have an array of potential distractions within arm's reach—cell phones, GPS devices, radios, and even meals can take a driver's attention away from the road.
According to Federal Motor Carrier Safety Administration (FMCSA) driver fatigue is another significant source of driver errors. Fuel truck drivers, in particular, are often expected to operate on tight schedules, which may mean long hours on the road, often without adequate rest. A fatigued driver's response time is slower, their decision-making skills are compromised, and their attention span may be severely limited, all contributing to a higher likelihood of accidents.
Driver negligence also plays a major role in gas truck accidents. Whether due to speeding to meet delivery deadlines, driving under the influence of drugs or alcohol, or simply ignoring the basic safety rules, driver's negligence can have dire consequences. In 2019, for example, a Florida truck driver was found to be under the influence when his fuel truck crashed into a passenger vehicle, resulting in catastrophic injuries for the vehicle's occupants.
Moreover, the pressure of long driving hours can compound these issues. While there are regulations in place to limit how many consecutive hours a truck driver can operate without taking a break, some drivers or trucking companies may flout these rules. Long hours behind the wheel, coupled with pressure to meet tight delivery deadlines, can contribute to driver fatigue and increased chances of driver error or negligence.
Non-compliance with traffic laws is another risk factor. From not adhering to speed limits, failing to obey traffic signals, or improper lane changes, breaching these laws puts everyone on the road in danger.
We're Florida's top litigation team with over 75 years of combined experience
The Dangers of Fuel Trucks – From Highways to Explosions
Fuel trucks, semi trucks, and big rigs represent a significant portion of vehicular traffic on Florida's roads and highways. Yet, these large commercial vehicles carry an inherent risk that far exceeds that of a typical car or passenger vehicle. Understanding these risks is paramount to appreciating the severity of truck accidents and, in particular, the unique hazards associated with liquid fuel.
Fuel trucks are an indispensable part of the global supply chain, transporting essential commodities like gasoline, diesel, and other petrochemical products. These commercial trucks are considerably larger than your typical car, often weighing up to 80,000 pounds when fully loaded. In comparison, the average car weighs around 3,000 to 4,000 pounds. This discrepancy in size and weight creates a significant imbalance in the event of an accident. Simply put, in a collision between a fuel truck and a car, the car and its occupants are at a considerable disadvantage.
The size and weight of these trucks also impact the drivers' ability to control them. Large trucks have longer stopping distances and are more prone to rollovers due to their higher center of gravity. They also have larger blind spots, making it harder for truck drivers to see other vehicles on the road. All these factors increase the chances of truck accidents and make them more severe when they do occur.
Truck accidents also differ from car accidents due to the nature of the cargo they carry. In the case of fuel trucks, the cargo is often flammable or even explosive. When a fuel truck is involved in an accident, there's the additional risk of a fire or explosion, which can lead to more severe injuries and property damage. Liquid fuel, in particular, presents unique dangers. If a fuel truck's tank ruptures in an accident, the leaking fuel can quickly ignite, leading to large-scale fires.
Furthermore, liquid fuel can also create environmental hazards. Leaks and spills can contaminate local water sources and soil, leading to long-term ecological damage. The cleanup after such accidents can be extensive and expensive, further compounding the costs associated with these accidents.
These factors make fuel truck accidents distinctly dangerous and complex. Victims of such accidents are not just dealing with typical car accident issues like whiplash or broken bones. They could be facing debilitating injuries from burns or even the trauma of surviving an explosion. These accidents can also have broader community impacts, from traffic disruption to environmental harm.
Given the unique risks associated with fuel trucks, it's critical for victims of these accidents to seek out an experienced truck accident lawyer. A Florida gas truck accident lawyer can provide necessary legal representation, helping victims navigate the complexity of such cases, from understanding trucking industry regulations to dealing with insurance companies. They can also help victims pursue compensation for the severe injuries and damages often associated with these accidents.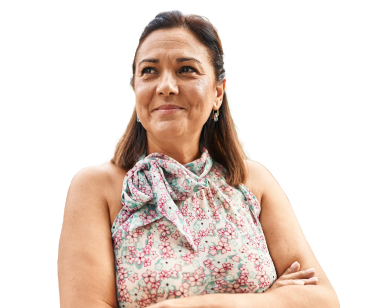 From the initial call to updates on your case status, we are here to get you answers.
Understanding Trucking Industry Regulations – The Road Rules that Govern the Giants
The trucking industry, both within Florida and across the nation, operates under a strict set of regulations designed to maintain safety and reduce the risk of accidents. Understanding these regulations, and the role non-compliance plays in leading to truck accidents, is critical for anyone involved in a truck accident lawsuit.
Federal regulations are mainly enforced by the Federal Motor Carrier Safety Administration (FMCSA), which governs commercial motor vehicles that engage in interstate traffic. These rules cover a broad range of issues, from driver licensing and qualifications to vehicle maintenance and operation standards. In Florida, the Department of Transportation (FDOT) and the Florida Highway Patrol enforce similar rules for intrastate trucking.
One critical regulation is the Hours of Service (HOS) rule. This rule limits the number of consecutive driving hours for truck drivers to prevent driver fatigue, a known risk factor for accidents. Under the HOS rule, drivers are generally limited to 11 hours of driving after 10 consecutive hours off duty. Despite these restrictions, some drivers or trucking companies may violate these rules to meet deadlines, increasing the risk of accidents caused by tired drivers.
Another critical area of regulation involves vehicle maintenance and inspection. Both federal and state regulations require that commercial trucks be regularly inspected and maintained. Poorly maintained trucks can lead to mechanical failures on the road, which can result in severe truck accidents.
Additionally, regulations on cargo loading and securement are particularly relevant to fuel trucks. Given the hazardous nature of their cargo, these trucks must adhere to strict regulations concerning how the fuel is stored and transported. Improper loading can increase the risk of a fuel spill during an accident, leading to fire or explosion.
While these regulations aim to increase safety, unfortunately, violations are not uncommon. Some trucking companies may cut corners to save money, while some drivers might break rules to meet tight delivery schedules. These violations can lead to unsafe conditions and ultimately to serious accidents.
When a truck accident occurs, investigating potential regulation violations is a crucial part of building a case. An experienced Florida gas truck accident lawyer can help victims determine if a regulatory violation contributed to the accident. If so, this violation can be used as evidence of negligence, strengthening the victim's case for compensation.
In the complex landscape of trucking regulations, understanding these rules and how they relate to a truck accident case is no simple task. The victims need an experienced truck accident lawyer to help navigate this intricate regulatory maze. Only with such specialized legal assistance can they truly protect their rights and seek the compensation they deserve.
Navigating the Aftermath of a Gas Truck Accident – A Guided Roadmap to Recovery
The aftermath of a gas truck accident can be a tumultuous and chaotic period. With serious injuries, property damage, and emotional trauma to contend with, victims often find themselves unsure of what steps to take to protect their rights and interests. Immediate action, particularly at the accident scene, is crucial in ensuring the victim's road to recovery and justice. This is where a skilled truck accident lawyer can provide valuable guidance and assistance.
Following a gas truck accident, the initial shock and adrenaline might mask pain and injury. Seeking immediate medical attention is paramount, even if the injuries seem minor. A medical professional can provide a thorough assessment, ensuring no injuries go unnoticed or untreated. Documented medical records also serve as vital evidence in a truck accident case, demonstrating the severity of injuries sustained and the direct correlation between the accident and those injuries.
As soon as it is safe and feasible, the accident scene should be documented. Photographs of vehicle damage, skid marks, road conditions, injuries, and the surrounding area can provide critical evidence to reconstruct the accident. If there are any witnesses, their contact information should be collected, and their initial observations recorded. With the often chaotic scene of a gas truck accident, this task might seem daunting. An experienced Florida truck accident lawyer can assist by ensuring proper procedures are followed, and vital evidence is preserved.
Reporting the accident to the authorities is also critical. The Florida Highway Patrol or local law enforcement will create an official accident report, which will serve as a key piece of evidence. A truck accident lawyer can assist in ensuring this report accurately reflects the incident.
Contacting an insurance company follows these immediate steps. Reporting the accident to the victim's insurance company is required, but it's equally essential not to provide a detailed statement or accept any settlement offers without consulting a truck accident lawyer. Insurance adjusters' main goal is to minimize payout, and they may attempt to understate the claim's value or find reasons to deny it. A seasoned truck accident attorney will navigate these discussions, ensuring the victim's best interests are upheld.
While the physical and emotional recovery begins, so does the legal process. The victim, or their family in the case of a fatal accident, may wish to pursue a personal injury or wrongful death lawsuit. This legal avenue aims to recover compensation for damages such as medical bills, future medical costs, lost wages, property damage, pain and suffering, and more. Launching this process involves investigating the accident, determining liability, gathering evidence, and negotiating with the at-fault party's insurance company or legal representation.
In this process, the role of a truck accident lawyer is crucial. They will take on the burden of the legal process, allowing the victim to focus on recovery. Their experience in truck accident cases ensures a thorough investigation, considering all potential liable parties – the truck driver, the trucking company, the truck manufacturer, or even other drivers. They will gather evidence, consult with experts, and build a robust case for compensation.
Lastly, it's important to understand that Florida law imposes a time limit, known as the statute of limitations, on filing truck accident lawsuits. For personal injury cases, this limit is typically two years from the date of the accident. For wrongful death cases, the period is generally two years also. An experienced truck accident lawyer will be aware of these timeframes and ensure that all necessary actions are taken promptly.
Surviving a gas truck accident is only the beginning of the journey for victims. The road to recovery can be long and complicated. With the help of an experienced Florida gas truck accident lawyer, victims can navigate this challenging time with confidence, focusing on healing while their legal rights are fiercely protected.
Pinpointing Accountability – Identifying Responsible Parties in a Gas Truck Accident
In the unfortunate event of a gas truck accident, one of the primary steps in pursuing a legal claim is identifying the parties responsible for the accident. Unlike typical car accidents, truck accidents can involve multiple liable parties, each playing a crucial role in the circumstances leading up to the accident. This web of potential liability may include the truck driver, the trucking company, and even the truck manufacturer.
Truck Driver – The truck driver is often the first party considered in the investigation. This is because driver error is a common cause of truck accidents. Driver errors encompass a wide range of actions or inactions that may contribute to an accident. For instance, distracted driving, speeding, driving under the influence, not obeying traffic laws, and driver fatigue from long driving hours can all be forms of driver negligence leading to serious accidents. If a truck driver's actions or negligence directly led to the accident, they could be held responsible for the resulting damages.
Trucking Companies – Trucking companies are another crucial party that may be held liable in a truck accident case. A company's negligence could stem from a variety of oversights or intentional misconduct. For example, if a company fails to enforce regulations related to driving hours, leading to driver fatigue, or if they neglect to provide adequate training and safety measures for their truck drivers, they may be found at fault. Additionally, the company's responsibility to maintain their fleet could come into question if poor vehicle maintenance contributed to the accident.
Truck Manufacturer – Finally, the truck manufacturer might be a liable party in some circumstances. This would be the case if a defect in the truck itself, or any of its parts, played a role in causing the accident. If a truck or part fails due to a design or manufacturing flaw, or if there were inadequate warnings about potential risks, the manufacturer might be held accountable for the resulting accident.
In certain situations, other parties may also be liable, such as maintenance companies, cargo loading companies, or even governmental entities responsible for road maintenance. In a semi truck accident other vehicle drivers might share responsibility. Each truck accident case is unique, and the specific circumstances surrounding the accident will determine who can be held accountable.
Due to the complex nature of a fuel truck crash and the multitude of potential defendants, it is essential to seek the help of an experienced truck accident lawyer after a fuel truck accident. They can conduct a comprehensive investigation into the accident, gathering crucial evidence from the accident scene, police reports, witness testimonies, company records, driver logs, vehicle inspections, and more. By piecing together this information, they can build a robust case to prove negligence and liability.
Navigating Legal Channels – Pursuing a Truck Accident Case
Navigating the complexities of the truck accident lawsuit timeline can seem a daunting task. It is, however, a crucial step towards obtaining justice and fair compensation for the damages and injuries sustained. Understanding the legal process in truck accident cases is the first stage in this journey, and it often involves a series of coordinated efforts, from gathering evidence to harnessing legal representation.
The initiation of a truck accident case commences with the collection and organization of pertinent information. This involves accumulating all relevant data from the scene of the accident, such as pictures, videos, police reports, and any immediate witness accounts. Details from the accident scene can provide an objective snapshot of the events, helping to establish the circumstances that led to the accident. Information about the weather conditions, the state of the road, and the positioning and condition of the vehicles involved can play a crucial role in discerning liability.
Next, comprehensive medical documentation is of paramount importance. It's vital to keep a detailed record of medical bills, diagnosis reports, treatment plans, and future medical costs that correlate directly with injuries from the accident. This meticulous record forms the basis of the claim for compensation for medical expenses, rehabilitation costs, and potentially, damages for pain and suffering.
Eye-witness accounts also serve as vital components of a truck accident case. Witnesses can provide a third-party perspective on the incident, often helping to corroborate the sequence of events and establish fault. For instance, they can attest to erratic driving behaviors, violations of traffic laws, or other factors that may have contributed to the accident.
Legal representation by an experienced truck accident lawyer is an invaluable asset in this process. Given the intricacies involved in truck accident lawsuits, having an advocate who understands the ins and outs of the law, and can navigate the multifaceted legal system, can significantly impact the outcome of the case. A lawyer can guide you through the process, taking steps to protect your interests, including dealing with insurance companies, gathering and analyzing evidence, recruiting experts, if necessary, and advocating for you in settlement negotiations or at trial.
A truck accident lawyer's role also involves proving negligence, an essential aspect in many personal injury cases. They must demonstrate that the truck driver or other party failed to exercise reasonable care under the circumstances, that this failure caused the accident, and that the accident caused the plaintiff's injuries.
Furthermore, a lawyer's help proves instrumental in dealing with the potential defenses that the trucking company, truck driver, or their insurance company may put forward. They can counter these defenses, ensuring that the victim's rights are upheld and that they receive the compensation they deserve.
The process of pursuing a truck accident case in Florida can be convoluted and challenging. However, with proper knowledge of the process, meticulous evidence collection, and the support of a skilled truck accident lawyer, victims can effectively navigate the legal system. This journey, while complex, is a vital path to recovery and justice following a gas truck accident.
The Cornerstone of Justice – Why You Need a Florida Gas Truck Lawyer
Given the complexity and potential severity of gas truck accidents, having an experienced Florida gas truck accident lawyer by your side can make a significant difference in the outcomes of truck accident lawsuits. Their role goes beyond legal counsel; they are your advocates, your negotiators, your defenders, and in many ways, your support system throughout the entire process.
Accidents involving fuel trucks tend to involve multiple potential defendants, intricate legal issues, and high stakes given the severity of injuries and property damage. This makes these cases more complex than typical car accidents. A Florida gas truck accident lawyer possesses the knowledge, experience, and resources to handle these unique challenges effectively.
Navigating the complexities of truck accident lawsuits requires a comprehensive understanding of federal and state regulations that govern the trucking industry. This includes, but isn't limited to, laws regarding driver logbooks, truck maintenance, and cargo handling. In addition, Florida has specific regulations concerning large commercial trucks and truck drivers that may affect your case. A knowledgeable truck accident lawyer will understand these laws and how to apply them effectively to establish liability in your case.
One of the most daunting aspects following a gas truck accident is dealing with insurance companies. The negligent party's insurance company will likely have a team of lawyers working to minimize the amount they have to pay. Attempting to negotiate with them on your own may result in a lower settlement than you deserve. A skilled truck accident lawyer will have experience negotiating with insurance companies and won't be intimidated by their tactics. They will work tirelessly to ensure you receive fair compensation for your injuries, medical bills, lost wages, and other damages.
Gathering and preserving evidence is critical in any truck accident case. A seasoned truck accident lawyer will know how to obtain crucial evidence such as driver's logbooks, truck maintenance records, and data from the truck's black box, which can help establish negligence. They can also consult with experts, such as accident reconstructionists, to build a strong case on your behalf.
Additionally, an experienced truck accident lawyer can help you understand your legal options and make informed decisions. This process begins with a free consultation where the lawyer evaluates the details of your case, explains your rights, and discusses the best course of action based on their judgment.
It's important to remember that not all lawyers have the same level of experience in handling gas truck accidents. These types of accidents require an in-depth understanding of specific regulations and industry practices. Therefore, when choosing a lawyer, ensure they have a proven track record in handling similar cases successfully.
Moreover, a reliable Florida gas truck accident lawyer should operate on a contingency fee basis. This means they don't get paid unless you win your case. This arrangement ensures that your lawyer is motivated to achieve the best possible outcome for your case and provides you with access to quality legal representation without worrying about upfront legal fees.
A gas truck accident can be a traumatic and life-altering event. The aftermath can leave victims with severe injuries, costly medical bills, and a long road to recovery. Amid this challenging time, you need a lawyer who can carry the burden of the legal process so that you can focus on your recovery.
Engaging an experienced Florida gas truck accident lawyer is not just a smart choice; it's a necessary step to ensure your rights are protected, the truth is unveiled, and justice is served. It's a decision that can influence the trajectory of your healing journey, providing both a path to recovery and a road to justice. Choose wisely, and remember, the fight is not just yours alone. With a dedicated truck accident lawyer on your side, it becomes a shared battle – one that you are much more likely to win.
FAQs: Unraveling the Unexplored
How does the trucking industry's adherence to safety standards impact the frequency of truck accidents?
The trucking industry is heavily regulated by both state and federal laws. These laws set standards for safety practices, equipment maintenance, driver's hours on the road, and more. Non-compliance with these standards can greatly increase the risk of truck accidents, as failing to adhere to safety practices or maintenance standards can result in dangerous conditions on the road.
Can the condition of the road contribute to a gas truck accident?
Yes, road conditions can be a significant factor in gas truck accidents. Potholes, inadequate signage, poor road design, or lack of proper maintenance can all contribute to accidents. In some cases, the government entity responsible for maintaining the road may also be held liable.
What role does driver fatigue play in gas truck accidents?
Driver fatigue is a major cause of gas truck accidents. Despite regulations limiting the number of hours truck drivers can consecutively drive, many truck drivers still suffer from fatigue due to long hours and demanding schedules. Fatigue can impair a driver's reaction time, judgment, and ability to control their vehicle, leading to serious accidents.
How is the compensation amount determined in a gas truck accident case?
The compensation amount in a gas truck accident case is typically determined by the severity of your injuries, the extent of your medical bills, loss of income, future medical costs, pain and suffering, and other damages. The trucking company's level of negligence will also play a part in the calculation. An experienced truck accident lawyer can provide more specific insight based on your case details.
How long do I have to file a lawsuit after a gas truck accident in Florida?
The statute of limitations for personal injury cases in Florida, including gas truck accidents, is generally four years from the date of the accident. However, it can vary in certain situations. It's important to consult with a truck accident lawyer to ensure you don't miss the filing deadline.
Contact The Truck Accident Attorneys at The Law Place Today!
Gasoline truck accidents in Florida present an unprecedented and severe threat on our highways. The repercussions of such mishaps reach far beyond the immediate fallout, leading to serious injuries, extensive property destruction, and in unfortunate cases, loss of life. Recognizing the involvement of various factors such as the truck drivers, trucking companies, and the condition of the fuel trucks elucidates the complicated nature of these incidents.
Grasping the intricacies of these occurrences, from their causes and the laws governing them to their legal repercussions, is vital for those affected. It's essential to remember that you're not alone on this journey. Help is at hand.
Our team of dedicated Florida truck accident lawyers is equipped with the necessary knowledge and experience to handle these challenging cases and help you pursue the most following your truck accident injuries. Our comprehensive approach covers everything from collecting evidence at the accident scene, negotiating with insurance companies, to advocating for your rights in court if necessary.
With our free consultation and proven track record in countless truck accident cases, we stand as your ally, ready to steer you towards justice. Don't let the complexity of the situation or the daunting legal process discourage you. If you or a loved one has been involved in a gas truck accident in Florida, remember that the right legal representation can significantly impact the outcome. Arm yourself with our competent law firm to ensure your path to recovery is as smooth as possible. Your journey towards justice, rightful compensation, and peace begins with one small step: reaching out for the support you deserve.