Facing the aftermath of a car accident in Florida can be overwhelming. Besides the immediate shock and trauma, there's an urgent need to seek immediate medical attention, irrespective of the apparent severity of accident-related injuries. Why is this critical? Prompt medical care can mean the difference between a swift recovery and enduring long-term health issues. Additionally, your post-accident medical care plays a significant role in a personal injury claim, determining the extent of your compensatory damages for medical expenses and lost wages.
Further complicating matters, Florida law requires that car accident victims seek medical care within 14 days of the accident to qualify for Personal Injury Protection (PIP) coverage. This stipulation emphasizes the necessity of immediate attention to health after a car crash.
If you've been in an accident and are unsure about your legal rights and the steps you should take, our team of experienced car accident lawyers at The Law Place can guide you. We offer free consultations, operate on a contingency fee basis (also known as a 'no win, no fee' system), and are available 24/7 We're here to ensure your interests are protected as you navigate your recovery journey.
Why Seek Immediate Medical Attention
Seeking medical attention quickly after an accident is important for many reasons, including:
Identifying Hidden Injuries
The chaotic scene of a car crash often triggers adrenaline that can mask pain and potentially serious injuries. In fact, some car accident injuries, such as traumatic brain injuries, internal injuries, or soft tissue damage, might not present immediate symptoms. Waiting to see a doctor until symptoms appear can be risky. By seeking immediate medical attention from a medical professional, you can ensure these injuries are identified and addressed promptly, which can significantly affect your health and recovery process.
Commencement of Necessary Treatment
Beginning medical treatment immediately after a car accident not only helps to mitigate the physical impact of your injuries but also prevents them from worsening over time. Whether it's heading to the nearest emergency room, commencing physical therapy, or following a tailored treatment plan, prompt treatment often leads to better outcomes and quicker recovery.
Importance for Personal Injury Claims
In the realm of personal injury claims, your medical documentation serves as a critical piece of evidence. Immediate medical care provides a record linking your injuries directly to the accident, strengthening your claim. This evidence is pivotal in negotiations with insurance companies and, if necessary, convincing a court of the extent of your car accident injuries. Additionally, according to Florida law, not seeking treatment within 14 days of the accident can lead to the denial of your personal injury protection (PIP) coverage, limiting your access to benefits for your medical expenses.
Our team of dedicated attorneys fight and win for Floridians.
Delayed Onset Injuries After a Car Accident
Not all injuries present themselves immediately following a car accident. Some may take hours, days, or even weeks to manifest noticeable symptoms. These delayed onset injuries include traumatic brain injuries, which could range from concussions to more severe head trauma, whiplash, and other soft tissue injuries that may not be immediately evident. Internal injuries, such as damage to organs, can also be dangerously silent until they reach critical stages.
Importance of Monitoring for Symptoms
Understanding the possibility of delayed onset injuries underscores the importance of monitoring for symptoms after a car accident. This vigilant approach ensures any late-appearing health issues are caught and treated early. Besides immediate medical attention, follow-up check-ups should be a priority.
Early detection not only plays a critical role in effective treatment but also in documenting the full scope of accident-related injuries in your personal injury claim. Keeping your car accident attorneys informed about your medical condition can help them represent your case effectively. It's crucial not to overlook any discomfort or unusual symptoms; seek medical attention immediately if you suspect a delayed onset injury.
The Role of Medical Treatment in Personal Injury Claims
Navigating a personal injury claim after a car accident can be a complex and challenging process. Medical treatment plays a critical role in this process, not only for your health and recovery but also for the successful resolution of your claim.
Establishing Causation
One of the key elements in a personal injury claim is establishing causation – that is, proving that the defendant's actions directly caused your injuries. Medical attention helps provide an official record of your injuries, linking them directly to the accident. Seeking immediate medical attention after an accident in Florida, therefore, plays a pivotal role in solidifying your case. Any delay can create a gap, which insurance companies could exploit to claim that the injury was not a result of the accident.
Calculating Medical Expenses for Claims
Your medical expenses constitute a significant portion of your personal injury claim's value. These expenses include not only immediate treatment costs but also those related to ongoing care, physical therapy, medication, and any future medical costs related to your injury. An experienced car accident lawyer can help ensure these costs are adequately factored into your claim. However, without timely and proper medical treatment, and a complete record of these treatments, calculating these costs accurately becomes challenging, potentially leading to lower financial compensation.
We're Florida's top litigation team with over 75 years of combined experience
Personal Injury Protection (PIP) in Florida
Understanding the ins and outs of insurance coverage is crucial when dealing with the aftermath of a car accident. In Florida, one key element of your automobile insurance is Personal Injury Protection (PIP), which can play a major role in covering your medical expenses.
Overview of PIP Coverage
Personal Injury Protection, or PIP, is a part of your car insurance policy as required by Florida law. Regardless of who was at fault in the accident, PIP coverage is designed to pay for a portion of your medical care and lost wages after a car accident. This no-fault insurance coverage is crucial, as it can provide immediate help in covering medical bills and other accident-related expenses.
How PIP Coverage Applies to Medical Treatment
After a car accident in Florida, PIP coverage can cover up to 80% of your necessary and reasonable medical expenses, regardless of who caused the accident. However, to activate this PIP coverage, Florida law requires that you seek medical treatment within 14 days of the accident. This is another crucial reason to seek immediate medical attention after a car accident in Florida. Even if you feel fine immediately after the crash, seeing a doctor after a car accident can ensure your access to PIP benefits and help detect any possible delayed onset injuries.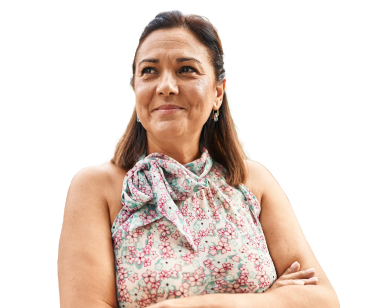 From the initial call to updates on your case status, we are here to get you answers.
Legal Support for Accident Victims in Florida
Facing the aftermath of a car accident can be overwhelming, especially when trying to navigate medical treatments and insurance claims while dealing with injuries. This is where the support of an experienced car accident lawyer becomes invaluable. From providing advice on personal injury claims to helping accident victims understand Florida law, an attorney can guide you through the entire process and ensure your rights are protected.
The Role of a Car Accident Lawyer
The role of car accident attorneys involves gathering evidence, negotiating with insurance companies, and even representing clients in court if necessary. They can help ensure you receive full compensation for all your medical expenses, lost wages, and other damages related to the accident.
Navigating Your Medical Care After an Accident
After being involved in a Florida car accident, seeking immediate medical attention is of the utmost importance. Not only is it crucial to your personal health and well-being, but it also plays a significant role in the potential success of your personal injury claim.
Different Types of Medical Professionals You Might See
In the aftermath of a car accident, you may find yourself navigating a myriad of medical professionals, each playing a crucial role in diagnosing, treating, and documenting your car accident injuries. Initially, you will likely encounter emergency room doctors who assess your immediate medical needs and stabilize any life-threatening conditions. These medical professionals are skilled in identifying and managing a range of injuries, from head trauma, such as traumatic brain injuries, to internal injuries.
Depending on the nature of your injuries, you may then be referred to specialists for further treatment. For example, an orthopedic surgeon might be necessary for broken bones or damage to your musculoskeletal system. Neurologists could become involved if you've sustained a traumatic brain injury or other neurological damage. Physical therapists often come into the picture to assist with rehabilitation and help regain strength and mobility.
The Role of Each Medical Professional in Your Recovery
Each of these medical professionals plays a unique and critical role in your recovery process. The emergency room team provides immediate, lifesaving care and identifies critical injuries. Specialists then step in to offer targeted treatment aimed at managing and recovering from these specific injuries. Physical therapists will work with you over the longer term, often weeks or months, to help restore function and get you back to your daily routine.
The Importance of Following the Recommended Treatment Plan
Your team of medical professionals will create a personalized treatment plan tailored to your specific car accident injury needs. It is crucial to your recovery and your personal injury claim to adhere to this plan closely. Compliance with your treatment plan not only facilitates your physical recovery but also provides concrete documentation of your medical expenses and ongoing needs. This evidence can be invaluable when it comes to securing fair financial compensation.
Understanding the roles of the various medical professionals in your recovery and the importance of strict compliance with your treatment plan can help you navigate the medical landscape after a car accident. More importantly, it underscores the need for an experienced car accident lawyer who can help you recover the compensation necessary to cover your medical bills and other accident-related expenses.
The Psychological Impact of Car Accidents
Apart from the physical injuries that come with car accidents, it's crucial to understand that there are often psychological repercussions as well. Traumatic experiences like car accidents can result in mental and emotional challenges that are just as important to treat as physical injuries.
Understanding the Psychological Consequences
Experiencing a car accident can leave victims with mental health issues such as post-traumatic stress disorder (PTSD), anxiety, depression, and phobias, especially around driving or riding in vehicles. These disorders can affect your quality of life, relationships, and even your ability to work or perform daily activities.
Seeking Appropriate Mental Health Care
Just like with physical injuries, it's essential to seek medical attention for any psychological distress following a car accident. Mental health professionals, such as psychiatrists, psychologists, or counselors, can provide diagnoses, treatment plans, and support to help you navigate these challenges. They may recommend treatments like psychotherapy, medication, or a combination of both.
The Role of Mental Health in Personal Injury Claims
Mental and emotional distress are also important considerations in your personal injury claim. Just like physical injuries, psychological injuries require treatment, which means they also incur expenses. When calculating your claim, your attorney can include these costs. Additionally, emotional pain and suffering can also be considered in your claim, further emphasizing the importance of seeking care and documenting your mental health journey following a car accident.
By understanding the potential psychological implications of a car accident, victims can better navigate their recovery journey. Including these considerations in your personal injury claim can also help ensure you receive the full compensation needed to cover all aspects of your recovery.
The Law Place Difference
Choosing the right legal representation for your personal injury claim can significantly impact the success of your case. When dealing with a potentially stressful and complex situation like a car accident, you need a law firm that is not only competent but also genuinely invested in your case. The Law Place sets itself apart in this respect.
Dedicated and Experienced Team
The Law Place boasts a team of dedicated and experienced car accident lawyers who are committed to providing high-quality representation to all clients. Our lawyers understand the complexity of Florida law and the intricacies of personal injury cases. They use their knowledge and experience to navigate the legal system, advocating relentlessly for your rights.
Comprehensive Approach
At The Law Place, we believe in a comprehensive approach to each case. We handle all aspects of your claim, from gathering evidence and medical documentation to dealing with insurance companies and representing you in court if necessary. Our goal is to alleviate your burden during this challenging time so that you can focus on recovery.
Client-Centered Representation
What truly sets The Law Place apart is our commitment to our clients. We understand that each case is unique, so we take the time to understand your specific situation and needs. We prioritize clear communication and provide personalized attention to each case. Our clients are more than just case numbers; they are individuals seeking justice, and we are here to help them achieve it.
Free Consultation and Contingency-Based Fees
We offer a free consultation where you can discuss your case without any obligation. Plus, our fees are contingency-based, meaning you don't pay unless we win your case. This arrangement allows everyone, regardless of their financial situation, to access high-quality legal representation.
The Importance of Seeking Immediate Medical Attention After an Accident in Florida, FAQ
What are some common symptoms of a traumatic brain injury after a car accident?
Traumatic brain injuries (TBIs) can range from mild to severe, and symptoms might not appear immediately. Signs may include persistent headaches, nausea, memory issues, dizziness, mood changes, and sensitivity to light or noise. It's crucial to seek medical attention right away if you've experienced a blow to the head during a car accident.
What steps should I take following a Florida car accident to protect my health and legal rights?
Immediately following a Florida car accident, it's important to ensure your safety and the safety of others involved, if possible. Contact law enforcement and seek immediate medical attention, even if you feel fine. Inform your doctor you've been involved in an accident and document all medical treatment.
You should also inform your insurance company that you have been in an accident. However, you should stick to basic facts such s time, place, and who was involved. Lastly, contact a skilled car accident attorney to understand your rights and potential avenues for compensation. You may choose to do this before speaking to your insurance company so that they can advise you.
I was in a car accident, and I felt okay initially but started feeling pain a few days later. Is this normal?
It's quite common for car accident injuries to become apparent only days or even weeks after the accident. This is especially true for injuries like whiplash or even more serious conditions like a traumatic brain injury. This delay is one of the main reasons why it's so important to seek medical attention immediately following an accident, even if you feel fine at the moment.
Can I still claim for my car accident injury if I didn't seek immediate medical attention?
While you can still file a personal injury claim if you didn't immediately seek medical treatment, it can make the claim process more challenging. The opposition may argue that your injuries aren't as serious as you claim, or weren't caused by the accident. The best course of action is to consult with a knowledgeable attorney who can provide advice based on your specific circumstances.
How Legal Representation Can Help in Recovering Compensation
The journey towards recovery after a car accident is fraught with challenges, but immediate medical attention can make a significant difference in outcomes. Seeking medical treatment immediately not only safeguards your health but also strengthens your personal injury claim.
Whether it's a minor fender-bender or a catastrophic collision, never underestimate the potential for serious injuries. Hidden or delayed onset injuries, such as traumatic brain injuries or internal injuries, can have devastating consequences if left untreated. Remember, symptoms might not manifest immediately, so even if you feel fine, it's crucial to see a doctor after a car accident. This immediate medical care provides crucial documentation for your personal injury case and helps calculate fair financial compensation for your medical expenses.
Facing the recovery process alone can be daunting, and you don't have to. The team at The Law Place is here to help guide you through each step of the process, from understanding your PIP coverage to fighting for the compensation you deserve.
For trusted and compassionate legal representation, schedule your free consultation today. Let's work together to navigate this challenging time and ensure you get the justice you deserve.