In Florida, the state known for its sunshine and beaches, there's a darker side that doesn't often make it to the postcards: Publix truck accidents. These accidents are not only prevalent, but they can lead to serious injuries and often involve complex liability issues. If you or a loved one has been unfortunate enough to be involved in a Publix truck accident, it's important that you seek legal assistance as soon as possible to ensure your rights are protected.
The Law Place is here to help. With over 75 years of combined experience in Florida personal injury law, our team of dedicated attorneys has a deep understanding of the intricacies involved in truck accidents, specifically those involving Publix trucks. We are passionate about serving victims of such accidents and are committed to seeking the maximum compensation possible for your injuries and losses.
Navigating the aftermath of a truck accident can be a complex and emotionally taxing process, but you don't have to go through it alone. An experienced attorney from The Law Place can guide you through the legal process, standing as your steadfast advocate at every step.
Don't face this challenging time by yourself. Remember, we offer a free consultation and work on a contingency fee basis, which means we only get paid if we win your case.
So, don't delay. Reach out to a Florida personal injury lawyer today and let us help you navigate through this difficult period.
Understanding Publix Truck Accidents
When a passenger vehicle collides with a Publix truck, the results can be devastating due to the sheer size and weight of the truck. Publix trucks, like other commercial trucks or tractor trailers, are significantly larger and heavier than standard passenger vehicles. This means that in an accident, the occupants of the smaller vehicle are likely to sustain serious bodily injuries, while the Publix truck driver may escape unharmed.
Furthermore, Publix truck accidents can become complicated due to the multiple factors involved. These factors may include negligent behavior of the Publix truck driver such as fatigue, distraction, or driving under the influence. Other factors could include improper maintenance of the truck, the vehicle's load not being properly secured, or even trucking company negligence.
Understanding the factors contributing to the crash scene and determining who is responsible for a Publix truck accident can be a complex process. This is where the experience and knowledge of personal injury attorneys can be invaluable. An attorney will gather and analyze evidence, including accident scene photos, truck logs, witness statements, and medical records, to build a strong case for compensation.
Our team of dedicated attorneys fight and win for Floridians.
The Four Elements of Negligence in Publix Truck Accidents
In Florida personal injury cases involving Publix truck accidents, the legal principle of negligence plays a key role. Negligence refers to a party's failure to act with the level of care that a reasonable person would have in the same situation. The concept of negligence is built around four crucial elements: duty of care, breach of duty, causation, and damages. Understanding these elements can aid in making a successful liability claim following a Publix truck accident.
Duty of Care – Every Publix truck driver, like any other driver, has a duty of care towards other road users. This means they have a responsibility to operate their vehicle in a way that ensures the safety of others.
Breach of Duty – A breach occurs when the driver fails to uphold their duty of care. Examples include distracted driving, speeding, failing to observe traffic rules, or even not properly securing cargo in the Publix truck.
Causation – This element links the breach of duty directly to the accident. It needs to be demonstrated that the driver's failure to uphold their duty of care directly resulted in the truck accident and subsequently, the victim's injuries. Medical attention and examination of medical records often play a key role in establishing causation.
Damages – The final element pertains to the actual losses suffered by the victim as a result of the accident. These could be medical bills, lost wages due to inability to work, cost of future medical treatment, and other losses such as pain and suffering.
Each of these elements needs to be proven to hold the Publix truck driver or the company responsible for a Publix truck accident. Given the complexity of establishing negligence in such cases, it's advisable to consult with an experienced personal injury attorney who can guide you through the legal process.
Florida's Modified Comparative Fault Law (2023)
Comparative fault in personal injury cases in Florida changed in 2023. The tort reform, House Bill (HB) 837  affects the way compensation is determined in personal injury cases, including Publix truck accidents. Under this rule, the compensation a plaintiff can receive is reduced by their percentage of fault for the accident.
For instance, if you were involved in a Publix truck accident and found to be 20% at fault – perhaps due to partial distraction or not following the rules of the road – and the Publix truck driver was 80% at fault, your 20% fault share would reduce any compensation you receive. So if your total damages – such as medical expenses, lost wages, pain and suffering – amount to $100,000, you can only recover $80,000.
This modified comparative fault law emphasizes the importance of gathering strong evidence at the accident scene and building a solid case to minimize your degree of fault and maximize your potential compensation.
It's important to note that if you're found to be more than 50% at fault for the accident under this law, you may not be able to recover any compensation at all. This underscores the value of a skilled personal injury attorney, who can help to accurately represent your degree of fault and seek fair compensation for your injuries in a Publix truck accident case.
We're Florida's top litigation team with over 75 years of combined experience
Injuries and Damages in Publix Truck Accidents
Publix truck accidents can result in a variety of serious bodily injuries, depending on factors such as the speed of the vehicles involved, the point of impact, and the safety features of the passenger vehicle. Common injuries from such accidents include traumatic brain injuries, spinal cord damage, fractures, burns, and internal injuries.
In the aftermath of a Publix truck accident, victims might face extensive medical treatment, from emergency care to rehabilitation and therapy. Medical bills can quickly pile up, making compensation critical to your financial recovery. The damages you can claim in these cases broadly fall into two categories – economic and non-economic damages.
Economic Damages
Economic damages are quantifiable costs that arise from the accident, including:
Medical Expenses – These comprise costs for emergency care, hospital stays, surgery, medication, physical therapy, and any future medical treatment needed for your injuries.
Lost Wages – If your injuries caused you to miss work, you can claim compensation for the income you've lost. If your injuries affect your ability to work in the future, you can claim for future loss of earning capacity.
Property Damage – This covers the cost of repairing or replacing your vehicle or any other property damaged in the accident.
Non-Economic Damages
Non-economic damages, on the other hand, compensate victims for the intangible effects of their injuries. These include:
Pain and Suffering – This compensates you for the physical pain and emotional distress you've suffered as a result of the accident.
Loss of Enjoyment of Life – If your injuries prevent you from enjoying activities and hobbies you used to participate in, you can claim compensation.
Emotional Distress – Accidents can have significant psychological impacts, leading to conditions such as anxiety, depression, or post-traumatic stress disorder (PTSD).
Remember that establishing these damages typically requires thorough documentation, including medical records, receipts, pay stubs, and testimonies from medical professionals or therapists. An experienced personal injury attorney can guide you through this process and help you build a strong case to seek fair compensation for your injuries and losses.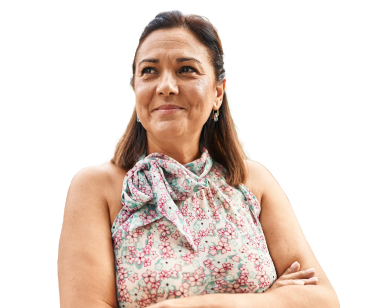 From the initial call to updates on your case status, we are here to get you answers.
The Importance of Immediate Medical Attention
Experiencing a Publix truck accident can be a jarring and disorienting event, but it's crucial that you seek immediate medical attention afterward, regardless of how you feel. Some injuries, especially traumatic brain injuries, may not exhibit symptoms right away, and delaying medical treatment can potentially worsen your condition.
In addition to protecting your health, immediate medical attention serves a crucial role in your personal injury claim. Your medical records become an integral piece of evidence that documents the extent of your injuries, the treatment you received, and the associated medical expenses. These records directly link your injuries to the accident and can make a significant difference in validating your claim.
Sometimes, injuries may not manifest until days or weeks after the accident. In such cases, it is essential to return to a medical professional for a check-up. Any new symptoms or late-appearing injuries should be documented.
Also, be sure to follow the medical advice and treatment plan provided by your healthcare provider. Failure to do so could be used against you by the defendant's insurance company to claim that you contributed to the severity of your injuries.
Remember, your health is the top priority after an accident. Not only is seeking immediate medical attention necessary for your well-being, but it also strengthens your personal injury claim in your pursuit of fair compensation for your medical bills and related expenses.
How Publix Handles Accident Claims – The Self-Insured Scenario
Publix, like many other large corporations, is a self-insured entity. This means that rather than purchasing an insurance policy from an insurance company to cover potential liability claims, Publix has set aside funds to handle such matters internally.
Being self-insured allows Publix a greater degree of control over how it handles accident claims. They are essentially their own insurer, so it's in their best interest to minimize the amount they pay out in damages. This unique setup can make the process of seeking compensation following a Publix truck accident more challenging than typical personal injury cases.
When you file a claim against Publix, you will likely deal directly with their in-house claims adjusters or attorneys. They are skilled negotiators with a deep understanding of liability and personal injury law, and they are focused on protecting the company's bottom line. This can involve denying or minimizing valid claims, and they might take advantage of claimants who do not have legal representation.
That's where the assistance of an experienced personal injury attorney comes in. Your attorney understands the strategies that self-insured entities like Publix employ and how to counter them effectively. They can help level the playing field, handling communications with Publix's representatives, negotiating on your behalf, and fighting for the compensation you deserve.
Filing a liability claim against a self-insured company like Publix supermarkets requires an in-depth understanding of the law, strategic negotiation skills, and the tenacity to stand up to corporate legal teams. A skilled attorney can navigate this process and work hard to ensure you are not taken advantage of in your pursuit of compensation for your injuries and other losses.
Stand Strong with The Law Place: Your Ally in a Publix Truck Accident Case
When facing the aftermath of a serious truck accident, the importance of choosing the right personal injury attorneys cannot be overstated. With The Law Place, you're not just hiring a lawyer – you're aligning with a formidable team committed to fighting for your rights.
At The Law Place, we boast a team of accomplished personal injury lawyers with an outstanding track record in handling complex Publix truck accident lawsuits. With more than 75 years of combined experience, our team brings together diverse knowledge and a collaborative approach to champion your cause. We are not just lawyers; we are advocates dedicated to securing fair compensation for victims of negligence.
Many attorneys at The Law Place have achieved an Avvo rating of 10.0, a testament to our deep understanding of Florida's personal injury laws, strong advocacy, and high ethical standards. Every client is assigned a personal attorney who, backed by the collective knowledge of the entire team, meticulously investigates every case, prepares a compelling argument, and guides you through the legal process.
The Law Place adopts a personalized approach to every case. They understand that every accident, every injury, and every person is unique. Your concerns are heard, your questions are answered, and your case is tailored to ensure you receive the maximum compensation available under Florida law.
Publix Truck Accident Truck Accident Lawyer Florida, FAQ
How long do I have to file a lawsuit after a Publix truck accident in Florida?
The statute of limitations for personal injury cases in Florida, typically gives you two years from the date of the accident to file a personal injury lawsuit. However, each case is unique, and certain circumstances may affect this deadline. It's crucial to consult with a skilled personal injury attorney as soon as possible after the accident to ensure your rights are protected.
Why is it harder to deal with self-insured companies like Publix?
When a company is self-insured, it means they handle their own liability claims rather than relying on an insurance company. This often makes the claim process more complex, as such companies have their own legal teams focused on minimizing their financial liability. It's critical to have an experienced personal injury lawyer on your side to level the playing field and advocate for your rights.
How can The Law Place help in my Publix truck accident case?
At The Law Place, our skilled team of personal injury lawyers will thoroughly investigate your accident, gather necessary evidence, determine liability, and build a strong case on your behalf. We're committed to guiding you through the legal process, negotiating with self-insured companies like Publix, and tirelessly fighting for the maximum compensation you're entitled to.
Can I recover compensation for emotional distress after a Publix truck accident?
Yes, Florida law allows for the recovery of non-economic damages, such as emotional distress, pain and suffering, and diminished quality of life, in personal injury cases. Your attorney at The Law Place can explain this in more detail and evaluate your potential to claim such damages in your specific case.
I had a slip and fall accident at a Publix supermarket in Florida, can I claim compensation for my injuries?
Yes, if you've been injured in a slip and fall accident at a Publix store, you might be entitled to compensation for your injuries, medical bills, lost wages, and other losses. These types of cases can be complicated, as it needs to be proven that Publix was negligent and this negligence directly led to your injuries. As experienced fall accident attorneys, we at The Law Place have a strong track record in handling Publix slip and fall cases. We can guide you through the complex process of fall accidents and fight for the compensation you deserve.
Making a Difference in Your Fight for Justice: The Law Place
Understanding the complexities of truck accidents, especially when involving self-insured corporations like Publix, can be daunting. Furthermore, navigating the Florida legal system, keeping up with the recent changes, and understanding the intricacies of your rights and entitlements under personal injury law, requires legal guidance.
The Law Place is committed to standing by your side, shedding light on your legal options, and diligently pursuing fair compensation for your serious injuries, medical expenses, lost wages, and other losses. With their steadfast dedication and unwavering support, you're not alone in this journey.
Don't let the aftermath of a Publix truck accident overtake your life. Reach out to The Law Place today for a free consultation and comprehensive case evaluation. Our Florida truck accident lawyers work on a contingency basis, which means you don't pay unless we win your case. Let us shoulder your legal burdens while you focus on your recovery and getting your life back on track.