Every day, individuals nationwide visit retail establishments for a variety of reasons, and Walgreens is no exception. A leading drugstore chain in the United States, Walgreens caters to a massive customer base, serving countless shoppers daily. However, amidst the usual hustle and bustle, unfortunate incidents can occur, including slip and fall accidents. These accidents are not only common in retail environments like Walgreens but can also lead to serious injuries and significant personal and financial strain.
A slip and fall accident at a Walgreens store in Florida may occur due to various factors such as wet floors, spilled products, poor lighting, or unattended obstacles. These conditions present significant hazards for customers and can lead to incidents that result in injuries, ranging from minor bruises and fractures to severe injuries like traumatic brain injuries. Such accidents can take a toll on the victims, affecting their health, livelihood, and overall quality of life.
The aftermath of a slip and fall accident can be confusing and stressful, especially when dealing with medical treatment, potential lost wages, and the complex process of a personal injury claim. This is where the role of a Florida personal injury lawyer becomes critical. A competent Florida Walgreen slip and fall accident lawyer can guide you through this challenging process, helping you understand your legal options, gather necessary evidence, and fight for the compensation you deserve.
If you've been injured in a slip and fall accident at a Walgreens store, remember that you are not alone. We, at our law firm, are here to help. We invite you to take advantage of our free consultation service, where we can discuss the specifics of your case, explain your rights, and explore the best way forward. Our dedication is to championing your cause, ensuring you obtain the justice and compensation you deserve.
Understanding Slip and Fall Accidents at Walgreens
As one of the largest retail chains in the United States, Walgreens is a bustling hub of activity every day. Unfortunately, amidst the shopping carts and sale signs, hazards can lurk, leading to slip and fall accidents. In order to understand the gravity of these accidents and the potential repercussions, it's essential to define what they entail and identify their root causes.
A slip and fall accident, as the term suggests, occurs when an individual slips, trips, or stumbles in a Walgreens store or on the store premises due to a dangerous or hazardous condition, subsequently suffering an injury. The hazards can be varied and numerous, with some of the most common including wet or slippery floors, tripping obstacles, and even weather-related conditions like slick ice patches in the parking lots or on the Walgreens sidewalk.
A common scenario involves a shopper stepping onto a wet floor that lacks an adequate warning sign, leading to a slip and a possible fall. The floor could become wet due to a recent cleaning, a spill from a product, or even customers tracking in water during inclement weather. Similarly, a Walgreens store could become a scene for a fall accident due to tripping hazards. This can involve misplaced merchandise, uneven flooring, or poorly maintained sidewalks or parking lots. Each of these situations presents a significant risk to customers, potentially leading to serious injuries.
One factor that can aggravate these circumstances is the role of store policy and the behavior of Walgreens employees. A store policy that does not prioritize regular inspections and prompt clean-ups can create an environment where hazards persist. Similarly, if employees fail to address known hazards, be it a wet floor or a tripping obstacle, it can lead to dangerous situations. Moreover, the failure to display warning signs for potential hazards is another factor that can lead to accidents.
Walgreens, like any other retail establishment, has a legal obligation to provide a safe environment for its shoppers. This duty includes keeping the store premises in a reasonably safe condition, promptly addressing any known hazards, and adequately warning customers of potential dangers. Unfortunately, in some cases, Walgreens may fail in fulfilling this duty, resulting in accidents and injuries to its patrons. When this happens, victims may be able to claim compensation in a premises liability claim.
From the slick ice patch in the Walgreens parking lot that was not promptly salted to the spilled water in an aisle that was not cleaned up promptly, negligence can manifest in various forms. It's also important to note that Walgreens employees are not solely responsible for maintaining safety. Store management also has a critical role in implementing and enforcing safety protocols. A lapse in their duties can create a hazardous environment for shoppers.
It's important to understand that suffering an injury from a slip and fall at a Walgreens store can have severe repercussions. Beyond the physical pain and suffering, victims often face high medical bills, lost wages due to time off work, and a significant impact on their quality of life. Given these potential consequences, victims should be aware of their legal rights and the option to seek fair compensation for their injuries.
If you or a loved one has suffered a slip and fall accident at a Walgreens store due to the negligence of the store or its employees, you have legal recourse. The complexities of these cases necessitate the involvement of a Walgreens slip and fall accident lawyer, who can help you navigate the legal process, gather evidence, and fight for your right to compensation. It is your right to hold the negligent party accountable, and we are here to help you exercise that right.
Our team of dedicated attorneys fight and win for Floridians.
The Role of a Walgreens Slip and Fall Accident Lawyer
Engaging with a Walgreens slip and fall accident lawyer after an unfortunate incident at a store is an important step towards pursuing a personal injury claim. An experienced lawyer brings to the table a wealth of knowledge about the law and how to navigate its intricacies, taking on a range of responsibilities to ensure that victims get a fair shot at the compensation they deserve.
First and foremost, a personal injury lawyer will take on the task of thoroughly analyzing the incident. They will review the details of the slip and fall accident, the conditions that led to it, the resulting injuries, and the impact these injuries have had on the victim's life. This in-depth evaluation forms the foundation upon which the rest of the case is built. It can also help determine the amount of compensation that can be sought, accounting for medical expenses, lost wages, and other damages.
Following the evaluation, one of the most critical tasks a Walgreens slip and fall accident lawyer undertakes is gathering evidence at the accident scene. This can include obtaining video footage if available, taking photographs of the hazardous condition that caused the fall, collecting statements from eyewitnesses, and securing incident or accident reports from the Walgreens store. They may also document the medical treatment received by the victim as evidence of the injuries sustained and the costs associated with such treatment.
The next significant task is filing a personal injury claim on behalf of the victim. This involves drafting a demand letter that clearly outlines the incident, the injuries suffered, the store's negligence, and the resulting damages. The demand letter is sent to the store management and their insurance company and serves as a formal request for compensation.
In some instances, store management or their insurance company may respond to the demand letter by disputing the claim, attempting to downplay the store's negligence, or offering a lower compensation than what is fair. Here, the personal injury lawyer's negotiation skills come to the forefront. They will negotiate tirelessly with the opposing side, using the evidence gathered and their knowledge of personal injury law to argue for maximum compensation for the victim.
A personal injury lawyer also provides essential legal counsel throughout the process. This includes explaining the victim's rights, providing updates on the case's progress, answering questions, and guiding the victim on the best course of action. They take the burden of navigating the legal process off the victim, allowing them to focus on their recovery.
At times, the personal injury claim may not reach a satisfactory resolution through negotiations. In such a case, a personal injury lawyer will prepare to take the case to court. They will craft a strong legal strategy, present compelling arguments, and strive to prove the store's negligence before a jury.
It's important to remember that the role of a personal injury lawyer extends beyond these tasks. They offer a supportive presence during a challenging time, advocating for the victim's rights, and fighting to ensure that the victim gets the justice they deserve. When faced with a daunting situation like a slip and fall accident at a Walgreens store, having a dedicated legal team on your side can make all the difference.
Types of Injuries in Slip and Fall Cases
Slip and fall accidents, such as those that can occur in a Walgreens store, can result in an array of injuries, some of which may be devastating and have long-term impacts. They range from mild to severe, depending on various factors such as the nature of the fall, the age and physical condition of the victim, and the location of the incident within the store. Below are some common types of injuries that victims of slip and fall accidents might sustain.
One of the most severe injuries that can occur from a fall is traumatic brain injuries (TBI's). This can happen if a person's head strikes the ground or another object during the fall. Symptoms can vary significantly based on the severity of the injury, and they can include headaches, confusion, dizziness, loss of consciousness, or more severe consequences like cognitive impairment or behavioral changes.
Back injuries are another serious concern in slip and fall cases. These can range from strains and sprains to more serious injuries like herniated discs, fractured vertebrae, or even spinal cord damage. Depending on the severity, these injuries can result in chronic pain, limited mobility, or even paralysis in extreme cases.
Broken or fractured bones are also a common result of slip and fall accidents. The impact of the fall can cause fractures in various parts of the body, including the wrists, arms, hips, and ankles. Such injuries can lead to significant pain, require extensive medical treatment, and may result in long-term disabilities.
In addition to these injuries, slip and fall victims might also suffer from sprains and strains, particularly in the ankles and wrists as victims often attempt to catch themselves during a fall. Cuts and bruises are also common, and while they might seem minor, they can lead to serious complications if not treated promptly and properly.
Furthermore, the psychological impact of a slip and fall accident shouldn't be overlooked. Many victims experience emotional distress, anxiety, depression, or even post-traumatic stress disorder (PTSD) following the incident.
These potential injuries underscore the importance of seeking immediate medical attention after a slip and fall accident at a Walgreens or any other location. Timely medical treatment not only ensures the victim's health but also provides crucial documentation that can be invaluable when pursuing a personal injury claim. And remember, if you or a loved one has suffered from a slip and fall accident, we are here to provide the legal help you need to recover fair compensation for your injuries.
We're Florida's top litigation team with over 75 years of combined experience
Seeking Medical Treatment After a Fall Accident
If you or a loved one has been involved in a fall accident at a Walgreens store, it is paramount to seek immediate medical attention. There are several reasons for this, primarily related to your health, but also your potential personal injury claim. Let's delve into why this immediate action is so crucial.
Firstly, not all injuries manifest immediately following a fall accident. While some injuries, like fractures or cuts, are immediately apparent, others, such as traumatic brain injuries or internal bleeding, may not exhibit symptoms until hours or even days later. Seeking immediate medical attention ensures that any injuries, apparent or not, are promptly diagnosed and treated. This action can help prevent complications and promote faster recovery.
Secondly, timely medical attention provides essential documentation for your personal injury claim. The medical reports generated from your treatment will detail the nature and extent of your injuries, the treatment provided, and the projected cost of future medical care. This documentation is crucial evidence when proving the link between your fall accident and the injuries sustained.
Finally, addressing your medical expenses following a fall accident is a vital aspect of the legal process. If you've sustained injuries due to a fall accident in a Walgreens store, these medical bills can be substantial. However, with the help of a personal injury lawyer from our law firm, you can fight to get compensation to cover these medical expenses, lost wages due to missed work, and other related costs.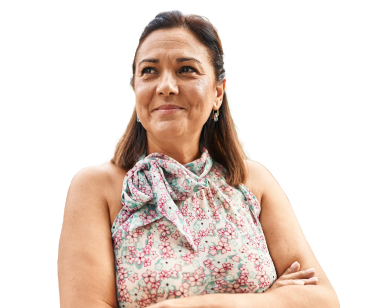 From the initial call to updates on your case status, we are here to get you answers.
The Process of Making a Slip and Fall Claim
Navigating the legal process of making a slip and fall claim can be complex, especially when dealing with large entities like Walgreens. If you've been involved in a slip and fall accident, acting quickly and efficiently is crucial in pursuing fair compensation for your injuries. Here, we outline the process and shed light on what it means to sue Walgreens for a fall accident, underscoring the challenges you may encounter and the ways we can help.
As soon as you sustain a fall injury in a Walgreens store, it's essential to gather evidence at the scene. This could include taking photographs of the location and the hazard that caused the fall, such as a wet floor, slick ice patch in the Walgreens parking lot, or any other tripping hazard. Documentation should also include any visible injuries, torn clothing, or damaged personal items. Furthermore, try to collect contact information from any witnesses, as their testimonies can be beneficial in strengthening your claim.
Reporting the incident to the store management is the next crucial step. Make sure to get a copy of the accident report, which can be useful during your claim. Your personal injury attorney can assist in communicating with the Walgreens manager or any other relevant parties, ensuring you do not inadvertently say anything that could harm your claim.
Seeking immediate medical treatment is a vital step already mentioned but cannot be overemphasized. Medical records will provide irrefutable proof of your injuries, their severity, and the required treatment, helping to establish the link between the accident and your injuries. Your Walgreens Injury attorneys can help you with this.
In most cases, your attorney will send a demand letter to Walgreens, stating the facts of the case, your injuries, and the compensation amount you're seeking. Negotiations typically follow this stage, where your attorney will strive to get the maximum compensation on your behalf. This could cover your medical bills, lost wages, pain and suffering, among other damages.
If a fair settlement isn't reached, your attorney may recommend filing a lawsuit against Walgreens. This involves a more complex legal process, which may include discovery, pre-trial motions, trial, and even appeal stages. Navigating these stages requires an experienced attorney who knows how to handle personal injury cases, especially those involving large corporations like Walgreens.
Finally, it's crucial to act quickly following your fall accident due to the statute of limitations, which sets a time limit on how long you can wait to file a claim. In Florida, you generally have four years from the date of the accident to file a personal injury lawsuit.
Suing Walgreens may seem like a daunting task, given its large size and likely formidable legal team. However, with the right personal injury lawyer by your side, it's a task you can confidently undertake. At The Law Place, our experienced attorneys are ready to provide the legal help you need to pursue your slip and fall claim, guiding you through each step of this often complex process. Contact us today for a free consultation.
How Walgreens Store Management and Employees Influence Fall Accidents
In many slip and fall cases at Walgreens, the actions or inactions of the store's management and employees play a significant role. Understanding this can be critical in establishing negligence, a key factor in winning a personal injury claim. At The Law Place, our knowledgeable attorneys are well-versed in identifying and proving such negligence, reinforcing your claim and your potential to secure fair compensation.
Walgreens, like any other store, has a duty of care to keep its shoppers safe. This involves maintaining safe store premises, including parking lots and sidewalks, promptly cleaning up spills, removing tripping hazards, and displaying adequate warning signs when potential hazards exist. However, when Walgreens employees fail to uphold this duty, it can lead to slip and fall accidents.
A frequent example is when an employee or Walgreens manager neglects to promptly clean up a spilled water on a floor, creating a slippery surface that could lead to a fall. Or, perhaps a tripping hazard was left in an aisle, or a slick ice patch in the parking lot was ignored. In these cases, proving that the employees knew or should have known about the dangerous condition and failed to rectify it can be pivotal in a successful claim.
Negligence also applies to the store's policies and procedures. Walgreens should have protocols in place to regularly inspect the store and promptly deal with potential hazards. If a fall accident happens due to a lack of or inadequate procedures, the store can be held liable.
Moreover, if a fall accident happens and the store's management or employees attempt to manipulate or downplay the incident, this can significantly impact your claim. For instance, if they discourage you from reporting the accident or seeking medical attention, this could hinder your ability to gather evidence and establish a link between the accident and your injuries.
At The Law Place, our attorneys are adept at thoroughly investigating the circumstances surrounding your accident. We will work diligently to gather evidence, including surveillance footage, accident reports, witness statements, and any relevant store policies, to demonstrate negligence on Walgreens' part. This is a crucial step in substantiating your claim and securing the financial compensation you deserve.
The actions or inactions of Walgreens employees and store management should not exacerbate your pain and suffering. If you've experienced a fall injury at Walgreens due to negligence, reach out to us today for a free consultation. We are committed to helping you navigate this complex legal process and strive to attain the maximum compensation you are entitled to.
Compensation in Walgreens Slip and Fall Cases
Navigating the aftermath of a slip and fall accident at Walgreens can be overwhelming, especially when trying to cope with physical injuries, emotional distress, and financial burdens simultaneously. However, it's important to remember that you have the right to seek compensation for your losses. At The Law Place, we fight passionately to ensure our clients receive the maximum compensation they deserve.
When discussing compensation, it's useful to understand what damages you can receive for a slip and fall claim. These can be broadly categorized into economic and non-economic damages.
Economic damages represent your tangible losses that can be easily calculated. They include:
Medical Expenses – These account for the cost of immediate and ongoing medical treatment resulting from your fall accident. It can cover everything from emergency room visits, hospital stays, surgeries, physical therapy, medication, and any future medical treatment you may require.
Lost Wages – If your fall injuries caused you to miss work, you could be compensated for those lost wages. Additionally, if your injuries hinder your future earning capacity, this could also be factored into your claim.
Non-economic damages, on the other hand, are intangible losses that are more challenging to quantify but are equally significant. They include:
Pain and Suffering: This pertains to the physical pain and emotional distress you've endured due to your accident and subsequent injuries. It can also factor in any potential future suffering.
Loss of Enjoyment of Life – If your injuries prevent you from enjoying activities you once loved, you may be entitled to compensation for this loss.
Emotional Distress – The trauma from a slip and fall accident can lead to conditions like anxiety, depression, and post-traumatic stress disorder (PTSD). Compensation for these psychological impacts can be claimed.
Achieving the maximum compensation in a slip and fall case often requires a thorough understanding of personal injury law and strong negotiation skills, particularly when dealing with insurance companies that aim to minimize payouts. At The Law Place, our experienced attorneys possess the necessary expertise to navigate these complex legal processes. We work tirelessly to build a robust case on your behalf, gathering necessary evidence, calculating a fair settlement amount, and pushing back against any lowball offers.
The Value of a Legal Team in Navigating Slip and Fall Cases
In the wake of a slip and fall accident at a Walgreens store, the prospect of pursuing legal action can seem daunting. Navigating the complexities of personal injury law and going against a large corporation like Walgreens may feel like a David versus Goliath battle. However, having a dedicated legal team on your side can level the playing field, providing you with the support, guidance, and representation you need to strive for justice. At The Law Place, we believe in our clients' rights and are committed to standing up for them.
Our legal team at The Law Place brings a wealth of collective experience in handling slip and fall cases. Having dealt with numerous cases similar to yours, our attorneys understand the unique challenges these cases present and the strategies necessary to overcome them. We know how to interpret store policies, identify negligence, gather comprehensive evidence, and build a solid case to show that the Walgreens store's negligence caused your injuries.
Beyond the intricacies of personal injury law, our legal team recognizes the importance of providing emotional support to our clients. We understand that a slip and fall accident can be traumatic, causing significant physical pain and emotional distress. We strive to ease some of that burden, offering a compassionate ear, clear communication, and a commitment to fighting for your rights every step of the way.
One of the significant advantages of working with our legal team is the breadth of knowledge and resources at our disposal. We collaborate across our firm, pooling our expertise to ensure that every potential angle of your case is examined. This comprehensive approach often proves invaluable in the pursuit of a fair settlement.
Choosing to work with The Law Place means you're not just hiring an attorney; you're gaining a supportive, driven, and experienced legal team. We're ready to handle every aspect of your case, allowing you to focus on your recovery. From exploring your legal options to pushing back against Walgreens' attorneys, we're here to fight for the compensation you deserve.
Remember, time is of the essence in personal injury cases. Contact us today for a free consultation. We operate on a no-win, no-fee basis, meaning you won't owe us a thing unless we win your case. Let us help you take the first step towards securing the justice and compensation you deserve.
FAQs
What should I do immediately after a slip and fall accident at a Walgreens store?
Firstly, it's important to report the incident to a Walgreens employee or manager and ensure that an incident report is filed. Seek medical attention promptly, even if you believe your injuries are minor – some injuries don't manifest symptoms immediately. Document everything about the accident scene, if possible, take photographs or videos of where you fell and what caused it. Collect the contact information of any witnesses.
Can I sue Walgreens for slipping on a spilled water in their store?
Yes. Stores like Walgreens have a legal duty to keep their premises safe for shoppers. If you slipped and fell due to a spill that Walgreens employees failed to clean up or failed to place a warning sign near, you may be entitled to sue for your injuries.
I slipped on a slick ice patch in a Walgreens parking lot. Can I file a claim?
Yes, you can. Walgreens stores are responsible for the conditions in their parking lots as well as in their stores. If they neglect to maintain safe conditions, such as by not salting icy patches, they may be held liable for resulting slip and fall accidents.
How can a lawyer help with my personal injury claim against Walgreens?
A lawyer can guide you through the legal process, helping you gather evidence, file a claim, and negotiate with insurance companies. They can also represent you in court if necessary, and strive to secure the maximum compensation for your medical bills, lost wages, pain, suffering, and other losses.
What is considered a fair settlement in a Walgreens slip and fall case?
A good settlement amount should cover all your past and future losses stemming from the accident. This includes medical expenses, lost income, pain and suffering, and any future medical care or rehabilitation you may need. Determining what is fair can be complex, so it's best to consult with a slip and fall lawyer after your fall incident.
Does The Law Place offer free consultations?
Absolutely! We believe everyone should have access to quality legal advice when it comes to personal injury claims. Contact our law office for a free consultation where we can discuss your case and provide advice on the best next steps. We operate on a no-win, no-fee basis, so you don't pay unless we win your case. A Walgreen slip and fall accident lawyer attorney is waiting to take your call.
Safeguarding Your Rights After a Walgreens Slip and Fall Accident
In navigating the stormy aftermath of a slip and fall accident at a Walgreens store, the legal complexities and adversities can become an overwhelming ordeal. We've traversed the often misunderstood landscapes of such accidents, their potential causes, the varying severity of injuries, and the pressing need for immediate medical attention.
The role of a dedicated Walgreens slip and fall accident lawyer can be the compass guiding you through this storm, dealing with multifaceted responsibilities that involve filing a personal injury claim, gathering crucial evidence, and professionally communicating with the store management. In the battle for your rights, having a skilled lawyer by your side is essential to champion your cause and to enhance the chances of a successful claim.
Our discussion has touched upon the importance of understanding store management and employee roles, and their potential negligence in causing or failing to prevent fall accidents. It's paramount to recognize that while Walgreens has an obligation to keep shoppers safe, instances where negligence caused accidents are not uncommon. Knowing this forms a critical part of any legal strategy.
The prospect of compensation in Walgreens slip and fall cases is a beacon of light at the end of this tunnel, with possibilities including coverage for medical bills, lost wages, and future losses. Ensuring you receive fair compensation is a testament to our dedication at The Law Place.
Our robust legal team stands ready to help victims of slip and fall accidents navigate this often confusing and challenging process. We believe in providing high-quality legal options and help, all rooted in our extensive experience and commitment to your cause.
Lastly, we aimed to clarify some common concerns and questions about slip and fall accidents at Walgreens. From specific scenarios to more general inquiries about the legal process and fair compensation, our mission is to ensure you're well-informed and prepared.
As we close this guide, remember that at The Law Place, we are more than ready to stand with you, to fight for you, and to help you navigate this journey towards justice. We encourage you to reach out to us for a free consultation. Remember, we work on a no-win, no-fee basis. You have nothing to lose and everything to gain. Stand up for your rights today. We are here for you, ready to champion your cause. Let us help you turn this challenging chapter into a story of resilience and justice.