The topic of speed limits and their impact on road safety is a crucial one in Florida, given the ongoing debate around increased speed limits and their effects on highway safety. Speed limits, whether on rural interstate highways, multi-lane highways, or within school zones, serve as one of the key measures to regulate driving speed and ensure the safety of drivers, passengers, and pedestrians alike.
However, with recent calls for higher speed limits in Florida, there has been a growing concern about the potential increase in traffic fatalities and risks to public health. Notably, the discussion around Florida's speed limits has raised questions about the balance between maintaining smooth traffic flow and ensuring the safety of all road users.
At The Law Place, we believe it's crucial for you to understand the implications of increased speed limits on road safety. If you or a loved one has been affected by a traffic incident, we offer a free consultation to discuss your case and provide guidance.
Understanding Speed Limits in Florida
Speed limits serve as legal restrictions on how fast motorists can drive on roads. They are set to maintain safety and order on the highways, reduce traffic accidents, and prevent fatalities and injuries. In essence, speed limits dictate the fastest speed at which vehicles can travel under ideal conditions.
Different Speed Limit Zones in Florida
Florida, like other states, designates various speed limits depending on the type of roadway and the area's characteristics. Here are the typical speed limits in different zones:
Rural Interstates – Rural Interstates are typically high-speed areas. On these highways, the 70 mph maximum speed limit is usually in effect.
Other Multi-Lane Florida Highways – For other divided, multi-lane highways that aren't classified as rural interstates, the posted speed limit is usually 65 mph.
School Zones – School zones have significantly lower speed limits due to the high pedestrian activity, particularly children. When lights are flashing or signs indicate that the reduced speed limit is in effect, drivers must slow down to a maximum safe speed of 20 mph.
In the quest to improve transportation efficiency, there have been discussions about increasing speed limits in Florida. However, any changes in speed limits should be made with a clear understanding of their potential impact on road safety.
Our team of dedicated attorneys fight and win for Floridians.
The Impact of Speed Limit Increases on Road Safety
Increased speed limits can lead to serious implications for road safety. Various studies and statistics point towards a correlation between higher speed limits and traffic fatalities. For instance, a study by the Transportation Research Board found that when speed limits increase, fatal crashes also rise.
Similarly, the National Safety Council has noted an increase in traffic fatalities correlated with raised speed limits. These independent yet similar findings underline the critical role that speed limits play in maintaining safety on our highways.
Relationship between Higher Speed Limits and Traffic Fatalities
With the potential for increased speed limits, it's crucial to understand their impact on traffic fatalities. As driving speed increases, so does the risk of severe and fatal accidents. At higher speeds, drivers have less time to react to unexpected situations. Additionally, the force during a crash at higher speeds is more significant, leading to more severe injuries or fatalities.
The Influence of Driving Speed on the Severity of Accidents
Driving speed significantly influences the severity of accidents. High-speed crashes usually result in more severe damage and injuries compared to low-speed accidents. Higher speeds increase the vehicle's kinetic energy, which is released upon impact during a crash, leading to more extensive damage. Therefore, even a minor increase in speed can dramatically increase the severity of injuries in the event of an accident.
Therefore, while increased speed limits may appear to offer efficiency and time-saving benefits, their impact on highway safety cannot be overlooked. A comprehensive analysis of the effects of higher speed limits, backed by substantial research and data, is vital before implementing any changes.
Pros and Cons of Higher Speed Limits
The debate around higher speed limits brings forth a mix of views, with proponents and opponents expressing valid arguments. A balanced perspective on the pros and cons of increased speed limits is crucial to making informed decisions.
Pros of Higher Speed Limits
One argument in favor of higher speed limits is the potential for smoother traffic flow. As vehicles move at similar speeds, there's less lane-changing and overtaking, resulting in less turbulent and potentially safer traffic flow.
For instance, on rural interstates and other multi-lane highways, where the volume of vehicles is high, increased speed limits might lead to more vehicles moving at a uniform speed, enhancing traffic efficiency.
Cons of Higher Speed Limits
While the above points argue for higher speed limits, there are significant concerns tied to this proposition. Among the most pressing is the increased risk of serious accidents. As explored earlier, traffic fatalities and the severity of accidents can increase with higher speed limits.
There are also potential public health issues tied to increased speed limits. According to the National Safety Council, speed-related crashes cost Americans tens of billions of dollars annually in medical expenses and lost productivity.
Additionally, there are concerns for pedestrians and other drivers, especially in densely populated areas and school zones. Higher speed limits could put these vulnerable road users at increased risk.
We're Florida's top litigation team with over 75 years of combined experience
The Role of Drivers and the Concept of "Complete Control"
Despite posted speed signs, the responsibility of maintaining safe speeds largely falls on drivers. All drivers should exercise due diligence, considering the prevailing conditions such as weather, traffic volume, and roadway characteristics, which might require driving at speeds lower than the posted limit.
The concept of "complete control" is crucial here. This concept involves driving at the fastest speed at which a car can stop safely or maneuver around an obstacle in its path. It requires a thorough understanding of one's vehicle capabilities and reflexes, and it's typically lower than the maximum speed limit.
Increased speed limits could potentially impact the behavior of drivers. Some drivers may view the increased limit as an endorsement of fast driving, leading to a general increase in driving speed. Therefore, alongside any changes to speed limits, there must be concerted efforts to educate drivers about safe speeds and the critical responsibility they hold in road safety.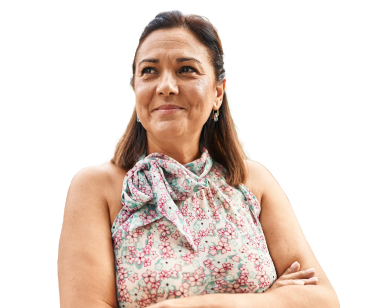 From the initial call to updates on your case status, we are here to get you answers.
Measures to Improve Highway Safety in Florida
Florida is actively addressing highway safety issues, particularly those arising from increased speed limits. The state's efforts focus on several key areas, aiming to strike a balance between efficient travel and road safety.
Enforcement of Posted Speed Limits – One of the most direct ways to improve road safety is through better enforcement of posted speed limits. This may include increased presence of law enforcement on the roads, the use of speed cameras, and heavier fines or penalties for speed limit violations.
Improved Signage – Clear, consistent, and visible signage can greatly aid in maintaining appropriate speeds. This includes ensuring that posted speed signs are easy to read, strategically placed, and reflect the safest maximum speed for each section of road.
Public Awareness Campaigns – Public education is a powerful tool in promoting highway safety. Campaigns to raise awareness about the dangers of speeding, the importance of adhering to speed limits, and the concept of "complete control" can play a significant role in influencing driver behavior.
What to Do If You Have Been in an Accident
In the unfortunate event of a traffic accident, knowing what to do is crucial.
After ensuring the safety of all parties and contacting emergency services if necessary.
Gather as much evidence as you can from the scene. This includes photos, witness details, and a record of events leading up to the accident.
Seek medical attention, even if you feel fine as some injuries may not be immediately apparent.
Finally, consult with an attorney to discuss your options and protect your rights.
How The Law Place Can Help and What Sets Us Apart
At The Law Place, we pride ourselves on our comprehensive understanding of Florida's traffic laws and our commitment to providing exceptional legal services to our clients. With our vast experience in handling various traffic accident cases, we provide thorough and compassionate support to those involved in such incidents.
We are set apart by our team of highly skilled and dedicated attorneys who work tirelessly to ensure our clients receive the justice and compensation they deserve. We work closely with our clients, providing personalized and professional advice every step of the way.
At The Law Place, we are not only skilled personal injury lawyers but also experienced criminal defense attorneys. If you are facing charges related to speeding or other traffic offenses, we have the knowledge and experience to provide effective legal representation. Our team will diligently investigate your case, analyze the evidence, and develop a strong defense strategy to protect your rights. We will work tirelessly to challenge the charges, negotiate with prosecutors, and seek the best possible outcome on your behalf. Trust in our commitment to providing comprehensive legal support for both personal injury and criminal defense matters.
Whether you've been involved in an accident due to increased speed limits or other causes, we are here to help. Our free consultation offers you the opportunity to discuss your case with no obligations. Trust us to guide you through the complexities of the legal process with skill and understanding.
Our offices are open 24/7. Call now!