Motorcycle riding, with its promise of freedom and exhilaration, attracts countless individuals across the Sunshine State. However, the sobering reality is that the thrill of cruising Florida's picturesque roads can come with significant risks. In fact, Florida is known for its high rate of motorcycle accidents, which often result in severe injuries and, tragically, even fatalities. As these accidents continue to occur, the necessity for effective legal representation has never been more crucial.
Navigating the aftermath of a motorcycle accident can be an overwhelming and emotionally draining experience. Motorcycle accident victims often grapple with not only physical pain but also the challenges of negotiating with insurance companies and pursuing fair compensation for their losses. This is where the value of partnering with a personal injury attorney becomes abundantly clear.
At The Law Place, we are committed to standing up for motorcycle accident victims, fiercely advocating for their rights and working diligently to secure the compensation they deserve. Our experienced team of personal injury attorneys is well-versed in Florida's motorcycle laws and is prepared to take on even the most complex cases.
If you or a loved one has been involved in a motorcycle accident, we urge you not to face this daunting process alone. Reach out to The Law Place for a free consultation with a Florida personal injury lawyer, and let us guide you through the legal maze, lightening your load as we strive for justice on your behalf.
Motorcycle Accidents in Florida: An Overview
Florida's balmy weather and scenic roadways have long attracted motorcycle enthusiasts, making it one of the most popular states for motorcycle riding. Unfortunately, these benefits come with a harsh downside. According to recent statistics, Florida has one of the highest rates of motorcycle accidents in the nation, highlighting the vulnerability of motorcycle riders when they take to the road.
Unlike passengers in other vehicles, such as cars and trucks, motorcycle riders lack the protection of a surrounding metal frame, airbags, and seatbelts. This lack of structural protection leaves them exposed and more susceptible to severe injuries when accidents occur. In many instances, the motorcyclist may be ejected from the motorcycle upon impact, leading to even more devastating consequences.
The severity of injuries resulting from motorcycle accidents often far surpasses those experienced in other types of motor vehicle crashes. Broken bones, traumatic brain injuries, and spinal cord injuries are all too common among motorcycle accident victims. The recovery from these injuries can be long, painful, and expensive, with some victims requiring lifelong medical care.
Furthermore, the risk of fatal motorcycle accidents is much higher compared to other vehicle accidents. Despite motorcycles accounting for just 3% of registered vehicles in Florida, they contribute to a disproportionately high number of fatal crashes, with motorcycle riders being overrepresented in traffic fatalities.
With these sobering facts in mind, it's clear that safety precautions and responsible riding alone may not be enough to protect motorcycle riders from harm. When accidents do occur, motorcycle accident victims should promptly seek the guidance of a personal injury lawyer who understands the unique complexities of these cases. It's through this legal support that they can fight for the compensation they deserve.
Our team of dedicated attorneys fight and win for Floridians.
Common Causes of Motorcycle Accidents
Motorcycle accidents are almost always preventable and happen because somebody behaves negligently. According to the National Transportation Safety Board (NTSB), some of the most common causes of motorcycle accidents are:
Distracted Driving
Distracted driving is a major cause of motorcycle accidents. This involves any activity that diverts the driver's attention from the road. With the rising use of cell phones and other electronic devices, distracted driving has become an increasingly significant threat to motorcycle riders. A distracted driver may not notice a motorcyclist in their vicinity, leading to disastrous consequences.
Impaired Driving
Impaired driving, primarily due to alcohol use, is another leading cause of motorcycle accidents in Florida. Drunk driving reduces a motorist's reaction time, blurs their vision, and affects their judgment, significantly increasing the risk of causing a collision. It's not just other drivers that pose this risk; motorcycle riders themselves can also cause accidents if they choose to ride while under the influence of alcohol or drugs.
Blind Spots and Left-Hand Turns
Other vehicles, particularly passenger cars and trucks, often contribute to motorcycle accidents due to their blind spots. Motorcycles, being much smaller than other vehicles, can easily disappear into a car's blind spot, especially when changing lanes or turning. This situation becomes even more dangerous when a vehicle makes a left-hand turn, often a perilous maneuver for motorcyclists.
Road Hazards
Motorcycles are particularly susceptible to road hazards, such as potholes, dead animals, slick pavement conditions, and uneven road surfaces. Unlike other vehicles, motorcycles have less stability and can easily lose control when encountering these obstacles.
Speeding and Reckless Driving
Both motorcycle riders and other drivers contribute to accidents through speeding and reckless driving. The high speed reduces the reaction time and increases the severity of the collision. Reckless behaviors, such as tailgating, sudden lane changes, and disregarding traffic signals, can result in severe and even fatal motorcycle accidents.
Legal Considerations in Motorcycle Accidents
When an accident occurs due to someone else's negligence, it's crucial for victims to consult a personal injury attorney to discuss their legal rights and potential avenues for compensation.
Universal Helmet Laws and Wearing Helmets
Florida law is quite specific when it comes to helmet use while riding motorcycles. In accordance with Florida Statute 316.211, riders over 21 years old may opt not to wear a helmet if they carry at least $10,000 in medical insurance coverage for accident-related injuries. However, wearing a helmet is a critical safety measure, and it's importance cannot be overemphasized.
While wearing a helmet doesn't directly affect your rights to file a claim if you're involved in a motorcycle accident, it can indirectly influence the claim. This comes into play when considering comparative negligence. For example, if you were not wearing a helmet and suffered head injuries, the defense may argue that your lack of a helmet contributed to your injuries, potentially affecting the amount of compensation you could receive.
Negligence of Other Parties
In many motorcycle accidents, negligence from other parties, including other motorists and drivers of passenger cars, is a significant factor. Negligent driving behaviors can range from distracted driving, impaired driving, speeding, to failing to yield the right of way. When you're a victim of a motorcycle accident due to someone else's negligence, you have the legal right to pursue a claim for fair compensation.
Your personal injury attorney can investigate the accident, collect evidence, and build a strong case demonstrating the other party's negligence, which can be crucial in winning your claim.
Impact of Weather Conditions and Road Hazards on Legal Proceedings
Weather conditions and road hazards can significantly affect the occurrence of motorcycle accidents and the subsequent legal proceedings. For instance, if you're involved in a motorcycle accident caused by slick roads after a heavy downpour, your personal injury lawyer would need to examine whether any party can be held liable for failing to maintain safe road conditions.
Similarly, accidents caused by road hazards, such as poorly marked construction zones or potholes, could result in claims against a government entity or construction company for failing to ensure safe roadway conditions. The legal considerations in such cases can be complex and may require the assistance of an experienced personal injury attorney to navigate.
We're Florida's top litigation team with over 75 years of combined experience
What to Do After a Motorcycle Accident
After a motorcycle accident, the steps you take can significantly influence your claim's outcome. It's crucial to remain calm, prioritize safety, and follow these steps:
Prioritize Safety –The immediate aftermath of a motorcycle accident can be chaotic and stressful. The first priority should always be safety. If possible, move out of the path of traffic to a safe location. If you can't move, try to signal for help and make yourself visible to other drivers.
Collect Evidence and Information –Collecting evidence at the accident scene can prove invaluable for your motorcycle accident claim. If you're able to, take photos or videos of the scene, the vehicles involved, any visible injuries you have sustained, and any relevant road conditions or hazards. Also, gather contact and insurance information from other drivers involved and details from any witnesses.
Importance of a Police Report – A police report can be an essential piece of evidence in your motorcycle accident case. Always call 911 after an accident, even if it seems minor. The police will document the accident and may gather statements from you, the other driver(s), and any witnesses. This report can provide a neutral third-party account of what occurred.
Seek Immediate Medical Attention – Even if you feel okay, it's important to seek medical attention promptly after a motorcycle accident. Some injuries may not be immediately apparent, and a medical professional can detect and treat these. Additionally, the medical records will serve as evidence of the injuries you suffered as a result of the accident.
Handle Insurance Companies with Care – In the aftermath of a motorcycle accident, you'll likely be contacted by the other driver's insurance company. They may ask for a statement about the accident. However, remember that the insurance company's goal is to limit their liability and reduce the amount they have to pay out. It's advisable to refrain from providing a detailed statement or signing anything without first consulting with a personal injury attorney.
Contact a Personal Injury Attorney for a Free Consultation – Getting in touch with a personal injury attorney as soon as possible after your accident is crucial. A motorcycle accident attorney can guide you through the process, help you understand your legal rights, and work tirelessly to ensure you receive fair compensation for your injuries and damages. The Law Place offers a free consultation to discuss your case and provide advice on your next steps.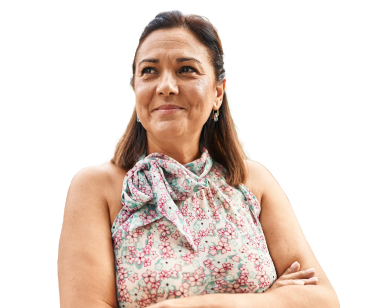 From the initial call to updates on your case status, we are here to get you answers.
Understanding Damages: What Can You Claim in a Motorcycle Accident?
In the aftermath of a motorcycle accident, you may find yourself facing significant financial, physical, and emotional burdens. A successful claim can help to alleviate these challenges, providing you with the compensation needed to cover the damages incurred. Here's a detailed overview of the types of damages you could potentially claim in a motorcycle accident.
Medical Expenses
One of the most immediate and pressing concerns following a motorcycle accident is the cost of medical care. Motorcycle riders, due to their exposure, are often subject to severe injuries that require extensive and costly medical treatment. You can seek compensation for all medical expenses related to the accident, including:
Emergency room visits and hospitalization
Surgery and other medical procedures
Physical therapy and rehabilitation
Prescription medications
Future medical care if long-term or permanent injuries have occurred
Lost Wages and Loss of Earning Capacity
If your injuries have caused you to miss work, you may be entitled to compensation for the wages lost during this period. Additionally, if your injuries result in long-term disability that diminishes your ability to work or prevents you from returning to your previous job, you may also claim for the loss of future earning capacity.
Pain and Suffering
In addition to the tangible costs of a motorcycle accident, victims often experience significant pain and suffering. This term refers to the physical discomfort, mental distress, loss of enjoyment of life, and other non-economic impacts that result from the accident. Calculating pain and suffering can be complex and often requires the skill of an experienced attorney.
Property Damage
If your motorcycle or any personal property was damaged in the accident, you might be entitled to compensation for the repair or replacement costs.
Wrongful Death in Florida Motorcycle Accidents
Losing a loved one is a heart-wrenching experience, and it can be even more devastating when the loss is sudden and due to a motorcycle accident. In the state of Florida, motorcycle-related deaths are unfortunately all too common. When such a tragic event occurs, it's essential for the victim's family to know their rights and understand how they can seek justice and financial relief.
A wrongful death claim arises when a person's death is caused by the wrongful act, negligence, default, or breach of contract of another party. In the context of motorcycle accidents, if your loved one's death was caused due to the negligence of another driver or entity, a wrongful death claim may be warranted. This can help ensure that the responsible party is held accountable, and it provides a legal pathway for the deceased's family to receive financial compensation.
In Florida, the personal representative of the deceased person's estate is the individual who can file a wrongful death claim. This person is often named in the deceased's will or estate plan. If there is no appointed representative, the court can appoint one. Although the claim is filed by the personal representative, it is filed on behalf of the deceased's estate and any surviving family members.
Damages in a wrongful death claim aim to compensate the estate and surviving family members for their loss. These can include:
Funeral and burial expenses.
Medical costs related to the deceased's final injury or illness.
Lost income and potential earnings that the deceased would likely have provided if they had lived.
Loss of companionship, protection, and guidance.
Emotional pain and suffering of surviving family members.
The Role of a Lawyer in Wrongful Death Claims
Wrongful death claims can be complicated and emotionally draining. Having a legal ally who understands the intricacies of Florida's wrongful death statute can make a significant difference in your case. They can provide guidance, support, and manage the legal aspects while you focus on healing and remembering your loved one.
The aftermath of a motorcycle-related death can be an overwhelming and devastating time for the victim's family. If you find yourself facing such a tragedy, remember that you don't have to navigate this challenging time alone. The Law Place is ready to provide compassionate support and reliable legal guidance to help you through this difficult time. We invite you to reach out to us for a free consultation.
Journeying Towards Justice: The Supportive Role of a Personal Injury Lawyer
When you or your loved one has been involved in a motorcycle accident, the journey towards justice can be complex and challenging. But you don't have to navigate it alone.
A personal injury attorney with experience in handling motorcycle accidents can be an invaluable asset. These attorneys understand the unique challenges that motorcycle accident victims often face, including bias against motorcyclists, dealing with insurance companies, and more. An attorney can assist you in effectively communicating your story, gathering and presenting essential evidence, and negotiating with insurance companies.
The damages resulting from a motorcycle accident can be severe, leading to high medical costs, loss of income, pain and suffering, and more. A personal injury attorney will work diligently to quantify these damages and pursue fair compensation on your behalf.
Why Choose The Law Place?
While many attorneys might offer their services, The Law Place sets itself apart with our team-based approach to each case. When you work with us, you get the collective knowledge and experience of our entire team of attorneys, not just one.
Furthermore, our firm is proud to offer personalized support and guidance throughout the process. We understand that each motorcycle accident is unique, and we tailor our services to meet your specific needs and circumstances.
If you're concerned about how much lawyers charge for motorcycle accident claims, then you don't need to worry. At The Law Place, we operate on a contingency fee basis, which means you don't have to pay anything unless we win your case. We believe that everyone should have access to high-quality legal representation, regardless of their financial situation.
We invite you to reach out to us for a free consultation. During this consultation, we'll discuss your case, answer your questions, and provide you with advice on the next best steps.
Motorcycle Accidents Causes and Legal Considerations in Florida FAQ
How can I prevent motorcycle accidents?
Prevention is the first step in avoiding motorcycle accidents. This can include wearing bright colors to increase visibility, following traffic laws, and avoiding dangerous driving behaviors like speeding, distracted driving, or drunk driving. Motorcycle riders can also invest in safety gear and participate in rider education courses to improve their skills.
What happens if the other driver involved in the accident doesn't have insurance?
If the other driver doesn't have insurance, you can potentially rely on your own uninsured/underinsured motorist coverage. If you don't have such coverage, you may need to pursue compensation directly from the at-fault driver, which could involve legal action.
How long will it take to settle my motorcycle accident case?
Every case is unique, so it's difficult to provide a specific timeline. The length of time it takes to settle a case can depend on many factors, including the complexity of the case, the extent of your injuries, and the willingness of the insurance company to provide a fair settlement.
Riding Towards Resolution: A Final Word on Motorcycle Accidents
Motorcycle accidents in the state of Florida can be life-altering events, causing severe injuries, financial strain, and emotional distress. However, through understanding the causes of these accidents and the legal considerations involved, you can make informed decisions about your path forward.
As we conclude, we emphasize once more the importance of seeking legal representation if you or a loved one has been involved in a motorcycle accident. An experienced personal injury attorney can guide you through the complexities of your case, work towards securing fair compensation, and offer support throughout your recovery journey.
We encourage all motorcycle accident victims to reach out to The Law Place for assistance. Our team of dedicated attorneys is ready to help you navigate the legal landscape of your case. Contact us today for a free consultation, and let us help you ride towards a resolution.