Boating is a significant part of the Florida lifestyle. With an abundance of beautiful waterways and a climate that supports year-round boating, it's no surprise that Florida leads the nation in the number of registered vessels. However, with such a high volume of boats comes an increased risk of accidents. In fact, Florida often tops the list for states with the highest number of boating accidents. These incidents, ranging from minor collisions to severe crashes involving personal watercraft like jet skis, can result in serious injuries, substantial financial loss, and in some cases, tragic fatalities.
Navigating the aftermath of a boating accident can be a challenging and stressful process, particularly when you're trying to recover from injuries sustained. This is where the role of a Florida boating accident lawyer becomes pivotal. An experienced attorney can guide you through the intricacies of maritime law, handle negotiations with insurance companies, and help you secure the compensation you deserve.
At The Law Place, we understand the intricacies of boating accidents and the subsequent legal battles that often ensue. We are not just an ordinary law firm. We are a team of established Florida attorneys combining knowledge, assets, and experience to create a formidable force in the State of Florida. Committed to our clients' needs, we work tirelessly to ensure they receive the justice and compensation they deserve after a boating accident. With an unmatched dedication to our clients and a wealth of experience handling boating accident claims, we at The Law Place, led by the highly-rated attorney David Haenel, are here to provide the support and legal counsel you need in such challenging times.
How are Boating Accidents Defined in Florida
A boating accident, as defined by the U.S. Coast Guard, occurs when a boat or other type of personal watercraft, such as a jet ski, is involved in a situation that leads to injury, loss of life, or property damage. These incidents can vary in type and severity. They can include, but are not limited to, collisions between vessels, capsizing, individuals falling overboard, water skiing accidents, and even accidents related to anchoring or docking. More severe accidents often lead to life-altering injuries or fatalities.
In Florida, boating accidents can happen for a variety of reasons. Some of the most common causes include operator inattention or inexperience, excessive speed, machinery failure, and alcohol use. Notably, Florida boating laws stipulate that operating a boat while under the influence of alcohol or drugs is illegal, much like driving a motor vehicle under similar circumstances. Failure to abide by these rules can result in serious boating accidents.
When such accidents occur, they are governed by a combination of Florida boating laws and maritime law, a distinct body of law that specifically addresses nautical issues and private maritime disputes. These laws establish standards for boat operator behavior, outline safety requirements, and regulate the process of seeking compensation for damages in the event of a boating accident. They can be complex, and navigating them often requires the expertise of a Florida boating accident lawyer.
A knowledgeable attorney can help victims understand the laws applicable to their case, determine liability, and seek the appropriate compensation. Whether you're dealing with insurance companies, negligent boat operators, or boat rental companies, having a seasoned Florida boat accident attorney on your side can make a significant difference in the outcome of your case. At The Law Place, we possess the knowledge and experience needed to navigate these challenging waters, advocating for our clients to ensure they receive the justice they deserve.
Our team of dedicated attorneys fight and win for Floridians.
Dealing With The Aftermath of a Boating Accident Lawyer
The aftermath of a boating accident can be deeply impactful, affecting victims not only physically but also emotionally and financially. The immediate shock and trauma of the accident often give way to a long and challenging recovery process. Depending on the severity of the boating accident injuries sustained, victims may require extensive medical treatment, rehabilitation, and ongoing care. These injuries can range from minor bruises and cuts to more serious conditions such as broken bones, spinal cord injuries, traumatic brain injuries, or even loss of life.
Each type of injury comes with its unique challenges and treatments. For instance, a victim suffering from a spinal cord injury may require surgeries, extensive physical therapy, and assistive devices such as wheelchairs. Traumatic brain injuries could necessitate cognitive therapy and may impact the victim's ability to work or carry out everyday tasks. Even minor injuries can lead to substantial medical expenses and require time off work for recovery, which can further add to the financial burden.
The financial impact of a boating accident can be significant. Medical bills can quickly pile up, adding stress to an already challenging situation. But it's not just medical costs; there are often other unexpected expenses that victims may face. These can include the cost of medications, travel for medical appointments, home modifications to accommodate disabilities, and loss of income due to time away from work or reduced earning capacity.
It's important to remember that victims have the right to seek compensation for these costs. A Florida boating accident attorney can help victims navigate the legal process, negotiate with insurance companies, and fight for the compensation they deserve to cover medical bills and other expenses related to the accident. At The Law Place, we understand the complexities of these situations and strive to alleviate some of the burden victims face in their fight for justice.
Let us Handle The Insurance Companies
In the aftermath of a boating accident, dealing with insurance companies can often add to the stress and complexity of the situation. While it may seem that insurance providers are there to offer support and ease the financial burden, in reality, they are businesses focused on their bottom line. As a result, navigating the insurance claims process and obtaining the compensation you are entitled to can often be a challenging task.
One of the main complexities in dealing with insurance companies after a boating accident lies in the nature of their business model. Insurance companies make profits by collecting premiums and minimizing payouts for claims. As a result, it's common for insurance providers to try various tactics to reduce the amount they have to pay. These can range from outright denial of claims, citing various reasons to the offering of settlements that are significantly less than what the victim deserves, also known as lowball offers.
It's also important to remember that insurance companies have experienced teams of adjusters and lawyers working for them, whose job it is to protect the company's interests. They are adept at finding reasons to devalue or deny claims, and may use strategies like requesting unnecessary paperwork, disputing the severity of injuries, or blaming the victim for the accident.
To navigate these complexities, it's often beneficial to have a Florida boat accident attorney on your side. An experienced boating accident lawyer can help by dealing with the insurance companies on your behalf, ensuring that your rights are protected, and helping to secure the maximum possible compensation for your injuries and losses.
At The Law Place, our team of skilled attorneys is experienced in dealing with insurance companies. We understand their tactics and know how to effectively counter them to protect our clients' rights and interests. If you're dealing with an insurance company after a boating accident, don't go it alone. Reach out to us for support and guidance.
We're Florida's top litigation team with over 75 years of combined experience
The Importance of Securing Legal Representation from an Experienced Boating Accident Attorney
If you're dealing with the aftermath of a boating accident in Florida, it's crucial to have an experienced Florida boating accident lawyer by your side. Such incidents often entail complex legal procedures and negotiations with insurance companies, all while you may be recovering from physical and emotional injuries. Trying to navigate these challenges alone can be overwhelming. Here is where a lawyer experienced in handling boating accidents can make a world of difference.
One of the significant ways a Florida boating accident attorney can assist you is by effectively dealing with insurance companies. As mentioned before, insurance providers often have a team of professionals who work to protect their interests, and dealing with them can be complicated and intimidating. An experienced lawyer knows how these companies operate, understands their tactics, and can effectively negotiate on your behalf. They'll work tirelessly to ensure you receive a fair settlement that accurately reflects the gravity of your injuries and the financial loss incurred.
Additionally, gathering evidence is crucial in a boating accident case. This process may include obtaining accident reports, medical records, eyewitness statements, and more. It may also involve reconstructing the accident scene or consulting with experts. A lawyer skilled in boating accident cases knows what type of evidence will strengthen your case and how to procure it. They will meticulously build your case, leaving no stone unturned.
When you're recovering from a boating accident, understanding and navigating the complexities of Florida boating and maritime laws can be daunting. A Florida boating accident attorney has the knowledge required to handle these complexities. They can clarify how these laws apply to your situation and can devise a legal strategy aligned with these statutes.
A lawyer can also be instrumental in establishing the negligence of the boat operator or owner that led to the accident. They will know what to look for, such as violations of boating safety regulations, operator intoxication, or equipment failure, to name a few. Proving negligence is crucial in personal injury cases, and a skilled attorney can guide you through this process.
Importantly, having a lawyer means you have someone fighting for your rights. Whether it's in settlement negotiations or in court, your attorney will advocate for your best interests, aiming for the best possible outcome in your case. They provide the legal support and guidance you need during this challenging time, letting you focus on recovery.
In cases involving serious injuries or even death, an attorney can help you file a personal injury or wrongful death claim. They can guide you through the complex legal process and ensure all paperwork is submitted accurately and on time. Such claims can provide compensation for medical bills, loss of income, pain and suffering, funeral costs, and more.
Finally, your attorney can offer invaluable peace of mind. Knowing that a dedicated professional is handling your case can reduce stress and provide reassurance during a difficult time.
At The Law Place, our team of Florida boating accident attorneys is ready to provide the legal support you need. We understand the devastating impact of boating accidents, and we're committed to helping our clients navigate the legal process with confidence and dignity. With over 75 years of combined experience, we bring a depth of knowledge and a commitment to excellence to every case. And remember, we work on a no-win, no-fee basis, so there's no financial risk to you. If you or a loved one has been involved in a boating accident, reach out to us today at 941-444-4444 for a free consultation. We're here to help.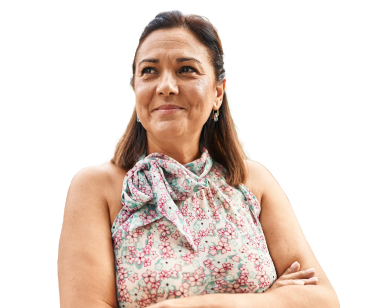 From the initial call to updates on your case status, we are here to get you answers.
How The Claim Process Works after Boat Accidents
The aftermath of a boating accident can be incredibly daunting, especially when you're faced with the challenge of seeking compensation for your injuries and losses. The claim process following a boating accident can be intricate and involves a series of steps.
Reporting the Accident
The first step in the process is reporting the accident. This should be done as soon as possible to the Coast Guard or local law enforcement agency. The details of the accident and injuries sustained should be recorded meticulously.
Medical Attention
Receiving immediate medical attention, even if you feel fine, is crucial. Some injuries may not manifest symptoms immediately and delaying a medical evaluation can harm your health and potentially your claim.
Contact a Florida Boating Accident Lawyer
Engaging a Florida boat accident attorney early in the process can help you navigate the complex legal system, advise you on the best course of action, and protect your rights. They can assist you in gathering evidence and building a strong case.
Investigation
Your lawyer will conduct a thorough investigation of the accident. This may involve gathering evidence, including photographs of the accident scene, witness statements, medical records, boating logs, and weather reports, among other things.
File a Claim
Once sufficient evidence has been collected, your lawyer will file a boating accident claim on your behalf against the negligent party's insurance company. This claim will detail your injuries, how the accident occurred, who is believed to be at fault, and the amount of compensation you are seeking.
Negotiations
The insurance company may accept the claim and agree to the proposed settlement, or they might counteroffer. In some instances, they may deny the claim outright. Your attorney will negotiate with the insurance company, striving to obtain the maximum compensation you are entitled to.
Litigation
If a fair settlement cannot be reached, your attorney may recommend taking the case to court. Your lawyer will present your case, and a judge or jury will determine the outcome.
Settlement & Damages
If your case is successful, the final step involves the disbursement of the settlement amount. This is used to cover various costs you've incurred, such as medical bills, property damage, lost wages, and more.
The types of compensation you can seek in a boating accident claim vary based on the specifics of your case. Some common types include:
Medical Bills
The aftermath of a boating accident often involves significant medical expenses. Victims may require immediate medical attention, emergency services, hospitalization, surgeries, rehabilitation, and more. Sometimes, the injuries sustained may necessitate long-term care or even life-long treatment. An experienced Florida boating accident lawyer can help you claim compensation for these costs. Importantly, this covers not only the medical costs you've already incurred but also the estimated costs of future medical treatment related to your injuries.
Lost Wages
A serious boating accident can disrupt your life in many ways, including your ability to work. If you've missed work due to hospitalization, recovery, or medical appointments, you can claim compensation for these lost wages. Additionally, if your injuries have impaired your ability to work at the same capacity as before the accident, you may be entitled to compensation for the loss of future earning capacity. This requires a detailed understanding of labor laws and an analysis of your earnings potential, areas where a skilled boat accident lawyer can provide crucial assistance.
Pain and Suffering
The physical pain and emotional distress that result from a boating accident are often immeasurable. Injuries can cause severe discomfort and a diminished quality of life. Further, the traumatic experience can lead to emotional issues such as anxiety, depression, and post-traumatic stress disorder. These non-economic damages, categorized as pain and suffering, can also be claimed in a boating accident case. Calculating these damages requires expertise and a nuanced understanding of personal injury law.
Property Damage
Boating accidents can cause significant damage to personal property. If your boat, personal watercraft, or other property like fishing equipment or electronic devices was damaged in the accident, you could claim compensation for these losses. This typically involves calculating the cost of repairs or replacements. A knowledgeable boat accident attorney can guide you through the process, ensuring you receive fair compensation for your damaged property.
Wrongful Death
The tragedy of losing a loved one in a boating accident is unimaginable. If your family member has been fatally injured in such an accident, you may have grounds for a wrongful death claim. This can provide compensation for funeral and burial expenses, loss of income provided by the deceased, loss of companionship, and the emotional distress caused by the untimely death. While no amount of money can truly compensate for the loss of a loved one, a wrongful death claim can provide financial support and a measure of justice during a difficult time.
The claim process can be complicated, but a Florida boating accident lawyer can guide you through it every step of the way, advocating for your rights and working to secure the compensation you deserve.
The Law Place – The Right Choice for The Job!
Choosing the right lawyer to represent you after a boating accident can make a significant difference in the outcome of your case. The Law Place is a premier law firm based in Florida, experienced in boating accidents and other personal injury cases.
Our team of experienced Florida boating accident lawyers is dedicated to providing outstanding legal services to our clients. We understand the devastating impact a boating accident can have on your life and are committed to fighting for your rights, ensuring you receive the maximum compensation you deserve.
One of the notable aspects of The Law Place is our high AVVO ratings. AVVO, a reputable online legal directory, evaluates lawyers based on their experience, industry recognition, and professional conduct. A high AVVO rating is indicative of a lawyer's extensive experience, positive client feedback, and strong ethical standards. Our team of Florida boating accident lawyers consistently receives top ratings, a testament to our professional competence and commitment to excellence.
Our firm was founded by Attorney David Haenel, who is a distinguished Florida boating accident lawyer with a long track record of success in handling boating accident cases. David's dedication to his clients, knowledge of Florida maritime laws, and exceptional litigation skills have earned him accolades from clients and peers alike. His relentless pursuit of justice for boat accident victims embodies The Law Place's ethos.
At The Law Place, we are not just lawyers; we consider ourselves partners in our clients' journey to recovery and justice. We believe in a client-first approach, where open communication, empathy, and personalized attention are integral parts of our practice. We stand by our clients at every stage of the legal process, providing guidance, support, and strong legal representation.
In our years of practice, we've successfully represented numerous clients involved in boating accidents in Florida. From negotiating with insurance companies to presenting cases in court, our lawyers have proven their competence and commitment time and again.
Choosing The Law Place as your Florida boating accident lawyer means choosing a team that is determined, experienced, and ready to fight for you. Our team can navigate the complexities of maritime law, insurance claims, and personal injury cases, helping you focus on your recovery while we take care of the legal aspects.
Remember, after a boating accident, you don't have to navigate the legal waters alone. Let The Law Place be your guide and your advocate, working tirelessly to secure the justice and compensation you deserve.
FAQ Section
Boating accidents often lead to numerous questions and concerns for the victims involved. Here, we will address some frequently asked questions that arise in relation to hiring a boating accident lawyer and the claim process.
Do I really need a lawyer for my boating accident case?
Yes, hiring a Florida boating accident lawyer can significantly increase your chances of obtaining full compensation. Lawyers have the necessary knowledge and experience to negotiate with insurance companies, gather relevant evidence, and guide you through the complex legal process. They understand maritime law and can ensure your rights are protected.
What compensation can I get after a boating accident?
Victims of boating accidents may be entitled to various types of compensation. This could include payment for medical bills, lost wages, property damage, and pain and suffering. An experienced boating accident lawyer can help determine what damages you may be eligible for.
How long will it take to resolve my boating accident case?
The duration of a boating accident case can vary greatly depending on several factors, including the complexity of the case, the negotiation process with insurance companies, and whether the case goes to trial. It's essential to have a patient and diligent lawyer who can handle these processes efficiently and professionally.
What if the boating accident was partially my fault?
Even if you were partially at fault for the boating accident, you might still be eligible for compensation under Florida's comparative negligence law. Your compensation may be reduced by the percentage of your fault. Discussing your case with a Florida boating accident attorney can provide more clarity.
How much does a boating accident lawyer cost?
At The Law Place, we operate on a contingency fee basis. This means that you don't pay anything unless we win your case. Our fees will come out of your final settlement or verdict, ensuring that you don't have to worry about upfront costs or hourly rates.
What should I do after a boating accident in Florida?
After ensuring everyone's safety and getting necessary medical attention, it's crucial to report the accident to the relevant authorities. Document the scene if possible, and gather contact information from any witnesses. Contact a reputable Florida boating accident lawyer as soon as possible to discuss your options.
Navigating the aftermath of a boating accident can be challenging, but you don't have to do it alone. With The Law Place on your side, you have a team of dedicated professionals who can answer your questions and guide you through the process every step of the way.
Contact Us Today – Dont Delay on Pursuing What You are Owed
Victims of boating accidents are often faced with a myriad of challenges, such as dealing with injuries, grappling with emotional trauma, and managing financial burdens. In this context, a knowledgeable and experienced Florida boating accident lawyer can be your most trusted ally.
The Law Place, with its team of dedicated attorneys and commitment to clients, can provide the necessary support and guidance during such challenging times. From dealing with insurance companies and legal complexities to fighting for your rights and ensuring that you receive the compensation you deserve, we stand by our clients every step of the way.
Remember, you do not have to face the aftermath of a boating accident alone. The Law Place is here to help, ensuring that your path to recovery is as smooth and stress-free as possible. We invite you to reach out for a free consultation, enabling us to understand your situation better and explain how we can assist you.
Boating accidents are indeed tragic and can change lives in an instant. But with the right legal support, victims can reclaim their lives and move towards a better tomorrow.