Welcome to your comprehensive guide on navigating the complexities of a truck accident in Pinellas Park, Florida. In this article, you'll find crucial information to arm yourself with the knowledge you need when you find yourself in such unfortunate circumstances.
Here, at The Law Place, we believe in your right to fair compensation and justice, and we are committed to helping you understand the details surrounding truck accident cases. Being a premier personal injury law firm in Pinellas Park, we are well-versed with the challenges you may face following an accident and how to overcome them effectively.
As you read on, you'll discover why legal representation is critical in these cases, how we can assist you throughout the legal process, and what you can expect when filing a compensation claim.
We will also answer some frequently asked questions towards the end of this guide, aiming to cover all bases and leave you better informed and equipped to make the right decisions.
Remember, you are not alone in this journey; we are here to guide, support, and fight for you every step of the way.
Call us at (941) 444-4444.
Understanding Truck Accidents in Pinellas Park
In this section, we're going to dive deep into the world of truck accidents, specifically as they occur here in Pinellas Park. As a resident or road user in the area, you need to understand why these accidents happen, what makes them distinct, and the kind of damage they can cause.
Firstly, we'll shed light on the common causes of truck accidents. From driver fatigue and distraction to mechanical failures and poor maintenance, these incidents can be triggered by a myriad of factors. Understanding these causes can be instrumental in your case as they often determine the liability.
Next, we'll explain why truck accidents tend to be more severe than other motor vehicle collisions. The significant weight and size of trucks, their increased braking distance, and the hazardous materials they often carry, all contribute to the devastating consequences they can leave in their wake.
Finally, we'll discuss the unique legal challenges that these cases pose. They often involve multiple parties – from the driver and trucking company to the vehicle manufacturer and cargo loaders. Understanding this intricate web of potential defendants is crucial for establishing liability and securing fair compensation.
This knowledge will not only help you comprehend the gravity of your situation but also enable us at The Law Place to devise the most effective legal strategy for your case.
After a truck accident, you might feel overwhelmed, confused, and unsure where to turn. This is where a truck accident lawyer comes into the picture, and in this section, we will highlight why their role is so crucial.
Think of your lawyer as your personal advocate, someone committed to ensuring that your voice is heard and your rights are protected. Truck accidents can be legally complex, but with an experienced attorney like those on our team at The Law Place, you have someone to guide you every step of the way.
We know that medical bills, lost wages, and other expenses can quickly pile up after an accident. A truck accident lawyer will fight tirelessly to help you recover these costs. They know how to accurately estimate the value of your claim and negotiate effectively with insurance companies to make sure you are not shortchanged.
Importantly, a lawyer will investigate your case, gather evidence, and establish liability. They will identify all possible defendants – be it the truck driver, the trucking company, or the vehicle manufacturer. At The Law Place, we have the resources and the know-how to thoroughly investigate and build a strong case on your behalf.
Lastly, having a lawyer by your side means you can focus on what's truly important – your recovery. While we handle your legal battles, you can dedicate your time and energy towards healing and getting your life back on track. Your wellbeing is our priority, and we'll go the extra mile to alleviate your stress during this challenging time.
Our team of dedicated attorneys fight and win for Floridians.
How The Law Place Can Help
Now that you understand the importance of having a lawyer after a truck accident, let's dive into what makes us at The Law Place your ideal choice for legal representation.
At The Law Place, we bring an impressive combination of experience, skills, and dedication to your truck accident case. We have a proven track record of successfully handling truck accident cases, and we are ready to put that experience to work for you. We'll walk you through a few case studies to illustrate how we've fought for our clients' rights and secured them the compensation they deserved.
Choosing us means having a team that genuinely cares about your wellbeing. We are not just lawyers; we are your support system, your confidants, your advocates. We listen, we understand, and we act. Your concerns are our concerns, and your victory is our victory.
We provide personalized legal strategies tailored to your unique circumstances. We conduct a thorough investigation, gather the necessary evidence, navigate the complex legal procedures, and represent you aggressively in court, if necessary. We work diligently to ensure every aspect of your case is meticulously handled.
Moreover, we believe in transparency and open communication. You'll always be in the know about where your case stands, and any questions or doubts you may have will be promptly addressed.
In short, choosing The Law Place means choosing a partner committed to fighting for your rights, securing justice, and alleviating your burdens during this challenging time. We're here for you, ready to help you turn the page and start a new, brighter chapter in your life.
The Legal Process Following a Truck Accident
Once a truck accident occurs, the road to justice and compensation can feel overwhelming. In this section, we'll simplify that journey for you, guiding you through the legal process that follows a truck accident in Florida.
Firstly, it's crucial that you understand Florida's personal injury and traffic laws. As your legal partner, we will help you navigate these laws, explaining how they apply to your specific case. The statute of limitations, comparative negligence rules, and mandatory insurance policies are just some of the essential elements we'll discuss.
Next, we'll outline the steps you need to take immediately after the accident. From calling the police and seeking medical help to gathering evidence at the scene, every step can significantly impact the outcome of your case. We'll advise you on the best practices to ensure your rights are protected from the get-go.
As we progress with your case, we will discuss filing a personal injury claim. Here, we will explain how to initiate the claim, who to file it against, and what compensation you can seek. Our team will work tirelessly to ensure your claim is accurately valued and effectively presented.
If the case goes to trial, you can count on us to represent you aggressively. We will prepare a compelling case, present strong arguments, and advocate for your rights in court. Your fight is our fight, and we won't back down until justice is served.
Remember, legal procedures may seem daunting, but with The Law Place, you are not alone. We are with you every step of the way, providing you with the guidance and representation you need to secure the compensation you rightfully deserve.
We're Florida's top litigation team with over 75 years of combined experience
Florida's Modified Comparative Negligence Laws
Florida now follows a modified comparative negligence law, meaning that if you were 50% or more at fault for the accident, you can no longer claim.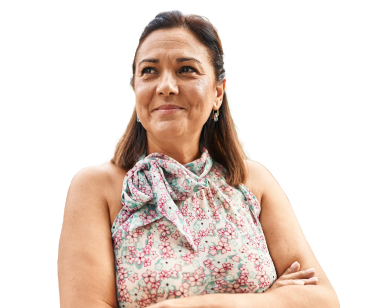 From the initial call to updates on your case status, we are here to get you answers.
FAQ Section
What should I do immediately after a truck accident in Pinellas Park?
First and foremost, ensure your safety and get medical care for any injuries sustained. Report the accident to law enforcement, and gather as much evidence from the accident scene as possible. Reach out to a law firm like The Law Place as soon as possible to start the accident investigation and protect your rights.
Can I file a claim if I was partially at fault for the accident?
Florida law operates under a pure comparative negligence system, which means that even if you were partially at fault for the accident, you could still file a claim for damages. However, your compensation may be reduced proportionately to your degree of fault.
How long do I have to file a car accident claim in Florida?
Generally, you have four years from the date of the accident to file a personal injury claim. However, it's best to initiate the process as soon as possible to ensure all evidence is preserved and to give your legal team ample time to build your case.
How can The Law Place help me in a commercial truck accident case?
Our legal team will guide you through every step of the process. From conducting a thorough accident investigation to establishing liability, filing your claim, and negotiating with the insurance company, we will ensure your rights are protected. We will fight for you to receive fair compensation for your medical bills, lost wages, and other damages.
How much does it cost to hire truck accident lawyers from The Law Place?
We offer a free consultation to evaluate your case and discuss your options. Our firm operates on a contingency basis, which means we don't get paid unless we win your case. All legal fees will be deducted from the settlement or verdict, so there are no upfront costs for you.
What can I do if the insurance company offers me a settlement?
Don't accept any offers without consulting your attorney. Insurance companies often try to minimize their payouts, and their initial offers may not fully compensate you for your damages. We will help you evaluate the offer and negotiate for a fair settlement.
What kind of compensation can I expect in a truck accident case?
The compensation you can expect depends on several factors, including the severity of your injuries, the impact on your income and quality of life, and the degree of negligence of the involved parties. Compensation may cover medical bills, lost wages, property damage, pain and suffering, and other related costs.
What if the truck driver was not the only party at fault?
In truck accidents, multiple parties can be held liable, including the trucking company, truck manufacturer, and cargo loaders, among others. Our team will identify all potential defendants to ensure they are held accountable.
Remember, if you have been involved in a truck accident, securing legal representation is crucial to protect your rights and secure fair compensation. Reach out to The Law Place today for a free consultation and let our experienced team fight for the justice you deserve.
The Law Place – Truck Accident Lawyers You Can Trust
In conclusion, having knowledgeable truck accident lawyers by your side in the aftermath of a Pinellas Park truck accident is invaluable. Not only do they handle the complexities of commercial truck accident cases, but they also ensure that the trucking companies involved are held accountable.
Our law firm, The Law Place, is an experienced player among law firms specializing in truck and car accidents. We understand the intricacies of Florida law and the unique aspects of a truck collision. We're dedicated to helping you navigate the legal complexities that often follow a severe truck accident.
Our legal team is adept at conducting a thorough accident investigation, establishing liability, and seeking fair compensation for your medical bills, lost wages, and any other damages incurred. From filing your car accident claim against the insurance company responsible for the truck accident case to fighting for you in court if needed, we're with you every step of the way.
We recognize the severe injuries that can result from an auto accident, and we understand the impact they can have on your life. Our goal is to alleviate your burden and secure the resources you need for your medical treatment and care.
Don't let the fear of legal fees deter you from seeking justice. We offer a free consultation to assess your case and discuss your options. Remember, you're not just another injured party to us. You're a valued member of our community who deserves justice and fair compensation.
Following a Pinellas Park truck accident, don't hesitate to reach out to our law offices. Let us fight for you while you focus on your recovery. Remember, your journey towards healing from your serious injuries doesn't have to be traveled alone. We're here, ready to walk this path with you.
Call us at (941) 444-4444.