When you drive on Florida's highways, you're sharing the road with various types of vehicles, including large commercial trucks. These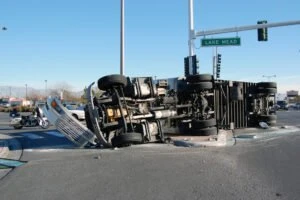 trucks, often associated with companies such as Southeastern Freight Lines, are a critical component of our economy, delivering goods from coast to coast. Unfortunately, due to their sheer size and weight, accidents involving these large trucks can lead to catastrophic damage and serious injuries.
Trucking accidents are not uncommon. In fact, the Federal Motor Carrier Safety Administration (FMCSA) reported approximately 450,000 police-reported crashes involving large trucks in a recent year. These accidents can be life-altering, causing severe injuries or even wrongful death, leaving victims and their families with mounting medical bills, lost wages, and untold emotional stress.
If you or a loved one has been involved in a truck accident, especially one involving Southeastern Freight Lines, it's crucial to seek legal help. At The Law Place, we have a team of experienced truck accident attorneys ready to fight for your rights and help you navigate through this challenging time.
Our attorneys understand the complexities of truck accident cases and are dedicated to ensuring you receive the compensation you deserve. If you're ready to take the first step towards justice, contact us for a free consultation with an experienced Florida personal injury lawyer.
Understanding Truck Accidents
Accidents involving commercial trucks, such as those operated by Southeastern Freight Lines, carry unique risks and challenges that set them apart from standard car accidents. Understanding these differences is crucial when pursuing a truck accident claim.
Differences Between Car Accidents and Truck Accidents
While car accidents can undoubtedly result in severe injuries, truck accidents often lead to far more catastrophic consequences. The size and weight of a large truck or tractor trailer can cause devastating damage, especially when colliding with a smaller passenger vehicle. These accidents often result in serious injuries or even wrongful death, with survivors left dealing with long-term, if not permanent, impairments.
Moreover, truck accidents typically involve multiple parties, including the truck driver, trucking company, and the truck manufacturer. Each of these parties will likely have their own insurance company and legal representation, making the legal process more complex. It's not uncommon for these parties to try and shift blame to avoid financial responsibility, which further complicates matters.
The Dangers Posed by Commercial Trucks
Commercial trucks, often weighing 20 to 30 times more than passenger vehicles, can pose significant threats on the road. Their massive size and weight can lead to more serious injuries and property damage in the event of an accident. Large trucks also require longer distances to stop and have larger blind spots, making them harder to maneuver and increasing the risk of accidents.
Furthermore, truck drivers often face intense pressure from trucking companies to deliver goods on tight schedules, leading to dangerous behaviors such as speeding, reckless driving, or operating the vehicle while fatigued. These factors all contribute to the heightened risk and severe consequences of truck accidents.
If you've been involved in an accident with a Southeastern Freight Lines truck or any other commercial vehicle, it's crucial to have a dedicated truck accident lawyer on your side. The Law Place is equipped with the experience and resources to handle the complexity of these cases and fight for the compensation you deserve.
Our team of dedicated attorneys fight and win for Floridians.
Causes of Truck Accidents
Navigating the causes of a truck accident can be complex, particularly when it involves large companies such as Southeastern Freight Lines. Numerous factors can contribute to these accidents, ranging from driver error to mechanical failures and policy violations.
Truck Driver Error or Negligence
Truck drivers are responsible for operating large commercial vehicles safely, but they are also human and can make mistakes. Some common forms of driver error or negligence include fatigue, distraction, speeding, or impaired driving. Despite federal regulations limiting hours of service to prevent driver fatigue, many truck drivers often violate these rules due to pressure from trucking companies to meet tight delivery schedules.
Mechanical Failures and Maintenance Issues
Trucks, like any other motor vehicle, require regular maintenance to function properly and safely. However, issues like brake failure, tire blowouts, or engine malfunctions can occur if a truck is not adequately maintained. Such mechanical failures can lead to severe truck accidents.
In some cases, these maintenance issues may be the fault of the trucking company, particularly if they have failed to ensure regular inspections and maintenance checks on their vehicles. Alternatively, the truck manufacturer may be held responsible if a defect in the truck's design or manufacturing process led to the accident.
Trucking Company Policy Violations
The trucking industry is heavily regulated by federal and state laws, designed to ensure the safety of both truck drivers and other road users. These regulations cover everything from driver qualifications, hours of service, vehicle maintenance, and weight limits. However, violations of these policies are unfortunately quite common.
For instance, a trucking company may neglect to conduct thorough background checks on their drivers, or they might ignore reported maintenance issues. Such policy violations can have disastrous consequences, leading to serious truck accidents.
Wrongful Death and Truck Accidents
A wrongful death claim is a legal action that arises when a person is killed due to the negligence, recklessness, or deliberate wrongdoing of another party. In the context of truck accidents, these claims can become quite complex due to the sheer number of potential responsible parties and the rules and regulations governing the trucking industry.
A wrongful death claim in a truck accident case can be brought by the surviving family members of the deceased. This could include the spouse, children, or parents of the deceased. This claim seeks to recover damages for the losses suffered as a result of their loved one's untimely death. This could include compensation for funeral expenses, loss of the deceased person's expected income, loss of love, companionship, and support, and more.
The Challenges of Wrongful Death Cases
Wrongful death cases in truck accidents can present unique challenges. These cases require a comprehensive understanding of federal and state laws that regulate the trucking industry, as well as an ability to thoroughly investigate the circumstances surrounding the accident. They also necessitate handling insurance companies that often want to minimize their liability and limit the compensation they pay out.
Navigating a wrongful death claim can be a complex and emotionally draining process, especially for people who are already dealing with the loss of a loved one. A lawyer can provide invaluable assistance by managing all aspects of the claim, including gathering evidence, handling negotiations with insurance companies, and advocating for you in court if necessary. Having a skilled lawyer on your side can provide peace of mind during a difficult time and increase your chances of securing the maximum possible compensation.
We're Florida's top litigation team with over 75 years of combined experience
How a Southeastern Freight Lines Truck Accident Lawyer Can Help
When you've been involved in a truck accident, the legal complexities can feel overwhelming. This is where The Law Place comes in. Our legal team is adept at navigating these intricate processes and advocating for your rights. Choosing a lawyer with specific experience in truck accidents, such as Southeastern Freight Lines incidents, can make all the difference in your case.
Legal Processes Involved in a Truck Accident Claim
After a truck accident, it's crucial to begin the claim process as soon as possible. The steps involved typically include gathering evidence from the accident scene, consulting with experts, filing the necessary paperwork, and negotiating with insurance companies. Throughout this process, a skilled attorney can guide you, ensuring that all deadlines are met and that you avoid common pitfalls that could jeopardize your claim.
How an Attorney can Advocate for Your Rights
In a truck accident case, your attorney will represent your interests, advocating for you at every step. This can involve negotiating with the insurance company of the trucking company, such as Southeastern Freight Lines, to reach a fair settlement. If a fair settlement cannot be reached, your attorney can take the case to trial, fighting for your rights in court.
Importance of Choosing a Lawyer with Specific Experience in Truck Accidents
Not all personal injury lawyers have the same level of experience or expertise in handling truck accident cases. These cases are often more complex due to factors such as federal trucking regulations and the potential for multiple liable parties. An attorney with specific experience in truck accidents will understand these complexities and how to effectively navigate them.
The Experience of The Law Place Lawyers
The attorneys at The Law Place bring a wealth of experience in handling truck accident cases, including those involving large trucking companies like Southeastern Freight Lines. Our team has a deep understanding of the trucking industry, the relevant federal and state laws, and how to build a compelling case for our clients.
At The Law Place, we're not just interested in taking on as many cases as possible; we're dedicated to each personal injury case we handle. We believe in giving each client our full attention and providing personalized legal services that meet your specific needs. We're here to listen to your story, answer your questions, and provide the legal support you need during this challenging time.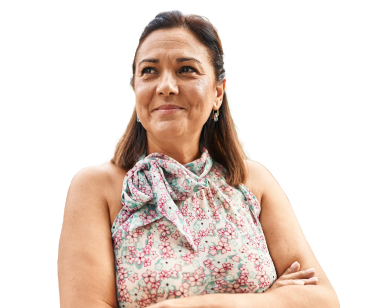 From the initial call to updates on your case status, we are here to get you answers.
Pursuing Compensation after a Southeastern Freight Lines Truck Accident
When you're involved in a Southeastern Freight Lines truck accident, the path to financial recovery may feel daunting. However, with the right legal guidance, it's possible to pursue the compensation you deserve for your damages.
Types of Damages Available in Truck Accident Cases
In the aftermath of a truck crash, several types of damages could potentially be available to you. These typically fall into two categories: economic and non-economic damages.
Economic Damages – Economic damages include tangible losses, such as medical bills, lost wages, and property damage from the car accident.
Non-Economic Damages – Non-economic damages, on the other hand, compensate for intangible losses like pain and suffering, emotional distress, and loss of enjoyment of life.
Punitive Damages – In some cases, punitive damages may also be awarded, designed to punish particularly egregious conduct and deter others from engaging in similar behavior.
Difficulty of Negotiating with Insurance Companies
One of the biggest challenges in a truck accident case is negotiating with the insurance company. These companies have their own legal teams and will often try to minimize payouts or deny claims outright.
They may use various tactics, such as disputing the severity of your injuries or arguing that you were partially at fault for the accident. Navigating these negotiations without legal representation can be extremely difficult.
This is where a lawyer comes in. An experienced attorney can level the playing field, countering the tactics used by insurance companies and advocating for your interests. The goal is to help you receive the maximum compensation possible, ensuring that all your damages, both economic and non-economic, are fully accounted for in your personal injury lawsuit. It's worth noting that studies have shown that accident victims who hire a lawyer typically receive larger settlements than those who go it alone.
Long-term Impact of Truck Accidents
Often the focus of truck accident cases lies in the immediate aftermath: injuries, medical costs, insurance claims, etc. However, it's also important to acknowledge and understand the long-term effects that can extend well beyond the initial incident.
Physical Consequences
Truck accidents can result in serious injuries that require ongoing care, potentially including surgeries, rehabilitation, physiotherapy, and long-term medication. Survivors might be faced with a lifetime of chronic pain or permanent disability that can drastically alter their quality of life.
Emotional and Psychological Trauma
Beyond the physical damage, truck accidents can leave deep emotional and psychological scars. Survivors may struggle with post-traumatic stress disorder (PTSD), anxiety, depression, or other mental health issues. These can also lead to secondary problems such as sleep disorders, social isolation, or problems at work or school.
Financial Impact
Even with insurance coverage, the cost of medical care can become overwhelming. When you factor in potential loss of income due to an inability to work or reduced working capacity, the financial burden can be daunting. These costs can stretch out for years, or even a lifetime, creating ongoing stress for victims and their families.
Impact on Relationships
Serious accidents don't just affect the individual victim. They also impact relationships with partners, family, friends, and coworkers. Coping with a disability or chronic pain can strain these relationships, while the stress of dealing with medical bills, insurance companies, and potentially legal proceedings can further exacerbate these issues.
How The Law Place Can Help
The Law Place recognizes these long-term impacts and is committed to fighting for a settlement that addresses not only the immediate consequences of the accident, but also the ongoing needs and struggles you may face in the future. This holistic approach ensures that you are fully compensated for all the ways your life has been affected, and sets you up for a better, more secure future.
Southeastern Freight Lines Truck Accident Lawyer Florida, FAQ
How long do I have to file a personal injury claim after a Southeastern Freight Lines truck accident in Florida?
In 2023, Governor Ron DeSantis signed House Bill (HB) 837 into law, which as reduced the statute of limitations for most personal injury cases down from four years to two years from the date of the accident. However, the time limit can vary based on the specifics of your case, such as if a governmental entity is involved. Consulting with an attorney as soon as possible after your accident is crucial to protect your rights and ensure all deadlines are met.
How are tractor trailers involved in more serious accidents compared to other vehicles?
Tractor trailers, also known as semi-trucks or 18-wheelers, are significantly larger and heavier than most other vehicles on the road. This size and weight disparity often leads to more serious accidents, resulting in severe injuries or even fatalities. The complexity of these cases often increases as well, due to factors such as federal trucking regulations and multiple potentially liable parties.
I was involved in an accident with a box truck from Southeastern Freight Lines, not a tractor trailer. Is the process for pursuing compensation the same?
Yes, generally the process for pursuing compensation is the same, regardless of the type of commercial truck involved in the accident. This includes box trucks, which are commonly used for transporting goods in urban areas. Just like with tractor trailers, it's important to promptly seek legal counsel if you're involved in an accident with a box truck. A skilled lawyer can help you understand your rights, identify potential liable parties, and build a strong case for compensation.
Can I pursue a truck accident claim without a lawyer?
Filing a personal injury claim without a lawyer is possible. However, it is not advisable, especially when dealing with commercial trucking accidents. These cases can be complex, involving multiple parties, intricate laws, and regulations that apply specifically to the trucking industry.
The insurance companies for these large corporations also have experienced legal teams working for them, aiming to pay out as little as possible. Having a skilled and knowledgeable truck accident lawyer on your side can level the playing field and significantly increase your chances of obtaining fair compensation.
How much does a truck accident lawyer cost?
At The Law Place, we operate on a contingency fee basis. This means you won't owe us anything unless we win your case. The exact fee will depend on the specifics of your case and will be a percentage of the total amount recovered. This fee structure ensures access to justice for everyone, regardless of their financial situation. We believe that the victims of truck accidents should not have to worry about attorney fees while they are dealing with the aftermath of a traumatic event.
Don't Face Your Southeastern Freight Lines Truck Accident Alone – Contact The Law Place Today
If you or a loved one has been involved in a truck accident with Southeastern Freight Lines, it's critical to understand that you don't have to face this challenging time alone. The truck accident attorneys at The Law Place in Florida have the experience, knowledge, and determination to fight for the compensation you deserve.
Navigating the complexities of truck accident cases requires specific knowledge and skill, which our team brings to every case. With our commitment to personalized attention and aggressive representation, we can help level the playing field against large trucking companies and insurance providers.
Remember, time is of the essence in any personal injury case. So, don't delay. Reach out to us for a free consultation today and let us help you move forward from this challenging time with confidence and peace of mind. Your path to justice starts with a simple phone call.