Florida roads see a vast array of traffic every day, with ABF Freight System Trucking Company's vehicles being a common sight due to their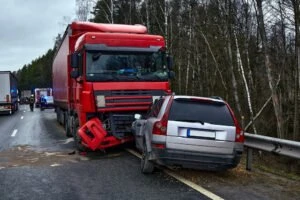 nationwide logistics network. As these large commercial vehicles navigate our highways, accidents, unfortunately, do occur, often leading to severe injuries or even fatalities. The intricacies surrounding trucking accidents, especially when large companies like ABF Freight are involved, highlight the critical need for skilled legal representation. This article delves into the importance of securing an ABF Freight System accident lawyer in Florida who can adeptly navigate the complex landscape of such personal injury cases.
Introduction to The Law Place – Commercial Truck Accident Lawyers That Get The Job Done!
At The Law Place, our commitment to justice extends specifically to the victims of trucking accidents, including those involving the ABF Freight System Trucking Company. Our team of dedicated and experienced lawyers have a deep understanding of Florida's truck accident laws, the operations of trucking companies, and the tactics commonly employed by their insurance providers. We combine this knowledge with a relentless pursuit of justice, ensuring that our clients get the fair compensation they deserve. If you or a loved one has been involved in an accident with an ABF Freight System truck, don't navigate this challenging time alone. Call The Law Place today for a free consultation with a Florida personal injury lawyer. We're here to help guide you through the legal process, providing experienced counsel every step of the way.
ABF Freight System Accidents
Founded in 1923, the ABF Freight System is a respected and well-established trucking company that is part of ArcBest Corporation. With a fleet of trucks traversing every state across America, including the busy roads of Florida, the company plays a crucial role in the country's logistics and freight transportation industry. However, with such a large fleet, accidents involving ABF Freight trucks are an unfortunate reality.
An ABF Freight System accident is a traffic accident involving an ABF Freight truck. These accidents can vary widely in severity, from minor fender-benders to serious, multi-vehicle pile-ups. Given the size and weight of commercial trucks, even seemingly minor accidents can result in significant property damage, serious injuries, or even fatalities.
Several factors contribute to these accidents, which have been thoroughly researched by The Insurance Institute for Highway Safety (IIHS). According to the IIHS, truck driver negligence, such as distracted driving, fatigue, speeding, or failure to adhere to traffic regulations, is one of the most common causes. Other times, accidents occur due to factors such as improper loading of cargo, leading to unbalanced loads that can make the truck unstable. Maintenance issues with the trucks themselves, such as brake failures or tire blowouts, can also lead to accidents.
Federal regulations play a pivotal role in trucking accidents. The Federal Motor Carrier Safety Administration (FMCSA) oversees and enforces rules that govern the operation of commercial motor vehicles. These rules cover hours of service to prevent driver fatigue, maintenance standards, cargo loading, driver licensing, and much more. If it is found that ABF Freight or its drivers have violated any of these regulations leading up to the accident, it can significantly impact the legal proceedings that follow.
Understanding the nature of ABF Freight System accidents, the potential causes, and the role of federal regulations are critical when pursuing a legal claim. Given the complexities involved, it's important to have a knowledgeable and experienced ABF Freight System accident lawyer in Florida to advocate for your rights and help you navigate the legal landscape.
Our team of dedicated attorneys fight and win for Floridians.
The Complexities of Trucking Accident Claims
Trucking accident claims, particularly those involving large corporations like ABF Freight System, can be exceptionally complex due to multiple variables at play. These claims often involve various parties, intricate laws and regulations, and substantial insurance policies.
Trucking companies and their insurance providers play a crucial role in accident claims. They are typically interested in limiting their liability to protect their financial interests, which often leads to swift and aggressive response strategies. It's not uncommon for these companies to dispatch investigators to the accident scene immediately to collect evidence that may limit their liability. This is one of the reasons why having an experienced truck accident attorney is essential to ensure your rights are protected.
Accident reconstruction is another important aspect of trucking accident claims. This involves using the physical evidence from the accident scene, vehicle damage, witness testimonies, and sometimes even expert testimony to recreate the accident's sequence of events. Thorough accident reconstruction can help establish the facts of the case, determine fault, and clarify the extent of damages.
Commercial vehicle laws and regulations significantly influence trucking accident claims. Violations of regulations set by bodies like the Federal Motor Carrier Safety Administration (FMCSA) can be used as evidence of negligence. Understanding these laws and their implications is critical for establishing liability in these cases.
The number of potential liable parties in a trucking accident also adds to the complexity of these claims. In addition to the truck driver, other parties such as the trucking company, cargo loaders, truck manufacturers, and maintenance providers could also be held liable depending on the circumstances leading to the accident. Identifying all liable parties is essential to ensure that all avenues of compensation are pursued.
Navigating these complexities requires expert legal help. A skilled truck accident attorney in Florida can guide you through these challenges, fight for your rights, and help you seek the compensation you deserve.
Role of a Truck Accident Attorney in ABF Freight System Accident Cases
In the chaotic aftermath of a trucking accident involving large corporations like ABF Freight, a skilled truck accident attorney can provide indispensable guidance and support. They are trained to navigate the labyrinthine legal and insurance processes that follow such accidents, offering a comprehensive understanding of commercial vehicle laws, insurance company tactics, and litigation processes.
Firstly, a truck accident attorney can play a crucial role in evidence gathering and accident reconstruction. As mentioned earlier, trucking companies often have a rapid response strategy to gather evidence from the accident scene. Your attorney will take steps to preserve and collect vital evidence, work with experts for accident reconstruction, and identify regulatory violations, if any. This evidence will form the backbone of your case and is integral in establishing fault and liability.
Secondly, dealing with truck drivers and their insurance companies is rarely straightforward, particularly in trucking accident cases where the stakes are high. Insurance providers often employ various tactics to deny or reduce claim payouts. An experienced attorney understands these strategies and can counter them effectively. They ensure that the victim's rights are protected and that the settlement offered is fair and just.
Moreover, an attorney will handle all communications with the trucking company after a trucking accident occurs, their lawyers, and the insurance company on your behalf. This is essential to avoid any miscommunication or missteps that could jeopardize your claim.
When it comes to The Law Place, our approach to handling ABF Freight System inc trucking accidents is client-centered and meticulous. We understand the gravity of these accidents and the profound impact they can have on victims and their families. Our team conducts an exhaustive investigation to build a robust case, identifying all liable parties and uncovering every potential avenue for compensation.
Your truck accident lawyer will deal with insurance companies for you, as well as other involved parties, freeing you from the stress of negotiation and legal wrangling. Our ultimate goal is to ensure you receive full and fair compensation for your damages, including medical expenses, lost wages, property damage, and pain and suffering.
Remember, the legal landscape of trucking accidents is fraught with complexities. However, with the right legal partner by your side, you can navigate this landscape more confidently and increase your chances of securing the justice and compensation you rightfully deserve.
We're Florida's top litigation team with over 75 years of combined experience
Potential Compensation Commercial Truck Accident Victims May Be Entitled To
Victims of commercial truck accidents often face severe injuries and substantial economic hardship. It's essential to know that you, as a victim, may be entitled to a broad spectrum of compensation. These compensatory damages can be bifurcated into two primary categories: economic damages and non-economic damages.
Economic damages refer to tangible, out-of-pocket expenses that can be calculated and proven with bills, receipts, or wage statements. In the aftermath of any Florida truck accidents, economic damages often include medical expenses, lost wages, and property damage.
Medical expenses cover the cost of immediate emergency care, hospital stays, surgeries, medication, rehabilitation, and ongoing medical treatments. Given the severity of most truck accident injuries, these costs can quickly escalate.
Lost wages encompass not only the income you've lost while recovering from the accident but also any future earning capacity if you're left with long-term disabilities or impairments that prevent you from returning to your job.
Property damage compensation relates to the repair or replacement cost of your vehicle or any other personal property damaged in the accident.
Non-economic damages, on the other hand, are less tangible and more subjective. They cover the pain and suffering, emotional distress, loss of enjoyment of life, and mental anguish that result from a traumatic accident. Calculating these damages often involves sophisticated methods that take into account the severity of your injuries, the impact on your lifestyle, and the distress caused to you and your family.
Navigating the claims process with insurance companies can be a daunting task. Insurance providers may attempt to deny or reduce your rightful compensation. However, with the help of a seasoned attorney, you can build a strong case, substantiate your damages effectively, and negotiate aggressively to ensure you obtain the maximum possible compensation. At The Law Place, we're committed to helping you achieve this goal.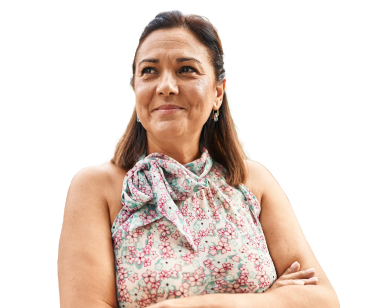 From the initial call to updates on your case status, we are here to get you answers.
Frequently Asked Questions – FAQs
What should I do immediately after an ABF Freight System truck accident?
After ensuring your safety and seeking immediate medical attention, it's important to gather as much evidence as possible at the scene. This includes photographs, witness contact information, and the truck driver's details. Notify your insurance company about the accident, but avoid discussing fault or giving a detailed statement without consulting an attorney.
Why do I need a truck accident lawyer for my ABF Freight accident case?
Trucking accidents, especially those involving large companies like ABF Freight, are significantly more complex than typical auto accidents. You are not only dealing with the driver, but also the trucking company, their insurance, and potentially multiple other parties. An experienced attorney can navigate these complexities, conduct a thorough investigation, handle communications, and ensure you receive the maximum compensation you're entitled to.
How much does a truck accident lawyer cost?
How much a personal injury lawyer gets paid in Florida often depends on the success and value of your case. At The Law Place, we work on a no-win, no-fee basis. We take a pre-determined percentage of your settlement if we are successful, and if it isn't, then we do not receive anything. This means that you cannot be left out of pocket for seeking help.
How can The Law Place help me with my ABF Freight System truck accident case?
At The Law Place, we have a team of experienced truck accident attorneys who have successfully handled numerous truck accident cases. We understand the intricacies involved in such cases, including laws surrounding commercial trucking and dealing with large trucking companies like ABF Freight. We conduct a comprehensive investigation, handle all legal procedures, and aggressively negotiate with insurance companies to secure the maximum compensation for your injuries and damages.
What type of compensation can I expect from my ABF Freight System truck accident claim?
While every case is unique, you may be entitled to compensation for medical bills, future medical expenses, lost wages, loss of earning capacity, property damage, and pain and suffering. In certain cases, punitive damages may also be awarded.
How long do I have to file a lawsuit after an ABF Freight System truck accident in Florida?
In Florida, the statute of limitations for personal injury cases, including truck accidents, is typically two years from the date of the accident. However, certain circumstances may extend or shorten this timeframe. It's essential to consult with an attorney as soon as possible to preserve your rights.
The Law Place – Truck Accident Attorneys You Can Rely On
In conclusion, navigating the aftermath of a truck accident can be a complex and daunting task. The potential for severe injuries and significant property damage, along with the possibility of multiple parties being involved, can complicate the situation and make seeking compensation a challenging endeavor. However, you do not have to face this process alone.
The Law Place, with our extensive experience in handling truck accident cases in Florida, stands ready to support you every step of the way. We can help you understand your rights, gather and preserve valuable evidence, deal with insurance companies, and pursue the compensation you rightfully deserve. Our team is committed to ensuring that you are treated fairly and that the at-fault parties are held accountable.
Remember, you are more than a victim – you are a person who deserves justice. And that's what we, at The Law Place, strive to achieve for our clients. For a free consultation and to learn more about how we can assist you following a truck accident, don't hesitate to contact us. We're here to guide you through this difficult time, advocating for your interests and working diligently for your cause.