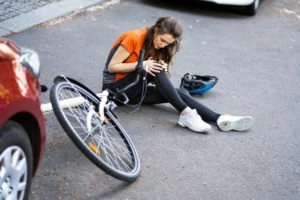 Bicycle accidents are alarmingly on the rise in Florida, with the beautiful weather and a surge in eco-conscious travel making biking a popular choice for many Floridians. However, with more bikes on the road, we're seeing an increasing number of bicycle accidents. The aftermath of these incidents can be overwhelming, leading to significant injuries, mounting medical bills, and a lot of uncertainty.
For those involved in such accidents, the path to recovery can be long and challenging. That's why securing legal representation is so crucial. At The Law Place, we stand ready to provide you with the skilled guidance you need following a bicycle accident. With a deep understanding of Florida bicycle accident laws and a reputation for delivering outstanding results, we are committed to protecting your rights and securing the compensation you deserve.
It's time to take action. Let our team navigate the complexities of your bicycle accident case, freeing you to focus on healing. Reach out to The Law Place today to get started with a free consultation with a Florida personal injury lawyer. We're here to support you every step of the way.
On Two Wheels: Unraveling Florida's Bicycle Laws and Traffic Regulations
Florida is home to a large number of cyclists who use their bikes for both transportation and leisure. To ensure their safety, Florida has enacted a number of laws and regulations that govern how bicycles are to be used on the roads.
Bikes Must Follow The Rules of The Road
Florida Statute 316.2065, defines bicycles as vehicles and bicyclists as drivers. Consequently, bicyclists have the same rights and responsibilities as those driving motor vehicles. It's important to note that in Florida, bicycles are legally recognized as vehicles, granting cyclists the same legal status as motorists.
Among these responsibilities are the requirements to stop at red lights and stop signs, signal turns, and obey all traffic laws and signals. Bicyclists are also required to ride in the same direction as traffic, stay as far to the right as practicable (except when turning left, avoiding hazards, the road is too narrow, or when riding at the same speed as other traffic), and use lights at night.
Bikes Must Be Lit up at Night
A bicycle ridden between sunset and sunrise must be equipped with a lamp on the front exhibiting a white light visible from a distance of at least 500 feet to the front and both a red reflector and a lamp on the rear exhibiting a red light visible from a distance of 600 feet to the rear.
The Role of Bike Lanes
Where provided, bicycle lanes offer cyclists a designated portion of the roadway for their exclusive use. The law mandates that whenever a bike lane is present and it is safe to do so, bicyclists must use these lanes. However, cyclists are allowed to leave the bike lane to pass another bicycle, make a left turn, avoid pedestrians, or avoid obstacles.
E-Bike Laws in Florida
In response to the increasing popularity of electric bicycles, or e-bikes, Florida has implemented specific laws for their use. An e-bike is defined as a bicycle equipped with fully operable pedals and an electric motor of less than 750 watts.
E-bikes are not subject to the licensing, registration, or insurance requirements that apply to motor vehicles. Riders must be at least 16 years old, and those under 16 are prohibited from riding an e-bike on the street, bike path, sidewalk, or any part of the public right-of-way.
E-bikes are divided into three classes depending on their maximum speed and whether the motor assists while the rider is pedaling. All three classes are allowed to use bicycle lanes, but only Class 1 and Class 2 e-bikes (those that assist only when the rider is pedaling or stop assisting at 20 miles per hour) can use paths or trails that are not on the roadway.
Our team of dedicated attorneys fight and win for Floridians.
Navigating Responsibility: Liability in Florida Bicycle Accidents
When a collision occurs between a bicycle and a motor vehicle, determining who is at fault is a crucial step. Liability in Florida bicycle accidents is often determined based on the concept of negligence.
Determining Fault: Role of Negligence
Negligence refers to the failure to act with reasonable care towards others, which in the context of driving, includes violating traffic laws, distracted driving, driving under the influence, and more. If a motor vehicle driver is found negligent in an accident involving a bicycle rider, they may be held liable for the injuries sustained by the bicyclist.
In many cases, a detailed investigation is necessary to establish negligence. This could involve analyzing the accident scene, speaking with eyewitnesses, reviewing traffic surveillance footage, and examining the damage to the bicycle and the motor vehicle involved.
The Motor Vehicle Driver's Responsibility
As per Florida's traffic laws, motor vehicle drivers have an obligation to share the road with bicyclists and yield the right-of-way when necessary. They are expected to respect bike lanes and keep a safe distance when overtaking bicycles. Violation of these responsibilities could establish their liability in the event of a bicycle accident.
The Insurance Maze: Dealing with Insurance Companies After a Bicycle Accident
Florida operates under a no-fault insurance system, which means that in the event of a bicycle accident, injured parties will typically turn to their own insurance company for compensation for medical expenses and lost wages, regardless of who was at fault.
Understanding Florida's No-Fault Insurance System and Personal Injury Protection Coverage
Under the no-fault insurance system, Personal Injury Protection (PIP) in Florida plays a crucial role. All Florida motor vehicle owners are required to carry a minimum of $10,000 in PIP coverage. Interestingly, this coverage also applies to cyclists involved in a collision with a motor vehicle, even if they don't own a motor vehicle themselves. PIP coverage can pay for 80% of medical expenses and 60% of lost wages, up to the policy limits.
Dealing with Insurance Companies
Dealing with insurance companies can often be a complex and intimidating process. After an accident, it's important to inform your own insurance company about the incident. While you are required to cooperate with your insurer, remember that you do not have to accept their first settlement offer.
In cases where the motor vehicle driver is at fault, injured bicyclists may also have the option to file a claim with the negligent driver's insurance company. However, insurers may try to minimize their payout, and they may argue that the bicyclist shared some or all of the blame.
The Importance of Immediate Medical Attention and Documenting the Accident Scene
Immediate medical attention is vital after a bicycle accident, not only for your health but also for your potential injury claim. It creates a timely medical record of your injuries, which can be valuable evidence.
Alongside medical documentation, it's also essential to document the accident scene. This includes photographs of the location, your injuries, damage to your bicycle and the vehicle, skid marks, and anything else that could be relevant. Witness statements can also be invaluable in supporting your claim.
Navigating through these processes can be daunting, and it's here that a knowledgeable bicycle accident attorney can make a world of difference, advocating for your rights and ensuring you receive the compensation you deserve.
Florida's 2023 Modified Comparative Fault Rule
As of 2023, Florida operates under a 'modified comparative fault' rule in personal injury cases, including bicycle accidents. Comparative fault in personal injury cases allows you to recover compensation only if you are less than 50% at fault for the accident.
Under this system, the court determines the percentage of fault for each party involved in the accident. The claimant's total compensation is then reduced by their percentage of fault. For instance, if you are deemed to be 30% at fault in a bicycle accident, and your total damages amount to $100,000, you would be eligible to receive $70,000 ($100,000 less 30% of fault).
However, if you are found to be 50% or more at fault, you would be barred from recovering any compensation. This significant shift from Florida's previous 'pure comparative fault' rule underscores the importance of having a skilled attorney who can effectively argue your case and minimize your percentage of fault.
It's important to note that even if you believe you might be partially at fault, you should still consult with an attorney. The circumstances surrounding bicycle accidents can be complex, and a knowledgeable attorney can help determine the various factors that contributed to the accident.
We're Florida's top litigation team with over 75 years of combined experience
Navigating the Rough Roads: An Insight into Bicycle Accidents
A bicycle accident is an unfortunate incident where a bicyclist is involved in a collision, often with a motor vehicle, but also possibly with pedestrians, other cyclists, or obstacles on the road. These incidents can have grave consequences, particularly given the relative vulnerability of bicyclists compared to motor vehicle occupants.
Distracted Driving – One of the leading causes of bicycle accidents is distracted driving. When drivers are preoccupied with their phones, food, or anything other than the road, their chances of hitting a bicyclist increase dramatically.
Driving Under the Influence (DUI) – Driving while under the influence of drugs or alcohol is a major contributing factor to bicycle accidents. Impaired drivers are less likely to notice cyclists or react appropriately to prevent collisions.
Speeding – When drivers exceed speed limits, they put bicyclists at risk. The higher the speed, the less time a driver has to avoid a collision, and the more severe the injuries tend to be in a crash.
Unsafe Lane Changes – Unsafe lane changes, particularly when drivers do not check their blind spots or signal appropriately, often lead to bicycle accidents.
Failure to Yield – Drivers who fail to yield the right of way to bicyclists, particularly at intersections or when turning, are often involved in bicycle accidents.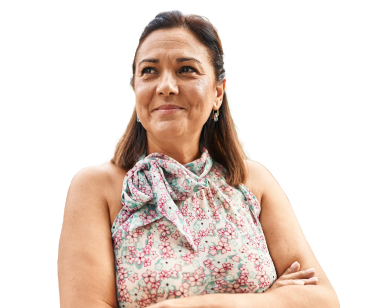 From the initial call to updates on your case status, we are here to get you answers.
Bicycle Safety Tips and Preventive Measures
While understanding the law and knowing your rights and options after a bicycle accident are crucial, preventing such accidents in the first place is even more important. Here are some bicycle safety tips and preventive measures that can help you avoid becoming a victim of a bicycle accident:
Always Wear a Helmet – Helmets can significantly reduce the risk of head and brain injuries, which are among the most serious injuries a bicyclist can suffer.
Use Bicycle Lights and Reflective Gear – Florida law requires a bicycle to have a white light visible from 500 feet to the front and a red light visible from 600 feet to the rear between sunset and sunrise. Wearing reflective clothing can also make you more visible to motorists.
Ride in the Same Direction as Traffic – Bicyclists are required by Florida law to ride in the same direction as traffic when using a road. This increases visibility and predictability for both you and motor vehicle drivers.
Use Hand Signals – Always signal your turns and stops to let other road users know your intentions.
Obey Traffic Laws – Bicyclists must follow the same traffic laws as motor vehicles. This includes stopping at red lights and stop signs, yielding to pedestrians at crosswalks, and obeying traffic signals and signs.
Stay Alert – Always be aware of your surroundings and anticipate potential hazards, such as car doors opening, cars pulling out from driveways, or pedestrians stepping out onto the road.
Keep Your Bicycle in Good Working Order – Regularly inspect your bicycle for issues that could lead to an accident. This includes checking the brakes, tires, and lights.
Remember, even if you follow all safety measures, accidents can still occur due to the negligence of others. If you've been involved in a bicycle accident, seeking the assistance of a seasoned Florida bicycle accident attorney like those at The Law Place can be a crucial step in ensuring you receive the compensation you're entitled to.
The Grim Reality: Injuries from Bicycle Accidents
Bicycle accidents can lead to an array of serious injuries, including:
Traumatic Brain Injuries (TBI) – Despite helmet use, tramatic brain injuries (TBI's) are common in bicycle accidents, as riders can be thrown off their bikes or hit their heads during a crash.
Bruises and Broken Bones – The impact from a collision with a vehicle often results in bruises, fractures, or even crushed bones.
Road Rash – When bicyclists slide across pavement during a crash, they often suffer painful abrasions known as road rash.
Concussions – Even minor bicycle accidents can lead to concussions, with symptoms like headaches, confusion, and dizziness.
Fatalities – In the most tragic circumstances, bicycle accidents can result in fatalities due to the force of impact with a vehicle or the road.
Understanding Wrongful Death Claims in Bicycle Accidents
In unfortunate circumstances, bicycle accidents can result in fatal injuries, leaving families to deal with not only the emotional trauma but also the financial aftermath. In such tragic scenarios, Florida law allows the decedent's close relatives to file a wrongful death claim.
A wrongful death claim can be filed against the party responsible for causing the fatal accident. This might include a negligent motor vehicle driver, a commercial entity, or a municipality in case of faulty road design or poor maintenance.
In a wrongful death lawsuit, the damages you may recover include:
Medical expenses incurred before the victim's death
Funeral and burial costs
Loss of the deceased's expected income
Loss of companionship, guidance, and support for the surviving spouse, children, or parents
Pain and suffering experienced by the survivors due to their loved one's death
Navigating a wrongful death claim can be complex and emotionally draining, which is why having a compassionate and competent attorney can make all the difference. They can guide you through the legal process, ensuring you receive the compensation you deserve for your devastating loss.
On The Road To Recovery: Compensation and Recovery Options for Bicycle Accident Victims
If you've been injured in a bicycle accident, you likely have numerous concerns ranging from medical treatment to lost wages and other out-of-pocket expenses. Understanding your compensation and recovery options is key to navigating this difficult time.
Understanding Damages: The Full Spectrum of Compensation
Compensation for bicycle accidents can cover both economic and non-economic damages:
Economic Damages – These include quantifiable financial losses like medical bills, future medical expenses, rehabilitation costs, property damage, and lost wages. If the injury impacts your ability to earn in the future, you may also seek compensation for future lost wages.
Non-Economic Damages – These cover intangible losses that are not easily quantified but deeply affect the quality of life. They include pain and suffering, mental anguish, loss of enjoyment of life, and emotional distress.
Recovering Compensation: The Path of a Personal Injury Lawsuit
Recovering compensation often involves filing a personal injury lawsuit against the party at fault. This process can involve negotiations with insurance companies, gathering evidence to establish fault, and potentially going to trial if a fair settlement cannot be reached.
Under Florida law, to step outside the no-fault system and pursue a lawsuit against the at-fault party, the injuries sustained must meet a certain severity threshold. This usually means that the injury caused significant and permanent loss of an important bodily function, permanent injury within a reasonable degree of medical probability, significant and permanent scarring or disfigurement, or death.
Your Ally in Recovery: The Role of a Knowledgeable Bicycle Accident Attorney
Navigating the aftermath of a bicycle accident can be overwhelming. A knowledgeable bicycle accident attorney can take on this burden and guide you through the complex legal process.
An experienced attorney can help by:
Conducting a thorough investigation to gather necessary evidence
Filing the necessary paperwork to pursue a personal injury claim
Negotiating with insurance companies on your behalf
Representing you in court if a fair settlement cannot be reached
By retaining the services of a qualified attorney, you can focus on your recovery while they handle the legal aspects of your case.
The Clock is Ticking: The Importance of Acting Quickly After a Bicycle Accident
In the aftermath of a bicycle accident, time is of the essence. The statute of limitations for personal injury cases in Florida, means you typically have two years from the date of the accident to file a personal injury lawsuit. Although this might seem like a long time, gathering evidence, obtaining witness statements, and building a strong case can take considerable time. Acting swiftly not only aids in a more accurate collection of evidence but also gives your attorney ample time to craft a solid legal strategy.
Bicycle Accidents Laws and Recovery Options in Florida FAQ
Who is usually at fault if a bicycle is involved in an accident?
Fault in a bicycle accident can lie with either the bicyclist, the motor vehicle driver, or both. It depends on the circumstances of the accident. For instance, a driver could be at fault for not yielding to the cyclist at an intersection, while a cyclist could be at fault for riding against traffic or not following traffic signals. Florida's modified comparative negligence rule means that each party's fault is considered when determining compensation.
Do bicyclists have the right of way in Florida?
In Florida, bicyclists are considered vehicle operators and must obey the same traffic laws as motorists. This means they don't automatically have the right of way in every situation. However, when a motor vehicle is making a turn, and a bicycle is going straight, the bicycle typically has the right of way. It is crucial for both cyclists and drivers to understand and respect each other's rights to ensure safety on the road.
Who pays for medical for hit and run on bicycle in Florida?
In Florida, your own Personal Injury Protection (PIP) insurance from your auto policy can cover your medical expenses if you're a victim of a hit and run accident while on your bicycle. If you do not have your own PIP insurance, you may be covered under a resident relative's auto policy. If the at-fault driver is identified, you may also seek compensation through their insurance company.
Does auto insurance cover bicycle accidents in Florida?
Yes, in Florida, your auto insurance, specifically your Personal Injury Protection (PIP) coverage, can cover your medical expenses if you are injured in a bicycle accident, regardless of who was at fault. This applies even though you were on a bicycle and not in your car when the accident happened. However, PIP coverage typically only covers a percentage of medical bills and lost wages up to a certain limit. For damages beyond these limits, you might need to seek compensation from the at-fault party's insurance or pursue a personal injury lawsuit.
What should I do immediately after a bike accident?
After ensuring your safety, call 911 to report the accident. Even if you feel fine, it's important to get immediate medical attention as some injuries may not be apparent right away. Gather information from all parties involved in the accident, take photographs of the accident scene, and get contact information of any witnesses.
What rights do bicycle riders have on Florida roads?
Under Florida law, a bicycle is legally defined as a vehicle, and the bicyclist is a driver. Bicyclists have the same rights to the roadways, and must obey the same traffic laws as the operators of other vehicles. These laws include stopping for stop signs and red lights, riding with the flow of traffic, using lights at night, and yielding the right-of-way when entering a roadway.
I was hit by a car while riding my bike. Can I file a claim against the driver's insurance company?
Yes, you can file a claim against the driver's insurance company if you believe the driver was at fault. It would be beneficial to hire a bicycle accident attorney to help you navigate through the process and negotiate a fair settlement.
How long do I have to file a lawsuit after a bike accident in Florida?
As of 2023, the statute of limitations for personal injury cases in Florida, including a bicycle accident or car accident, is two years from the date of the accident. However, it's advisable to consult with a bicycle accident attorney as soon as possible to ensure all relevant evidence is preserved and your claim is filed on time.
How can a bicycle accident attorney help me?
A bicycle accident attorney can assist you by investigating your accident, gathering evidence, handling all communications with the insurance company, negotiating a fair settlement, and representing you in court if necessary. They can guide you through the complex legal process and ensure your rights are protected.
Pedal to Victory with The Law Place: Your Trustworthy Florida Bicycle Accident Attorney
When it comes to navigating the tricky roads of a bicycle accident claim, you deserve a trustworthy, experienced, and dedicated team on your side. At The Law Place, we understand the unique challenges presented by bicycle accident cases. Our team-based approach ensures that you benefit from our collective knowledge, resources, and experience. Every case is analyzed from multiple angles, and every client is treated with personalized care and attention.
We are committed to securing maximum compensation for our clients while maintaining the highest standards of integrity and professionalism. Our aim is to alleviate the burden of legal proceedings, allowing you to focus on recovery.
With our contingency fee structure, you don't have to worry about upfront costs or hidden charges. We operate on a 'No Win, No Fee' basis, meaning our fees are contingent on us winning your case. We believe that everyone deserves access to quality legal representation, regardless of their financial situation.
Recovering from a bicycle accident can be a daunting journey. Let The Law Place be your guide. With our experienced team of attorneys and our commitment to your recovery, you can rest assured that your case is in good hands.
Don't delay – contact us today for a free consultation and take the first step towards justice and recovery.