In the aftermath of an accident, victims often find themselves facing not only physical injuries but also a maze of legal intricacies as they seek to recover damages. This is particularly true when the path leads to negotiating a personal injury settlement in Sarasota. The process can seem daunting: understanding Florida laws, communicating effectively with insurance companies, gathering evidence, and valuing your claim.
As personal injury attorneys, we understand the complexities involved in such negotiations. Our job at The Law Place is to help you navigate these choppy legal waters, ensuring that your rights are protected, and your interests are served. We bring to the table years of experience handling personal injury cases, a deep understanding of the negotiation process, and a tenacious commitment to securing a fair settlement for our clients.
As an accident victim, you should focus on your recovery, let us handle the stress of legal proceedings. If you're wrestling with the challenge of negotiating a personal injury settlement in Sarasota, reach out to us today. Remember, we offer a free consultation to discuss your case in detail, and we work on a no-win, no-fee basis. Let us be your trusted partner on your path to compensation.
The Nature of Personal Injury Accidents
Accidents, unfortunately, occur in a multitude of ways, and when they do, they often result in personal injuries that can be physically and emotionally traumatic. These incidents can range from car accidents, pedestrian accidents, premises liability cases such as dog bites, to medical malpractice situations. Each of these incidents carries its unique legal considerations and challenges under Florida law.
Auto accidents in Florida, a common occurrence in Sarasota, often lead to personal injury claims. These accidents can result in serious injuries such as spinal cord injuries, requiring medical treatment and time for physical recovery. The nature of the accident and the negligence involved play a significant role in determining liability and the possibility of compensation.
Cases of premises liability, like dog bites, hinge on the owner's responsibility to ensure their property is safe. If negligence on their part leads to an injury, victims are entitled to seek compensation. Similarly, medical malpractice occurs when healthcare providers fail to meet the established standards of care, leading to patient harm.
Florida law, with its nuances and intricacies, has a significant bearing on these cases. For instance, Florida's no-fault law means that after most car accidents, your Personal Injury Protection (PIP) in Florida, will cover medical expenses and lost wages, regardless of who was at fault. However, in severe cases, you can step outside the no-fault system and file a personal injury lawsuit against the at-fault driver.
In medical malpractice cases, the law places a cap on non-economic losses, such as pain and suffering, and there is a strict time limit for filing such claims. Understanding these laws and applying them to individual circumstances is crucial, and it's where an experienced personal injury attorney becomes invaluable.
Our team of dedicated attorneys fight and win for Floridians.
Navigating the Insurance Landscape in Personal Injury Claims
When an accident occurs and a personal injury claim arises, insurance companies become central players. The role they play and how you navigate your interactions with them can significantly impact the outcome of your case. In Sarasota, as with most of Florida, the immediate aftermath of an accident usually involves dealing with your own insurance company, due to Florida's no-fault system.
However, dealing with insurance companies in personal injury claims in Florida is often incredibly challenging. Insurance companies primarily look out for their own interests, and their objective is to minimize the amount they pay out in claims. This is where insurance adjusters come into the picture. An insurance adjuster's job is to investigate the claim, which may involve reviewing the accident report, medical records, witness statements, and any property damage. They determine the extent of the insurance company's liability and decide on the amount they're willing to pay.
Although adjusters may seem friendly and cooperative, it's essential to remember that their loyalty lies with the insurance company, not with you. They are skilled in strategies to devalue claims or deny them outright. They may, for instance, argue that your injuries were pre-existing or not as serious as you claim, or that you bear some responsibility for the accident.
Given these challenges, having robust legal representation can make a considerable difference in your interactions with the insurance company and the eventual settlement. A skilled personal injury attorney knows how insurance companies operate and can counter their tactics. They can negotiate on your behalf, ensuring your rights are protected and that you're not pressured into accepting a lowball settlement.
Dealing with insurance companies can be a complex and intimidating process. The support of experienced Sarasota personal injury lawyers can help ensure that you're adequately represented and that your claim is handled effectively, giving you the space to focus on your physical recovery.
Mastering the Negotiation Process for Personal Injury Settlements
Negotiating a personal injury settlement can be an intricate and demanding process, often requiring a blend of strategic planning, skillful communication, and a comprehensive understanding of Florida law. One of the first steps in this process is creating an impactful demand letter.
A demand letter serves as the initial formal communication to the at-fault party's insurance company and marks the start of the settlement negotiations. The letter typically includes a detailed account of the accident, a description of the injuries sustained, an overview of medical treatment received, and a breakdown of your financial losses such as medical bills, lost wages, and property damage. The letter concludes with the amount you are demanding as a settlement. This amount should be a considered calculation, taking into account not just past and future financial losses, but also non-economic losses like pain and suffering and emotional distress.
While creating a powerful demand letter is crucial, it's just the beginning. From this point, the negotiation process becomes a back-and-forth with the insurance company, typically involving counteroffers, reassessments of your claim's value, and persistent discussions. During these negotiations, you may face various challenges such as pushback on your liability assertions, dispute of the severity or cause of your injuries, or questioning of your damage calculations.
Here, the experience of a skilled attorney is invaluable. A seasoned attorney knows how to effectively present your case, respond to counterarguments, and persistently advocate for a fair settlement. Their expertise often means they are adept at handling tough negotiations and are not easily swayed by insurance adjusters' tactics.
The negotiation process can be a critical determinant of your claim's success and the extent of your compensation. Therefore, the importance of navigating this process with confidence, accuracy, and tenacity can't be understated. Seeking the support of Sarasota personal injury lawyers can provide you with the necessary resources and guidance to navigate the negotiation process skillfully, ensuring you are in a strong position to obtain a satisfactory settlement.
We're Florida's top litigation team with over 75 years of combined experience
Assessing a Fair Settlement – Factors and Calculations
Assessing a fair settlement in personal injury cases involves a careful and thorough analysis of both economic and non-economic damages incurred as a result of the accident. It's a complex task requiring an in-depth understanding of various facets and a fair degree of foresight into potential future impacts of the injuries sustained.
Economic damages represent the tangible losses suffered by the victim, which are often straightforward to calculate as they can be directly attributed to bills, receipts, and wage statements. They include medical expenses, both current and future, lost wages due to time taken off work for recovery, and property damage. Medical expenses can range from emergency room visits and surgeries to costlier long-term care needs like physical therapy or rehabilitation. In the case of serious injury or permanent disability, you may also need to consider loss of future earning capacity.
Non-economic damages, on the other hand, are less tangible and therefore more challenging to quantify. These damages represent the intangible losses related to the accident, such as pain and suffering, emotional distress, loss of enjoyment of life, or even loss of companionship. Understanding pain and suffering damages in Florida is essential to securing a fair settlement. Calculating these damages often requires an assessment of the severity of the injury, the level of physical pain and emotional trauma experienced, and the overall impact on the victim's quality of life.
Assessing a fair settlement also entails foreseeing potential future costs or impacts of your injuries, which might not be immediately apparent. It could involve projecting future medical costs, the potential for long-term physical therapy, or the possible need for lifestyle adaptations due to permanent injuries.
Given the complexity involved in accurately assessing a fair settlement, the role of a skilled personal injury attorney becomes crucial. An experienced attorney can help you gather the necessary evidence, assess the full extent of your damages, anticipate potential future costs, and calculate a fair settlement demand that genuinely reflects the impact of the accident on your life.
Remember, the goal of any personal injury claim is to restore the victim to the position they were in before the accident, as much as possible. Thus, securing a fair settlement is critical to achieve this aim, and the guidance of an experienced Sarasota personal injury attorney can be indispensable in this process.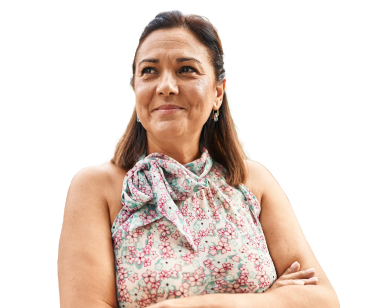 From the initial call to updates on your case status, we are here to get you answers.
Beyond Negotiations – What If Talks Break Down?
While negotiations play a key role in most personal injury cases, there are times when they may not lead to a satisfactory settlement. This could be due to a variety of reasons, such as the insurance company refusing to offer a fair settlement, or disputes over liability. When settlement negotiations fail to provide a satisfactory resolution, the next step often involves escalating the matter to a court of law.
Escalating to a personal injury lawsuit signifies a transition from a more informal negotiation process to a formal, structured legal proceeding. This step involves filing a lawsuit in a court, where your Sarasota personal injury attorney would present your case before a judge or jury, illustrating the liable party's negligence and demonstrating the extent of your damages.
Navigating the steps in a personal injury lawsuit requires an in-depth understanding of Florida law, courtroom procedures, and evidence rules. Your personal injury lawyer would work on preparing a compelling case, gathering evidence, consulting with expert witnesses, and representing your best interests in court. They would also handle all communication with the defense attorneys, protecting your rights throughout the process.
Personal injury lawsuits can be complex and lengthy, but they often provide an avenue for accident victims to secure fair compensation when negotiations fail. Having a Sarasota personal injury lawyer by your side can be instrumental in successfully navigating this process. Their legal knowledge, negotiation skills, and courtroom experience can be vital assets in your pursuit of fair compensation.
Remember, at The Law Place, we stand ready to support you at every stage of your personal injury claim, whether it's negotiating with the insurance company or representing your case in court. For more information on how we can help you, don't hesitate to reach out for a free consultation.
FAQs – The Path to a Personal Injury Settlement in Sarasota
What role does a personal injury attorney play in settlement negotiations?
A personal injury attorney serves as your advocate in negotiations with the insurance company. They utilize their knowledge of Florida law and experience in handling personal injury cases to fight for your rights and seek fair compensation for your damages. An attorney prepares a detailed demand letter, negotiates with the insurance adjusters, and works tirelessly to secure a fair settlement that covers your medical bills, lost wages, and other damages.
How does the negotiation process for personal injury settlements work?
The negotiation process usually begins once your medical treatment has concluded or your injuries have stabilized, and your attorney has a clear understanding of your damages. Your attorney sends a demand letter to the insurance company, detailing the accident, your injuries, and the compensation you're seeking. The insurance company might respond with a counteroffer, leading to a back-and-forth negotiation until both parties reach an agreement.
What happens if settlement negotiations fail?
If settlement negotiations fail to yield a satisfactory result, your case could proceed to a personal injury lawsuit. Your attorney will file a lawsuit in a court of law, where they will present your case, proving the liable party's negligence and showcasing your damages. Although a personal injury lawsuit can be a more complex and lengthy process, it provides another avenue to seek the compensation you deserve.
Here at The Law Place, we aim to demystify the process of negotiating a personal injury settlement. If you've suffered injuries in Sarasota and need a skilled personal injury attorney to guide you through the negotiation process or represent you in court, feel free to contact us for a free consultation.
Can I negotiate a personal injury settlement without an attorney?
Yes, it is possible to get a settlement without a lawyer, however, it isn't recommended. Insurance companies often employ expert adjusters and lawyers who specialize in reducing the amount they pay out in settlements. Without an experienced personal injury attorney on your side, you may end up receiving less than what you deserve. An attorney can help ensure that all your damages, including medical bills, lost wages, and pain and suffering, are properly accounted for in your claim.
Why is the demand letter so important in the negotiation process?
A demand letter is your formal claim for compensation. It details your injuries, the circumstances of the accident, the treatment you've received, and how your life has been affected. A compelling demand letter can set the tone for negotiations and provide a strong foundation for your claim. Having an experienced attorney craft your demand letter can greatly enhance its impact.
What if I am not happy with the settlement offered by the insurance company?
If you're not satisfied with the settlement offer, you do not have to accept it. An experienced Sarasota personal injury attorney can guide you through the process of making a counteroffer or, if necessary, preparing to take your case to court to ensure you get the compensation you deserve.
Making The Law Place Your Trusted Partner
In the intricate world of personal injury settlements, the role of an experienced personal injury attorney cannot be understated. Not only do they help you understand the maze of Florida laws and insurance processes, but they also serve as your advocate, tirelessly fighting for the compensation you rightfully deserve. Negotiating a personal injury settlement in Sarasota doesn't have to be a daunting task with the right legal team by your side.
At The Law Place, we are committed to standing with accident victims throughout the negotiation process and beyond. Our dedicated Sarasota personal injury lawyers possess a wealth of experience and a strong track record of success in managing personal injury claims. Not to forget, our firm operates on a no-win, no-fee basis, furthering our commitment to seeking justice for you.
If you're grappling with the aftermath of an accident and seeking compensation for your injuries, we're here to help. Reach out to us for a free case evaluation with a Sarasota personal injury lawyer and let us guide you towards a fair and satisfactory settlement. Your fight is our fight. Let's embark on this journey towards justice together.