Navigating the aftermath of a personal injury can be overwhelming. In the midst of physical pain and emotional distress, understanding how to effectively document and preserve evidence for your personal injury claim in Sarasota may not be your primary focus. However, it is an absolutely critical part of your journey to recovery and justice.
Evidence plays a crucial role in your personal injury claim. It supports your narrative of events, substantiates your injuries, validates your financial losses, and ultimately influences the compensation you can secure. Without appropriate and convincing evidence, your claim may lack the necessary credibility to convince insurance companies or a court of your eligibility for compensation.
At The Law Place, our experienced Sarasota personal injury lawyers are here to help. Reach out today for a free consultation to discuss your case. Our team is available around the clock, ready to offer guidance and take on the heavy lifting so you can focus on your recovery.
The Power of Persuasion: Evidence's Pivotal Role in Your Personal Injury Claim
Understanding the pivotal role that evidence plays in your personal injury claim is paramount to ensuring the best possible outcome. Evidence forms the foundation of your case and is the driving force that can either make or break your personal injury lawsuit.
In a personal injury claim, the burden of proof falls on you, the injured party. You are tasked with demonstrating that another party's negligence resulted in your injuries and that those injuries led to specific damages, such as medical expenses or lost wages. Evidence serves as the tangible proof to support these assertions.
Moreover, evidence can significantly influence the negotiation with the insurance company. Insurers may be reluctant to award compensation without solid evidence, but strong and compelling proof of negligence and damages can often encourage them to agree to a good settlement amount to avoid the uncertainty of trial.
In cases that do go to trial, evidence becomes even more critical. The court will rely heavily on the presented evidence to determine the truth of the matter. Strong evidence can persuade a judge or jury, leading to a favorable judgment for maximum compensation.
Our team of dedicated attorneys fight and win for Floridians.
Unraveling the Evidence Web: The Multifaceted Forms of Evidence in a Personal Injury Case
In personal injury cases, evidence comes in various forms. Each type plays a unique role in constructing a robust case. From physical evidence to medical records, witness testimonies to police reports, understanding what each of these entail can significantly boost your chances of a successful personal injury claim. Let's unravel the evidence web and delve into the diverse types of evidence that can contribute to your personal injury lawsuit.
Physical Evidence – Physical evidence is tangible and often provides the most compelling proof in an accident case. It may include anything from damaged personal property, such as your vehicle after a car accident, to clothing and other personal items that were harmed during the incident. This type of evidence can vividly demonstrate the severity of the accident and the level of force involved.
Medical Records – Medical records serve as a cornerstone for your personal injury claim, highlighting the extent of your injuries, the treatment administered, the duration of your recovery, and the associated medical bills. These records will typically contain doctors' notes, test results, medical imaging, prescriptions, and bills, each forming an important piece of your claim's evidentiary puzzle.
Witness Testimony – Eyewitnesses can provide a third-party account of the accident, giving credibility to your version of events. Witness statements can also fill in any gaps in your own memory of the incident. Witness testimonies, whether they come from bystanders, passengers, or others at the scene, can significantly strengthen your personal injury case.
Police Reports – In cases like auto accidents, a police report often forms an integral part of the evidence. The report usually includes the officer's observations at the accident scene, statements from all parties involved, potential traffic law violations, and sometimes even the officer's opinion on who might be at fault. This document can provide crucial details and lend authority to your personal injury claim.
Leaving No Stone Unturned: Documenting Physical Evidence
When it comes to strengthening your personal injury claim, physical evidence can be a game-changer. From damaged property to visible injuries, the tangible nature of this evidence often makes it compelling and difficult to refute. Let's delve into how you can effectively document physical evidence, ensuring no stone is left unturned.
Capturing the Accident Scene – Photographs and videos can speak volumes about the car accident scene, painting a vivid picture of the incident that words often fail to encapsulate. When safe to do so, it's recommended to take photos and videos of the accident scene from different angles. This can include the position of the cars, skid marks on the road, property damage, and even weather conditions.
Documenting Vehicle Damage – After a car accident, it's crucial to document the damage to your vehicle thoroughly. Take comprehensive photos of your car from multiple angles, focusing on areas of impact. Remember to photograph any other property damage that occurred during the incident as well.
Preserving Visible Injuries – Visible injuries serve as palpable proof of the trauma you've endured. Documenting these injuries through photographs can supplement your medical records and paint a clearer picture of the pain and suffering you've experienced. Remember to photograph your injuries as soon as possible after the accident and during your recovery process.
Safeguarding Physical Evidence – Understanding how to document and preserve evidence for your personal injury claim in Florida is key to a successful claim. Items from the car accident scene, damaged clothing, or broken personal items should be kept safe as they might be needed later in the personal injury claim process. It's also advisable to avoid repairing any property damage until your attorney or the insurance company has assessed it.
Utilizing Expert Testimony – In some personal injury cases, expert testimony can provide essential insights into the incident's nature and severity. Experts, such as accident reconstruction professionals, can offer a scientific perspective that supports your claim, turning physical evidence into a more persuasive argument for your case.
We're Florida's top litigation team with over 75 years of combined experience
Medical Records: Your Evidence of Injury and Treatment
Medical records serve as a fundamental pillar in supporting your personal injury claim, providing a detailed account of your injuries, treatment, and subsequent recovery. These records effectively document your journey, from the emergency room visit immediately after the accident to any ongoing therapy or rehabilitation. Let's explore how these invaluable records bolster your claim and help to illustrate your medical expenses.
The Weight of Medical Records – Medical records provide indisputable evidence of the injuries you sustained in the accident and the subsequent treatments required. They contain detailed descriptions of your injuries, the healthcare provider's observations, the procedures performed, prescribed medications, and any professional opinions regarding your recovery timeline.
Obtaining Your Medical Records – As an injured person, you have a right to obtain copies of your medical records. Your healthcare provider or hospital should provide you with a formal process to request these records. It's important to request all records pertinent to your case, including those from emergency responders, doctors, therapists, and any other healthcare professionals involved in your care.
Preserving Medical Records – Keeping an organized set of your medical records is vital for your personal injury claim. Make sure to store them safely and consider making copies. These documents are essential for calculating medical expenses and proving the extent of your injuries.
Using Medical Records to Demonstrate Injuries and Medical Expenses – Your medical records serve as a direct link between the accident and your injuries, helping to prove that your injuries were indeed a result of the accident. Furthermore, they provide a clear record of your medical expenses, from emergency room costs to ongoing treatment costs, and can even support claims for future medical expenses if your injury requires long-term care.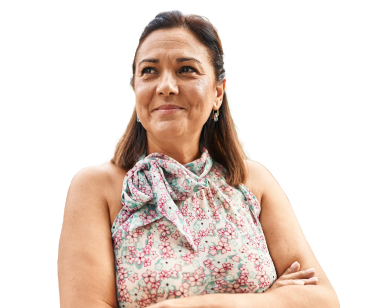 From the initial call to updates on your case status, we are here to get you answers.
Witness Testimony: Voices that Fortify Your Claim
Witness testimonies can serve as powerful pieces of evidence in your personal injury case. The recollections and statements of impartial witnesses can corroborate your account of the accident, lending credibility to your claim. Let's delve into the process of gathering these testimonies and ensuring they are preserved correctly.
The Power of Witness Testimony
Witnesses provide an external perspective of the accident. Their accounts can confirm the details of the incident, support your version of events, and even help identify the at-fault party. Essentially, they help to paint a vivid, objective picture of what occurred, making their testimonies critical in your personal injury claim.
Gathering Witness Statements
In the immediate aftermath of a car accident or similar incident, if you are able to, gather the contact information of any potential witnesses. This could include passersby, other drivers, or even shopkeepers from nearby stores.
Later, these individuals can be contacted by your Sarasota personal injury attorney to provide their account of the incident. However, remember that people's memories can fade over time. Therefore, it's crucial to reach out to potential witnesses as soon as possible.
Preserving Witness Testimony
Preserving witness testimony is a task your personal injury attorney can help with. They may record written statements, or in some cases, arrange for depositions – sworn testimonies taken down in front of a court reporter. These testimonies are preserved and can be used as a part of your evidence in the legal proceedings.
The assistance of an experienced personal injury lawyer is vital in this process. They know the right questions to ask, how to record responses effectively, and how to use this testimony to reinforce your personal injury claim.
Police and Incident Reports: The Foundation of Your Personal Injury Claim
Police and incident reports play an indispensable role in establishing the details of the event that led to your injuries. These official documents can serve as concrete pieces of evidence, providing a neutral account of the circumstances surrounding the incident. Let's understand why these reports are so important and how they can help substantiate your personal injury claim.
Police Reports: Unbiased Accounts
In incidents like car accidents, the police are often the first authorities on the scene. Their role includes assessing the situation, noting down the details of the incident, and creating a police report. This report typically includes information such as the date, time, and location of the accident, the parties involved, any visible injuries, property damages, and in some cases, the officer's opinion on who might be at fault.
This unbiased account can be beneficial to your personal injury claim, as it provides an impartial record of the event from a law enforcement perspective.
Incident Reports: Detailed Evidence
In cases where an accident occurs on a commercial property, such as a store or a workplace, an incident report is usually created by the property owner or manager. This report will document the details of the incident, any injuries suffered, and the conditions that may have contributed to the accident.
Much like a police report, an incident report can provide significant insights that help establish the facts of your case, making it a crucial piece of evidence in your personal injury claim.
Obtaining Police and Incident Reports
In most cases, you are entitled to request a copy of the police or incident report related to your accident. Your experienced personal injury attorney can guide you through the process of obtaining these reports.
Once in hand, these documents can be analyzed and used to substantiate your claim. For instance, if the police report indicates the other driver was at fault in an auto accident, it could support your claim for compensation under Florida law.
Navigating Insurance Companies and Understanding Their Role in Gathering Evidence
Dealing with insurance companies in personal injury claims in Florida can prove to be challenging to navigate. Their role in gathering evidence can significantly impact your personal injury claim. This section explores how to effectively deal with insurance companies, and the part they play in the evidence collection process.
Insurance Companies and Evidence Gathering
Insurance companies, whether it's your own or the at-fault party's, play a central role in the aftermath of an accident. They will initiate an investigation into the accident and start gathering evidence – this could include police reports, medical records, witness statements, photos of the accident scene, and other relevant documentation.
It's important to remember that insurance companies are businesses first. While they have a contractual obligation to honor valid claims, they also have a financial incentive to minimize payouts wherever they can. This can sometimes result in a less-than-thorough investigation or disputes over the validity of claims.
Dealing with Insurance Companies Effectively
Interacting with insurance companies following an accident can be daunting. Here are some pointers on how to navigate these interactions:
Engage an Experienced Personal Injury Attorney – Having legal representation can make all the difference when dealing with insurance companies. Your personal injury attorney will understand the intricacies of the insurance claim process and can ensure that your rights are protected throughout.
Provide Only Necessary Information – While it's important to cooperate with insurance adjusters, you should only provide them with the necessary information about the accident. Avoid giving recorded statements without first consulting your attorney.
Do Not Accept Quick Settlement Offers – It is not uncommon for insurance companies to make quick settlement offers, hoping that victims will accept less than what their claim is worth. Do not accept such offers without first talking to your attorney.
Unveiling the Role of a Sarasota Personal Injury Lawyer in Evidence Collection and Preservation
Navigating a personal injury claim can be a daunting process, particularly when it comes to gathering and preserving evidence. It is a task that requires meticulous attention to detail and an understanding of what is legally pertinent. A Sarasota personal injury lawyer plays an instrumental role in this process, ensuring that all evidence relevant to your claim is collected, documented, and preserved effectively.
The Significance of a Personal Injury Lawyer in Evidence Collection
Engaging an experienced personal injury lawyer early in the claim process is crucial for successful evidence collection. Lawyers are skilled in identifying and acquiring various types of evidence needed to build a robust personal injury claim. Here are a few ways they assist:
Accident Scene Investigation – Personal injury attorneys understand the importance of the accident scene in building a case. They can organize a thorough investigation, collecting physical evidence and capturing different angles of the accident scene that could help demonstrate the incident's circumstances and the parties involved.
Medical Records – Lawyers can guide you through the process of collecting and preserving important medical documents that substantiate your injuries, medical treatment, and expenses. This can include records from your own doctor, emergency room visits, medical bills, and other related documents.
Witness Statements – A lawyer can assist in identifying potential witnesses and gathering their statements. They understand the right questions to ask to extract information that can support your claim.
Expert Testimony – If necessary, an attorney can engage experts such as accident reconstruction specialists or medical professionals who can provide testimony to strengthen your claim.
Preserving Evidence
Preserving evidence is as important as gathering it. An experienced personal injury lawyer knows how to maintain the integrity of collected evidence, ensuring that it remains admissible and impactful in your claim. They can advise on how to store physical evidence, secure digital evidence, and obtain and preserve official reports and documents.
Facing the Insurance Company
A lawyer also becomes your frontline in dealing with insurance companies. They can handle communications, protect you from potentially detrimental tactics employed by insurance adjusters, and negotiate for a fair settlement on your behalf.
Providing Legal Counsel
A Sarasota personal injury attorney does more than just collect and preserve evidence. They provide invaluable legal counsel, helping you understand Florida law, your rights, and the best course of action in your personal injury claim. This guidance is extremely important for ensuring you feel confident and well-represented throughout the legal process.
At The Law Place, our legal team is dedicated to helping accident victims gather and preserve the evidence necessary to build a strong personal injury claim. We offer a free case evaluation, during which we can discuss your situation and outline how we can assist you in pursuing the compensation you deserve.
How to Document and Preserve Evidence for Your Personal Injury Claim in Sarasota FAQ
What information should I include in an accident report?
An accident report should contain as much evidence as possible. This includes the date, time, and location of the accident, the parties involved, descriptions of what happened before, during, and after the accident, and any injuries or property damage. You should also include contact information of any witnesses, photos of the accident scene, and any other relevant information. It's essential to be as detailed and accurate as possible
What kind of evidence is important in a car accident case?
Evidence in a car accident case can vary depending on the specific circumstances of the accident. However, some types of evidence are usually important. These include photographs of the accident scene, damages to vehicles, any visible injuries, traffic and weather conditions at the time of the accident; medical records documenting your injuries and treatment; police and accident reports; witness statements; and any surveillance camera footage that might have captured the accident.
What can I expect during a free case evaluation with a Florida personal injury lawyer?
During a free case evaluation, you can expect the personal injury lawyer to ask you detailed questions about your accident, injuries, and the impact they've had on your life. They will review any evidence you've gathered and give you an initial assessment of your case. This is a great opportunity for you to ask any questions you have about the legal process, the lawyer's experience, and what you can expect moving forward. Remember, this consultation is free and there's no obligation to hire the lawyer.
What if I don't have all the necessary evidence for my personal injury claim?
Even if you don't have all the evidence, you shouldn't dismiss the possibility of a claim. An experienced personal injury attorney can help you gather additional evidence and even use expert witnesses, if necessary, to build a strong case. The key is to act quickly, as evidence can disappear over time. Starting the legal process soon after your accident gives your attorney more time to gather all necessary evidence.
The Law Place: A Steadfast Advocate for Sarasota Personal Injury Claimants
At The Law Place, our goal is to stand by your side as an advocate and guide, ensuring that your personal injury claim is bolstered by strong evidence and legal representation. Our team of experienced personal injury attorneys is dedicated to the meticulous gathering and preserving of all pertinent evidence that can help strengthen your case. From car accidents to workplace injuries, our lawyers have a deep understanding of Florida law and the unique aspects of various personal injury cases.
We firmly believe that everyone deserves fair compensation for their injuries and damages. To achieve this, we adopt a comprehensive approach that not only focuses on gathering and preserving evidence but also involves careful case assessment, strategic planning, and aggressive representation in negotiations or in court, if necessary.
Moreover, we understand that personal injury claims can involve complex emotions and stressful decisions. Therefore, we strive to provide not only comprehensive legal services but also empathetic support that respects your personal journey. We are committed to clear communication, guiding you through each step of the process, and ensuring you understand your options and the status of your case.
The Law Place is ready to help you convert your personal injury claim into successful legal action. Call us today to schedule a free case evaluation. Allow us to take the burden of evidence gathering and preservation off your shoulders, while you focus on your recovery. The first step towards securing your rightful compensation is only a phone call away. Remember, there's no obligation, and you don't pay until we win your case.