Jet skis, also known as personal watercraft, have become a signature staple of Florida's vibrant water sports scene. Sarasota, with its pristine beaches and crystal clear waters, is particularly popular among enthusiasts and tourists looking to experience the thrill of these speedy watercraft. However, alongside the fun and exhilaration comes a high degree of risk, with Florida often leading the nation in the number of jet ski accidents each year.
Despite safety tips being provided by jet ski rental companies, and riders taking what they believe to be proper safety precautions, many jet ski accidents still occur. These accidents, ranging from minor to fatal, can lead to serious injuries such as broken bones, internal injuries, and even debilitating spinal cord injuries. In such cases, it is crucial to seek assistance from a Sarasota jet ski accident lawyer who is familiar with Florida law and has the skill to handle such complex cases.
At The Law Place, we have a team of seasoned accident attorneys, including Sarasota jet ski accident lawyers who have represented numerous victims in jet ski accident claims. We understand the gravity of the situation you are facing and are dedicated to helping you navigate the legal process to recover the compensation you deserve.
We work on a no-win no-fee basis so you have nothing to lose by reaching out. Contact us today for a free consultation.
The Appeal and Risks of Jet Skis
The allure of jet skis lies in their power, agility, and the sheer joy of riding the waves. Many Florida residents and visitors, especially in places like Sarasota, Fort Myers, and South Florida, find jet skis an irresistible part of their beach or vacation experience. In fact, the availability of jet skis from rental companies makes this activity accessible even to those who do not own a personal watercraft.
However, the thrill of jet skiing comes with a significant degree of risk. Jet skis, because of their high speeds and the relatively open environment in which they are operated, can be extremely dangerous. In fact, Florida often has many jet ski accidents each year, some of which are serious or even fatal. Excessive speeds, reckless operation, lack of experience, or failure to observe safety measures can all lead to a serious jet ski accident.
Factors such as adverse weather conditions can also make jet skiing riskier. Furthermore, the waters in Florida are often crowded with other boats and personal watercraft, increasing the likelihood of boat collisions and accidents.
If you or a loved one has been involved in a jet ski accident, it is imperative to consult with a Sarasota jet ski accident lawyer. They can help you understand your legal rights and guide you through the often complex process of filing a personal injury case or dealing with insurance companies. Remember, the aftermath of a jet ski accident can be as turbulent as the accident itself, and you don't have to navigate it alone.
Our team of dedicated attorneys fight and win for Floridians.
Common Causes and Consequences of Jet Ski Accidents
The causes of jet ski accidents are numerous and often interlinked. The Florida Fish and Wildlife Conservation Commission notes that adverse weather conditions, including high winds and rough seas, can make controlling a jet ski extremely challenging, even for experienced riders. These conditions can lead to a jet skier being thrown off the watercraft or losing control and colliding with other personal watercraft or boats.
Moreover, inexperience and failure to properly operate jet skis are significant contributors to many jet ski accidents in Florida. Jet ski rental companies often rent jet skis to tourists and visitors with limited prior experience and training, which can result in accidents. Reckless operation, such as not maintaining a safe distance from other vessels or not following the rules of navigation, and excessive speeds are also common causes of accidents.
The consequences of jet ski accidents can be severe and life-altering. Many jet ski accidents lead to serious injuries, including broken bones and internal injuries. Spinal cord injuries are particularly devastating, as they can result in paralysis or long-term disability. In some tragic cases, a jet ski accident can lead to fatalities, making it a fatal boating accident.
Florida Laws and Regulations Pertaining to Jet Skis
Florida law has specific regulations regarding the operation of jet skis and other personal watercraft to enhance boating safety. These rules are overseen by the Florida Fish and Wildlife Conservation Commission, and they include a requirement that anyone born on or after January 1, 1988, must pass an approved boating safety course and obtain a Boating Safety Education Identification Card to operate a jet ski.
Florida Statutes also stipulate that personal watercraft may not be operated from half an hour after sunset to half an hour before sunrise, even if navigation lights are used. Regulations also include a requirement for every person on a personal watercraft to wear an approved life jacket and for operators to attach the engine cut-off switch lanyard (if equipped by the manufacturer) to his or her person, clothing, or life jacket.
Maritime law, a distinct body of law that governs maritime questions and offenses, can also come into play in jet ski accident cases. This can involve aspects such as gross negligence or reckless operation of a watercraft and can influence the potential for punitive damages in a personal injury case.
Understanding these laws and regulations is crucial when pursuing a jet ski accident claim. A seasoned Sarasota jet ski accident lawyer can help you navigate these laws and use them to build a strong case, potentially increasing your chances of obtaining fair financial compensation.
We're Florida's top litigation team with over 75 years of combined experience
Seeking Compensation After a Jet Ski Accident
After suffering injuries in a jet ski accident, it's crucial to understand the legal process for obtaining compensation through personal injury cases.
Legal Process in Jet Ski Accident Claims
The first step in seeking compensation after a jet ski accident is determining liability, which means identifying who was at fault for the accident. In many cases, this may be another jet skier or boat operator, but it could also be a jet ski rental company if they failed to provide adequate safety instructions or rented out defective equipment.
Proving liability involves gathering and presenting evidence to support your claim. This could include photographs of the accident scene, witness statements, and even expert testimony. The evidence should demonstrate that the defendant acted negligently or recklessly, leading to the accident and your injuries.
Once liability is established, the next step in the process typically involves settlement negotiations with the at-fault party's insurance company. During these negotiations, your Sarasota jet ski accident lawyer will argue for a settlement that adequately covers your losses.
Potential Compensation
Victims of jet ski accidents may be entitled to various types of compensation to cover their losses. This could include:
Medical Treatment Costs – If you've been injured in a jet ski accident, you likely have significant medical bills. Compensation can cover these costs, including emergency room visits, hospital stays, surgeries, medications, physical therapy, and any future medical needs related to the accident.
Lost Wages – If your injuries have caused you to miss work, you can recover compensation for lost wages. If the injuries result in long-term disability, you may also recover compensation for reduced earning capacity.
Punitive Damages – In cases where the at-fault party's actions were particularly egregious or grossly negligent, the court may award punitive damages. These damages are intended to punish the wrongdoer and deter similar behavior in the future.
Remember, each jet ski accident case is unique, and compensation will vary based on the specifics of your case. It's essential to have an experienced Sarasota jet ski accident lawyer on your side to guide you through the process and advocate for your rights.
Non-Economic Damages in Jet Ski Accident Cases
In the aftermath of a jet ski accident, victims may face a variety of physical and emotional challenges. Florida law recognizes these hardships and allows victims to seek compensation for non-economic damages.
Non-economic damages are losses that don't have a direct monetary value but significantly impact a victim's quality of life. These may include pain and suffering, emotional distress, loss of enjoyment of life, and loss of companionship.
Calculating these damages can be challenging, as they are subjective and differ from person to person. However, they are equally as crucial as economic damages. A skilled Sarasota jet ski accident lawyer can help quantify these damages and argue for their inclusion in the compensation package.
At The Law Place, we recognize that the impact of a jet ski accident goes beyond financial losses. Our team works diligently to ensure all damages, including non-economic ones, are considered in your claim. We utilize expert testimony, personal narratives, and other persuasive strategies to substantiate your non-economic damages.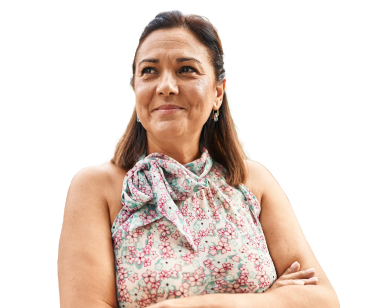 From the initial call to updates on your case status, we are here to get you answers.
Fatal Jet Ski Accidents
In the most tragic circumstances, a jet ski accident can result in a fatality. When such a tragedy occurs, Florida law allows the victim's family members to pursue a wrongful death claim.
A wrongful death claim can seek compensation for both economic and non-economic damages. These can include funeral and burial expenses, lost income and support, loss of companionship, and emotional suffering among the deceased's close relatives.
However, navigating a wrongful death claim can be emotionally draining and legally complex. During such a challenging time, the support and guidance of a compassionate and competent Sarasota jet ski accident lawyer can be invaluable.
The Law Place is committed to representing the interests of those who have lost a loved one in a jet ski accident. We handle these cases with the utmost sensitivity, acknowledging the profound grief and loss our clients are experiencing. While we can't undo the tragedy, we can fight for justice for your loved one and seek the financial security your family needs to navigate the future.
The Importance of Hiring a Sarasota Jet Ski Accident Lawyer
Navigating the legal aftermath of a jet ski accident can be a complex process. It involves negotiating with insurance companies, gathering evidence, and potentially going to court. Having a Sarasota jet ski accident lawyer on your side can significantly help you navigate these complexities.
Benefits of Experienced Legal Assistance
Hiring a lawyer with prior experience handling jet ski accident claims can greatly improve your chances of receiving fair compensation. These attorneys understand the unique factors at play in these cases, including maritime law and specific regulations related to jet skis and other personal watercraft. They can help gather crucial evidence, prove liability, and negotiate effectively with insurance companies to seek the maximum possible compensation for your losses.
The Law Place's Commitment
At The Law Place, we are dedicated to representing victims of jet ski accidents. We understand the severe impact these accidents can have on victims and their families. We bring to bear our extensive knowledge and resources to ensure our clients receive the representation they deserve. With our firm's combined experience and a deep understanding of Florida's laws and regulations, we are well-equipped to handle complex jet ski accident claims.
Sarasota Jet Ski Accident Lawyer FAQ
Are serious boating accidents common in Florida?
Yes, Florida leads the nation in the number of registered vessels and, unfortunately, also has a high number of boating accidents. The Florida Fish and Wildlife Conservation Commission's annual report provides detailed statistics about these incidents.
What is the prevalence of Florida jet ski accidents?
While Florida offers an excellent environment for water sports, it also witnesses a significant number of jet ski accidents annually. Inexperience, high speeds, and negligence often contribute to these incidents.
How severe can fatal boating accidents be?
Fatal boating accidents can result in immense loss, both emotionally and financially. In the case of a wrongful death caused by such an accident, the surviving family members can seek compensation for funeral costs, loss of income, emotional distress, and other related expenses.
What constitutes a serious boating accident?
A serious boating accident is one that results in significant injuries, such as broken bones, spinal cord injuries, traumatic brain injuries, or even death. Such incidents often require extensive medical treatment and rehabilitation, and they may also lead to substantial financial and emotional burdens for the victims and their families.
How can I prevent jet ski accidents?
Preventing jet ski accidents involves taking proper safety precautions, such as wearing a life jacket, completing a boating safety course, adhering to speed limits, and being mindful of weather conditions and other watercraft. Additionally, gaining sufficient experience before operating a jet ski in crowded or open water can be crucial in accident prevention.
What are the common jet ski injuries?
Jet ski injuries can range from minor to severe. Common injuries include broken bones, cuts and lacerations, internal injuries, and head and neck injuries. More serious incidents can result in spinal cord injuries or traumatic brain injuries. If you or a loved one is injured in a jet ski accident, it's crucial to seek immediate medical attention.
Jet Ski Safety and Your Legal Rights
Jet skis offer an exhilarating way to enjoy Florida's beautiful waterways, but they also carry significant risks. It's essential to take all proper safety precautions, such as wearing a life jacket and understanding how to operate the jet ski before venturing out into the water.
However, even when you do everything right, accidents can still happen due to someone else's negligence. In such instances, it's crucial to know your legal rights. You may be entitled to financial compensation for your medical bills, lost wages, pain and suffering, and more.
Remember, you do not have to navigate this complex legal landscape alone. At The Law Place, we offer a free consultation to discuss your case and evaluate your options. Do not hesitate to contact us following a jet ski accident. We're here to help you seek justice and compensation for your losses.