The open roads are filled with all sorts of vehicles, but none are as imposing or potentially dangerous as those belonging to large commercial
trucking companies, like Crete Carrier Corporation. Crete Carrier Corp, known for its vast operations, mixed freight delivery, and subsidiaries such as Hunt Transportation, is a significant player in the trucking industry. As such, accidents involving their semi trucks are not uncommon, and the fallout can be devastating.
These incidents are often complex, entangled in layers of liability, regulations, and corporate maneuvering. Victims of such semi truck accidents are not just facing a reckless driver or adverse road conditions, but they're potentially going up against a corporate Goliath. It's an intimidating prospect, but one that you don't have to face alone.
At The Law Place, we bring our comprehensive legal knowledge, thorough investigative skills, and robust negotiation tactics to your aid. Our team of seasoned truck accident lawyers has a rich history of effectively advocating for victims of truck accidents, navigating the intricate pathways of commercial vehicle accident cases, and securing rightful compensation for our clients. If you or your loved one has been a victim in a Crete Carrier Corporation truck accident, don't hesitate to reach out. Remember, the battle might be tough, but with a Florida personal injury lawyer from The Law Place, you're never alone.
Profile of Crete Carrier Corporation
Crete Carrier Corporation is one of the nation's most recognized trucking companies, boasting a vast fleet of semi-trucks that crisscross highways daily. This umbrella trucking company commands an impressive portfolio of subsidiaries, including Shaffer Trucking, which specialized in temperature-sensitive delivery, and Hunt Transportation, which provides flatbed delivery services.
As a part of the trucking industry's upper echelons, Crete Carrier Corp generated substantial revenue in recent years, with its large commercial trucks transporting mixed freight across the country. In this, the company's dry van division plays a crucial role, handling a significant portion of the company's cargo operations.
Types of Freight and Associated Risks
Crete Carrier Corporation, via its various subdivisions, delivers a wide range of freight. Each type of cargo has associated risks that could lead to an accident involving their commercial vehicles. For instance, the dry van division, while relatively safe due to the enclosed nature of the cargo, can still pose risks if loads are not correctly secured, leading to a shift in weight and possibly a loss of vehicle control.
Furthermore, Hunt Transportation, known for its flatbed delivery services, may face unique hazards. Flatbed trucks are typically used to transport large, heavy items that might not fit in a standard trailer. These loads, if not properly secured, pose a serious threat to both the truck driver and other road users. Incorrect loading, overweight loads, or poorly secured cargo could lead to catastrophic accidents.
Crete Carrier Corporation and its subsidiaries, like any trucking company, must adhere to strict federal and state regulations to ensure their operations' safety. However, when the company, its managers, or truck drivers fail to meet these standards, the consequences can be deadly for innocent passengers in other motor vehicles.
Our team of dedicated attorneys fight and win for Floridians.
Common Causes of Truck Accidents Involving Crete Carrier Corporation
A variety of factors can contribute to truck accidents involving Crete Carrier Corporation's fleet. While each accident is unique, several common causes frequently surface in truck accident cases. These are often linked to driver behavior, the trucking company's practices, and other uncontrollable variables.
Distracted Driving
Among the most common causes of commercial vehicle accidents is distracted driving. Truck drivers may become distracted by various activities, such as using a mobile phone, eating, or adjusting the radio. These distractions can divert attention from the road, leading to dangerous situations and potential semi-truck accidents.
Drowsy Driving
Federal Motor Carrier Safety Administration (FMCSA) explains that truck drivers often work long hours, leading to fatigue and drowsy driving. Despite federal regulations limiting driving hours, some drivers or trucking companies may ignore these rules, putting everyone on the road at risk. A tired driver can easily miss important signs or fail to react quickly to changes in road conditions or traffic.
Aggressive Driving
Aggressive driving behaviors such as speeding, tailgating, or changing lanes without signaling can also contribute to truck accidents. Trucks, particularly large commercial vehicles like those operated by Crete Carrier Corporation, require more time to stop and maneuver. Aggressive driving reduces these response times, often leading to collisions.
Improper Loading
Overloading trucks or not properly securing cargo can cause serious accidents. For instance, an overloaded truck is harder to control and requires more time and distance to stop. Furthermore, improperly secured loads can shift during transit, altering the truck's center of gravity and making it prone to tipping or rolling over.
Other Factors
Several other factors can also contribute to truck accidents. These include other reckless drivers on the road, manufacturing errors in the truck's components, and adverse weather conditions. All these elements can interact and culminate in severe truck accidents.
Implications of Accidents Involving Large Commercial Vehicles
When a large commercial vehicle like those operated by Crete Carrier Corporation is involved in an accident, the consequences can be far-reaching. Due to the massive size and weight of these trucks, accidents often lead to severe injuries and significant property damage. Understanding the implications of such accidents is crucial when pursuing a personal injury claim.
Physical and Medical Consequences
Severe Injuries – The first and most immediate consequence of a truck accident is the physical harm to the people involved. Given the size and weight disparity between a semi truck and a passenger vehicle, occupants of the latter are likely to suffer more severe injuries. These may include traumatic brain injuries, spinal cord injuries, fractures, and in the worst cases, wrongful death.
Medical Expenses – These injuries often require extensive medical treatment, which can lead to substantial medical expenses. This might include emergency care, surgeries, hospitalization, medication, physical therapy, and even long-term care in the case of permanent disabilities.
Financial Implications
Loss of Income – If the injuries suffered in the accident are severe, it might prevent the injured party from returning to work, leading to lost wages or even loss of earning capacity if the injuries are disabling.
Vehicle Replacement and Property Damage – The financial toll of a truck accident extends beyond medical bills. The damage to passenger vehicles involved in accidents with large commercial trucks is often extensive, necessitating costly repairs or replacement.
Emotional Consequences
Pain and Suffering – The physical pain from injuries is often accompanied by significant emotional distress. Accident victims may experience anxiety, depression, post-traumatic stress disorder (PTSD), and other mental health issues following the trauma of a truck accident.
Loss of Enjoyment of Life – Severe injuries can prevent victims from enjoying activities they previously engaged in, negatively impacting their quality of life.
Differences in Car Accident Cases
Truck accident cases, particularly those involving large entities like Crete Carrier Corporation, often differ from regular car accident cases in several ways. For one, multiple parties could be held liable – including the truck driver, the trucking company, trucking company managers, or even the manufacturer of the truck if a faulty component contributed to the accident. Furthermore, trucking companies are required to follow various state and federal regulations, breaches of which can play a significant role in proving fault.
Moreover, the insurance policies in trucking accidents are typically much larger than in car accident cases, given the potential for significant damage. This often means dealing with insurance adjusters who have a lot at stake and will fight harder to deny or diminish claims. Hence, having an experienced truck accident lawyer is crucial to navigate these complexities to fight for proper compensation.
We're Florida's top litigation team with over 75 years of combined experience
Pursuing a Trucking Accident Lawsuit against Crete Carrier Corporation
When it comes to filing a trucking accident lawsuit against a large commercial vehicle company like Crete Carrier Corporation, the process can be daunting. The challenges are multifold, owing to the severity of the damages and the complexities involved in dealing with influential trucking companies.
Identifying Liable Parties – Identifying who can be sued in a truck accident case is a complex process. These parties may include the truck driver, the trucking company, and even the manufacturer of the truck or its parts. In the case of Crete Carrier Corporation, their umbrella trucking company structure could potentially involve multiple parties in the lawsuit.
Gathering Evidence – Building a strong case involves the collection and preservation of evidence. This could include the truck's electronic logbook, the driver's employment and driving records, eyewitness testimonies, expert reports, and even data from the truck's black box. This process becomes more challenging if the trucking company is uncooperative or tries to withhold evidence.
Dealing with Insurance Companies – Trucking companies often have robust insurance coverage, which means dealing with insurance adjusters who are skilled at minimizing the payouts. It is essential to understand the tactics they may use and how to counteract them to secure the compensation you deserve.
The Role of a Good Truck Accident Attorney
Navigating the process of a trucking accident lawsuit is no easy task, which is why having a good truck accident attorney on your side is crucial. They can:
Assist in Gathering Evidence – A skilled attorney can help gather crucial evidence, interview witnesses, and even hire accident reconstruction experts to establish how the truck accident occurred and who is at fault.
Negotiate with Insurance Companies – An experienced truck accident lawyer will deal with insurance companies for you, ensuring you don't get pressured into accepting an unfair settlement.
File and Pursue a Lawsuit – If negotiations fail, your attorney can help file a truck accident lawsuit against Crete Carrier Corporation and represent you in court to seek justice.
The Law Place: Your Partner in Truck Accident Cases
Navigating the complexities of a truck accident case necessitates the guidance of an experienced attorney, and The Law Place is here to be your partner in this challenging journey.
Experience in Handling Truck Accident Cases – The attorneys at The Law Place have an impressive track record of handling semi truck accident cases, including those involving large commercial vehicle companies like Crete Carrier Corporation. Their comprehensive understanding of motor vehicle accidents, laws governing the trucking industry, and the unique complexities involved in truck accident cases positions them to effectively represent your interests.
Commitment to Securing Justice – The team at The Law Place is driven by a deep-seated commitment to seeking justice for truck accident victims. Their objective goes beyond simply winning cases; they strive to secure the maximum compensation possible for their clients to cover medical expenses, lost wages, pain and suffering, and more. They understand the emotional stress that comes after a catastrophic accident and work tirelessly to alleviate the burden on you.
Personalized Approach – Every truck accident case is unique, and The Law Place approaches each one with the peronalized attention it deserves. They diligently investigate the specifics of your case, consider all potential avenues of compensation, and devise a legal strategy to achieve the best possible outcome.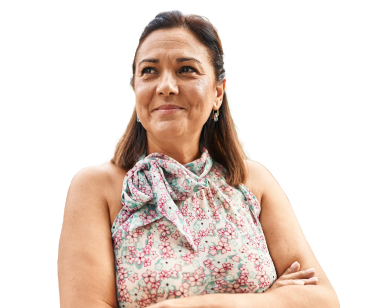 From the initial call to updates on your case status, we are here to get you answers.
Crete Carrier Corporation Truck Accident Lawyer Florida, FAQ
What kind of freight does Crete Carrier Corporation carry, and why does it matter in a truck accident case?
Crete Carrier Corporation delivers mixed freight, including dry van division and flatbed delivery services. The type of freight impacts the weight and balance of the truck, which can influence its maneuverability and braking distance. A shift in freight can cause a rollover, while oversized loads may pose unique hazards to passenger vehicles.
What role does the umbrella structure of Crete Carrier Corporation play in a truck accident lawsuit?
Crete Carrier Corporation includes several subsidiary companies, including Hunt Transportation, and Shaffer Trucking. This umbrella structure can complicate liability in a truck accident case. A seasoned attorney can help unravel these complexities and identify all the responsible parties to ensure you receive proper compensation.
How are truck accidents with a large commercial vehicle different from regular motor vehicle accidents?
Truck accidents often involve more severe injuries and greater property damage due to the size and weight of commercial trucks. Additionally, the process of seeking compensation can be more complex because of the multiple parties potentially involved, from the truck driver to the trucking company and its various insurance carriers.
Can I handle a truck accident claim against Crete Carrier Corporation on my own?
While it's technically possible to get a settlement without a lawyer, it's highly advised to enlist the help of an experienced truck accident attorney. The complexities of truck accident cases and the formidable resources of large trucking companies like Crete Carrier Corporation often require legal knowledge to effectively navigate. A good attorney can help you build a strong case, negotiate with insurance companies, and represent your best interests.
Speak to an Experienced Florida Truck Accident Lawyer Today
Have you been involved in a truck accident with a Crete Carrier Corporation truck? The legal journey you're about to embark on can be complex and challenging. However, you don't have to navigate it alone.
At The Law Place, our experienced truck accident attorneys have a proven track record in handling cases just like yours. We understand the intricacies of the trucking industry and are committed to fighting for the compensation you deserve.
Call us today for a free consultation with one of our Florida truck accident lawyers. Let us be your legal companion on this challenging journey towards justice. Your fight is our fight.