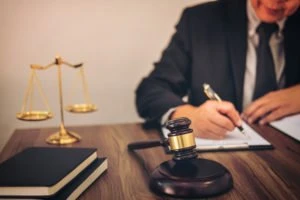 Navigating through a personal injury lawsuit in Florida can be a complex and demanding process. One of the crucial elements of a personal injury case is the deposition. The personal injury deposition is a legal procedure where attorneys from both sides have the opportunity to question involved parties under oath. The testimony provided during a deposition plays an extremely important role in shaping the outcome of the case.
Given the significance of depositions, it's crucial to prepare adequately. Understanding the process, anticipating the questions asked, and knowing how to answer truthfully and effectively can make a difference in your case. Moreover, having a skilled Florida personal injury lawyer by your side can be an invaluable resource during this process. They can help you prepare, guide you through the questioning, and ensure your rights are protected.
In this article, we'll delve into the ins and outs of a personal injury deposition and provide you with some essential tips for preparing for one. Stay with us to learn more about this important phase in your Florida personal injury case.
Are you currently involved in a personal injury case? Reach out to The Law Place to get the support and guidance you need. We work on a no-win no-fee basis and offer a free consultation, so all personal injury victims can have high-quality legal representation, regardless of their financial situation.
Understanding Depositions
A deposition, in the context of a personal injury lawsuit, is a formal question-and-answer session conducted before trial. During a personal injury deposition, you'll be asked questions by the opposing attorney – the defense lawyer representing the other party or the insurance company. Your answers, given under oath in the presence of a court reporter, will be recorded and may be used as evidence in court.
Depositions are a vital part of the discovery process, allowing both parties to gather information about the case. They offer the opposing counsel an opportunity to learn more about you, your version of events, your injuries, and how those injuries have affected your life. Your Florida attorney will have a similar opportunity to question the opposing party.
Unlike a trial where you testify before a judge or a jury, a deposition is less formal. Most depositions happen in a lawyer's office or a similar setting. However, while less formal, the legal requirement to tell the truth under penalty of perjury remains the same as in a court setting. Your testimony during the deposition can have a significant impact on the outcome of your case, making proper preparation a must.
A Florida personal injury attorney can provide you with the necessary legal guidance to navigate through your deposition effectively. They will ensure you understand what to expect and guide you in answering questions truthfully and strategically.
Our team of dedicated attorneys fight and win for Floridians.
Who Will Be Present at the Deposition?
In a typical personal injury deposition, there are usually a few key individuals present. The opposing lawyer, representing the other party or their insurance company, will be there to ask you questions. These questions are designed to gather information and sometimes to test the strength and consistency of your claim.
Your personal injury attorney will be by your side to help guide you through the questioning process. Their role is to protect your interests, object to improper questions, and provide clarification if needed. Remember, though, it is not a courtroom setting; objections in depositions are typically limited to form objections, meaning objections to the way a question is phrased or is being asked.
A court reporter is also present to transcribe the entire deposition, ensuring there's a written record of everything said. Sometimes, especially in complex cases, a videographer may be there to record visual and audio elements of the deposition.
The Role of Your Florida Personal Injury Attorney
Having a Florida personal injury attorney from The Law Place on your side during a deposition can be invaluable. They are there to provide guidance, ensure you understand the questions asked, and help you maintain focus on what is relevant to your claim.
Your attorney's role extends beyond just the deposition room. They can help you prepare for the deposition, discussing potential questions and coaching you on how to answer them. Remember, it is extremely important to answer questions truthfully, but you also need to be cautious not to volunteer information that hasn't been specifically asked for. Your attorney can provide advice on maintaining this balance.
Understanding the legal landscape surrounding a personal injury case in Florida is crucial during a deposition. Your attorney will be well-versed in Florida law, providing insights and recommendations to strengthen your claim. They can help you decipher the legal jargon, explain the deposition process, and make sure your rights are protected throughout. The law is often complex and nuanced, but with your attorney's guidance, you can navigate the deposition confidently.
We're Florida's top litigation team with over 75 years of combined experience
What to Expect During the Deposition
A personal injury deposition is a part of the discovery process in a personal injury lawsuit where the opposing attorney can ask questions related to your case. The discovery phase is one of the most critical steps in a personal injury lawsuit here the defense lawyer seeks information to understand your version of events, assess your credibility, and gather evidence that could potentially be used against you in court.
The process begins with the court reporter administering an oath, reminding you of your obligation to tell the truth throughout the deposition. Your Florida personal injury attorney will be by your side to help you navigate the questions.
The types of questions asked during a deposition are generally wide-ranging but relate to three main categories:
Background Information – The opposing attorney will likely begin by asking questions about your background. This might include your name, address, employment history, and any past accidents or injuries you have had.
The Accident – This part of the deposition focuses on the specific accident that led to your personal injury claim. You may be asked questions about the day of the accident, the conditions, how the accident occurred, who was involved, and any witnesses.
Injuries and Medical Treatment – The defense attorney will likely ask detailed questions about the injuries you suffered, the medical treatment you have received, and how your injuries have affected your daily life. You should expect to discuss your medical records, doctors' appointments, and any ongoing treatment or future medical expenses related to your injuries.
Remember, your duty during the deposition is to answer each specific question truthfully. Listen carefully to each question, take a moment to gather your thoughts, and answer only what is asked. Don't volunteer information that isn't specifically requested. If you don't understand a question, it's perfectly fine to ask for clarification. Your attorney will be there to provide legal help and advice throughout this process.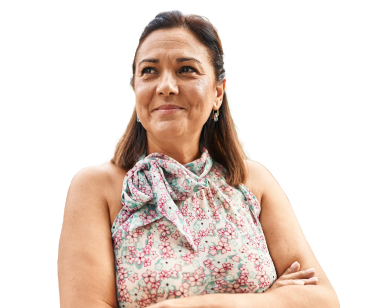 From the initial call to updates on your case status, we are here to get you answers.
Preparing for Your Deposition
Being well-prepared for your deposition is crucial for presenting a strong case and navigating the questioning with confidence. Here are some key aspects to consider when preparing for your personal injury deposition:
Review Your Case – Spend time with your Florida personal injury attorney to discuss the specifics of your case. Review all significant events and facts, and make sure you have a clear understanding of your claim and defense.
Understand Your Medical Records – Given that a part of your deposition will be centered on your injuries and medical treatment, it's extremely important to be familiar with your medical records. Understanding your medical history, the injuries from the accident, the treatments you've received, and any prognosis or future treatments your doctor recommends will help you answer questions confidently and accurately.
Revisit the Accident Scene – If possible, it might be helpful to revisit the accident scene to refresh your memory about the incident. Try to remember the specifics of the event, such as the weather, road conditions, visibility, etc. This could help you provide a detailed and accurate description during your deposition.
Discuss Potential Questions – Your attorney can help prepare you by discussing potential questions you may be asked. This includes questions about your background, the accident, your injuries, and your recovery process.
Review Key Documents – Go over all crucial documents related to your case, including the police report, medical bills, witness statements, etc. Familiarity with these documents can help you provide consistent and precise answers.
Remember, the key to a successful deposition is to answer truthfully and accurately. Never speculate or guess an answer, and always ask for clarification if you're unsure about a question.
Tips for Answering Questions
The deposition process may seem daunting, especially when faced with an opposing attorney who may pose challenging questions. However, there are some key strategies to keep in mind that can help you answer effectively:
Be Truthful – The most important rule in a deposition is to always tell the truth. As a witness, you are under oath, which means you're legally obligated to answer all questions truthfully. Giving inaccurate or false information can severely harm your personal injury case and can have legal consequences.
Listen Carefully – Listen to each question carefully before you answer. Make sure you understand the question asked fully and provide a concise response directly related to that question. Avoid offering extraneous information.
Stay Calm and Collected – It's essential to remain calm and composed during the deposition, even if the questioning becomes challenging. Remember that the opposing attorney's job is to probe and potentially provoke you. Try to stay poised and don't let their tactics rattle you.
Don't Volunteer Information – While it's important to answer questions truthfully, it's also crucial not to volunteer information that wasn't asked. Keep your answers focused and succinct. If the opposing lawyer wants more information, let them ask for it.
Take Your Time – You have the right to take your time when answering questions. It's perfectly acceptable to pause and think about your response before speaking.
Handling Objections and Clarification Requests
During your deposition, it's quite common for attorneys to make objections. One of the most common objections you might hear is a "form objection." This type of objection means that the opposing attorney believes the question asked is poorly formed, confusing, or inappropriate in some other way. In such instances, remain quiet and let your attorney respond to the objection.
Remember, you do not need to answer a question while an objection is being resolved. Once the attorneys finish addressing the issue, your attorney will let you know whether to answer the question or not.
If you don't understand a specific question or if the question is ambiguous, you have the right to seek clarification. Instead of guessing what the opposing attorney means, it's best to say, "I don't understand the question, could you please clarify?" This ensures that you're providing the most accurate and truthful testimony possible.
Preparation, patience, and composure are critical in successfully navigating your personal injury deposition in Florida. Your attorney will be your guide through this process, providing valuable advice and support. Always remember, your testimony can significantly impact the outcome of your personal injury case.
After the Deposition: What Happens Next
Once the deposition concludes, you may feel a sense of relief, but remember that your personal injury case is still ongoing. After the deposition, the court reporter will transcribe all the questions and answers into a written document known as the deposition transcript. Both sides will receive a copy of this transcript.
Your Florida personal injury attorney will carefully review the transcript to identify any strengths, weaknesses, inconsistencies, or new information that may have surfaced during the deposition. They will use this information to further refine their strategy for your personal injury case.
The deposition can have a significant impact on the progression of your personal injury case. The testimony given can influence settlement negotiations, and in some situations, the case's final outcome. It's important to note that while many personal injury cases settle after the deposition, some cases may proceed to trial. If your case goes to trial, the deposition transcript may be used as evidence, and you may be asked to testify in court.
Preparing For a Personal Injury Deposition in Florida FAQ
How should I dress for my deposition?
Appearances matter in a deposition. Dress professionally, as if you are attending a job interview or a business meeting. Comfortable yet respectful attire can contribute to a positive impression.
Should I guess the answer to a question if I'm not sure?
No, never guess an answer. If you don't know the answer to a question or cannot remember, it's perfectly okay to say so. It's important to only answer with information you're certain about.
What happens if I mistakenly provide incorrect information?
If you realize that you've made a mistake in your deposition, it's important to correct the error as soon as possible. Inform your attorney immediately, who can then make the necessary corrections or clarifications during the deposition or in a later legal filing.
I'm nervous about my deposition. How can the team at The Law Place help?
Depositions can be intimidating, but the team at The Law Place is equipped to help ease your concerns. Our team-based approach ensures that you have multiple legal minds working on your case, maximizing the support and guidance you receive. Additionally, with our AVVO 10.0 rating, you can trust that our firm is recognized for its high ethical standards and professional conduct.
If the question asked isn't clear to me, what should I do?
Do not answer a question unless you clearly understand it. If you need clarification, it's completely acceptable to ask the attorney to rephrase or repeat the question. Your task is to "finish answering" accurately, and for that, comprehending the question is key.
How long will the deposition take?
The duration of a deposition varies depending on the complexity of the case and the number of witnesses involved. It could take a few hours or potentially span multiple days. The attorneys at The Law Place will help you prepare accordingly.
How does The Law Place support clients during the deposition process?
The attorneys at The Law Place guide you through each step of the deposition process. We will prepare you by reviewing potential questions, advising on best practices for responses, and providing ongoing support throughout the process. Our aim is to ensure you feel confident and well-equipped when the day of your deposition arrives.
Stepping Into the Deposition Room with Confidence
Navigating a personal injury deposition in Florida can seem like a daunting process, but with proper preparation and a clear understanding of what to expect, you can step into the deposition room with confidence. Remember, the deposition is a crucial part of your personal injury case, and the testimony you provide can significantly influence the case's outcome.
It's essential to have legal help that you can trust by your side. A Florida personal injury attorney can guide you through the deposition process, ensuring that you are well-prepared and equipped to handle the questions posed by the opposing counsel. They will be your advocate, providing advice, support, and reassurance every step of the way.
If you're facing a personal injury deposition in Florida, don't navigate this process alone. Reach out for legal assistance to ensure you're fully prepared to advocate for your rights effectively. Your road to recovery starts with taking the right steps in your personal injury case. Take that step with confidence and legal support by your side.