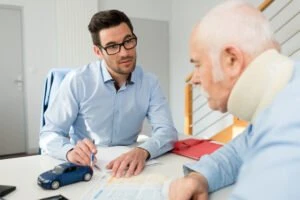 When faced with the aftermath of an accident in Sarasota, FL, navigating the complexities of personal injury law and the claims process can be daunting. You're dealing with physical pain, emotional distress, and financial burdens from medical bills and lost wages. Amid this turmoil, one of the most crucial decisions you'll need to make is choosing the right personal injury lawyer to represent your interests and fight for fair compensation.
The role of a personal injury lawyer goes beyond just legal representation. These attorneys are skilled advocates, adept at negotiation, knowledgeable about Florida law, and committed to achieving justice for victims of accidents. From motor vehicle accidents and medical negligence to wrongful death cases and workplace injuries, an experienced personal injury lawyer brings to the table profound understanding and tenacity in navigating these varying situations.
Choosing the right lawyer can significantly impact the outcome of your personal injury case. The attorney you choose will be your voice, fighting against insurance companies and at-fault parties who often prioritize their interests over those of accident victims. The right Sarasota personal injury lawyer can also offer you support, ensure your rights are protected, and work diligently to secure the maximum compensation for your damages.
The purpose of this article is to guide you through the process of choosing the right personal injury lawyer in Sarasota. It's not merely about hiring a legal representative; it's about finding an advocate who will stand by your side throughout this difficult journey.
What to Consider When Choosing a Personal Injury Lawyer
Choosing the right Sarasota personal injury lawyer can seem like a daunting task, particularly when dealing with the emotional and physical turmoil following an accident. Yet, your choice of attorney can significantly impact the outcome of your case. Here are some factors you should consider when selecting the best attorney for your situation:
Experience
The field of personal injury law is vast, encompassing areas such as car accidents, premises liability medical malpractice, workplace injuries, and more. Therefore, the attorney's experience in personal injury law and experience with cases similar to yours is critical.
An experienced personal injury attorney will understand the intricacies of Florida law, be familiar with the tactics insurance companies use, and know how to effectively negotiate for a fair settlement. Their past case results can provide insight into their ability to handle your case effectively. Remember, a successful personal injury claim involves more than just proving someone else's negligence; it requires deep knowledge of various legal processes, insurance claims, and medical considerations.
Reputation
A lawyer's reputation in the community and among peers can be a reliable indicator of their experience and efficacy. You can look at independent review sites such as AVVO, ask for referrals, and check their standing with the local bar association. A reputable Sarasota personal injury attorney will not only have a track record of successful case outcomes but will also be known for their ethical practice and commitment to client service.
Communication
The attorney-client relationship is built on open and honest communication. Your lawyer should be someone you feel comfortable talking to, someone who listens to your concerns, explains complex legal jargon in a manner you understand, and keeps you informed about the progress of your case. Good communication helps build trust, which is vital in any attorney-client relationship.
Contingency Fee Basis
Most personal injury lawyers in Sarasota, FL, operate on a contingency fee basis. This means they only get paid if they secure compensation for you. This arrangement can be beneficial as it provides you with legal representation without any upfront cost, reducing your financial burden. However, it's crucial to understand the specifics of this fee arrangement, such as what percentage the attorney takes and whether any other costs will be deducted from your settlement.
Location
While personal injury law is often state-specific, local nuances can also play a significant role. A local lawyer in Sarasota will be familiar with the local court system, judges, and other attorneys in the area. They'll also know about specific state laws and how they are applied in Sarasota County. This familiarity can prove advantageous in your case.
When looking for a personal injury lawyer, your focus should be on finding someone who possesses the right combination of experience, reputation, communication skills, and local knowledge. At the same time, they should be someone who prioritizes your best interests, understands your specific needs, and is committed to fighting for the justice you deserve.
Our team of dedicated attorneys fight and win for Floridians.
Researching Potential Personal Injury Lawyers
Before hiring a personal injury attorney, it's important to conduct thorough research to ensure they are a good fit for your specific case and requirements. Here's a step-by-step guide on what to consider and how to go about it:
Online Research
Visit the websites of law firms in Sarasota, FL, to learn more about their practice areas, attorneys, and experience. Many law firms also provide information about their successes, including verdicts and settlements, which can give you a sense of their track record.
Track Record
While every personal injury case is unique, a lawyer's track record can still offer important insight. Look for a lawyer who consistently secures favorable verdicts or settlements in personal injury cases. They should have a proven history of standing up to insurance companies and successfully arguing for their clients' rights. You want a lawyer who can handle the complexities of personal injury cases and knows how to maximize the compensation you receive.
Client Reviews and Testimonials
Client testimonials and online reviews can be invaluable in providing a sense of a lawyer's reputation and the quality of their client service. Look for personal injury attorneys who receive positive feedback for their professionalism, communication, and results. Keep in mind, though, that every case is different, and past success does not guarantee future outcomes.
Free Consultation
Most personal injury lawyers offer a free consultation, which gives you the opportunity to discuss your case and ask questions. Utilize this time to evaluate the lawyer's approach and see if you feel comfortable with them. Some questions to ask might include: How many cases similar to mine have you handled? What were the outcomes? Who will be handling my case? How are your fees structured? What is your assessment of my case? The answers to these questions can provide insights into the lawyer's experience, case management, and approach to client service.
Assessment of the Attorney
After the consultation, assess your feelings about the lawyer. Were they attentive and patient, or did they rush the meeting? Were they transparent about their fees and the process, or were they evasive? Did they make promises that seem too good to be true? Trust your instincts. If something doesn't feel right, it might be best to continue your search.
By taking the time to conduct this research, you can find a Sarasota personal injury lawyer who not only has the legal skills and experience needed but also aligns with your expectations for communication and client service. Remember, you're not just hiring someone to represent you; you're establishing a relationship that could last for months or even years, so it's essential to choose a lawyer who you trust and feel comfortable with.
Questions to Ask a Potential Personal Injury Lawyer
An initial consultation is your opportunity to evaluate a potential personal injury lawyer. It is important to come prepared with a list of essential questions that can help you understand the attorney's competence, experience, and approach to handling cases similar to yours. Here's what you should ask and why:
What's your experience handling personal injury cases similar to mine?
This question will reveal whether the lawyer has specific experience with your type of case. Be it car accidents, medical malpractice, or dog bites, each personal injury case has its unique intricacies that a seasoned lawyer should understand. Their answer will help you assess their experience in the relevant area of personal injury law.
Who will be handling my case?
Some law firms may delegate work to junior lawyers or paralegals. It's essential to know who will be your primary contact and who will be working on your case. Understanding this can impact the level of service you receive and the experience of the person managing your case.
How are your fees structured?
Most personal injury lawyers work on a contingency fee basis, meaning they only get paid if they win your case. Understanding this fee structure upfront can help avoid confusion and conflict later on.
What is your assessment of my case?
An experienced Sarasota personal injury lawyer should be able to provide a preliminary assessment of your case, including potential challenges, the approximate timeline, and possible outcomes.
How will you communicate with me?
Communication is crucial in a personal injury case. You want an attorney who will keep you updated on the progress of your case and be available to answer your questions.
Can you provide references?
A reputable lawyer should be willing to provide references from previous clients. Speaking with these clients can give you a sense of the lawyer's style, competence, and how they treat their clients.
What's your approach to settling versus going to trial?
Some lawyers prefer to settle cases quickly, while others are more willing to take cases to trial if it's in the client's best interest. Knowing their approach can help set expectations for your case.
The answers to these questions will help you gauge the lawyer's competence, communication style, commitment, and whether they are the right fit for you. Trust your instincts and take the time to find an attorney who will fight for your best interests.
We're Florida's top litigation team with over 75 years of combined experience
Why Choose The Law Place?
Selecting a legal representative is a decision that can significantly impact the outcome of your case. At The Law Place, we pride ourselves on a few key distinctions that set us apart from the rest.
Highest Possible Avvo Rating: Many of our attorneys boast the highest possible AVVO rating of 10.0, a comprehensive score calculated based on years in service, client reviews, legal associations, and more. This is a testament to the level of professionalism and dedication we bring to each case.
Team-Based Approach: Our approach is unique in that it combines the collective knowledge of our attorneys to devise the most robust defense strategy for your case. Although one attorney will be assigned to your case as your advocate and primary point of contact, you will benefit from the combined experience and expertise of our entire team.
Strategic Decision-Making: Our extensive experience enables us to strategically decide whether to settle or go to trial to ensure maximum compensation for our clients. Insurance adjusters are well aware that we are prepared and willing to go to trial, a factor that often strengthens our negotiating position and helps us secure the best possible outcomes for our clients.
Former Prosecutor on Our Team: One of our notable team members is David Haenel, a former prosecutor. His inside perspective on how the other side thinks and operates can provide a significant advantage in preparing a strong defense strategy.
75 Years of Combined Experience: Our team has a collective experience of over 75 years, a factor that has contributed to our reputation as a renowned law firm throughout Florida.
Contingency Fee Basis: Financial strain should not be a barrier to obtaining high-quality legal representation. At The Law Place, we operate on a contingency fee basis, meaning you don't pay unless we win.
Free Consultation: We believe in empowering our clients to make informed decisions. That's why we offer a free consultation to discuss your case, answer your questions, and outline how we can support you.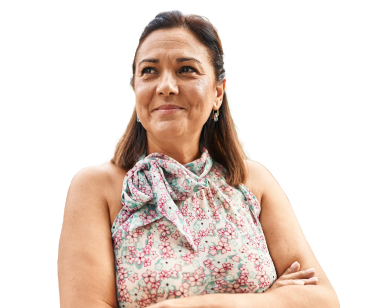 From the initial call to updates on your case status, we are here to get you answers.
How to Choose the Right Personal Injury Lawyer in Sarasota, FAQ
How long does it typically take for a personal injury case to settle?
The timeline of a personal injury case can vary widely depending on the specifics of the case. Simple cases may settle within a few months, while complex cases with substantial damages can take a year or more to reach a resolution. At The Law Place in Sarasota, FL, we strive to resolve cases efficiently while also taking the time necessary to seek the full compensation our clients deserve.
Will my case go to trial?
While most personal injury cases settle out of court, some do proceed to trial. The decision often depends on the willingness of the at-fault party's insurance company to offer a fair settlement. If they refuse to do so, going to trial might be the best option. Our experienced attorneys at The Law Place are prepared to go to court if necessary to secure a fair outcome for you.
How much will hiring a personal injury lawyer cost me upfront?
At The Law Place, we operate on a contingency fee basis, which means you pay nothing upfront. Our fees are contingent upon us winning your case. We take a percentage of the settlement or award, as regulated by the Florida Bar Association. This means you don't pay unless we win your case.
What is the value of my personal injury case?
The value of a personal injury case depends on several factors, including the severity of your injuries, the extent of your medical bills, lost wages, and non-economic losses like pain and suffering. Our attorneys will work diligently to calculate the full extent of your damages to seek the maximum compensation you are entitled to.
Your Journey to Justice Begins with the Right Personal Injury Lawyer
Choosing the right personal injury lawyer in Sarasota is not just about winning your personal injury lawsuit, it's about achieving justice and securing the fair compensation that you rightfully deserve. The process may seem daunting, but with careful consideration, research, and by asking the right questions, you can find an experienced attorney who will passionately advocate for your rights.
At The Law Place, we are dedicated to providing the highest standard of service to our clients. Our experienced attorneys work diligently to navigate the complexities of Florida personal injury law, ensuring your claim is handled efficiently and effectively. With our team of Sarasota personal injury lawyers by your side, you can focus on what's truly important—your recovery.
Remember, time is of the essence in any personal injury claim. If you've been injured due to someone else's negligence in Sarasota, don't delay. Reach out to The Law Place today and start your journey towards justice.