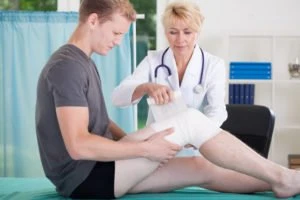 Experiencing a personal injury accident can be a life-altering event, significantly impacting your health, lifestyle, and particularly your finances. Beyond the medical expenses and property damage, an accident can prevent you from working and earning income – a loss that is as tangible and recoverable as any other in a personal injury claim in Florida.
One often overlooked aspect of a personal injury case is the calculation of lost wages. Lost wages refer to the income an injured person could have earned had they not been sidelined by the accident. However, lost income in personal injury cases is not limited to mere wages – it extends to lost earning capacity and lost compensation, thereby covering the entire spectrum of an individual's potential earnings.
In this article, we'll delve into the details of these different types of lost income, discuss their significance, and outline the process for accurately calculating them in a personal injury claim. This information is crucial for any accident victim, and with the guidance of a skilled personal injury attorney, like those at The Law Place, you can make sure you're not leaving any deserved money on the table.
Types of Lost Income in Personal Injury Cases
In the realm of personal injury cases, lost income encompasses a wider spectrum of potential earnings that an injured person could miss out on due to an accident. It's not just about the paychecks you missed while recovering; it includes additional forms of earnings you could have otherwise secured. These are classified primarily as lost wages, lost earning capacity, and lost compensation.
Lost Wages: The most straightforward form of lost income, lost wages, refers to the money you would have earned from your job during the period of your recovery. For instance, if a car accident caused you to miss two months of work while healing, your lost wages would be the sum of your regular paychecks for those two months. This calculation can involve overtime pay, especially for individuals who regularly work beyond standard weekday work hours.
Lost Earning Capacity: This term refers to the reduction in your ability to earn due to your injuries. For example, if an accident resulted in a severe back injury that prevented a construction worker from returning to their same job, their lost earning capacity would be the difference between what they would have earned in their former role and what they can now earn in a less strenuous role. This aspect is particularly significant for self-employed individuals or independent contractors whose income directly depends on their ability to perform their work.
Lost Compensation: Besides wages, many individuals also earn additional compensation from their jobs in the form of fringe benefits. These may include health insurance, retirement contributions, bonuses, and more. When an injury prevents you from working, you're not just losing your wages but also these extra benefits.
Understanding these types of lost income is critical to ensure a comprehensive personal injury claim, and real-life examples serve to highlight the significant potential impact these losses can have on an injured person's financial stability. A Florida personal injury lawyer can guide you through the process of documenting and calculating these losses accurately.
Our team of dedicated attorneys fight and win for Floridians.
How to Calculate Lost Wages
When filing a personal injury claim, accurately calculating your lost wages is crucial. The process can be straightforward for salaried or hourly workers but a bit more complex for self-employed individuals or independent contractors. Regardless of your employment status, you will need documentation to back up your claims.
Hourly Workers
If you're paid an hourly wage, start by determining your daily wage (hourly rate times the number of hours you work in a day). Multiply this by the number of days you missed work due to the injury. If you regularly work overtime, this should also be factored into the calculation.
Salaried Employees
For individuals earning a yearly salary, the calculation is slightly different. Divide your annual salary by the total number of workdays in a year to determine your daily wage. Multiply this by the number of days you missed work because of your injury.
Self-Employed Individuals and Independent Contractors
Calculating lost wages can be more complex for this group. As a general rule, you will need to determine your lost income based on your past earnings. Bank statements, income tax returns, and other business records can help paint a picture of your usual income. Calculate your average daily income and multiply it by the number of days you were unable to work due to your injury.
To back up your claims for lost wages, you will need to gather several pieces of documentation, including:
Pay Stubs: These can show your hourly wage or annual salary, along with any overtime pay you typically earn.
Income Tax Returns: These documents are particularly crucial for self-employed individuals or independent contractors, as they provide a clear record of your annual earnings.
Bank Statements: These can support your claim by showing regular income deposits.
Letter from Employer: A letter from your employer can confirm your employment, your income, and the number of hours you typically work.
Medical Records: These can validate the length of your recovery period.
If you encounter any complexities during this process, like accounting for a career trajectory or considering the income of other workers in similar roles, it can be beneficial to seek legal help from a Florida personal injury attorney. An experienced lawyer can ensure all aspects are considered and your lost wages are accurately calculated for your personal injury claim.
The Role of a Personal Injury Attorney in Recovering Lost Wages
While it is possible to calculate and claim lost wages on your own, navigating through the intricate process can be daunting. The assistance of an experienced personal injury attorney can be crucial in recovering lost wages following a personal injury accident.
Establishing Evidence of Lost Wages
Collecting, interpreting, and presenting the necessary documentation for proving lost income can be a complex process, particularly for the self-employed or those with variable incomes. Knowing how to document and preserve evidence for your personal injury claim in Florida can help protect your righ to fair compensation. A skilled personal injury attorney will know precisely what evidence is needed, how to interpret it, and how to present it convincingly to prove the full extent of your lost wages.
Negotiating with Insurance Companies
Insurance companies often strive to minimize payout amounts, and this includes compensation for lost wages. A personal injury attorney can negotiate assertively and knowledgeably with the insurance company on your behalf, ensuring that all aspects of your lost income are adequately accounted for and compensated.
Understanding Florida Law
Every state has its laws and regulations concerning personal injury claims, including how lost wages are calculated and compensated. An attorney with experience in Florida law can guide you through the specific requirements and help ensure that your claim adheres to all legal expectations. They can also keep you informed about your rights and the legal remedies available to you.
By working with a personal injury attorney, you can better position yourself to recover the full amount of your lost wages. The legal team at The Law Place is experienced in handling such claims and can provide invaluable support during this challenging time. Their knowledge of Florida law and extensive experience dealing with insurance companies can give you the peace of mind that your claim is in capable hands.
We're Florida's top litigation team with over 75 years of combined experience
Other Types of Compensatory Damages
In addition to lost wages, there are several other types of compensatory damages that you may be entitled to in a personal injury claim in Florida.
Medical Expenses
This encompasses the cost of immediate medical care following the accident, as well as ongoing treatments, therapies, surgeries, and any future medical costs related to your injuries. It can also include medical aids, prescription drugs, and any modifications needed in your home due to your injuries.
Pain and Suffering
Pain and suffering damages include compensation for the physical pain and emotional distress you have experienced as a result of the accident. This can be more challenging to quantify than economic damages like lost wages, as it involves a subjective assessment of your mental and emotional suffering.
Loss of Consortium
If the injury has affected your relationship with your spouse, you may be able to claim for loss of consortium. This refers to the loss of companionship, sexual relations, affection, and comfort that the spouse of the injured person experiences as a result of the accident.
Loss of Enjoyment of Life
If your injuries prevent you from enjoying activities that you once participated in, you may be entitled to compensation for loss of enjoyment of life. This could cover hobbies, recreation, and other activities that contributed to your quality of life before the accident occurred.
Property Damage
If your property, such as your vehicle, was damaged in the accident, you could claim for the repair costs. If the property was totaled, you might be compensated for its replacement value.
Future Earning Capacity
If your injuries are severe and you are unable to return to work or to the same job, you may claim compensation for the impact on your future earning capacity. This can be complex to calculate and typically requires expert testimony regarding your career trajectory, skills, age, and other factors.
By working with an experienced personal injury attorney, you can ensure that all possible avenues of compensation are explored and that you receive the full compensation you deserve. The team at The Law Place in Florida is well-versed in the complexities of Florida law and can work diligently to seek the maximum possible compensation for your injuries.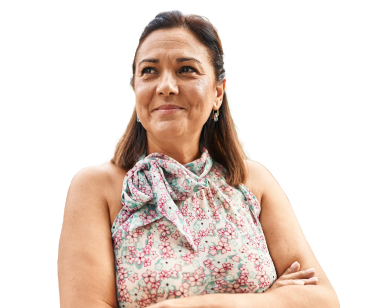 From the initial call to updates on your case status, we are here to get you answers.
Frequently Asked Questions
How are lost wages calculated for salaried employees?
Lost wages for salaried employees are typically calculated by dividing the annual salary by the number of workdays in a year to get a daily wage. The daily wage is then multiplied by the number of days missed due to the injury.
Can I claim lost wages if I am self-employed?
Yes, you can claim lost wages if you're self-employed. However, it might be a bit more complex. Typically, you'll need to provide proof of your income prior to the accident through documents like bank statements, invoices, or tax returns.
What if I cannot return to the same job due to my injuries?
If your injuries prevent you from returning to your previous job, you may be entitled to recover for loss of earning capacity. This considers the difference in wages you would have earned in your previous job versus what you're able to earn now.
Can I claim for overtime pay in lost wages?
Generally, you can claim for lost overtime pay if you can prove that it was a regular part of your earnings before the accident. Pay stubs showing a history of overtime can help in proving this.
What documents do I need to prove lost wages?
To prove lost wages, you typically need documentation from your employer detailing your regular wages, the work hours you missed, and any lost benefits. For self-employed individuals, business records, tax returns, and other financial statements are crucial.
What if the insurance company disputes my lost wages claim?
If the insurance company disputes your claim, a personal injury attorney can help. They can assist in negotiating with the insurance company and can provide the necessary legal representation if your claim goes to court.
Are lost wages covered under Florida's No-Fault insurance?
Yes, Florida's Personal Injury Protection (PIP) in Florida covers 60% of lost wages up to the policy limit. However, severe injuries may qualify for additional compensation beyond PIP coverage.
Can I recover lost wages if I used sick leave or vacation time for my injuries?
Yes, if you used sick leave or vacation time due to your injuries, you can claim these as lost wages. You would not have had to use these if not for the accident, so they can be included in your claim.
Restoring the Balance: Reclaiming Your Lost Wages
Dealing with the aftermath of a personal injury incident is not just about healing physically, but also about regaining financial stability. Calculating and claiming lost wages, be it from an hourly job, salaried position, or self-employment, is a crucial part of this recovery process.
Understanding the intricate aspects of lost wages, lost earning capacity, and other forms of lost income may seem overwhelming, especially when you are trying to focus on your health and recuperation. That's where legal help becomes invaluable. A seasoned personal injury attorney can simplify the process, guide you through the complexities of Florida law, and help ensure that you're adequately compensated for your lost income.
At The Law Place, we understand the challenges that injured individuals face, and we're committed to helping our clients regain what they've lost due to an accident. Remember, you don't have to navigate these troubled waters alone. Our experienced team is just a phone call away.