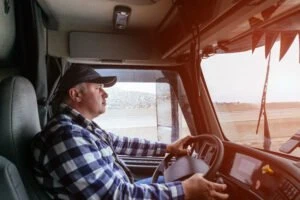 In Florida, people convicted of Driving Under the Influence (DUI) will face severe penalties. It is not uncommon for offenders to have their licenses suspended, have to pay hefty fines, and have to serve jail time. These penalties are devastating and can alter the lives of people forever. For a commercial driver, however, these penalties can be career-ending. A convicted commercial truck driver can lose their commercial driver's license (CDL).
If you have been arrested for DUI and hold a commercial license, you need to contact a reputable law firm today. At The Law Place, our team of attorneys can work to get your charges dismissed or reduced. We can fight to protect your driving privileges. Our attorneys have helped countless clients retain their commercial driver's licenses and they can help you too. The sooner you get in contact with us, the better.
To organize your free initial consultation with a legal team member, call us today at (941)-444-4444.
What Is Driving Under the Influence?
Driving Under the Influence (DUI) is a major traffic violation in Town 'n' Country, Florida, that is punished harshly. Drivers can be charged with DUI if they are caught operating their motor vehicle with their blood alcohol content (BAC) over the limit or if their normal faculties are impaired by intoxication. Most drivers in Florida will experience a DUI arrest if their BAC is at or above .08%. However, the law is harsher with CDL drivers. A commercial motor vehicle driver will be arrested for DUI if their BAC is at or above .04%.
Many drivers are unaware that prescription medication and over-the-counter medication have the potential to take their BACs over the legal limit. At The Law Place, we understand that mistakes happen. Our DUI attorneys can build you a solid defense case.
No DUI charge should be taken lightly. Some commercial drivers in Florida have their licenses revoked permanently. A moment of lapsed judgment should not change your life forever.
What Is a Commercial Driver's License?
In Florida, the law requires all people who operate commercial vehicles to obtain commercial driver's licenses (CDL). These licenses come in several different classes and are outlined under Florida Statutes 322.54.
There are some exceptions to the law. For example, people are not required to obtain one of these licenses if they operate machinery, such as tractors. A license is also not required if a person is driving on a military track and off the streets and highways.
The easiest way for a CDL holder to lose their license is by committing a serious traffic violation, such as DUI. Achieving one of these licenses is not an easy task. There is no guarantee that a person will receive one after applying for one. The more offenses a person has on their driving record, the less likely they are to obtain a commercial license.
Commercial Motor Vehicles in Florida
To drive a commercial motor vehicle, a person is required to have a commercial driver's license (CDL). The law, Florida Statute 322.01(8), defines a "commercial vehicle" as any motor vehicle driven on the streets or highways that:
Has a weight of 26,001 pounds or more.
Can transport 15 or more people, including the driver.
Hauls hazardous materials and is placarded.
DUI Penalties for CDL Holders
The penalties that a driver can face following their DUI conviction will likely be very severe. Commercial drivers in Town 'n' Country will likely suffer a standard one-year CDL suspension. Drivers caught drunk driving while transporting hazardous materials can suffer a three-year suspension. After this suspension period has ended, drivers will need to reapply for their licenses.
For their first violation, commercial drivers can also suffer the following DUI penalties:
Between $500 and $1,000 in fines.
Up to 50 hours of community service.
A jail sentence of up to six months.
A requirement to complete alcohol awareness and/ or driving training courses.
The more DUI convictions a person obtains, the harsher the penalties become. Serial offenders can have their licenses suspended for several years. Regardless of whether this is your first violation or fifth, we strongly advise that you contact our law firm if you wish to continue driving commercially.
A DUI Conviction on a Criminal Record
As it has already been established, DUI convictions are major offenses. They are so serious that it is impossible to get them expunged from a criminal record in Town 'n' Country, Florida. This means that they cannot be removed from a criminal record. Following a DUI conviction, you will have a permanent criminal record.
Although it is still possible to live your life with a criminal record, some things can be negatively impacted. For example, you may struggle to obtain a mortgage, you may struggle to receive bank loans, your future employment opportunities can be limited, and it can be tricky to travel internationally.
Therefore, we advise that everyone facing a DUI charge contacts a reputable defense attorney. To prevent receiving a permanent criminal record, you will need to get your charge dismissed or reduced. Commonly in DUI cases, attorneys can get charges reduced to reckless driving charges. These charges are preferable to DUI charges because they can be expunged from criminal records.
Hiring an attorney can make a significant difference in your life. What are you waiting for?
A DUI Conviction on a Driving Record
Unlike DUI convictions on criminal records, these convictions are not permanent on driving records. However, they may as well be. This is because a DUI conviction in Florida will remain on a person's driving record for 75 years. For most drivers, this will be for the rest of their lifetimes.
Having this kind of offense on your driving record can be a huge annoyance. Not only will your insurance rates increase, but your ability to obtain additional licenses will be impacted.
How Will an Attorney Defend My CDL DUI Case?
When you hire a Town 'n' Country attorney after your DUI arrest, they will begin investigating your case. A defense attorney will examine all of the evidence gathered and will begin to build a defense strategy. There are several defenses that our team can use to defend your case, and these include:
Entrapment. An attorney can argue that the actions of a law enforcement official caused you to commit a crime.
Necessity. An attorney can argue that you committed the crime because there was no other option available. For example, there was an emergency that required you to drive while intoxicated.
Duress. You can admit to committing the crime but, with the help of an attorney, ask the court to find you not guilty because you were forced into committing the offense.
Mistaken fact. An attorney can argue that there are elements of your case that are misunderstood. For example, you didn't intentionally drive while intoxicated because you were unaware of your medication's side effects.
Involuntary intoxication. An attorney can argue that you did not become intoxicated of your own free will. For example, you may have been spiked.
After examining the circumstances of your case, your attorney will decide on your best line of defense. You can feel rest assured knowing that you will be giving yourself the best chance of receiving a favorable outcome by hiring one of our attorneys.
Can I Drive a Commercial Vehicle With a Criminal Record?
Once you have been convicted of DUI in Florida, it becomes very difficult to become a CDL driver. This is because the trucking industry is heavily regulated and companies tend to not hire people with previous convictions for traffic-related offenses. Regardless of whether you have driven a commercial vehicle before, or whether you are looking for a new career path, you will need to apply for a commercial driver's license. Only once you have obtained this license can you drive commercially. Many CDL holders struggle to regain their CDL following a suspension.
Unfortunately, most CDL holders that lose their licenses in Florida change careers. This is because the employment opportunities available to those with DUI convictions are limited.
Refusing to Take Chemical Tests in Town 'n' Country
The implied consent law, Florida Statutes 316.1932, requires all drivers to complete chemical tests if requested by law enforcement officers. This is because by possessing driving licenses, people are consenting to such requests. Therefore, if a police officer pulls your vehicle to a halt and asks you to complete a breathalyzer test, you should comply in most cases. If you refuse a test, you can face additional penalties.
Drivers that refuse chemical tests in Town 'n' Country will immediately suffer a one-year suspension from driving commercial vehicles. If you have refused to complete a test, you need to contact an experienced attorney straight away. This is because an attorney can help you apply for an administrative hearing where you may be able to get your license reinstated. These requests need to be completed within 10 days following a DUI arrest.
Our attorneys understand that chemical tests are famous for producing incorrect and skewed results. Therefore, they will examine your results and how your tests were administered. If your attorney can find evidence that your tests were administered incorrectly, your case can be dismissed.
Can I Obtain a Commercial Restricted License?
It is not possible to obtain a restricted license for commercial vehicles in Florida. Once CDL holders lose their commercial licenses, they will need to serve their suspension period.
Non-commercial vehicle drivers can, however, apply for a hardship restricted license if their driver's license has been suspended. To receive one of these, drivers are required to register for Florida Advanced Driver Improvement Courses and prove that a license is essential for them to get to work. These licenses can only be used for essential trips and not for leisure. For more information about applying for a hardship license in Town 'n' Country, contact our law firm today.
How Criminal Defense Attorneys Can Help CDL Drivers
Defense attorneys at The Law Place can help you in several ways. The main way that an attorney can help you is by getting your DUI charge reduced or dismissed. Not only can they defend your rights and your case, but they can offer you a great deal of support. Experiencing an arrest in Florida can be frightening. Our attorneys understand how anxious you and your families may be feeling at this time. We will do all we can to help you. An attorney-client relationship at our law firm is built on commitment and loyalty.
In your free consultation, an attorney can answer all of your questions and offer you some honest, unbiased legal advice about the options available to you. If you decide to hire one of our reputable attorneys, they will be able to guide you through the whole legal process. In addition, they can be reassuring figures and offer you a shoulder to lean on during this worrisome time.
How Much does It Cost to Seek Legal Representation
Seeking legal representation can feel daunting. Many Floridians avoid seeking the help they deserve because they fear the fees. At The Law Place, we offer competitive rates. The amount that your attorney costs will depend on the circumstances of your case. We strongly recommend that you get in contact with our team to learn more about our fee structure.
Our work is monitored by the Florida Bar Association. We abide by their regulations closely. You can feel rest assured knowing that we are a reputable firm that can be trusted to defend your rights.
When Should I Contact an Attorney?
You should contact a defense attorney as soon as possible following your arrest. There is no time to lose. The more time an attorney has to build your defense strategy, the greater the chance you've got of being successful.
The Length of CDL DUI Conviction Cases
Unfortunately, there is no such thing as an average case length for these cases. We understand that you may be keen to get a resolution as quickly as possible, but defense cases can take a lengthy amount of time to complete. The circumstances of your case will greatly impact the amount of time it takes to process. For example, cases that involve significant damage, injuries, fatalities, etc., will generally take longer to settle than cases of DUI with no harmful consequences. This is because there will be greater deliberations on sentencing and more evidence to be heard.
Contact The Law Place Today!
DUI charges are major offenses for all drivers. For commercial drivers, however, these charges can be career-ending. Therefore, if you are at risk of losing your CDL in Town 'n' Country, you need to contact The Law Place today.
To organize a free consultation with our DUI defense attorneys, call us now at (941)-444-4444.