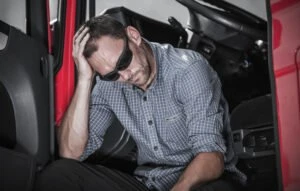 Under Florida law, driving under the influence (otherwise known as DUI) of any illegal substances or alcohol is prohibited. If you or a loved one are a commercial motor vehicle driver and are facing a DUI conviction, you should seek legal assistance as soon as possible.
If you are facing commercial DUI charges, it comes with life-changing consequences. Many people make a livelihood off their commercial driver's license (CDL), and a DUI offense means that you can have your commercial license suspended or even revoked if you are charged. Some penalties involved in DUI charges involve large fines, participation in substance abuse programs, and, in the most serious of cases, prison and the permanent disqualification of your license.
At The Law Place, we operate over the state of Florida, including Pinellas County, Pasco county, Hillsborough County, and more. Our team of lawyers has over 75 years of combined experience dealing with DUI cases similar to yours. Call us today for your free consultation at (941)-444-4444 to begin your legal process.
What Is a DUI Offense?
Whether you are driving motor vehicles or commercial vehicles, DUI refers to driving under the influence. As mentioned previously, these offenses carry severe penalties with life-changing consequences and the possibility of jail time. A law enforcement officer will charge a person with DUI if any of the following circumstances are relevant:
The driver's blood alcohol level was .08% or greater. Minor drivers can be charged if they have a level of .02% or greater.
The driver is visibly impaired by chemical substances.
What Happens If You Get a DUI with a CDL?
In Florida, for the vehicle you are driving to be classified as a commercial motor vehicle, it has to meet the following characteristics:
The commercial vehicle has a declared maximum weight for purposes of registration when loaded of more than 26,000 pounds.
The commercial motor vehicle has a "gross vehicle weight rating" of more than 26,000 pounds.
It is designed to carry more than 14 passengers, excluding the commercial driver.
It must be placarded in order to transport hazardous materials.
The above information also includes personal vehicles, 18-wheelers, shuttle buses, vans, cement trucks, dump trucks, and many other large vehicles.
As mentioned previously, a DUI arrest occurs when a driver's blood alcohol content (BAC) is at .08% or move. However, if you are driving commercial vehicles, a DUI conviction can happen when their BAC is at .04% of the legal limit. These metrics take into account sex, metabolism and body size.
Additionally, it is illegal, as found in Florida statutes, for a person driving a commercial vehicle to have alcohol in their system when in actual physical control of the vehicle. If found to have alcohol in your system, the DUI charge is punishable by a fine that is up to $500.
Our team of dedicated attorneys fight and win for Floridians.
How Long Is a CDL Holder Suspended After DUI Charge?
If your job involves a commercial driver's license, you run the risk of losing it if you are charged for a CDL DUI in Florida. Even if your employer is lenient, you still can face an administrative suspension of up to 18 months and may be disqualified from driving a commercial vehicle for up to one year.
A commercial driver will also face similar penalties for a personal vehicle DUI. If this is the case, you can expect the following as a CDL driver:
Fines from $500 to $1,000
Six months imprisonment.
50 hours of community service.
Probation of up to a year.
Vehicle impounded for 10 days.
Required attendance for substance abuse education or treatment programs.
Second DUI Conviction for CDL Holders
If you receive a second or subsequent CDL DUI charge in Florida, it is unsurprising that the penalties you face will be more severe. The time between each of the offenses will also impact the severity of the penalties you receive. It is likely that the Largo court will order the arrested commercial motor vehicle driver to serve a minimum ten days jail sentence.
Listed below are some of the common penalties given to a second-time offender:
A $2,000 fine.
9 months jail time.
One year of probation.
30 days of vehicle impoundment.
Installation of an ignition interlock device for six months.
Driver's license suspension between 180 days and one year.
We're Florida's top litigation team with over 75 years of combined experience
Can You Get a CDL with a DUI in Florida?
In the state of Florida, for those who wish to operate a commercial vehicle, they need a commercial driver's license (otherwise known as a CDL.) To gain one, you need to meet several requirements, as there are various types of endorsements that are required for certain types of cargo.
To obtain a CDL, CDL drivers must first get a CLP, which is a commercial learner's permit. CLP applicants have to pass a written test, pass a background check and operate a commercial motor vehicle under the supervision of a CDL holder.
If you have had a DUI charge in the last three years, this will greatly impact your ability to become a CDL holder. If you are applying for a commercial driver's license CDL, and have been arrested for a DUI, the Florida Highway Safety and Motor Vehicles (FLHMSMV) will be able to see these details. They might ask you to elaborate on the circumstances around the charge before deciding if you meet the requirements for a CDL. If your DUI charge was recent, there is a greater chance of having your application denied to be a CDL driver.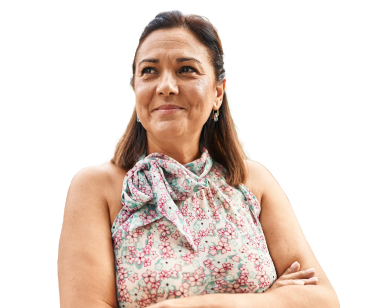 From the initial call to updates on your case status, we are here to get you answers.
Refusing to Take a Breath or Blood Test in an Arrest for DUI
If you are a CDL holder and are pulled over for a DUI while operating a commercial motor vehicle, you will be asked to submit a chemical test. This can be a blood, breath or urine test. Under Florida statutes, CDL holders consent automatically to these tests by having a license and using the roads of the state. If you refuse to take a test, you will face the consequences.
If you refuse to take a test that will determine your breath alcohol level (BAC), the criminal charges will be a removal of your license and a ban on driving a commercial vehicle for one year. However, you will be given the opportunity to request a hearing so that you can present a case against this suspension. In order to get a hearing, you must request one within 10 days of your arrest and pay the fee. It is important to keep in mind that this is a civil, administrative suspension hearing and not related to your overall criminal case for DUI charges.
If your commercial vehicle license is revoked despite a hearing, it is possible for you to apply for a hardship license for a regular driver's license to drive your personal vehicle. It is not possible to get a hardship license for your CDL. In order to obtain a hardship license, you have to register for a Florida Advance Driver Improvement Course, providing evidence that you need to drive for your work. It is important to note that you will only be granted a hardship license for employment purposes. This means you will only be able to drive only to get to and from work, for medical purposes, education, or religious affiliations.
This is a lengthy and stressful process, one you shouldn't have to go through alone. Your DUI lawyer will be able to guide you through every step of the way, helping navigate the tricky Florida law system.
Contact The Law Place Today!
Here at The Law Place, we understand the stress that losing your commercial vehicle license can bring to a person. As a CDL holder, we understand you need your commercial vehicle as part of everyday life, to support income and loved ones.
We have commercial vehicle DUI lawyers who have dealt with cases similar to yours and who will be able to help. If you are facing CDL DUI charges, it is important that you act quickly. The quicker you act, the more time your DUI lawyer has to build a strong defense for your case. If you have been arrested for a DUI, they will work tirelessly to reduce your charges or in the best cases, get them dropped entirely.
To speak to one of our DUI attorneys today and book a free case review, phone our offices now at (941)-444-4444.