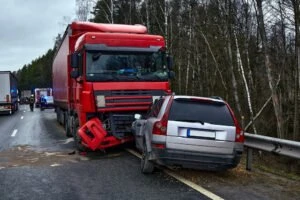 The high frequency of commercial truck accidents in Florida is a matter of grave concern, particularly those involving the fleet of one of the nation's largest retail pharmacy chains, Walgreens. Known for their massive size and weight, commercial trucks, including Walgreens' semi trucks and tractor trailers, can cause substantial damage and severe injuries when involved in a motor vehicle accident. The consequences are often disastrous, transforming victims' lives within moments and plunging them into a complex world of medical treatment, insurance claims, and legal battles.
This complex aftermath is why a Walgreen truck accident lawyer in Florida becomes invaluable. Their knowledge of Florida law, truck accidents, and the associated liability claims can be the key to navigating the legal labyrinth that follows these incidents. Whether it's gathering evidence from the accident scene, dealing with insurance companies, or advocating for your rights in court, an experienced Florida personal injury lawyer can make a significant difference in your pursuit of justice and compensation.
Commercial Truck Accidents – A Deeper Examination
The world of commercial trucking is a behemoth on wheels, with semi trucks and tractor trailers dominating our highways, city streets, and even our local neighborhoods as they deliver goods from one location to another. These giants of the road carry the lifeline of our economy but at the same time, pose significant risks due to their size, weight, and operational complexity.
One of the prominent types of commercial trucks that can often be seen on our roads is the semi-truck, a large vehicle with a gross weight exceeding 10,000 pounds. Semi-trucks, due to their size and the vast amount of cargo they carry, have longer stopping distances, reduced maneuverability, and larger blind spots compared to standard vehicles. This makes accidents involving semi trucks often devastating, leading to serious injuries and significant property damage.
Tractor trailers, another type of commercial truck, pose their unique risks. These vehicles consist of a towing engine (tractor) and one or more semi-trailers to carry freight. The large, articulated structure of these vehicles makes them prone to specific types of accidents like jackknife incidents. A jackknife truck accident occurs when the tractor (the truck pulling the trailer) and its trailer fold in on themselves at the coupling point, much like a folding pocket knife. This typically happens when a driver brakes hard and suddenly, causing the trailer to swing out to one side.
Various factors can lead to a jackknife accident, including improper braking, equipment failure, adverse weather conditions, or driver error. Unfortunately, due to the sheer size of these vehicles, jackknife accidents can cause multi-vehicle pileups and result in catastrophic injuries.
In scenarios like these, the knowledge and acumen of a Walgreen truck accident lawyer in Florida can be crucial. They understand the complexities of commercial truck accidents and are adept at establishing liability, crucial to the successful resolution of any personal injury case. From understanding the factors leading to a truck accident to analyzing trucking company records and driver logs, they can build a robust legal claim to seek maximum compensation for accident victims.
Here at The Law Place, we handle accidents like this on a daily basis so contact us immediately if you have been in an accident and need legal representation from a skilled and experienced commercial trucking accident lawyer.
Our team of dedicated attorneys fight and win for Floridians.
Walgreen's Fleet and Its Associated Risks
Walgreens, as one of the largest drugstore chains in the United States, operates a substantial commercial truck fleet. These vehicles are a familiar sight on Florida's roads, transporting goods and prescription medications from distribution centers to the individual Walgreens stores across the state.
However, the sheer scale of Walgreens' operations and the omnipresence of their trucks on the road increase the risk of accidents involving their vehicles. Commercial trucks, given their massive size and weight, can cause significantly more damage than standard cars in an accident. Consequently, crashes involving Walgreens' trucks can result in severe injuries, extensive property damage, and, in the worst-case scenarios, even fatalities.
After an accident with a commercial truck, victims are often left dealing with a myriad of issues, including medical treatment for injuries, loss of income due to the inability to work, property damage, and significant emotional distress. In such scenarios, having a Walgreen truck accident lawyer in Florida can be invaluable. They can provide essential legal guidance and represent the accident victim's interests against large corporations like Walgreens and their insurance providers.
Furthermore, the complexity of accidents involving commercial vehicles like Walgreens' trucks cannot be understated. Determining liability can be challenging given the multiple potential parties involved – the truck driver, the company owning the truck, the entity responsible for its maintenance, or even the company responsible for loading the truck. An experienced lawyer can help navigate this complexity, conducting a thorough investigation to establish liability and fighting for fair compensation.
While the aftermath of a truck accident can be daunting, understanding the potential risks associated with Walgreens' commercial fleet is a crucial part of prevention and preparedness. Awareness of the hazards of sharing the road with these large vehicles, combined with defensive driving techniques, can help reduce the risk of accidents.
However, accidents can and do happen despite our best efforts. In such cases, victims should prioritize their safety and health, seeking immediate medical attention. Reporting the accident to law enforcement and documenting the accident scene can also be beneficial for any subsequent legal claim.
Walgreens, like any other company that operates a fleet of commercial trucks, has a responsibility to ensure its vehicles are safe, its drivers are properly trained, and its operations do not put other road users at risk. When they fail in these responsibilities, a Walgreens truck accident lawyer can help hold them accountable, ensuring that victims receive the compensation they deserve. This includes compensation for medical expenses, lost wages, pain and suffering, and any other damages related to the accident.
Understanding the landscape of commercial trucking and the role of companies like Walgreens within it is the first step towards ensuring the rights of accident victims are upheld. Through legal action, we can strive towards making our roads safer for everyone.
Immediate Aftermath of a Truck Accident – Critical Steps to Take
In the aftermath of a truck accident, the minutes and hours that follow can be chaotic and stressful. However, knowing the right steps to take can not only ensure your safety but also strengthen your potential legal claim later on.
Ensure Safety: The first priority after any accident, including one involving a truck, is to ensure the safety of everyone involved. If possible, move your vehicle out of the flow of traffic to avoid further incidents. Switch on your hazard lights to alert oncoming traffic to the situation.
Call 911: Notify law enforcement and emergency medical services immediately. This step is crucial, not only for the health and well-being of those involved but also because an official police report serves as an authoritative record of the incident. It typically includes essential details about the accident, which can be pivotal in establishing liability in your truck accident case.
Document the Accident Scene: If it is safe to do so, gather as much evidence from the accident scene as possible. This could include taking photographs of the vehicles involved, the damage sustained, any skid marks or debris on the road, and the general conditions of the area. Additionally, note the time, date, weather conditions, and any other relevant factors. Your attorney will understand how to document and preserve evidence for your personal injury claim in Florida to ensure that you have a strong claim to compensation.
Identify Witnesses: If there were any bystanders or passersby who witnessed the accident, try to obtain their contact information. Their statements could corroborate your account of the accident and strengthen your legal claim.
Seek Medical Attention: Even if you feel okay after the accident, it is crucial to seek medical attention immediately. Some injuries may not show symptoms right away, and a thorough medical examination can detect these early on. Additionally, medical records serve as critical evidence of the injuries sustained and the related medical expenses.
Report the Accident to Your Insurance Company: It's important to report the accident to your insurance company as soon as possible. However, when doing so, stick to the facts and avoid making any statements that could be interpreted as an admission of fault.
Keep Track of Expenses and Losses: Document any expenses related to the accident, including medical bills, property damage, and loss of income due to time off work. These records are crucial when seeking compensation.
Engage a Lawyer: Given the complexities involved in truck accidents, especially when dealing with commercial trucks like Walgreen's fleet, engaging a truck accident lawyer early in the process can be advantageous. They can guide you through the legal proceedings, deal with the insurance companies on your behalf, and advocate for your best interests.
We're Florida's top litigation team with over 75 years of combined experience
Navigating the Legal Maze – Injury Claims and Compensation
After experiencing a truck accident, the path to securing compensation can often feel like navigating a legal maze. From dealing with insurance companies to understanding the role of negligence in your claim, this process can be intricate and overwhelming. Here's a step-by-step breakdown of what this journey typically involves.
Dealing with Insurance Companies
Insurance adjusters can play a significant role in the aftermath of a truck accident. Keep in mind that insurance companies, even your own, are businesses that primarily aim to minimize their payouts. Therefore, you should be cautious about what you disclose to an insurance adjuster. Remember not to admit fault, even partially, at the accident scene or to an insurance adjuster. A truck accident lawyer will deal with insurance companies for you, they can handle these discussions on your behalf and strive to safeguard your interests.
Medical Expenses and Lost Wages
After a truck accident, you may face an array of costs – from immediate medical treatment to ongoing healthcare needs and rehabilitation. Additionally, if your injuries prevent you from working either temporarily or permanently, you can claim compensation for your lost wages. Keep a detailed record of all your medical expenses and any time missed from work, as these records will be crucial when calculating your claim's value.
The Role of Negligence
In Florida, determining fault in a personal injury case often revolves around the concept of negligence. Negligence refers to a party's failure to exercise the care that a reasonably prudent person would under similar circumstances. If the truck driver, or Walgreens as the employing entity, acted negligently, they could be held liable for your injuries and losses. Proving negligence typically requires demonstrating that the driver or company owed a duty of care to you, that they breached this duty, and that this breach directly led to your injuries.
Filing a Personal Injury Case
If you've suffered injuries as a result of a Walgreen's truck accident, you may be entitled to file a personal injury claim against the responsible party. A personal injury case aims to make you "whole" again by compensating for your damages. These damages can be both economic (medical bills, lost wages) and non-economic (pain and suffering, emotional distress).
Determining Compensation
Compensation amounts can vary widely depending on the specifics of the accident and the extent of the injuries suffered. A knowledgeable attorney can help you understand what constitutes fair compensation in your case and fight to ensure you receive the maximum compensation possible.
Navigating the legal landscape after a truck accident can be complicated. It involves a multitude of moving parts, from interpreting insurance policies to presenting a robust claim that encompasses all your losses. Therefore, having a competent and experienced truck accident lawyer on your side can be invaluable. They can guide you through this intricate process, allowing you to focus on your recovery while they handle the legal details.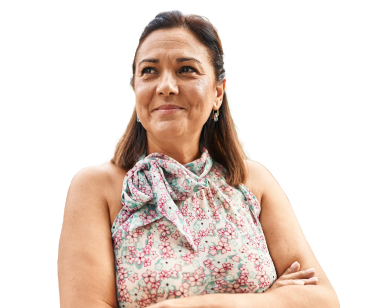 From the initial call to updates on your case status, we are here to get you answers.
The Crucial Role a Walgreen Truck Accident Lawyer From The Law Place Plays in Your Case
From handling negotiations with insurance companies and the trucking company to helping victims maximize their compensation, the importance of a skilled Florida truck accident lawyer cannot be overstated. Here's a closer look at how they can assist in these cases.
Negotiating with Insurance Companies
When you are involved in an accident with a commercial vehicle like a Walgreen's truck, you are not just dealing with the truck driver, but also with their employer's insurance company. These insurance companies often have teams of lawyers and adjusters working to minimize the amount they have to pay out. A truck accident lawyer can handle these negotiations on your behalf, utilizing their experience and knowledge of the law to counter the tactics used by insurance companies.
Dealing with the Trucking Company
It is not uncommon for trucking companies to deny liability or attempt to shift blame after an accident. A competent truck accident lawyer can conduct a thorough investigation to gather evidence that supports your claim. This can include reviewing the truck's black box data, driver's logs, maintenance records, and more. This evidence can help establish the trucking company's liability and ensure they are held accountable.
Maximizing Compensation
Determining the full extent of damages in a truck accident can be complex. It's not just about immediate medical bills and repair costs. A truck accident lawyer can help identify and quantify all potential damages, including future medical expenses, lost earnings, pain and suffering, and loss of life's enjoyment. By doing so, they can help ensure you receive the maximum compensation you are entitled to.
Holding Liable Parties Accountable
In some cases, more than one party may be responsible for a truck accident. This could include the truck driver, the trucking company, or even a third-party maintenance provider. A truck accident lawyer can help identify all liable parties and take the necessary steps to hold them accountable. This can increase the potential sources of compensation and improve the chances of a favorable outcome.
Advocating For You
Perhaps most importantly, a truck accident lawyer serves as your advocate throughout the process. They represent your interests, fight for your rights, and strive to achieve the best possible outcome on your behalf. This can provide invaluable peace of mind during a challenging time, allowing you to focus on recovery knowing that your case is being handled.
Free Case Evaluation
Many law firms offer a free consultation for potential clients. This can be an excellent opportunity to discuss your case with an attorney, gain a better understanding of your legal options, and decide on the best course of action.
No-Win, No-Fee Basis
Most truck accident lawyers operate on a contingency fee basis, meaning they only get paid if they win your case. This arrangement reduces the financial risk for victims and shows the lawyer's confidence in their ability to secure a positive outcome.
In conclusion, the role of a Walgreen truck accident lawyer in Florida is crucial in truck accident cases. Their experience and advocacy can make a significant difference in the outcome of your case. If you or a family member has been involved in a truck accident, consider seeking legal advice as soon as possible to understand your rights and options.
FAQs
What Should I Do After a Walgreen Truck Accident?
Immediately after the accident, your safety is paramount. If possible, move to a safe location, away from traffic. Then, call 911 to report the accident and receive medical treatment. Even if you feel fine, some injuries might not manifest symptoms right away. Document the accident scene by taking pictures or videos, and gather information from the driver, witnesses, and police officers present. Seek legal advice as soon as possible.
Who Can Be Held Liable in a Truck Accident?
Several parties can be held liable, including the truck driver, trucking company, truck's manufacturer, or maintenance provider. Liability depends on the circumstances leading to the accident. For example, if a truck's brake failure led to the accident, the maintenance company could be held liable. A skilled lawyer can help determine the liable parties.
How Can a Lawyer Help After a Truck Accident?
A lawyer can guide you through the complex legal processes, dealing with insurance companies and trucking companies, and pursuing your claim for compensation. They can help gather crucial evidence, determine liability, calculate your damages, and fight to maximize your compensation.
How is Compensation Calculated?
Compensation in a truck accident case can include economic damages like medical bills and lost wages, and non-economic damages like pain and suffering. The calculation depends on the severity of the injury, the impact on your quality of life, and potential future expenses.
How Long Do I Have to File a Claim After a Truck Accident in Florida?
The statute of limitations for personal injury cases in Florida is two-years from the date of the accident. However, it is advisable to initiate legal proceedings as soon as possible.
Can I Still File a Claim if I was Partially At Fault?
Comparative fault in personal injury cases in Florida means that even if you were partially at fault, you could still recover damages. However, your compensation would be reduced by your percentage of fault and if you are found to be 50% or more at fault, you cannot claim at all.
What if the Insurance Company Offers a Settlement?
Insurance companies often offer quick settlements to close the case, but these might not cover your total damages. It's recommended to consult a lawyer before accepting any settlement offers.
What Happens if We Don't Settle?
If a fair settlement isn't reached, your attorney can escalate the matter to court. This involves filing a lawsuit and possibly going to trial.
The aftermath of a truck accident can be overwhelming. However, a knowledgeable and experienced lawyer can provide invaluable assistance, ensuring that your rights are protected, and that you receive the compensation you deserve. For more personalized advice, consider a free consultation with a law firm who have experience in truck accidents.
Choosing the Right Legal Representation for Your Case
As we navigate through the intricacies and complexities of commercial truck accidents, one element emerges as consistently critical: the significance of experienced and dedicated legal representation. The consequences of an accident involving a Walgreen's commercial truck can be devastating, resulting in severe injuries, substantial medical bills, loss of income, and emotional distress. Amidst this turmoil, having a skilled Walgreen truck accident lawyer in Florida by your side can make all the difference.
A proficient attorney understands the legal intricacies surrounding such cases. They can unravel the layers of responsibility, argue against the formidable legal teams of large corporations, and secure the compensation that accident victims rightfully deserve. The battle against influential commercial entities can be daunting, but with a diligent lawyer, victims can face this challenge with confidence and resilience.
Beyond their legal acumen, such lawyers also provide emotional support and guidance. They stand beside you, advocating for your rights and shouldering your legal burdens, allowing you to focus on your recovery. Their passion for justice fuels their commitment to their clients, motivating them to secure the best possible outcome for every case they handle.
If you or a loved one have been involved in a truck accident with a Walgreen's vehicle, we urge you to reach out for a free consultation. Our law firm is well-versed in handling such complex cases, and we're dedicated to assisting accident victims throughout their legal journey. We firmly believe in our clients' right to justice and commit to working tirelessly to attain it. The road to recovery may seem overwhelming, but you don't have to walk it alone. Let us stand by your side, providing the legal support and representation you need to secure a fair resolution.