Truck accidents can be profoundly damaging, often leading to severe injuries or even fatalities. Florida, with its bustling highways and heavy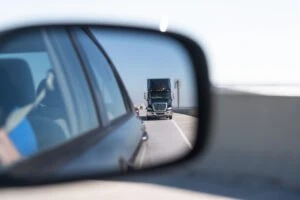 flow of commercial traffic, is, unfortunately, no stranger to these catastrophic incidents. Among the various trucking companies operating within the state, Quality Carriers is one that has been involved in a significant number of incidents. As one of the largest tanker trucking companies in North America, their vast fleet of commercial trucks and tractor-trailers traverse the nation's roads daily, increasing the potential for accidents.
When you or a loved one becomes a victim of a truck accident involving Quality Carriers, the aftermath can be overwhelming. From physical injuries and emotional trauma to financial burdens due to medical bills and lost wages, the impact can be life-altering. It is during this challenging time that you need the assistance of a Quality Carriers truck accident lawyer in Florida.
Navigating the complexities of a truck accident case requires experience and understanding of Florida's intricate laws, trucking regulations, and the practices of large trucking companies like Quality Carriers. You need an attorney who can comprehensively investigate the accident, gather crucial evidence, deal with insurance companies, and fight for your rights in court if necessary. An attorney with experience in truck accident cases will know how to prove the liability of the truck driver or the trucking company, helping you secure the maximum compensation you deserve for your injuries and losses.
At The Law Place, we have a team of dedicated and experienced truck accident lawyers ready to fight for you. We have dealt with many truck accident cases, including those involving Quality Carriers, and understand the tactics that these large trucking companies and their insurers may use to evade full responsibility. We are committed to ensuring that you receive fair and comprehensive compensation for your injuries, pain, suffering, and financial losses.
Accidents involving trucks can be devastating, often resulting in serious injuries or even death. Victims of such accidents require a lawyer who understands the intricate details of the trucking industry, Federal Motor Carrier Safety Administration FMCSA regulations, and Florida's personal injury laws. If you or a loved one have been involved in an accident with a Quality Carriers truck, an experienced Florida personal injury lawyer, such as those at The Law Place, can help guide you through the legal process and ensure that your rights are protected
We operate on a contingency fee basis, which means you pay nothing unless we win your case. Trust us to turn your legal battle into a journey toward healing and recovery. Let's start fighting for your rights today!
Quality Carriers Trucking Company
Quality Carriers, established in 1913, has been in the transportation industry for over a century. As a subsidiary of the logistics and transportation company, CSX Corporation, Quality Carriers has grown significantly since its inception, and currently stands as one of the largest bulk transportation companies in North America. With a sprawling network that extends across the continent, the company has over 100 terminals in key metropolitan areas.
Quality Carriers operates an extensive fleet of vehicles including semi-trucks, commercial trucks, and tractor-trailers. These are primarily tank trucks designed to carry liquid bulk, often hazardous materials like chemicals and gases. The size of their fleet is impressive, with over 2,500 company-owned trailers and more than 400 company-owned trucks. The company also contracts with over 2,500 independent owner-operators who further expand their fleet and reach.
While the company takes pride in its comprehensive safety and compliance protocols, the reality remains that the nature of their business and the sheer number of vehicles they have on the road inevitably lead to accidents. These vehicles, often carrying hazardous materials, present significant risks when involved in an accident.
Semi-trucks and commercial trucks, due to their large size and heavy loads, pose significant threats on the road. They have larger blind spots, require longer distances to stop, and are harder to maneuver than regular passenger vehicles. A collision involving these trucks can lead to severe, often catastrophic, damage and injuries. Moreover, the complexity of these vehicles and the special licensing and training required to operate them can sometimes contribute to accidents if protocols are not strictly followed.
Tractor-trailers, also known as 18-wheelers or big rigs, are even more daunting. They are designed to carry heavy loads over long distances, and due to their size and weight, they can cause devastating damage in the event of an accident. The very nature of these vehicles – their high center of gravity, length, and weight – can lead to jackknifing or overturning, both of which can result in serious accidents. Furthermore, the cargos they carry, particularly in the case of Quality Carriers, can add an additional layer of danger. Hazardous materials, if released during an accident, can lead to fires, explosions, or toxic exposure, causing further harm to people and the environment.
In addition to the inherent risks of the vehicles, the trucking industry is fraught with issues that contribute to accidents. These include driver fatigue due to long hours on the road, inadequate driver training, poor vehicle maintenance, and pressure to meet delivery deadlines that can lead to speeding or reckless driving.
When a Quality Carriers truck is involved in an accident, the consequences can be catastrophic. Victims often suffer severe injuries or even death. The path to recovery can be long, stressful, and costly, with victims facing hefty medical bills, loss of income, and intense physical and emotional trauma.
Understanding Quality Carriers and the types of vehicles they operate is crucial when you are involved in an accident with one of their trucks. It's important to know that you're not just dealing with the truck driver, but a large corporation with a team of lawyers at their disposal. Having a Quality Carriers truck accident lawyer in Florida by your side can be critical in ensuring that your rights are protected and that you receive the compensation you rightfully deserve. At The Law Place, we have the experience and resources to take on these complex cases and fight for justice on your behalf.
Our team of dedicated attorneys fight and win for Floridians.
Common Causes of Truck Accidents
Truck accidents occur due to a variety of reasons, some of which are unique to the trucking industry. Factors such as driver error, mechanical failures, and violation of Federal Motor Carrier Safety Administration (FMCSA) regulations are often at the root of these accidents.
Driver error is the leading cause of truck accidents. It includes a wide range of behaviors and circumstances such as speeding, distracted driving, driving under the influence of drugs or alcohol, aggressive driving, and driving while fatigued. Long hours on the road and pressure to meet strict delivery deadlines can lead to physical and mental exhaustion in truck drivers, impairing their ability to operate the vehicle safely. Quality Carriers, like other trucking companies, has guidelines and measures in place to ensure that their drivers are adequately rested and are not driving under influence. However, these guidelines are sometimes ignored or overlooked, resulting in accidents.
Mechanical failures are another common cause of truck accidents. These encompass a broad spectrum of issues including brake failures, tire blowouts, steering system failures, and transmission failures. Trucks are complex machines that require regular inspection and maintenance. A seemingly minor issue such as worn-out brake pads or underinflated tires can lead to catastrophic accidents if not addressed promptly. Trucking companies are required by federal regulations to perform routine maintenance checks and keep a record of these inspections. Any lapses in these protocols can result in mechanical failures leading to accidents.
Violation of FMCSA regulations is a serious issue that can lead to accidents. These regulations cover a wide array of factors including hours-of-service rules, driver qualification and training requirements, vehicle maintenance protocols, and cargo securement rules. Violations of these regulations, either knowingly or unknowingly, can result in accidents. For instance, if a trucking company permits a driver to exceed the hours-of-service limits in order to meet a delivery deadline, the fatigued driver may cause an accident.
Common Injuries Sustained in Truck Accidents
Truck accidents often result in some of the most devastating injuries on our roads due to the size and weight of these massive vehicles. The injuries sustained can range from minor ones that require minimal medical attention to life-altering conditions necessitating long-term medical care. Let's examine some of the most common injuries that victims may endure following a truck accident and how they compare to those commonly seen in standard auto accidents.
Minor Injuries
Despite the term 'minor', these injuries can still cause significant discomfort and inconvenience. They include cuts, scrapes, bruises, and mild sprains. While similar injuries are often seen in standard car accidents, they tend to be more severe in truck accidents due to the vehicle's size and force involved in the collision.
Broken Bones and Fractures
The force exerted during a truck collision can easily result in broken bones and fractures. In many instances, the victim may suffer multiple fractures requiring extensive medical treatment and long recovery periods. Though fractures can occur in standard car accidents, the severity and frequency of bone breaks are often higher in truck accidents.
Soft Tissue Injuries
These injuries include damage to muscles, ligaments, and tendons in the body. They can be incredibly painful and debilitating, often leading to long-term physical therapy. Whiplash, a common injury in car accidents, is a type of soft tissue injury but tends to be more severe in truck accidents.
Spinal Cord Injuries
The impact of a truck accident can cause severe damage to the spinal cord, leading to temporary or permanent paralysis. The weight and size of a truck make the likelihood of such catastrophic injuries far greater than in standard auto accidents.
Traumatic Brain Injuries (TBIs)
Traumatic brain injuries (TBIs) are among the most severe injuries one can sustain in a truck accident. They can range from concussions to severe brain damage. Victims of TBIs can experience long-term effects, such as cognitive difficulties, physical impairments, and changes in personality. While TBIs can occur in car accidents, they are more prevalent and often more severe in truck accidents due to the extreme force involved.
Internal Injuries
The blunt force trauma from a truck accident can cause internal injuries, including damage to organs, internal bleeding, and internal bruising. These injuries are life-threatening and require immediate medical attention. They are far more common in truck accidents compared to standard auto accidents due to the higher collision force.
In comparison to standard auto accidents, truck accidents often result in more severe and life-altering injuries. The size and weight of the truck, coupled with the speed at which these vehicles often travel, result in higher force upon impact, leading to more significant damage.
The Law Place has witnessed the aftermath of these accidents and understands the physical, emotional, and financial toll they can take on victims and their families. Our team of dedicated attorneys is here to help navigate the complexities of a truck accident claim, ensuring victims receive the compensation they need for medical bills, lost wages, and pain and suffering. With our experience and commitment, we aim to take the burden off your shoulders during this challenging time, providing you with the support and legal guidance you need.
We're Florida's top litigation team with over 75 years of combined experience
Role of Insurance Companies in Truck Accidents
Understanding the role and tactics of insurance companies in truck accident cases is fundamental when seeking compensation for your injuries. Insurance companies, whether they represent the truck driver, trucking company, or your own, are businesses aiming to maximize their profits and minimize their expenses, including payout claims. Here's what you need to know about how insurance companies operate in these cases and why having an experienced truck accident attorney by your side is crucial.
Claims Adjusters and Investigations
Soon after the truck accident, insurance companies deploy claims adjusters to investigate the accident scene and gather evidence. Their primary role is to scrutinize every detail of the accident to determine potential liabilities, often looking for ways to minimize the payout or deny the claim altogether. This may involve questioning the severity of your injuries, suggesting you had pre-existing conditions, or asserting that you were at least partially responsible for the accident.
Quick Settlement Offers
It's not uncommon for insurance companies to offer a quick settlement soon after the accident. While this might seem tempting, especially when facing mounting medical bills and lost wages, these initial offers are usually far less than what you are entitled to. The aim is to close the claim quickly before the victim has a full understanding of their injuries' scope and long-term implications. Settlement negotiation takes time, an attorney can help you determine what a good settlement looks like in your case and how to get there.
Recorded Statements
Insurance companies may ask for a recorded statement after the accident. However, these statements are often used to find inconsistencies or admissions that can be used against you in your claim. It is generally recommended not to give a recorded statement without consulting with a legal representative first.
Policy Limits
Every insurance policy has limits, which is the maximum amount the insurance company will pay for a claim. In truck accident cases, where injuries are often severe and medical costs high, policy limits can be quickly exhausted, leaving you without sufficient compensation for your damages.
Multiple Policies and Parties
Truck accidents are complex due to the possible involvement of multiple parties— the driver, the trucking company, the truck's owner, the freight loader, and more. Each party may have separate insurance coverage, making the process of filing claims and negotiating settlements complex and confusing.
These tactics demonstrate why it's vital to have an experienced truck accident attorney representing your interests. An attorney can:
Navigate the Claims Process
A truck accident attorney understands the claims process and can guide you through every step, ensuring that you avoid potential pitfalls that could undermine your claim.
Negotiate with Insurance Companies
Skilled in negotiation, an attorney can effectively deal with insurance adjusters, ensuring your rights are protected and you receive the compensation you deserve. They understand the tactics employed by insurance companies and can counteract them effectively.
Determine the Full Value of Your Claim
An experienced attorney will consider all aspects of your damages, including current and future medical expenses, lost wages, loss of earning capacity, and pain and suffering. They can then fight to secure compensation that covers these damages comprehensively.
Represent You in Court
If a fair settlement cannot be reached, your attorney can take the case to court, presenting your case compellingly before a judge or jury.
Communicate with Multiple Parties
In accidents involving multiple parties, a truck accident attorney can handle communications and negotiations with the various insurance companies, ensuring you are not overwhelmed.
In conclusion, dealing with insurance companies following a truck accident can be a daunting and complex task. They often employ strategies to protect their bottom line, which may leave victims undercompensated. That's where The Law Place steps in. Our team of experienced truck accident attorneys knows how to deal with these tactics effectively, ensuring your rights are upheld and your interests protected.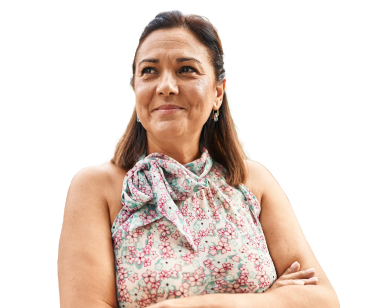 From the initial call to updates on your case status, we are here to get you answers.
Importance of Evidence and Accident Reconstruction
In truck accident cases, the ability to demonstrate fault and verify the extent of injuries is critical to achieving a successful claim. This necessitates the collection and analysis of various types of evidence and, in many cases, the use of accident reconstruction experts.
Role of Accident Reconstruction Experts
Accident reconstruction is a scientific method used to understand how a collision occurred. Specialists in this field utilize principles of physics, engineering, and advanced technologies to recreate the circumstances leading to the accident. Their role in a truck accident case can be invaluable.
Reconstruction experts examine the crash site, the vehicles involved, and any available photographic or video evidence. They scrutinize skid marks, vehicle damage, debris, and roadway conditions. These specialists may also review electronic data from the truck's black box, which records details about the truck's speed, brake usage, and other operational factors before the collision.
The role of expert witnesses in personal injury trials in Florida is to can help demonstrate which party or parties were at fault, providing compelling evidence to support your claim.
Critical Evidence in a Truck Accident Case
Various types of evidence can be crucial in supporting your truck accident claim. These may include:
Police and Accident Reports
The report from the responding law enforcement officers provides an official account of the accident, including details about the involved parties, witnesses, and their preliminary determination of fault.
Medical Records
These documents establish the extent of your injuries, the treatments you've undergone, and your prognosis for recovery. Medical records can help demonstrate the severity of your injuries and the potential for long-term implications.
Eyewitness Testimonies
Statements from people who witnessed the accident can corroborate your account of events and potentially support your claim of the other party's fault.
Photographic and Video Evidence
Photos and videos of the accident scene, vehicle damage, your injuries, and any contributing road or weather conditions can provide a visual representation of the accident and its impact.
Truck's Black Box Data
This recorded data can reveal crucial information about the truck's operation before the crash, potentially identifying driver error or mechanical issues that contributed to the accident.
Truck Driver's Logs and Employment Records
These documents may uncover violations of federal trucking regulations, such as those concerning hours of service, which could suggest driver fatigue as a factor in the accident.
Cargo and Maintenance Records
These records can indicate if overloading or poor maintenance contributed to the accident, implicating the trucking company in your claim.
The careful collection and analysis of these types of evidence can greatly impact the outcome of your truck accident case. Each piece of evidence adds a layer of understanding to the events leading up to, during, and following the accident, creating a comprehensive picture that can clarify issues of liability.
Role of a Quality Carriers Truck Accident Lawyer
In the aftermath of a truck accident, victims often face a range of complications, from dealing with their injuries to navigating the complexities of an accident claim. However, hiring a truck accident lawyer from The Law Place can make this process significantly more manageable and increase the likelihood of achieving a successful outcome.
Experience
A truck accident attorney brings a wealth of knowledge to your case. They have a deep understanding of federal and state laws that govern the trucking industry, which can be complex and highly specific. This understanding, coupled with practical experience, enables them to craft a robust case strategy, anticipate potential challenges, and pursue your claim effectively.
For example, The Law Place has a team of attorneys well-versed in truck accident law. Our legal team has handled numerous cases involving various types of trucks, from commercial big rigs to delivery trucks. We have the necessary skills and experience to handle your case, no matter how complex.
Evidence Gathering and Analysis
Gathering and analyzing evidence are crucial aspects of a truck accident claim. As discussed earlier, truck accidents involve multiple types of evidence that require careful examination. A quality carriers truck accident lawyer can manage this process efficiently, ensuring that all relevant evidence is identified, collected, and evaluated. They can also hire accident reconstruction experts or other specialists as needed.
At The Law Place, our team works diligently to gather all available evidence. We scrutinize everything from accident scene photos to trucking logs and black box data. Our rigorous analysis and interpretation of this evidence form the backbone of your case, helping to establish liability and substantiate your claim for damages.
Negotiating with Insurance Companies
Insurance companies often have teams of experienced lawyers who aim to minimize their liability in an accident claim. They may use various tactics to undermine your claim or attempt to get you to settle for less than what you deserve. An experienced truck accident lawyer can advocate for your rights in these negotiations, countering the insurance companies' strategies, and striving to secure a fair settlement on your behalf.
For instance, The Law Place's lawyers are skilled negotiators who have successfully dealt with numerous insurance companies. We know their tactics and how to counter them. We represent your best interests in these negotiations and fight for a settlement that adequately compensates you for your losses.
Legal Advice and Guidance
A truck accident claim process can be complicated and overwhelming for victims. A quality carriers truck accident lawyer provides guidance throughout this process, keeping you informed of your case's progress, explaining your legal options, and providing advice on the best course of action.
Our lawyers at The Law Place prioritize open communication and transparency. We make sure you understand every step of the process, answer your questions, and guide you based on our judgment and experience.
Litigation
If negotiations with the insurance company fail to yield a satisfactory settlement, your lawyer will prepare to take your case to court. This involves drafting legal documents, gathering and presenting evidence, and arguing your case before the judge. Having a seasoned truck accident lawyer by your side during litigation can significantly influence the outcome of your case.
The Law Place is prepared to litigate if necessary. Our trial lawyers are experienced in court proceedings and can confidently advocate for you in front of a judge or jury. We are committed to pursuing your case to the fullest extent necessary to seek justice for you.
Emotional Support
Beyond the legal aspects, the aftermath of a truck accident can be an emotionally challenging time. A compassionate lawyer offers moral and emotional support, understanding that you're going through a tough time and being there for you, easing the burden of the legal process.
At The Law Place, we care about our clients as individuals. We understand that you're dealing with more than just a legal issue – you're also dealing with the emotional and physical aftermath of a traumatic event. We strive to provide compassionate service alongside our legal knowledge, offering a supportive and understanding environment for you during this difficult time.
Legal Rights and Compensation for Truck Accident Victims
When you are involved in a truck accident in Florida, it's crucial to understand your rights as a victim. Florida law provides several protections and provisions that can assist victims of truck accidents, from receiving compensation for their injuries to holding the at-fault party accountable.
Legal Rights of Truck Accident Victims in Florida
Florida operates under a no-fault insurance system, which means that after a truck accident, you will first turn to your own insurance policy's personal injury protection (PIP) coverage to cover your medical bills and lost wages, regardless of who was at fault. However, truck accidents often result in severe injuries, and the costs associated with them can quickly exceed the limits of standard PIP in Florida
Fortunately, Florida law allows you to step outside the no-fault system and file a personal injury lawsuit against the at-fault party if your injuries meet a certain threshold (e.g., significant and permanent loss of a bodily function, permanent injury within a reasonable degree of medical probability, significant and permanent scarring or disfigurement, or death).
In cases where the truck driver or the trucking company acted negligently, victims also have the right to pursue a claim against them. Negligence in truck accidents can include various factors like driver fatigue, improper maintenance of the truck, reckless driving, or failure to comply with federal trucking regulations.
Types of Compensation for Truck Accident Victims
Victims of truck accidents in Florida are eligible to seek various types of compensation. The types and amount of compensation you may receive depend on the specifics of your case, including the severity of your injuries and the extent of your losses. The following are some of the primary categories of damages that victims can claim:
Medical Expenses – This includes the cost of emergency care, hospitalization, surgeries, medications, rehabilitative therapy, and any future medical costs related to the accident.
Lost Wages and Loss of Earning Capacity – If your injuries prevent you from working, either temporarily or permanently, you can seek compensation for the income you've lost and will lose in the future.
Pain and Suffering – These are non-economic damages that compensate for the physical pain and emotional distress you've suffered as a result of the accident.
Punitive Damages – In cases where the defendant behaved with gross negligence or recklessness, the court may award punitive damages. These are meant to punish the defendant and deter similar behavior in the future.
quality carriers truck accident lawyer Florida, FAQ
What are the common causes of trucking accidents?
Truck accidents can result from various factors, including driver negligence (such as fatigue, distraction, or driving under the influence), mechanical failures, improper loading, or failure to comply with federal and state trucking regulations. Weather conditions, poor road maintenance, and other drivers' actions can also contribute to truck accidents.
What should I do after a truck accident?
Immediately after a truck accident, your safety should be your priority. If you can, move away from traffic and call 911. Seek medical attention, even if you feel fine, as some injuries may not be immediately apparent. Document the accident scene, gather contact and insurance information from the other parties involved, and take note of any witnesses. Never admit fault at the scene. Contact an experienced Florida truck accident lawyer from The Law Place as soon as possible to guide you through the next steps.
Who are Quality Carriers, and why are they mentioned in the context of truck accidents?
Quality Carriers is one of the largest tank trucking companies in North America, operating a vast fleet of trucks. As with any large trucking company, accidents involving a commercial truck are fairly common. Legal cases involving Quality Carriers or similar companies can be complex due to the size of these companies and the potential multiple parties involved in a lawsuit.
How can the Florida Truck Accident lawyers from The Law Place help me after a truck accident?
An experienced truck accident lawyer from The Law Place can guide you through the complex legal process following a truck accident. They can help establish liability, gather and preserve critical evidence, negotiate with insurance companies, and represent you in court if necessary. Their goal is to secure the maximum compensation possible for your injuries and losses.
How is compensation determined in a truck accident case?
Compensation in a truck accident case depends on several factors, including the severity of your injuries, the extent of property damage, lost income, future medical care, and your pain and suffering. In some cases where the defendant's conduct was particularly reckless, punitive damages may also be awarded.
How long do I have to file a lawsuit after a truck accident in Florida?
In Florida, the statute of limitations for filing a personal injury lawsuit after a truck accident is generally four years from the date of the accident. However, specific circumstances can affect this timeline. Consult with an attorney from The Law Place to understand how the statute of limitations applies to your case.
What if I was partially at fault for a trucking accident?
Comparative fault in personal injury cases in Florida means you can still recover damages in a truck accident case even if you were partially at fault, unless you are found to be 50% or more at fault. However, your compensation would be reduced by your percentage of fault. An attorney from The Law Place can help you understand how this rule may apply to your case.
The Law Place – Speak to a Florida Truck Accident Lawyer Today!
Being involved in a truck accident can be a traumatic and life-changing event. The aftermath often involves dealing with significant physical injuries, emotional distress, and financial burdens. However, understanding your rights and the legal options available to you is crucial in these challenging times.
As outlined in this article, an experienced truck accident attorney from The Law Place can guide you through the complexities of a truck accident claim. With their help, you can effectively navigate the process, from the gathering and preservation of crucial evidence to dealing with insurance companies and pursuing your rightful compensation.
While no amount of compensation can undo the trauma and suffering experienced as a result of a truck accident, it can ease the financial burdens associated with medical bills, lost wages, and other damages. The Florida truck accident lawyers at The Law Place aims to provide compassionate, comprehensive legal support to victims.
Always remember, your rights matter, and you are not alone in this journey. The Law Place is here to fight for justice on your behalf. If you or a loved one have been involved in a truck accident in Florida, don't hesitate to reach out to us for a free consultation. Your road to recovery begins today.