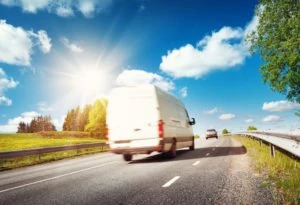 In Florida, with its bustling locales like Miami-Dade and West Palm Beach, roadway design defects are a serious issue. From sharp turns and steep embankments to overgrown vegetation and hazardous conditions, these defects pose a significant risk to motorists. When these road hazards contribute to a car accident, understanding who is responsible and how to recover damages becomes a complex issue.
A car accident, especially one caused by a defective road design, can change lives in an instant. Accident victims may suffer from serious injuries and face costly medical bills, not to mention the emotional and psychological trauma that often accompanies such events. It's in these challenging times that an experienced lawyer becomes an invaluable ally.
Navigating the legal landscape in the aftermath of an accident can be overwhelming, especially when the liability involves government agencies or construction companies. That's where The Law Place steps in. Our law firm is committed to helping accident victims explore all legal avenues to recover damages. We offer a free case evaluation to understand your unique circumstances and guide you on the path to potential financial compensation.
Remember, when defective roads leave victims injured in an accident, seeking a free consultation with a Florida personal injury lawyer can often be the first step towards recovery and justice. With The Law Place, you're not alone in this journey.
Unraveling the Mystery: Understanding Roadway Design Defects
Roadway design defects, as the term suggests, refer to flaws in the design of roads that can pose a risk to drivers. They range from physical deficiencies such as potholes, hazardous drop-offs, and overgrown vegetation, to more systemic issues like dangerous intersections and sharp turns. Often, these design defects are a direct result of shoddy construction or use of substandard materials.
Design defects are not always obvious to drivers. For example, limited visibility due to overgrown vegetation, dangerous intersections with inadequate signage, or sharp turns without proper warning can easily lead to a motor vehicle accident. Under certain circumstances, these defects can contribute to head-on collisions with oncoming traffic or cause drivers to lose control of their vehicle.
The Guardians of Safety: Construction Companies and Government Agencies
Construction companies and government entities, including state and local government agencies, bear a significant responsibility in maintaining the safety standards of our roads. The Florida Department of Transportation (FDOT), for instance, is entrusted with the task of ensuring that all roads meet the required safety standards. But in some cases, these entities fall short of their duties, leading to dangerous and defective roads. This lapse can leave them liable, offering accident victims an opportunity to seek legal action and financial compensation.
Remember, you have legal options when an accident occurs as a result of a roadway design defect. Always seek a free case consultation with a reputable law firm like The Law Place to understand your rights and potential avenues for compensation.
Our team of dedicated attorneys fight and win for Floridians.
Tracing Accountability: The Liability of Government Agencies and Construction Companies
It's a complex web when trying to determine the liability of government agencies and construction companies for accidents caused by defective roads. In general, these entities could be held liable if it can be proven that the accident occurred as a direct result of a roadway defect, and they failed to take the necessary action to correct it.
This could include circumstances such as known dangerous intersections left without correction, steep embankments without guardrails, or areas of hazardous conditions due to shoddy construction. Whether it's a state government agency or a private construction company, the negligent party must be held accountable to ensure that our tax dollars go towards creating safe and functional roadways.
A Cloak of Protection: Understanding Sovereign Immunity in Florida
Sovereign immunity is a legal doctrine that originally asserted that the government could not be sued without its consent. However, under Florida law, this principle has limitations. Sovereign immunity does not completely shield government entities from lawsuits arising from dangerous and defective roads. If a government agency's negligence leads to a car accident causing a serious injury, the agency can potentially be held liable, subject to certain limitations and exceptions.
Journey to Justice: The Process of Seeking Financial Compensation
Seeking financial compensation for accidents caused by defective roads can be a multi-step process.
Seek Medical Attention – First, victims must ensure they seek medical attention immediately following an accident. This not only safeguards their health but also establishes a record of the injuries sustained.
Collect Evidence – Next, understanding how to document and preserve evidence for your personal injury claim in Florida is vital. Photos of the defective road, the accident scene, and any visible injuries can serve as potent evidence. Further, gathering eyewitness testimonies, if available, can help build a strong case.
Hire an Attorney – Lastly, hiring an experienced lawyer can greatly improve your chances of receiving compensation. A knowledgeable car accident attorney can guide you through the process, deal with insurance companies, and, if necessary, represent you in court.
Scaling the Wall: Challenges in Suing a Government Agency or Construction Company
Suing a government agency or construction company presents unique challenges. These entities often have strong legal teams and vast resources at their disposal. Furthermore, when dealing with government entities, the doctrine of sovereign immunity can add an additional layer of complexity.
Understanding and overcoming these hurdles can be tough without legal guidance. A Florida personal injury attorney can help navigate these challenges and pursue the justice you deserve.
Treasure Hunt: Gathering Evidence to Prove the Accident Occurred Due to a Defective Roadway
Evidence is the lifeblood of any personal injury lawsuit. It is crucial to gather as much evidence as possible to prove the accident occurred due to a defective roadway. This could include photographs of the defective road, copies of medical records that document your injuries, testimonies from eyewitnesses, and if possible, expert testimonies on the defective road design.
Further, if there are prior complaints or accident reports related to the same road defect, this information could serve as compelling evidence in your case. A qualified car accident attorney can assist in this process, ensuring no stone is left unturned.
We're Florida's top litigation team with over 75 years of combined experience
The Key Role of a Car Accident Attorney in Cases Involving Defective Roads
Navigating the complex car accident lawsuit timeline, especially when the accident was caused by roadway defects, can be a daunting task. An experienced car accident attorney can guide accident victims through the process, from gathering evidence to representing their best interests in court. They can scrutinize the accident circumstances, engage experts to review the roadway design, and help demonstrate the liability of the at-fault party, whether it be a government agency or a construction company.
Every car accident case is unique and requires an individual approach. A free case evaluation from an experienced lawyer can provide accident victims with an understanding of their legal options. They can assess the merit of the case, estimate potential compensation, and provide insights into the probable course of action.
At The Law Place, we are committed to helping accident victims in West Palm Beach, Fort Lauderdale, and Miami-Dade. Our team of personal injury lawyers is equipped with the knowledge and experience to handle cases involving roadway defects. We strive to hold the negligent parties accountable and seek fair compensation for our clients.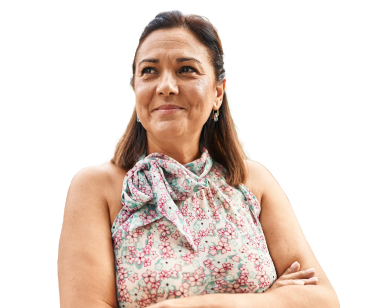 From the initial call to updates on your case status, we are here to get you answers.
Roadway Design Defects and Accident Liability in Florida FAQ
What can be considered as a roadway design defect?
Roadway design defects can be numerous and varied. They include, but are not limited to, poorly designed intersections, limited visibility due to overgrown vegetation or poorly placed signs, sharp turns without adequate warning signs, hazardous conditions due to shoddy construction, steep embankments without guardrails, and the use of substandard materials during construction.
Can a private party be held liable for a roadway design defect?
Yes, a private party, such as a construction company, can be held liable if they failed to adhere to safety standards during road construction, or if they used substandard materials leading to a hazardous road condition.
What if I am partially to blame for the accident?
Comparative fault in personal injury cases in Florida was updated in 2023. The new law stipulates that if an accident victim is partially at fault for the accident, their compensation would be reduced in proportion to their degree of fault. For instance, if you're found to be 30% at fault for a serious accident, your total recoverable damages will be reduced by 30%. So long as you are found to be less than 50% at fault, you may still be eligible to recover damages from other at-fault parties.
How long do I have to take legal action after an accident caused by a roadway design defect?
The statute of limitations for personal injury cases in Florida, which includes accidents caused by roadway defects, is two years from the date of the accident. However, when a government entity is involved, notice of the claim must be given within three years.
What types of compensation can I recover in a lawsuit involving roadway design defects?
You can potentially recover a wide range of damages, including medical expenses, lost wages, property damage, pain and suffering, and, in some severe cases, punitive damages designed to punish particularly negligent behavior.
Challenging Roadway Defects: The Path to Justice
Serious accidents caused by roadway design defects can lead to severe injury or even death. It is vital to hold the negligent parties accountable to ensure such incidents are minimized. Whether it's dangerous intersections, steep embankments, or overgrown vegetation causing limited visibility, all potential hazards must be identified and rectified.
If you or a family member has been injured in an accident caused by a defective road, it is important to explore all your legal options. You have the right to seek compensation for your medical bills, lost wages, and pain and suffering.
Don't let a defective road design leave you stranded. Contact The Law Place today for a free consultation. We will stand by your side, helping you navigate the complex journey towards fair compensation.