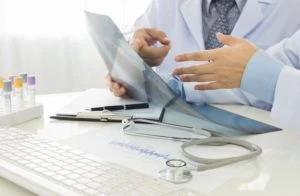 The world of personal injury law is complex and navigating a case often requires extensive documentation and evidence, among which medical records are of paramount importance. These documents serve as tangible proof of the severity and extent of injuries, the treatments undertaken, and the prognosis of the health condition. Essentially, they provide a detailed snapshot of a claimant's health before and after the accident.
In personal injury cases in Florida, whether it's a car accident or a product liability case, medical records serve as critical pieces of evidence. They can bolster a personal injury claim, substantiating the injuries and treatment costs that stem from an accident caused by someone else's negligence. They are the cornerstone to proving the link between the accident and the injuries sustained.
Whether you're dealing with insurance adjusters or preparing for a lawsuit, a comprehensive and accurately maintained record of your medical treatment can greatly contribute to the successful resolution of your personal injury case. This is where the assistance of a Florida personal injury attorney becomes invaluable. An attorney can help in not just obtaining and organizing your medical records, but also in effectively using them to substantiate your claim and seek fair compensation.
At The Law Place, we understand the crucial role of medical records in personal injury cases and strive to provide our clients with the comprehensive legal support they need. If you or a family member have been injured due to someone else's negligence, don't hesitate to reach out for a free consultation.
Let us help you navigate through the complexities of your case and work towards achieving the best possible outcome for you.
Understanding Medical Records
At the heart of any personal injury claim are medical records. These documents are comprehensive files that detail the medical history, treatment, medical appointments, and medical attention an individual has received over a period of time. From doctor visits to prescribed medication, every piece of medical information forms a part of the medical record. They even include records of rehabilitation and therapy, should these be necessary for a patient's recovery.
Medical records serve as factual storytellers of a patient's health. They chronicle every visit to a healthcare provider, the results of all medical tests, prescribed treatments, and the progress and prognosis of the patient's condition. In a personal injury case, these records provide an accurate account of the extent of injuries sustained, the severity of physical pain, the process and duration of recovery, and the overall impact on the patient's health and well-being.
In addition to detailing the medical treatment related to the accident, medical records also include information about a victim's entire medical history. This can be particularly significant when dealing with pre-existing conditions. If you had a pre-existing condition that was aggravated due to the accident, it's crucial to have thorough medical records documenting this. It will help clarify the distinction between injuries caused by the accident and health issues that existed beforehand.
The Role of Medical History in Personal Injury Cases
In personal injury cases, understanding the victim's entire medical history is of paramount importance. The insurance company of the at-fault party, or even the court, will carefully review all your medical records. They will look for any evidence that can link the injury claimed to a pre-existing condition rather than the accident. For example, if a car accident victim had prior back problems, the insurance adjuster might argue that the back pain they're experiencing is not entirely due to the car accident.
However, even in such scenarios, Florida law allows for compensation if it can be proved that the accident exacerbated the pre-existing condition. Hence, detailed medical documentation is vital to illustrate the change in the patient's health condition post-incident. This is one of the reasons why seeking immediate medical attention following an accident is always recommended. Not only is it necessary for your health, but it also ensures that there is a documented link between the accident and the injuries.
The task of gathering, organizing, and presenting medical records might seem daunting, especially when dealing with the aftermath of an accident. This is where having a personal injury lawyer at your side can provide invaluable help. An experienced Florida personal injury attorney can guide you through these processes, ensuring that your claim is supported by a well-documented medical history.
Our team of dedicated attorneys fight and win for Floridians.
The Role of Medical Records in Establishing a Personal Injury Claim
Medical records are critical to any personal injury claim as they serve as concrete evidence of the injuries sustained and the medical treatment undergone. After a car accident or any other traumatic event, it is essential that the victim seek medical treatment immediately. By doing so, any injuries are promptly documented and treated, which can be crucial for both the recovery and the personal injury claim. This immediate medical documentation is also beneficial in linking injuries directly to the accident, an aspect that's key in proving claims in court.
Proving the Extent of Physical Damage
One of the primary uses of medical records in a personal injury case is to prove the extent of the physical damage a victim has suffered. These records detail not only the immediate injuries caused by the accident but also how these injuries have affected the victim's life. From short-term pain and suffering to long-term rehabilitation needs, these documents paint a clear picture of the physical toll the accident has taken. For example, records of extensive medical bills and the need for ongoing medical appointments will give a sense of the injury's severity and its impacts on the victim's everyday life.
Demonstrating Future Medical Needs
In addition to past and current medical treatment, medical records also play a vital role in demonstrating the need for future medical care and rehabilitation. Doctors' notes, prognosis reports, and treatment plans outline the necessary future medical attention a victim may need. This can include additional surgeries, long-term medication, physical therapy, or mental health services. By providing a comprehensive view of these future needs, medical records can help ensure that the compensation sought includes projected medical costs.
In Florida, a personal injury attorney can provide invaluable assistance in understanding the complexities of using medical records in personal injury cases. They can help ensure all necessary records are collected, correctly interpreted, and adequately presented to strengthen your claim. This legal guidance can be essential in pursuing fair compensation that covers both your current and future medical expenses.
Medical Records and Insurance Companies
Insurance adjusters play a significant role in personal injury cases, and they will often thoroughly review your medical records. These documents provide them with insight into the severity of your injuries, the extent of your medical treatment, and the associated medical cost. The information derived from these records can heavily influence the amount they are willing to offer as a settlement. Consequently, comprehensive and accurate medical documentation is vital for a fair evaluation of your claim.
Insurance adjusters may have access to your medical records under your PIP in Florida or if a release is signed. It is advised to consult a personal injury lawyer before sharing any medical records with an insurance company to ensure your best interests are protected.
Pre-existing Conditions and Insurance Carriers
When it comes to pre-existing conditions, insurance carriers often scrutinize medical records closely. Their goal is to minimize the compensation they pay out, and they may try to argue that the injuries claimed were pre-existing and not a result of the accident. However, a thorough review of all your medical records can provide a clear delineation between previous health issues and the injuries sustained from the accident. This distinction can prove crucial in countering such arguments by the insurance carrier.
The Importance of Thorough Medical Records
Thorough medical records are crucial when dealing with insurance companies. They document everything from doctor visits and medical treatments to medication prescribed and the extent of your injuries. These records serve as substantial proof of your injuries and the subsequent impact on your life.
For instance, medical bills can clearly outline your economic damages, such as medical expenses and lost wages, giving a quantifiable measure to part of your claim. Similarly, notes detailing your pain levels, impact on daily living, or emotional trauma provide evidence of your non-economic damages.
We're Florida's top litigation team with over 75 years of combined experience
The Role of a Personal Injury Attorney in Handling Medical Records
A Florida personal injury attorney can be a vital ally in the process of obtaining and interpreting medical records. They understand the medical language and procedures documented, which can be intricate and often confusing for those without legal or medical training. Furthermore, they can ensure all your medical records are collected, including those from specialists, therapists, or even psychological consultants.
Given the potential complexity and the high stakes involved in personal injury cases, having a knowledgeable Florida personal injury lawyer to fight for your fair compensation is important. Your attorney can utilize the detailed medical information in your records to substantiate your claim, making it easier to account for all medical costs, from emergency medical care to rehabilitation expenses. They can ensure that your personal injury claim comprehensively accounts for the medical expenses incurred and those projected for the future.
The personal injury lawyers at The Law Place are committed to acting in the best interests of their clients. They understand the importance of thorough and accurate medical records in personal injury cases. With their experience and knowledge of Florida law, they can help you navigate the complex legal landscape, always with the aim of securing the compensation you deserve.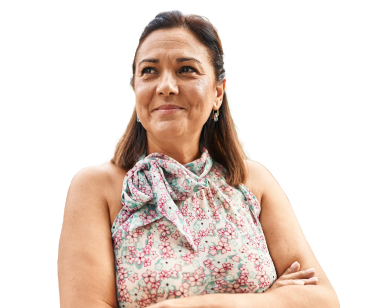 From the initial call to updates on your case status, we are here to get you answers.
The Role of Medical Records in Personal Injury Cases in Florida FAQ
How does Florida law view the role of medical records in personal injury cases?
Under Florida law, medical records serve as crucial evidence in personal injury cases. They can help to establish the severity of injuries, prove the need for medical treatment, and justify claims for compensation. The extent and nature of injuries, as reflected in medical records, can significantly influence the compensation awarded.
Can I claim for future medical expenses in a personal injury case?
Yes, future medical expenses can be claimed in a personal injury case if it can be proven that these costs are likely to be incurred as a result of the injuries sustained in the accident. This could include costs for ongoing treatment, rehabilitation, or long-term care. Medical records and expert testimony often play a crucial role in justifying these claims.
What should I do if the insurance adjuster requests access to my medical records?
Before providing access to your medical records to an insurance adjuster, it's advisable to consult with a personal injury attorney. The insurance company may try to use the information in these records against your claim, especially if you have pre-existing conditions. An attorney can help to ensure that your rights are protected and that only relevant information is shared.
How can The Law Place help with my personal injury case involving extensive medical records?
The Law Place has a team of experienced personal injury lawyers who understand the importance of medical records in building a strong case. They can help in obtaining, interpreting, and utilizing your medical records effectively to fight for the compensation you deserve. For more information, contact The Law Place for a free consultation.
Medical Records – The Lifeline of Your Personal Injury Claim
In personal injury cases, medical records can be the lifeline of your claim. They serve as concrete evidence of the injuries sustained, the treatment received, and the extent of your suffering.
Navigating the complexities of personal injury cases and the extensive medical documentation required can be a daunting task. Hence, it is vital to seek help from an experienced personal injury attorney who can guide you through the process and fight for your rights.
The Law Place offers a free consultation to discuss your case. Our team is here to help you understand your options and support you every step of the way. Contact us today for more information.