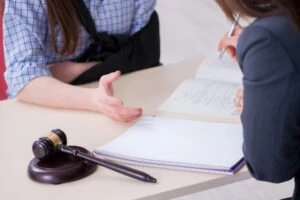 A personal injury accident in Florida can be a complex and overwhelming experience, particularly when it comes to understanding and negotiating the intricate insurance claims process. A key player in this process is the insurance adjuster, an individual employed by an insurance company who assesses the circumstances of an accident, verifies coverage, and ultimately determines the amount of compensation to be paid out.
Insurance adjusters play a pivotal role in the outcome of a personal injury case, acting as the gatekeepers between victims and the compensation they seek. Understanding their role, motivations, and tactics is critical for any individual pursuing a claim, particularly in the context of car accidents where multiple parties, hefty medical bills, and significant property damage are often at play.
However, dealing with insurance adjusters and insurance companies can present a multitude of challenges. The process can be convoluted, laden with jargon, and skewed towards protecting the insurance company's interests over yours. At times, adjusters might pressure victims into accepting a settlement far lower than they deserve, rush them into decisions, or use their statements against them to minimize the company's liability.
That's where the experienced personal injury lawyers at The Law Place come in. With an understanding of Florida law and the insurance claims process, our attorneys are prepared to stand by your side, offering the necessary guidance and representation to level the playing field when dealing with insurance adjusters, ensuring that your best interests are protected throughout the process.
Understanding the Role of Insurance Adjusters
Insurance adjusters, also known as claims adjusters, are professionals who are primarily tasked with investigating insurance claims by interviewing the claimant and witnesses, consulting police and hospital records, and inspecting property damage to determine the extent of the insurance company's liability. Their goal is to settle claims as quickly as possible and for the least amount of money that the insurance company is obligated to pay.
The impact of an insurance adjuster on a personal injury case cannot be overstated. They have significant influence over the payout you receive, the speed at which your claim is processed, and whether or not certain aspects of your claim, such as medical expenses or pain and suffering, are recognized and adequately compensated. In essence, the insurance adjuster holds the purse strings and can dramatically affect the trajectory and outcome of your personal injury case.
It's essential to know your rights and what to expect when dealing with an insurance claims adjuster. Remember that the adjuster works for the insurance company, not for you. While they may appear friendly and cooperative, their primary objective is to save their company money. This often leads them to minimize the value of your claim or look for reasons to deny it altogether. Knowing your rights and having an experienced personal injury lawyer to advocate for you can make a significant difference in the outcome of your case.
Our team of dedicated attorneys fight and win for Floridians.
The Typical Claims Process
When you've been involved in a personal injury accident in Florida, it is crucial to have an understanding of the insurance claims process to ensure your rights are protected and you receive a good settlement amount for your injuries. This process begins immediately after an accident and involves several steps.
Ensure Safety – Following an accident, the first priority should be to ensure the safety of all involved parties. If you are physically able, call 911, and cooperate fully with emergency responders. If the accident was a car accident, Florida law requires that you report the incident to the police if it resulted in injury, death, or significant property damage. Following these immediate steps, you should seek medical treatment, even if your injuries seem minor at the time. Many serious injuries can take time to manifest symptoms, and seeking immediate medical treatment establishes a clear record of your injuries for later use in your claim.
Start The Claims Process – Once you've secured your safety and sought medical attention, it's time to begin the insurance claim process. This typically starts with notifying your own insurance company about the accident. Depending on the specifics of your insurance coverage, they may cover some of your immediate medical expenses and property damage. If another party was at fault, their insurance company should also be notified. It's at this point that you'll likely first encounter the claims adjuster.
Investigation – The insurance adjuster will then begin their investigation into the accident. This typically involves reviewing the police report, examining the scene of the accident, evaluating the damage to vehicles or property, and possibly speaking to witnesses. They will also review your medical records to assess your injuries and determine the extent of the insurance company's liability. Be aware that the adjuster may request a recorded statement from you about the accident. While this may seem like a standard part of the process, it's critical to consult with an experienced personal injury lawyer before providing such a statement. Anything you say can potentially be used against you in your claim.
Calculating Damages – At this point, the adjuster will calculate the value of your claim based on your medical expenses, property damage, lost wages, and pain and suffering, among other factors. However, these calculations often undervalue the true cost of an accident. Adjusters commonly use software that standardizes payouts and does not take into account the unique circumstances of each victim. This is one of the many reasons why having a knowledgeable personal injury attorney representing your interests is essential.
There are numerous challenges and obstacles that accident victims may face throughout the claims process. These include delays in processing the claim, lowball settlement offers, disputes over who was at fault in the accident, disputes over coverage amounts, and even outright claim denials. These tactics are designed to protect the insurance company's bottom line, often at the expense of the accident victim.
However, being prepared and understanding the claims process can go a long way in overcoming these obstacles. Equipping yourself with an experienced personal injury lawyer from a reputable law firm like The Law Place can provide invaluable assistance in dealing with insurance adjusters, understanding the intricacies of the insurance claims process, and ensuring you receive the compensation you are entitled to for your injuries.
Dealing with Your Own Insurance Company vs. The Other Driver's Insurance Company
Navigating the labyrinth of insurance claims after a personal injury accident can be an arduous task. The complexities often multiply when interactions involve not only your own insurance company but also the other driver's insurance company. Understanding the contrasts and implications of these interactions is vital to achieving a fair outcome.
When you file a claim with your own insurance company, the experience may seem relatively straightforward, as you are their client. Your insurance provider has a contractual obligation to you. Their duties include investigating the claim thoroughly, negotiating in good faith, and paying out valid claims in a timely manner. In an ideal world, your insurance company acts in your best interest and strives to ensure you receive the full benefits your policy permits.
However, reality often falls short of this ideal. Insurance companies are for-profit entities, and every dollar they pay out in claims is a dollar less in their pockets. As such, even your own insurance company may not be entirely on your side when it comes to paying your claim. They may dispute the value of your medical bills, question the necessity of your medical treatment, or deny coverage for certain aspects of your claim.
Interacting with the other driver's insurance company is a markedly different experience. This insurance company does not have the same contractual obligations to you as your own insurance company. Their primary objective is to protect their insured, the other driver, and minimize the financial exposure of the company. Consequently, dealing with the other driver's insurance company can be an uphill battle. They may challenge liability, contest the severity of your injuries, and are notorious for making lowball settlement offers.
Your insurance policy is your safety net in the aftermath of an accident, and having a solid understanding of its terms and conditions is paramount. Understanding your insurance coverage helps you determine what costs your insurance policy should cover, including vehicle repair, medical fees, and potentially lost income. Being cognizant of these details can empower you in your dealings with both your own and the other driver's insurance companies.
In such intricate scenarios, enlisting the services of an experienced personal injury lawyer can make a significant difference. A lawyer can review your insurance policy, explain your coverages, and advise you on the best course of action. They can negotiate on your behalf with both your own and the other driver's insurance companies. They are skilled at countering the strategies insurance companies use to avoid paying claims, and their presence can help level the playing field.
In the face of a personal injury accident, managing interactions with insurance companies can be daunting. However, understanding the dynamics between your own insurance company and the other driver's insurance company can help you better advocate for your rights. Coupled with the guidance of a seasoned personal injury lawyer, you are well-equipped to journey through this challenging process.
We're Florida's top litigation team with over 75 years of combined experience
Advocating for Your Rights – Your Personal Injury Lawyer's Role in Dealing with Insurance Adjusters
Handling insurance adjusters can be a challenge for accident victims. It is at this juncture that the guidance of a personal injury attorney becomes invaluable. Their role, particularly in Florida's legal landscape, is instrumental in safeguarding the victim's rights and ensuring that justice prevails.
A Florida personal injury lawyer is not merely an advocate; they're your shield in an often complex and overwhelming legal process. They help accident victims navigate the murky waters of insurance claims, utilizing their legal knowledge and experience to secure a fair settlement. These attorneys understand the intricacies of insurance adjusters' strategies and are adept at contesting their tactics, be it delaying the process or presenting lowball settlement offers.
When it comes to insurance adjusters, remember they work for the insurance company, and their primary goal is to save the company money. This dynamic often results in attempts to undercompensate victims. Here, the presence of a seasoned personal injury lawyer can turn the tables. They can scrutinize the adjuster's assessments, challenge unjust findings, and negotiate aggressively to ensure that you get the compensation you rightfully deserve.
Hiring a Florida personal injury lawyer comes with several advantages. Firstly, they're well-versed in Florida law, which directly influences how personal injury cases are managed and resolved. They're familiar with the state's specific statutes, claim deadlines, and rules about comparative negligence. This legal insight equips them to craft a robust claim strategy.
Secondly, these lawyers offer an objective view of your case, free from the emotional trauma that you, as a victim, may be undergoing. This objectivity can help prevent rash decisions that might be detrimental to your claim. For example, you might be tempted to accept a quick settlement offer just to move past the accident, but an attorney can help you understand the potential long-term consequences of this decision.
Lastly, personal injury attorneys in Florida often work on a contingency basis. This means they only get paid if you win your case or settle. This structure not only makes legal representation more accessible to accident victims but also incentivizes attorneys to secure the highest possible compensation.
The goal of a personal injury attorney is to seek compensation for every loss that the accident victim has suffered. This includes quantifiable losses such as medical expenses and lost wages, but also non-economic damages like pain and suffering. They can guide you in gathering necessary documentation such as medical records, police reports, and evidence of lost income to support your claim. They can also help you put a value on more subjective aspects like emotional distress and loss of enjoyment of life, which can significantly impact the overall settlement value.
Dealing with insurance adjusters can feel like a David vs. Goliath battle for accident victims. The insurance company has resources and experience, but with a personal injury attorney on your side, you are not alone in this fight. Their guidance and commitment can tilt the scales in your favor, ensuring that your rights are upheld and that you receive the fair compensation you deserve.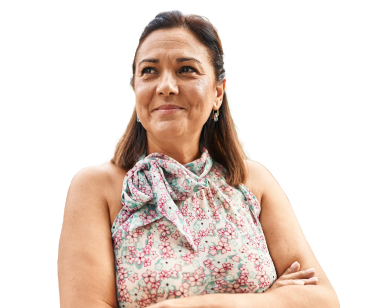 From the initial call to updates on your case status, we are here to get you answers.
Sidestepping Pitfalls – Steering Clear of Common Errors in Interactions with Insurance Adjusters
There are many common mistakes to avoid in personal injury claims in Florida. In particular, it's easy for victims to make mistakes in their interactions with insurance adjusters. These errors, while often made innocently, can potentially hurt a personal injury case, making it vital to understand what to avoid.
Some common mistakes include:
Providing a Recorded Statement – A common mistake is providing a recorded statement to the insurance adjuster without a lawyer present. Insurance adjusters are skilled at asking questions that may lead you to admit fault unintentionally or downplay the severity of your injuries. Any statement you provide can be used against you later in the claim process, potentially decreasing the amount the insurance company owes you. Having an experienced personal injury attorney by your side during such interactions can ensure your rights are protected and that you don't inadvertently harm your claim.
Accepting The First Offer – Another frequent error is accepting the first settlement offer from the insurance company. Remember, it is in the insurance company's best interest to resolve the claim quickly and for as little money as possible. Often, the initial offer is a lowball offer that won't fully cover all of your expenses related to the accident. Rather than accepting this offer, it's best to consult with a personal injury lawyer who can help you understand the true value of your claim and negotiate a higher settlement.
Overlooking Details – Overlooking details when reporting the accident is another area where victims falter. It's crucial to include every detail about the accident, your injuries, and your pain and suffering. Any omitted details may affect the adjuster's evaluation of your claim, potentially reducing the compensation you receive. Make sure you have documented all your injuries and medical treatment, and share all the details with your lawyer.
Signing Documents – Lastly, signing any documents from the insurance company without your attorney's approval can lead to unwanted consequences. These documents often contain language that could limit your ability to seek further compensation. An attorney can review all documents before you sign to ensure your rights are not being compromised.
Dealing With Insurance Adjusters in Personal Injury Claims in Florida, FAQ
What if the insurance adjuster denies my claim?
If your claim is denied by the insurance adjuster, it's crucial not to despair. You have the right to appeal the decision. Consult with your personal injury attorney to discuss the best course of action, which may involve providing additional evidence to support your claim or initiating a lawsuit.
Are there deadlines for filing a personal injury claim in Florida?
Yes, there are deadlines called statutes of limitations. The statute of limitations for personal injury cases in Florida is usually two years from the date of the accident. It's important to begin the claims process as soon as possible to allow ample time for negotiation with the insurance company before resorting to legal action.
What if I was partially at fault for the accident?
Comparative fault in personal injury cases in Florida, means that even if you were partially at fault for the accident, you can still seek compensation. However, your compensation will be reduced by the percentage you were at fault and if you are found to be at 50% or more at fault, you will not be entitled to claim.
How does an insurance adjuster determine the value of my claim?
Insurance adjusters take into account a variety of factors when evaluating a claim. They review your medical records, the police report, statements from witnesses, photographs from the scene, and more. They'll also consider the cost of medical bills, any future medical fees, lost wages, and other expenses. They may also assess the degree of pain and suffering based on the severity of your injuries.
Should I handle the claims process myself?
While it's legally possible to handle the claims process yourself, it's generally not advisable, especially if you've suffered serious injuries. The process is complex and requires a thorough understanding of Florida law and insurance regulations. An experienced personal injury lawyer can handle the process on your behalf, allowing you to focus on your recovery.
What if the other party doesn't have insurance or enough insurance coverage?
If the other driver doesn't have insurance or lacks sufficient coverage, you may need to file a claim with your own insurance company under your uninsured/underinsured motorist coverage, if you have it. If your losses exceed policy limits, your attorney can help explore other avenues for compensation.
How can a personal injury attorney help in dealing with property damage claims?
In addition to personal injury claims, your attorney can also help you navigate the process of property damage claims. This can include estimating the cost of vehicle repair or replacement, and negotiating with the insurance adjuster to ensure you receive fair compensation for your property loss.
When should I contact a personal injury attorney?
Ideally, you should contact a personal injury attorney as soon as possible after your personal injury accident. The sooner your attorney can start collecting evidence and negotiating with the insurance company, the better your chances of securing a favorable settlement.
Let The Law Place Handle The Insurance Companies, Call Us Today!
Successfully managing interactions with insurance adjusters in personal injury claims in Florida requires an understanding of the complexities of the claims process and an awareness of your legal rights. These representatives of the insurance companies are trained professionals whose primary goal is to save their company money by minimizing the payout on claims. Navigating this intricate process can be overwhelming, particularly when you're dealing with the physical and emotional aftermath of an accident.
The role of insurance adjusters in personal injury cases underscores the importance of securing experienced legal representation to advocate for your best interests. Engaging a personal injury attorney from The Law Place can help you avoid common pitfalls, understand the nuances of dealing with your own insurance company versus the other driver's insurance company, and negotiate a settlement offer that accurately reflects your losses.
Our skilled legal team at The Law Place has a deep understanding of the Florida insurance claims process and is committed to helping accident victims secure the compensation they deserve. Our attorneys can handle all communications with insurance adjusters, help you avoid mistakes that could potentially hurt your case, and strive to ensure you are fully compensated for your medical expenses, lost income, pain and suffering, and other damages.
The Law Place operates on a no-win, no-fee basis, which means that you pay nothing unless we secure a settlement or win your case. If you or a loved one has been involved in a personal injury accident in Florida, do not hesitate to seek the support and guidance of our dedicated legal team.